On November 19-20, D23 held its second biennial Destination D at the Contemporary Resort in Walt Disney World, "Destination D: Amazing Adventures."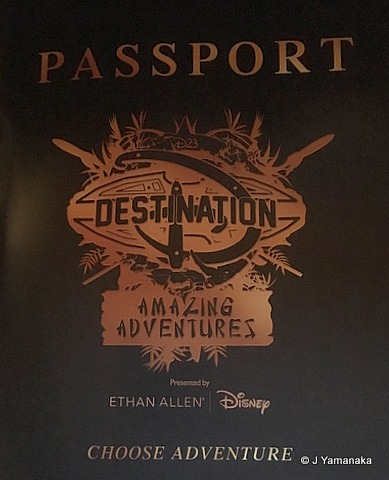 The weekend's emphasis was on Adventure, in all its many incarnations throughout Disney properties around the world, and with a particular eye towards new and upcoming exotica.
(No photography or recording was permitted during the presentations. All photos thereof are courtesy of D23.)
To start us off, D23's Jeffrey Epstein opened the weekend with Bob Chapek, Chairman of Walt Disney Parks and Resorts, to talk about some of his fond Disney Park memories (pickles in bags!) and upcoming additions to the parks.
As part of the weekend's swag giveaways, attendees received their own MagicBand 2–a redesigned version with a removable center button that can be taken out (regular MagicBand 2's will come with their own custom screwdriver) and placed in a variety of personalized bracelet and non-bracelet wearable options.
Chapek then spoke in fairly nonspecific terms about what he's eagerly anticipating from "Pandora — The World of AVATAR." Some new concept art of the in-story dining and shopping areas was also released, as Deb Koma reported on here.
With the announcement that Star Tours would, as it was with the release of "Star Wars: Episode VII The Force Awakens," be refreshed with scenes from "Star Wars: Episode VIII," Chapek again teased some concept art of the Star Wars expansion currently underway at both Disneyland and Disney Hollywood Studios.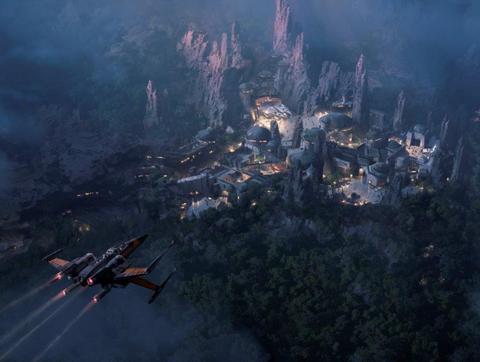 Beyond that, Chapek again spoke generally about a major transformation in the works for EPCOT, that will make it more Disney, timeless, relevant, and family-friendly. He also expressed a wish to encase WDW guests in even more of a Disney bubble during their stay, mentioning on-property transportation as something that "is functional, when it should be magical!"
The next day, we saw an example of what he might have been talking about–a "Sorcerer-Class Concept Bus" not currently planned for production but an attempt to further differentiate the Disney transportation experience.
Inside, the bus featured mood lighting, and an audio track similar to the WDW resort hold music.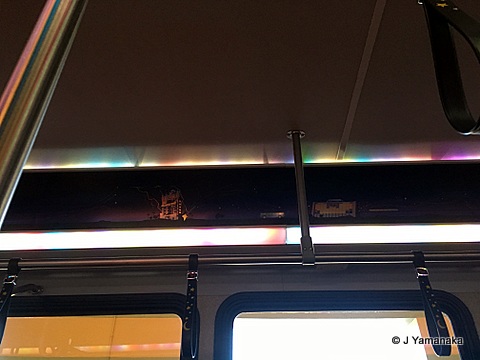 Finally, Chapek closed his part of the presentation by revealing a plan to make the Society of Explorers and Adventurers (SEA) an overarching mythology that will thread through all the different Disney Parks of the world.
Of note, SEA already makes an appearance in Fortress Explorations and Tower of Terror in Tokyo DisneySea, Mystic Manor in Hong Kong Disneyland, the Oceaneer Lab on the Disney Magic, and the upcoming Miss Fortune Falls in Typhoon Lagoon. It also features heavily in the themes of Disney Spring's Jock Lindsay's Hangar Bar, the defunct Adventurer's Club, and the Magic Kingdom's Skipper Canteen.