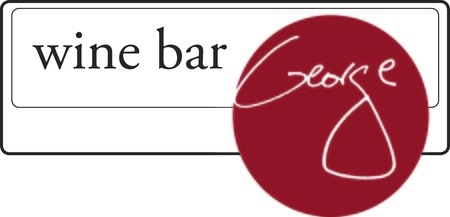 WINE BAR GEORGE SET TO OPEN AT DISNEY SPRINGS IN FALL 2017
George Miliotes, Master Sommelier, Returns to Walt Disney World Resort with New Wine Bar
LAKE BUENA VISTA, Fla., Oct. 10, 2016 — Master Sommelier George Miliotes will bring his renowned wine expertise to Disney Springs at Walt Disney World Resort when his new venture, Wine Bar George, opens in fall 2017. Wine Bar George will be the only Master Sommelier-led wine bar in Florida.
Miliotes is widely regarded as one of the restaurant industry's foremost wine experts with accolades and awards from national publications including Wine Spectator. Miliotes is no stranger to Walt Disney World Resort — he was part of the opening team of California Grill at Disney's Contemporary Resort and managed the venue from 1995 to 2002. While there, he created an award-winning wine list and one of the first 100 wines by the glass lists in the country.
"I'm excited to return to Walt Disney World Resort, and Disney Springs is the perfect place to open a wine bar and share my passion with the world," Miliotes said. "Having the opportunity to train and hire my own team while sharing my 40-plus years of knowledge is truly incredible, and I look forward to opening our doors in the coming year."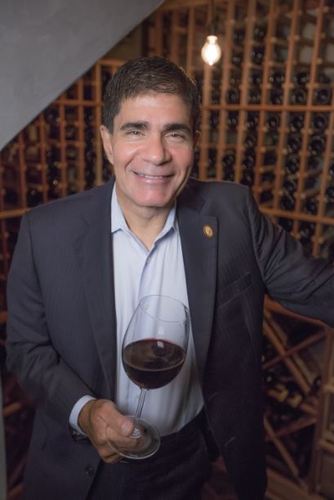 As one of only 230 worldwide industry professionals certified by the Court of Master Sommeliers, Miliotes will feature wines from famed growing regions both stateside and abroad at Wine Bar George. The location will offer an unparalleled wine list including more than 100 selections both by the bottle and the glass.
"With an international wine list that's both approachable and adventurous, my hope is that Wine Bar George will cater to wine connoisseurs and novices alike," Miliotes said. "The wine menu will feature a range of varietals, vintages and prices. Guests will be able to experience sips from acclaimed and well-known wineries as well as growing regions and wineries that are up-and-coming."
Additionally, Wine Bar George will include a food menu featuring small plates, cheese, and charcuterie designed to complement the wine list. Offerings will feature local artisans and seasonally relevant items.
"As a native Floridian, it's important to me to support local farms and businesses," Miliotes said. "And with our seasonal menu, we'll change our offerings as ingredients come into their prime. Every menu item will complement selections on our wine list, bringing guests ideal food and wine pairings and culinary explorations."
Guests can expect their experience to include wine education, which will be served up in an approachable and fun manner. Every part of the Wine Bar George experience, including special events and visits from renowned winemakers, will educate and enlighten guests about food and wine.
"I'm thrilled to share my enthusiasm and passion for wine with every single guest," Miliotes said. "Every interaction we have with our guests is the chance to teach them about the fascinating world of wine. Good wine and good food go together, and sometimes people overcomplicate that notion. At Wine Bar George, guests will enjoy the trifecta of exceptional food, renowned wines and leave with as much wine knowledge as they wish."
When the 210-seat wine bar opens, it will join a growing and remarkable group of dining, shopping and entertainment offerings at Disney Springs. The design for the 6,000-square-foot space will be reminiscent of a winemaker's home estate featuring oak wood, warm lighting and a welcoming, comfortable atmosphere.
Follow George @WineBarGeorge on Twitter, Instagram, Facebook and Pinterest and join the #WineBarGeorge conversation. Visit WineBarGeorge.com for news and updates.
# #