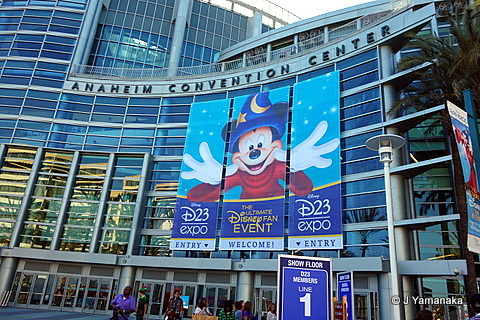 The fourth D23 Expo is just days away and it will be a MEGA MEGA convention!. Veteran Expo goers, you have a slight advantage knowing how things work. First timers – you have no idea what you are in for! I certainly had no idea when I attended the first one back in 2009! Either new or repeat Expo attendees there is always something new and exciting to see and learn about! I could write a book on being an Expo attendee (maybe I should have)! Here are some tips and things to remember as you plan for the D23 Expo!!!
AllEars members Deb Wills, Deb Koma, Kristin Ford and Jeanine Yamanaka will be at the Expo. Say hello when you see us, we will have brand new AllEars Trading Cards to hand out (while supplies last). We will be tweeting, facebooking, instagraming and maybe even periscoping to show you the Expo! (I'll post a separate blog with links to how you can follow us!)

Almost every aspect of the Walt Disney Company is represented. Think about what area of the Walt Disney Company YOU want to focus on. Pick one MUST DO for each day of the Expo and be happy if you get to experience it!. Anything else is icing on the cake!
My best advice is the same I give for visiting the theme parks – don't try to do it all, you can not! As you read the schedule know that it is impossible to see and do everything that makes your eyes light up. Plus I can almost guarantee you will look at the schedule and go ARGH! I want to see That and That and they are at the same time!
Be sure to read through all the Press Releases as many panels and meet and greet opportunities are NOT on the main schedule!
If you are the ultimate planner, get yourself a spread sheet and make your own grid of sessions and pavilions.
The D23 Expo app will be coming out soon to help you navigate the Expo.
VERY IMPORTANT: Be sure to read THINGS YOU NEED TO KNOW on the D23 Expo website!
Be Prepared for LINES Talk to your neighbors and bring something to keep yourself occupied.
Your two best friends: Stage Pass and StorePass Tickets! Think of them as cousins to FastPass! Visit the D23 Expo Things to Know page for details on these tickets!
Visit the Disney Archives Exhibit – it's a good opportunity to take a break from the main floor and halls. This year the theme is Disneyland the Exhibit!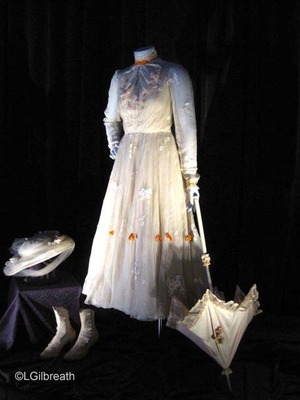 Keep your eyes open for Photo Ops!
If you are a Disney Parks fan be sure to check out the Walt Disney Parks and Resorts Pavilion. There will be displays about Avatar, Shangahi and perhaps even a sneak peak at the future!
MERCHANDISE – yes shoppers you will be in Disney merchandise heaven with 3 unique stores: the Disney Store, the D23 Expo Dream Store and Mickey's of Glendale Imagineering.
Keep in mind you will have to check your cameras and cell phones at certain presentations.
Don't bypass areas because you think there isn't anything of interest to see. Here are two examples:
Target – Target Animation Studio as an experience where the past and future of animation play. Inside, friends and family will pose for an original zoetrope animation strip and walk away with a surprising physical AND digital souvenir only Target could provide. Along the way, receive a helping hand from Bullseye, the dog, no slouch when it comes to being cute in the spotlight. Dance, shimmy, or shake for the camera–just don't stand still!
Coca Cola Company – This summer, the Share a Coke Tour is traveling in the U.S., and has made its way to D23 EXPO 2015. Be sure you stop by the Coca-Cola Booth and experience it for yourself. As part of the Share a Coke experience, you have the opportunity to personalize two Coca-Cola mini cans–one for yourself, and one to share! It's easy, fun and you will walk away with custom mini cans, compliments of The Coca-Cola Company.
Bring a charger for your phone.
Bring a Backpack or Tote Bag for items — there are no lockers!
D23 Members bring your membership card! Remember that there is a lounge if you are a Charter Member!
People Watch! The D23 Expo encourages guests to come in costume and one of the fun things to do is wander around and see all the people who dress up. There is a lot of creativity and artistry involved in those costume – you don't see people dressed in costumes they bought at a costume shop!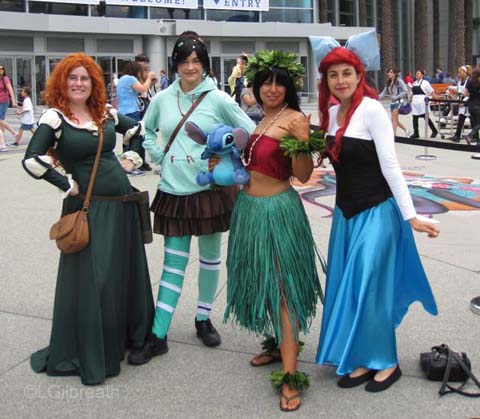 Don't forget to eat! There will be dining locations at Convention Center and Food Trucks outside!
If it gets ovewhelming, take a break. Go outside and get some fresh air. Across the way the Hilton has a mini-food court and restaurant if you want to take a "break" from the Expo itself.
I was a guest on the PassPorter Mom Podcast and discussed the EXPO. You can listen to that HERE
Here's a link to Laura Gilbreath's blogs about previous expos!

Here's Deb Koma's recap of 2013's D23 Expo.
And here's a link to Deb Koma's previous blogs on past D23 Expos.
Check out this video wrap up of the 2013 D23 Expo!
Above all – bring your patience, your pixie dust and ENJOY yourself!
Questions? I'll try my best to answer them for you!