The Force is coming to a galaxy not so far away for gamers. Disney Interactive has announced that it will launch a third edition of Disney Infinity this fall that focuses on the popular Star Wars franchise.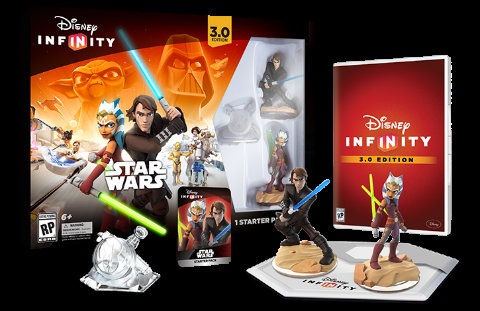 The Disney Infinity 3.0 starter pack will include the updated version of the game, a 3.0 edition base, Ahsoka Tano and Anakin Skywalker figures, one Star Wars "Twilight of the Republic" play set piece, and one web code card. A bonus: The price of the starter pack has dropped by about $10 over previous versions.
Three play sets have been announced for Disney Infinity 3.0. One is "Twilight of the Republic," which is a new, original chapter of the Star Wars Saga, set in the Episodes I-III timeline. Disney Interactive promises gamers will use "the Force and Lightsabers in epic battles as Anakin Skywalker, Ahsoka Tano, Obi-Wan Kenobi, Yoda, and Darth Maul." The second, "Rise Against the Empire," features missions with Luke Skywalker, Princess Leia Organa, Han Solo, Chewbacca, and Darth Vader. This play set takes place during the original trilogy and allows players to pilot X-Wing Fighters and the Millennium Falcon to planets, such as Tatooine and Hoth, and the moon Endor.
The third Star Wars play set that will be released later this winter will be based on the new Star Wars: The Force Awakens movie due out in December.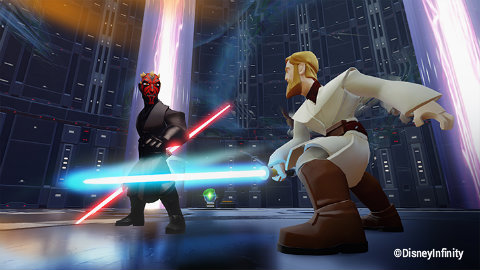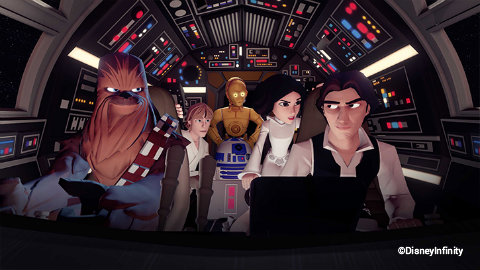 Multiplayer toy box expansion games will allow users to play with all of the Disney, Disney-Pixar, Marvel and Star Wars characters in their collections from Disney Infinity 1.0, 2.0 and 3.0. The enhanced toy box will include Toy Box Takeover (action-adventure) and Toy Box Speedway (kart racing).
"Disney Infinity is the only game where fans can play with Disney, Pixar, Marvel and Star Wars characters together in one experience," James Pitaro, president of Disney Interactive, said in a press release. "We worked closely with Lucasfilm to deliver an authentic Star Wars game experience, featuring some of the most iconic stories and characters from the past, present and future."
In addition to the introduction of Star Wars franchise, Disney Infinity 3.0 will introduce other popular characters. Look for a play set with all five emotions from Disney-Pixar's upcoming animated movie "Inside Out": Joy, Sadness, Fear, Anger and Disgust. Plus, there is a new Marvel play set that will include Hulkbuster Iron Man and Ultron, and "Tron" characters Sam Flynn and Quorra will be sold as physical figures. Fan-favorite characters Mickey, Minnie, Mulan and Olaf also will be joining Toy Box 3.0.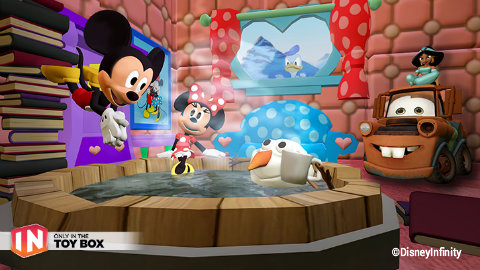 Disney Infinity 3.0 is again being developed by Avalanche Studios, which helped create the first two versions of the game. It will be available on PlayStation4, PlayStation3, Wii U, Xbox One and Xbox 360 consoles, as well PCs and iOS and Android devices.
Expect to see more news about Disney Infinity 3.0 released at E3 (Electronic Entertainment Expo) on June 16 in Los Angeles. Current rumors that have yet to be officially confirmed are that Disney Infinity 3.0 will have eight play sets and that the play set pieces will no longer be sold in blind sets.