Muppet Vision 3D first appeared, and is still playing, at Disney's California Adventure in Anaheim. Outside the theatre entrance you'll find Beaker and The Great Gonzo up to their old tricks along with the flying pig ship from The Muppet Show's Pigs in Space skit.
A copy of the film can also be seen in Lake Buena Vista at Disney's Hollywood Studios where the theatre sits across from a Muppet water fountain, complete with Miss Piggy dressed as Lady Liberty.
No matter what coast you're on, Muppet Vision 3D is sure to please. I can't get enough of my favorite comedian, Fozzie Bear.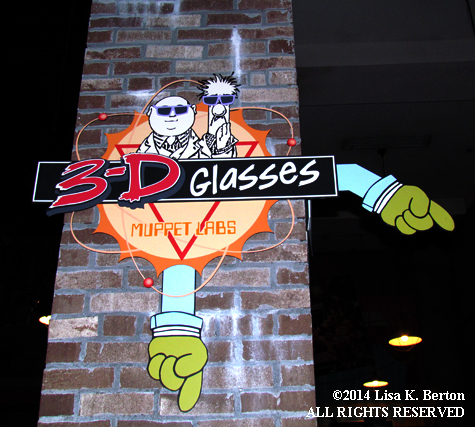 At Disney's Hollywood Studios, Professor Honeydew and Beaker are the first ones to greet you.
Scott will post his photo on Thursday. Oh Buuuuuuunny.
Come on over and "Like" my Facebook page or follow me on Twitter, my handle is lisano1.