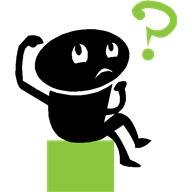 THE MOUSY
MINDBOGGLER
If you subscribe to the AllEars® Weekly Newsletter, you'll know that we run a little game called the Mousy Mindboggler. Sometimes it's a word game, sometimes it's a riddle, sometimes it's some other brain-teasing challenge — but it's always fun!
Once each month, in the AllEars® Bits and Bites issue, our friend James Dezern (known as "dzneynut" around several Disney discussion forums) supplies us with a puzzle of his own design.
Around the middle of each month, James Shares the Magic in another way — by posting an all-new puzzle here in this AllEars.Net Guest Blog. The subject of the puzzle will vary, and James will award the winner of the challenge a collectible Disney pin!
Here's April's challenge!
James says: So, this month we continue with the animated character series. Behind every successful man (mouse) there is a woman (womouse?), and Mickey is no exception! This month we delve deeper into the life of Minnie Mouse, but we still wonder if Mickey will ever make an honest mouse of her!
Here's the link to this month's puzzle:
So… Think you know Disney inside and out? Put on your thinking cap!
The object is to have fun, of course, but if you want a chance to win a Disney collectible pin, arrange the letters that are circled in the puzzle to come up with the answer to the bonus question, which relates to the puzzle theme. Send your resulting answer IN THE SUBJECT LINE OF AN EMAIL addressed to [email protected]. Send the bonus term or phrase no later than 11:59 p.m. Eastern time on May 7, 2014. All correct answers will be entered into a random drawing, and the winner will be awarded a Disney pin. The answers and drawing winner will be posted in this Guest Blog, along with a new puzzle, in mid-May.
Thanks everyone for playing!
And GOOD LUCK!
MARCH SOLUTION:
Here is the answer key to last month's Mid-Month Mousy Mindboggler:
Of course, as many of you knew, Pluto is indeed a bloodhound. We received 82 correct repsonses.
The winner of a Cinderella collectible pin was Susan G. from Scarsdale, NY. Congratulations to Susan and thanks to everyone for playing!
As always, James would love to hear any feedback, or any ideas for themes you'd like to see covered in future puzzles. Drop James a line at [email protected].