The plane took me to New Orleans, Louisiana where my friend Terri picked me up and went on to play tour guide for several days. That's right, kids, I'm going to expose you to non-Disney images. Don't freak out on me. All lessons can be applied to Disney Parks or Disney Cruise Line and even The Disney Store, should you need a fix in between trips. Not all of my blogs will have Disney photos this year as my earliest Disney escape won't be until the end of 2014. We'll have fun though, I promise.
As we walked the streets of the French Quarter, a certain statue caught my eye. Sometimes I take photos of things I might want to buy at a later time. As I raised my loving Canon EOS 30D and Canon 17-40mm USM to my eye, it dawned on me that this would be a great subject to cover for my blog which you are enjoying right now.
Let's say you're window shopping at Disney's Hollywood Studios (aka MGM Studios) and you like what you see. You might quickly turn, hit the shutter release button and keep on strolling. Here's the photo you took.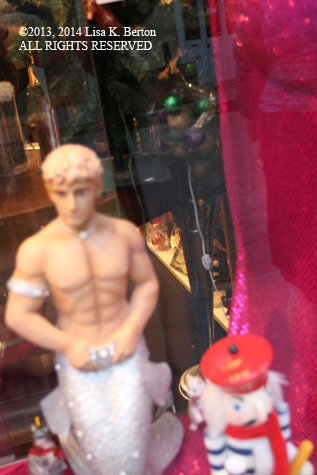 Come on now, you can do better. Go on, try it again.
You're looking at window displays and you want to take a picture to remind you to come back later when you have time to shop. You know, like when the teenagers are riding Rock ' Roller Coaster and your husband is across the park hoping to fool Cast Members into casting him as a Padawan for The Jedi Training Academy. Exactly. For now, take the photo.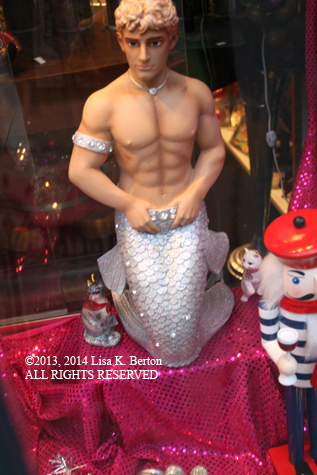 Alright well, that's better. At least now the subject's in focus and centered. You stopped moving and glanced at the LCD screen. I know you can do even better. Third time's a charm.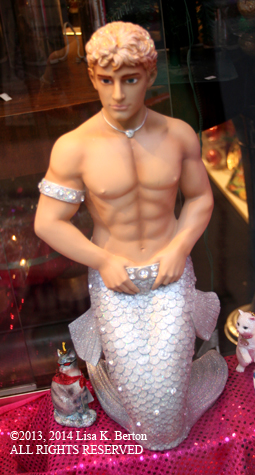 Atta girl. You took the time to compose the shot, focus, and the end result is excellent. Now, if you had only written down the name of the store.
By the way, if you thought I was looking at the nutcracker then you haven't been listening to me. Men!
Come on over and "Like" my Facebook page or follow me on Twitter, my handle is lisano1.