On November 15, Ghirardelli Chocolate Company officially opened to replace the recently-departed Disney's Soda Fountain & Studio Store, to become the new Ghirardelli Soda Fountain and Chocolate Shop.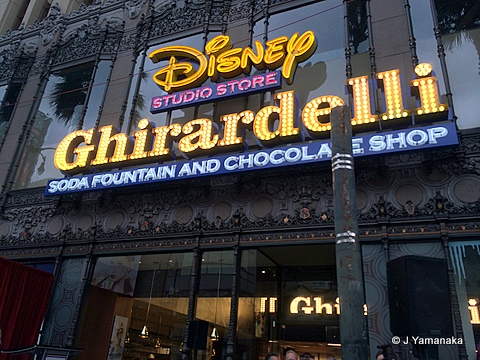 Despite some overcast weather, spirits were bright as host Andrea Feczko introduced the Hollywood High band and a few familiar faces.
She was followed by a number of officials, each of which spoke on the benefits this merging of Ghirardelli, Disney, and Hollywood will bring.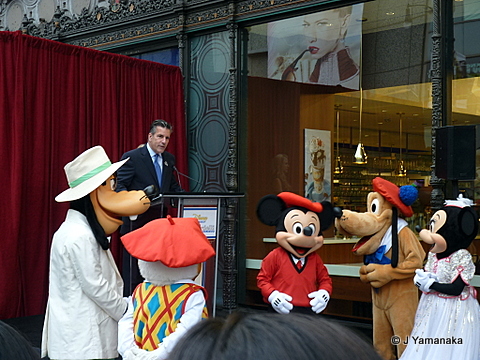 Marty Thompson, President and CEO of Ghirardelli's Chocolate Company…
Dave Hollis, Executive Vice President of Theatrical Exhibition, Sales and Distribution…
Tom LaBonge, Council District 4, Councilman…
…and Central Area Representative from Mayor Garcetti's office, Kimberly Rodriguez.
In a blast of confetti, the ribbon was cut and the shop was open for business.
Inside, there's been some re-arrangement of the retail and dining space, which Ghirardelli shares with Disney's Studio Store Hollywood.
Ice cream orders are taken at the registers, and then brought to tables with a matching order number.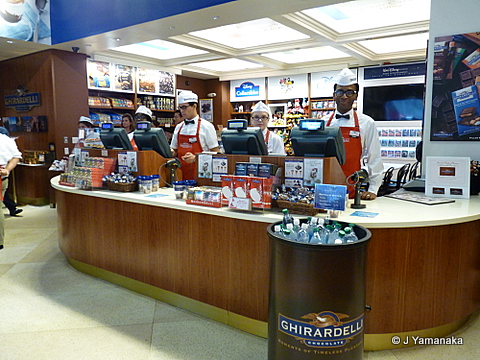 While the film vault motif that earlier decorated the walls is gone, the ties to Tinseltown remain.
Merchandise is now available both from Ghirardelli…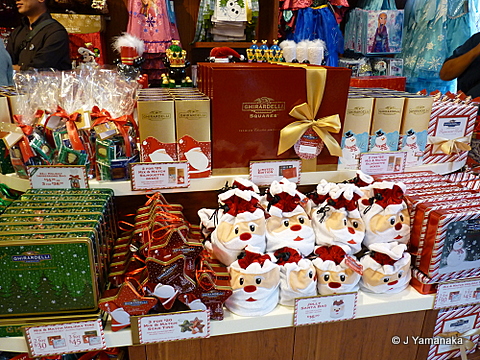 And Disney, including the traditional pin releases and the items tying in with the currently-playing movie.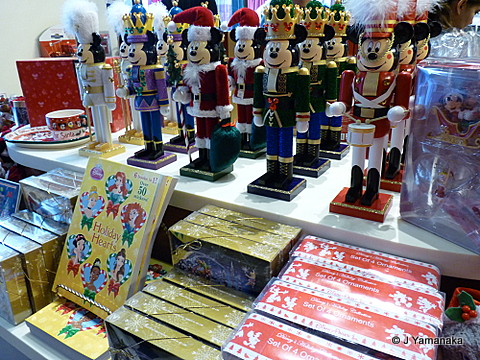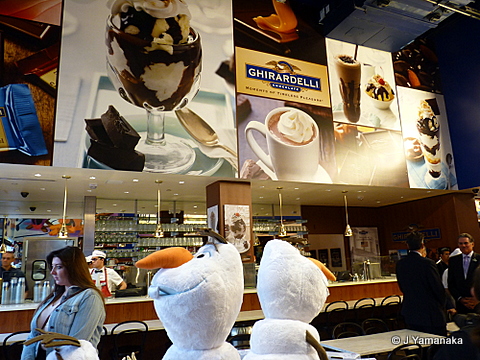 Despite the fact that they no longer routinely offer regular meal service, they will continue the character breakfasts and signature sundaes themed to the current film releases.
Just as the combination of chocolate and Disney seems a natural, an afternoon spent with a movie at El Capitan and ice cream at Ghirardelli's can only be considered a winning combination.
Ghirardelli's Soda Fountain and Chocolate Shop is located at 6834 Hollywood Blvd.
Los Angeles, CA 90028. Hours are Sunday – Thursday: 9 a.m. to 10:00 p.m., and Friday – Saturday: 9 a.m. – 12:00 a.m.