Jack Spence is on a leave of absence until 2014. This is a reprint of a blog he wrote several years ago. This blog ran a few years ago and was accurate at the time of publication.
My next bit of theme park trivia involves the Muppet*Vision 3-D attraction at Disney's Hollywood Studios.
The moment you enter the building, look to your right. You will see a ticket window.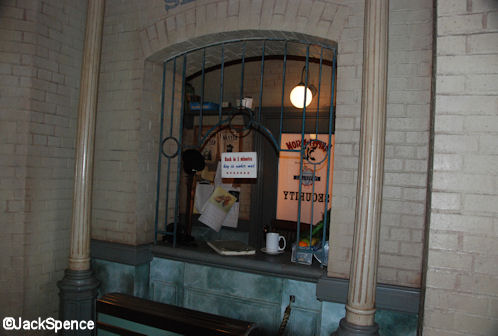 Hanging in the window is a sign that says "Back in 5 minutes key is under mat."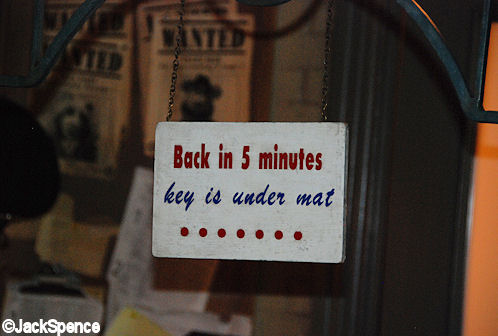 Walk around the turnstile and look for a mat (the turnstile hides it). If you lift the mat up, sure enough, you'll find a key – just like the sign says.
When you enter the preshow area, take a look around. This area is full of gags and jokes. I know that this attraction has one of the best pre-shows at Disney World, but you've seen it before. Investigate a little. You'll be glad you did.
One of the all time best jokes is hanging from the ceiling of this room.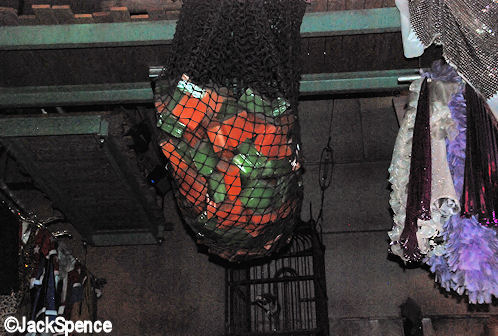 What is that? You ask.
It looks like some kind of webbing holding, could it be gelatin?
No, it's not webbing, it's a net holding cubes of gelatin.
But what kind of gelatin? Possibly a name brand, like Jello.
So we have a net holding Jello.
A net holding Jello.
No"¦ That's not right… How about,
A net full of Jello.
A net full of Jello.
If you still haven't got the joke, say it out loud.
A net full of Jello.
If you still don't get it, scroll down.
Annette Funicello