Jack Spence is on a leave of absence until 2014. This is a reprint of a blog he wrote several years ago. This blog originally ran in 2010 and was accurate at the time of publication.
Here are the answers to yesterday's quiz. I hope you got them all right!
1. On what day did Disneyland open?
July 17, 1955
Between 10-15 thousand opening day tickets had been made available to the press and invited guests, but between counterfeit tickets and gate crashers, it's estimated that twice that number actually attended the park on opening day.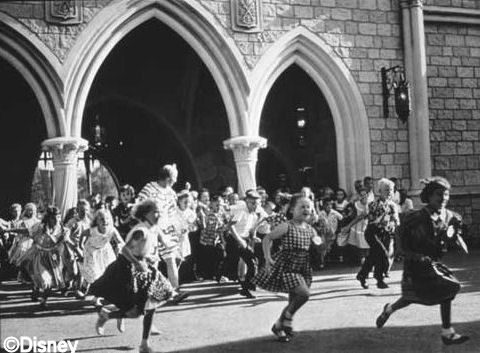 2. What is considered to be the first AudioAnimatronics attraction?
The Enchanted Tiki Room
Opening on June 23, 1963 this attraction had 225 AudioAnimatronics performers directed by a fourteen-channel magnetic tape feeding one hundred separate speakers and controlling 438 separate actions.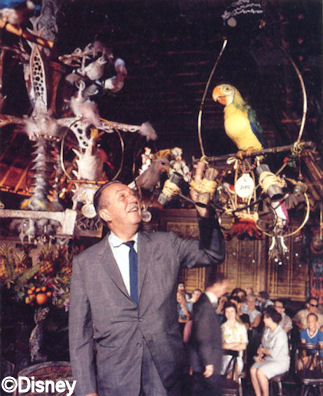 3. The Jungle Cruise was inspired in part by what series of short subject documentaries?
True Life Adventures (specifically The African Lion)
Produced between 1948 and 1960, True Life Adventures covered a wide range of nature-related topics and won numerous Academy Awards.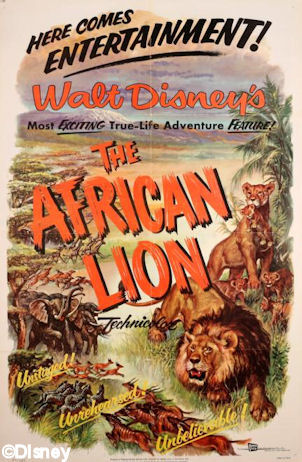 4. What two World Showcase pavilions were not present at Epcot's opening (October 1, 1982) and were added in later years?
Morocco and Norway
Morocco opened on September 7, 1984. King Hassan II sent Moroccan artisans to design and create the many mosaics seen in this pavilion.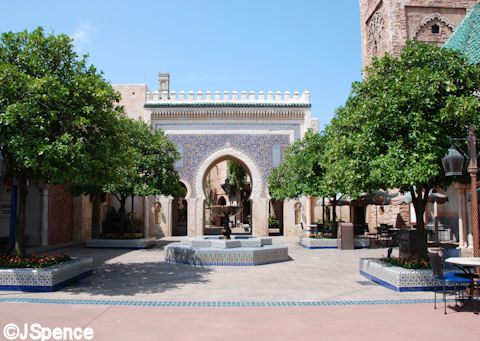 Norway had a soft opening on May 6, 1988. A month later an official opening was attended by Crown Prince Harald in a ceremony that was broadcast live to Norway.
5. What was the first foreign Disney Park to open?
Tokyo Disneyland
Opening on April 15, 1983, Tokyo Disneyland is owned and operated by the Oriental Land Company which pays licensing fees and royalties to the Walt Disney Company.
6. What was the first commercially released cartoon to be produced in the full-color three-strip Technicolor process?
Flowers and Trees
Flowers and Trees was already in production as a black and white cartoon when Walt Disney was introduced to Technicolor's three-strip process. Walt was so impressed that he had the black and white footage scrapped, and had the short redone in color.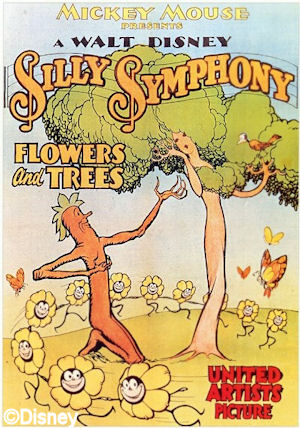 7. On what day did Walt Disney World open?
October 1, 1971
However, the official dedication was held on October 25th. This gave the company time to work out any problems before a formal opening was presented to the press and the rest of the world.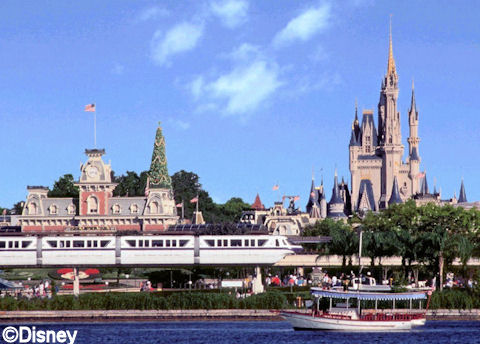 8. What was Walt Disney's first full-length animated motion picture?
Snow White and the Seven Dwarfs
In 2007, the American Film Institute ranked Snow White and the Seven Dwarfs 34th in its list of the 100 greatest American films of all time.
9. Who played Davey Crockett?
Fess Parker
Davy Crockett was the first miniseries in the history of television. Its five episodes aired on the Disneyland TV show in 1954 and 1955. The first three episodes were later edited together and shown in theaters under the name of Davy Crockett, King of the Wild Frontier.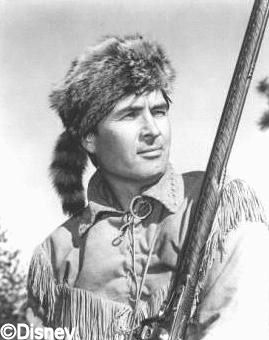 10. What was the first attraction to open after Walt Disney's death?
Pirates of the Caribbean (Disneyland)
Pirates of the Caribbean was the last attraction that Walt personally supervised during its design and much of its construction. It opened three months after his death on March 18 1967.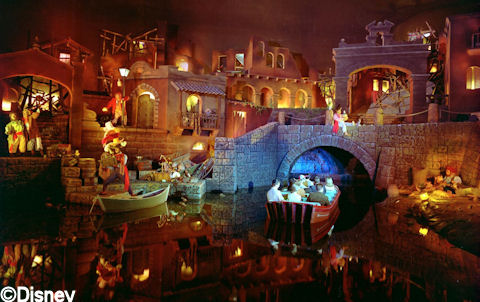 11. What Disney animated short was the first to be created using the multi-plane camera?
The Old Mill
The Old Mill won the 1937 Academy Award for Best Short Subjects: Cartoons.
Disney's multi-plane camera, invented by William Garity, uses up to seven layers of artwork and is shot using an overhead movable camera.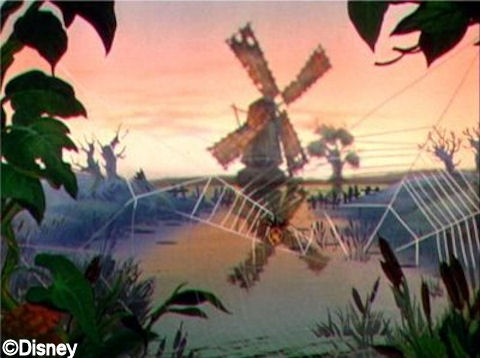 12. What was Walt's brother Roy's middle initial?
O
Roy Oliver Disney was Walt's older brother (June 24, 1893 – December 20, 1971) and co-founder of what is now The Walt Disney Company. Roy's son, Roy Edward Disney, also played a pivotal role in the company as a longtime senior executive.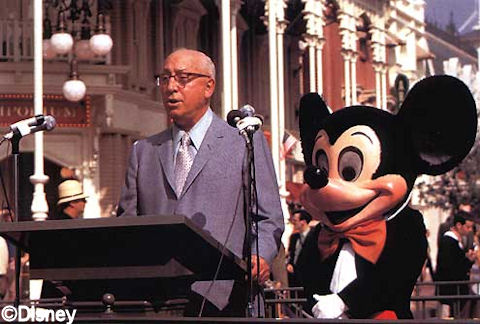 13. What was the name of the cartoon character that Walt lost the rights to in the spring of 1928?
Oswald the Lucky Rabbit
In February 2006, Disney CEO Bob Iger secured the rights to the original 26 Oswald cartoons created by Disney. The remaining Oswald cartoons still belong to Universal.
14. What was Walt's wife's first name?
Lillian
Lillian Marie Bounds was working at the Disney Studio in the "ink and paint" department when she met Walt. They were married in 1925. After Walt's death, she married John L. Truyens in May 1969. John died in February 1981. Lillian suffered a stroke on December 15, 1997, 31 years to the day after Walt's death. She died the following morning at aged 98.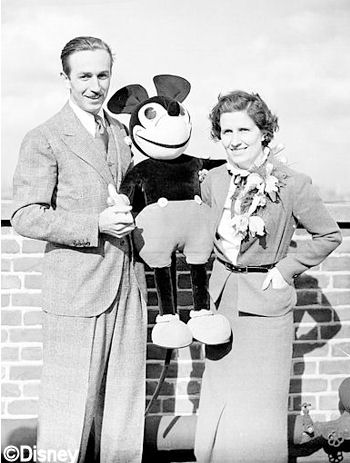 15. What four attractions did Disney design for the New York World's Fair?
"it's a small world" – sponsored by UNICEF and Pepsi
Progressland (later to be known as Carousel of Progress) — sponsored by General Electric
Great Moments with Mr. Lincoln – sponsored by the State of Illinois
The Magic Skyway – sponsored by the Ford Motor Company
16. What attraction at Disney's Hollywood Studios was originally planned for Epcot?
The Great Movie Ride
The Great Movie Ride was being developed as a Future World pavilion to cover the topic of entertainment. But when Michael Eisner became CEO of the Walt Disney Company in 1985, he proposed an entirely new park devoted to entertainment with The Great Movie Ride as its premier attraction and the idea for the Disney/MGM Studios was born.
17. What did Professor Brainard invent?
Flubber
The movie The Absent-Minded Professor opened in 1961 and featured a scatter-brained professor creating a substance that defied gravity. The movie was both a critical and financial success and spawned a sequel, Son of Flubber in 1963.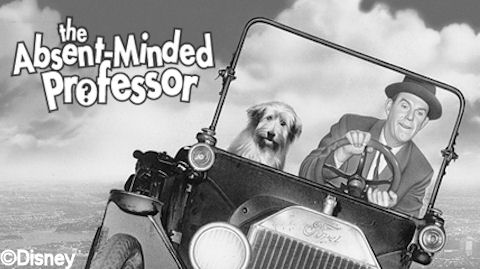 18. What Disney movie was the first commercial film released in multi-channel (stereo) sound?
Fantasia
Fantasia was the third full-length animated film produced by Disney (following Snow White and Pinocchio). The film was not a commercial success during its initial release and left the company strapped for funds. In an effort to save money and recoup losses, Disney next produced Dumbo, a much shorter movie and by comparison to Fantasia, a simple to animate film. Despite Fantasia's initial commercial failure, subsequent releases more than made up for any losses and today the movie is considered a classic. A sequel, Fantasia 2000, opened on December 17, 1999.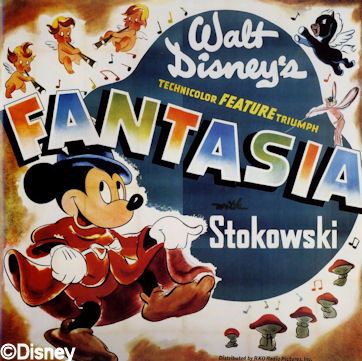 19. What was the first science fiction film produced by Walt Disney Pictures?
20,000 Leagues Under the Sea
Opening in 1954, 20,000 Leagues Under the Sea starred Kirk Douglas, James Mason, Paul Lukas, and Peter Lorre. When Disneyland was being constructed, cash was short and Tomorrowland was lacking in rides. In an effort to add attractions to this land, the props from the movie were displayed in an exhibit by the same name and entertained guests from 1955 to 1966.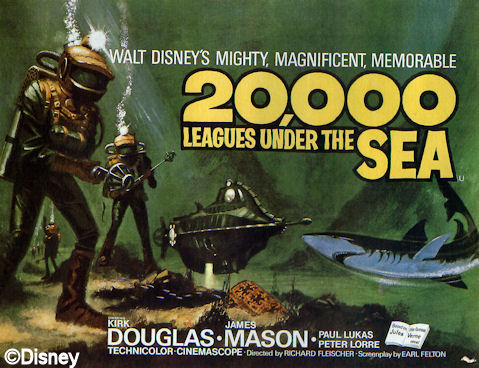 20. Where did President Nixon say "I am not a crook?"
Disney's Contemporary Resort
Speaking before 400 Associated Press managing editors, Nixon defended his record in the Watergate scandal. This proved to be a defining moment in his presidency and the beginning of the end.
Bonus Question. The following movies were set at what fictitious university, The Absent Minded Professor, Son of Flubber, The Computer Wore Tennis Shoes, Now You See Him, Now You Don't, and The Strongest Man in the World?
Medfield College
Interestingly, two other college-themed movies, The Misadventures of Merlin Jones, and its sequel, The Monkey's Uncle were set in Midvale College.