As we enter into the beginning of summer, we once again approach E3–the annual trade show for the computer/video game industry. This year looks to be one of significant Disney presence, given the upcoming launch of their new Disney Infinity franchise, and the nostalgic DuckTales Remastered.
One of the kickoff events was the opening of the videogame-themed art show iam8bit Entertainment System at the iam8bit gallery in Los Angeles.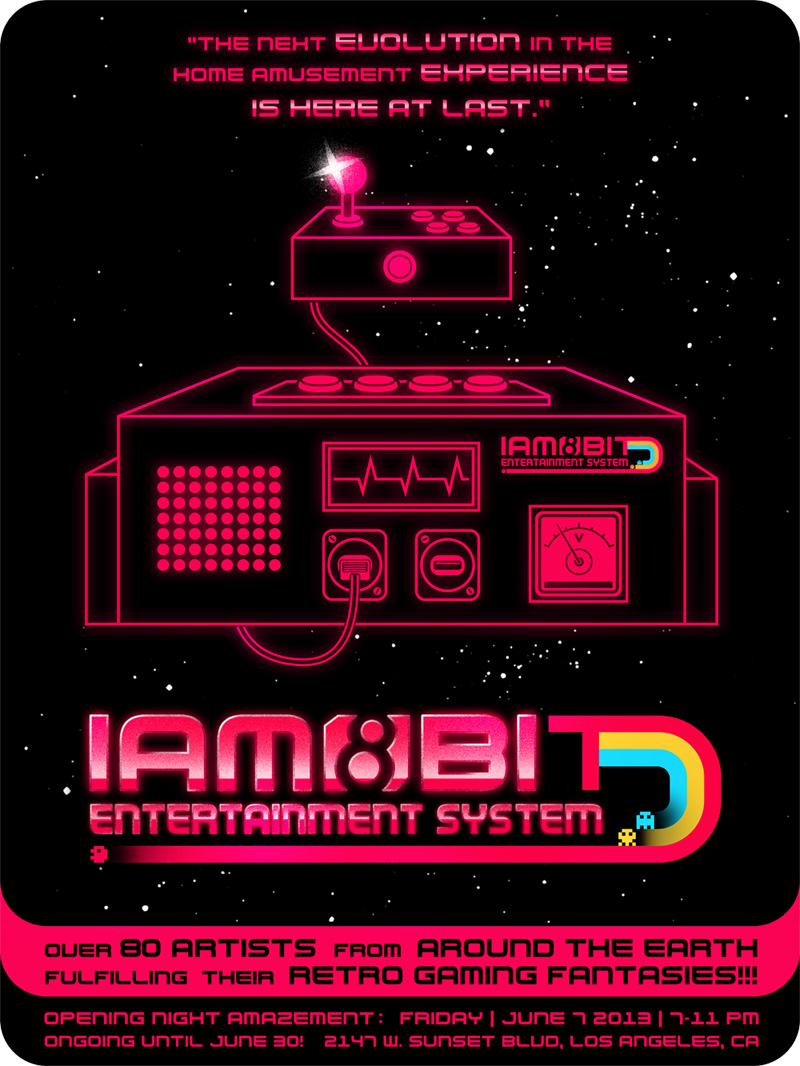 The show displays a multitude of art pieces celebrating all things gamer, with a nod to various and sundry other areas of geekery.
The main attraction for the Disneyphile, however, would definitely be Scrooge's Money Bin, in which you can burrow around and take photos. Here's the artist's rendering…
…And here's the actuality.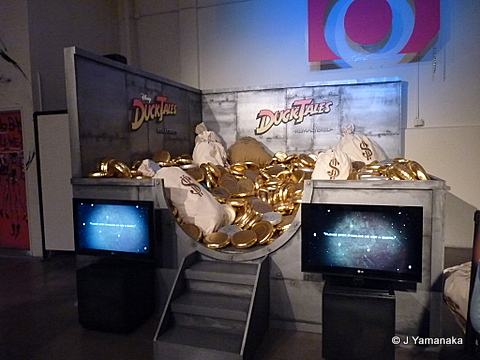 In addition to the pit itself, they had various props people could pose with, including crowns, jewels, and, in a nod to fans of the original DuckTales game, the Green Cheese of Longevity.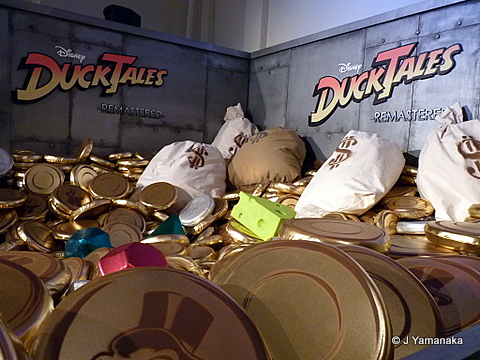 Trailers for the Capcom-Disney property were recently released, showing footage from the Amazon and Transylvania areas of DuckTales Remastered, respectively:
iam8bit Entertainment System is located at iam8bit Gallery, 2147 W. Sunset Blvd., Los Angeles, CA 90026 and is set to run from June 7 to June 30, 2013. The gallery is open only certain days and hours of the week, so check http://iam8bit.com/the-gallery/ for specifics. Street parking available.