Merida's Celebration Ceremony Video:
Walt Disney World crowned its newest princess today, Princess Merida from Brave. Her mother, Queen Elinor, made her first public appearance.
The ceremony took place at the Magic Kingdom.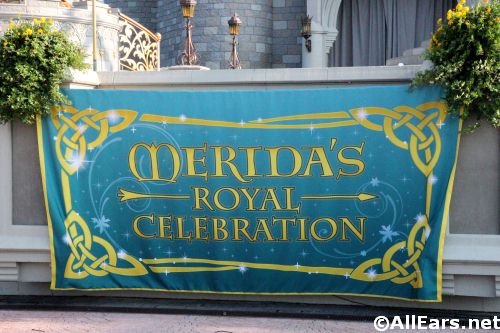 Olympic Gold-Medal gymnast Gabby Douglas and her mother participated in the celebration by sharing their mother-daughter story.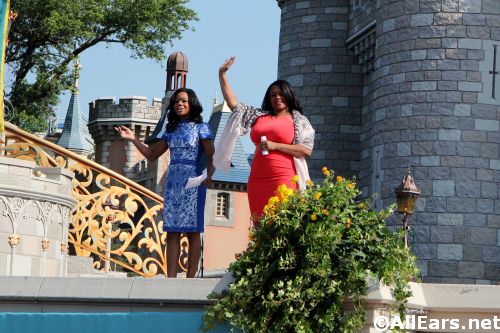 All the Disney Princesses were in attendance and introduced one at a time.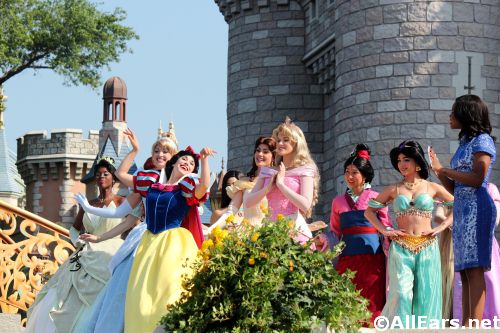 Snow White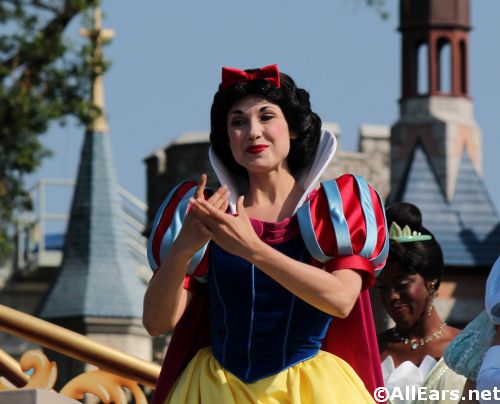 Cinderella
Aurora
Ariel
Belle
Jasmine
Pocahontas
Mulan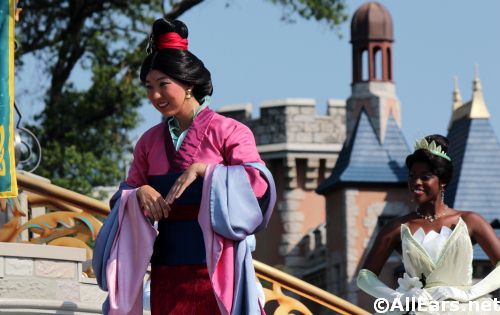 Princess Tiana
Rapunzel (who received a roaring welcome)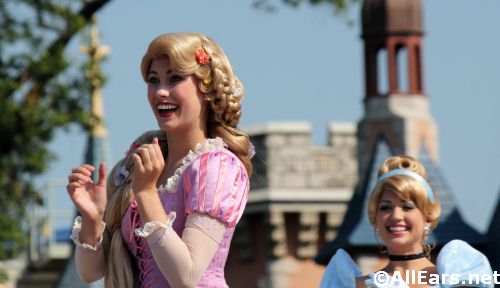 With all the princesses on stage, it was time to crown Disney's newest princess.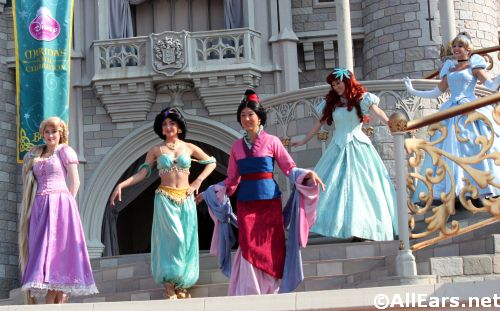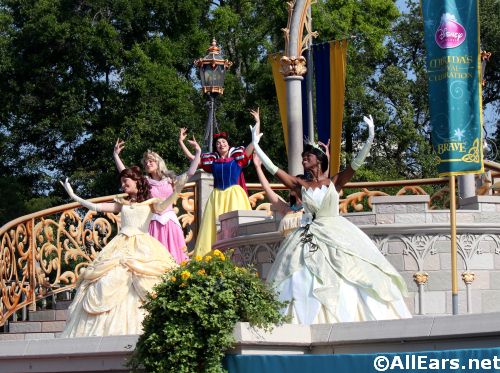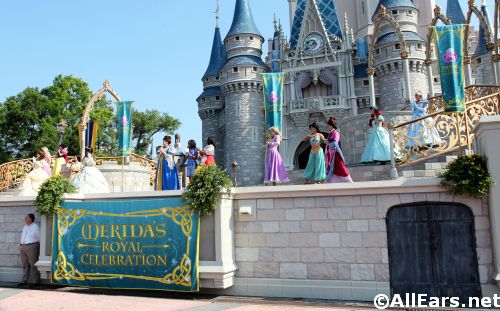 Merida arrived in true-style riding her horse and accompanied by Scottish Bagpipes, dancers and banners
Merida is welcomed to the stage.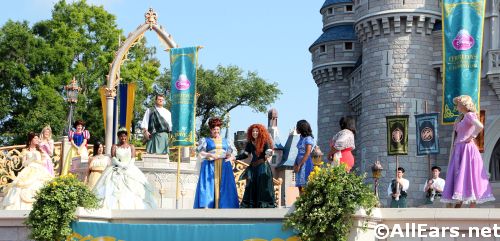 Queen Elinore performs the official duties of crowning Merida.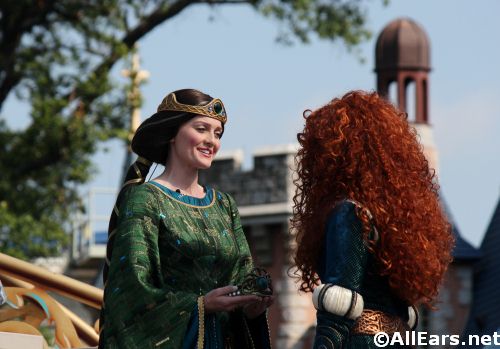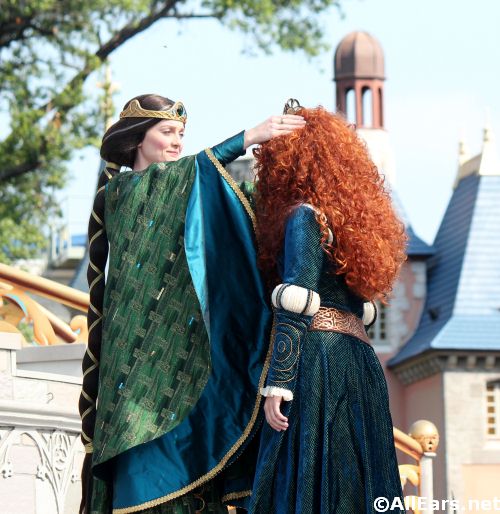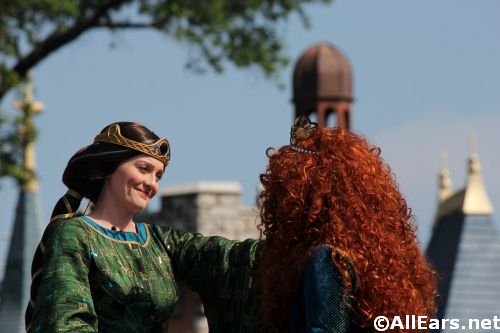 "I AM MERIDA!", the newest princess proclaimed.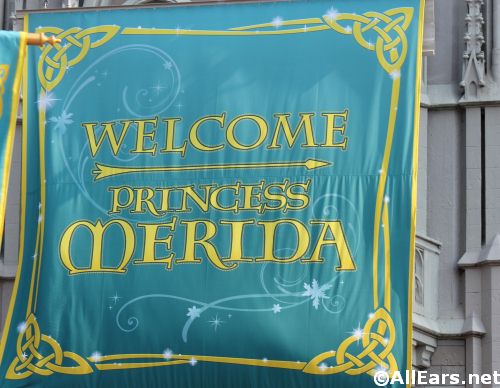 And of course, no appearance by Merida would be complete without her bow.

All the princesses gather around for their first official photo together.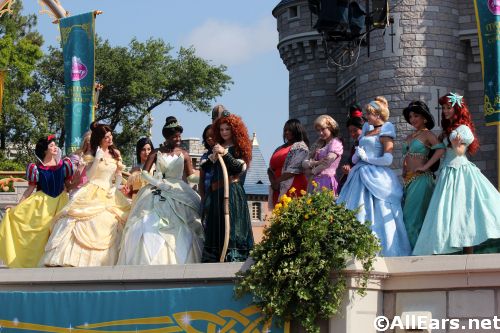 Gabby Douglas poses with Merida and Princess Tiana.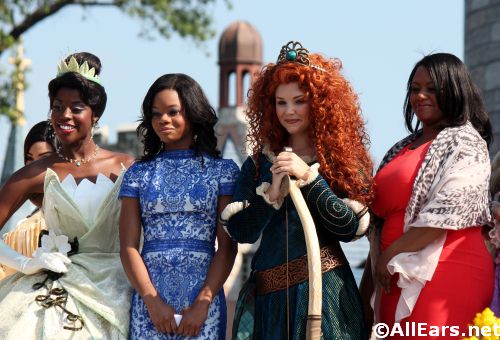 Queen Elinore is very proud of her daughter.
After the ceremony, the princesses gathered on the castle lawn for another photograph. Pictured with the princesses are Rosie and Sophie Grace (from the Ellen Show)
Sophia Grace and Rosie (The Ellen Show) Perform a Princess Rap for Merida!
Spotlight on Queen Elinor: