Yesterday I discussed the various ceilings found within the Magic Kingdom. Today I'll be discussing the area above our head at Disney's Hollywood Studios.
Art Deco dominates the architecture of Hollywood Boulevard and the ceilings reflect this. Take a look at those found on the west side of the street.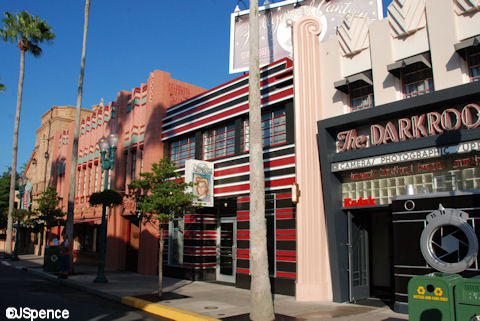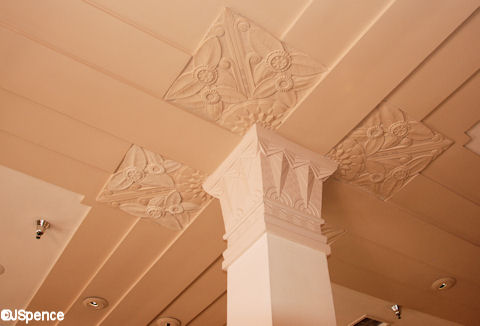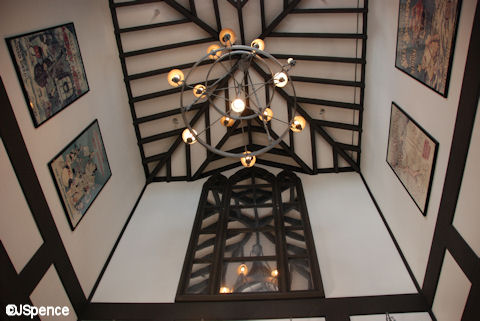 On the right side of Hollywood Boulevard, it's not so much the ceilings that amaze, but what lies at their edges. You see, a theme is repeated in the various shops along this thoroughfare if you take the time to notice.
It begins in Mickey's of Hollywood. As you enter this shop, you see Steamboat Willie at the wheel of his side-wheeler. Circling the ceiling we find two-dimensional representations of some of the other characters that starred in this classic.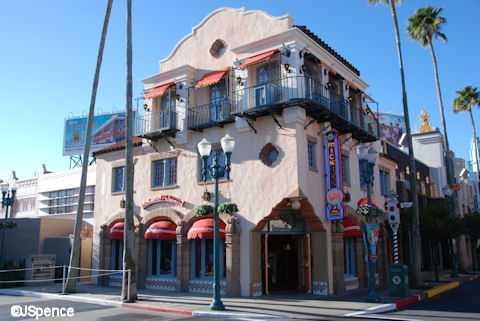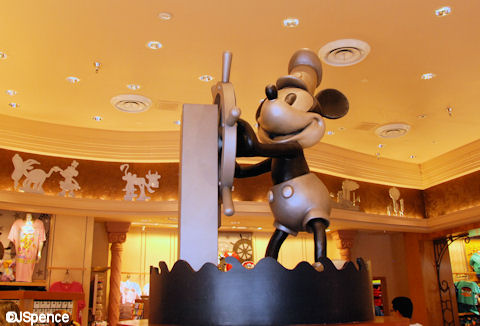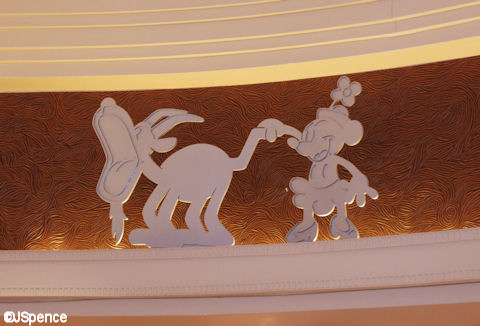 Next door at Disney & Co. Fashion Extra we discover Mickey standing on a tambourine while conducting the "William Tell Overture." Overhead we find his intrepid orchestra just before the fierce storm descends upon them.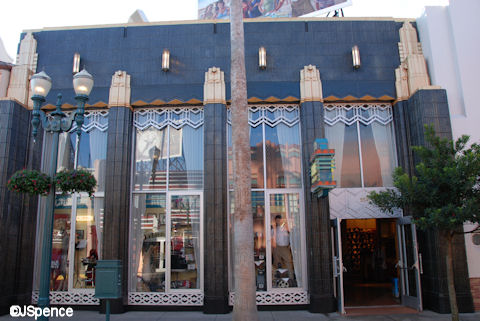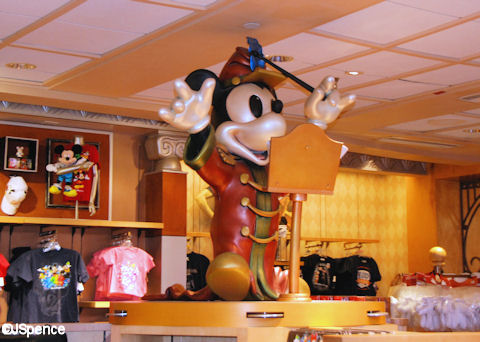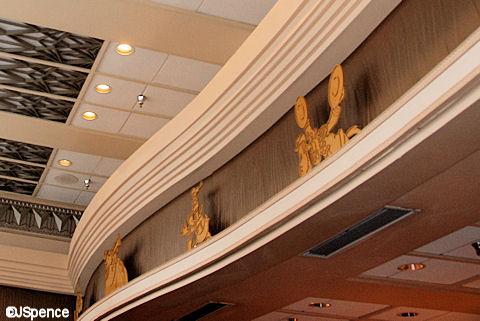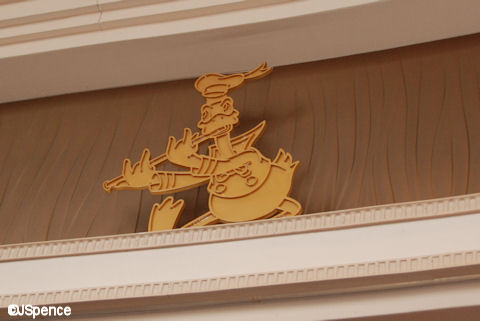 And finally, at Keystone Clothiers we find Mickey in his most famous role, "The Sorcerer's Apprentice." As you might guess, magical brooms line the ceiling here.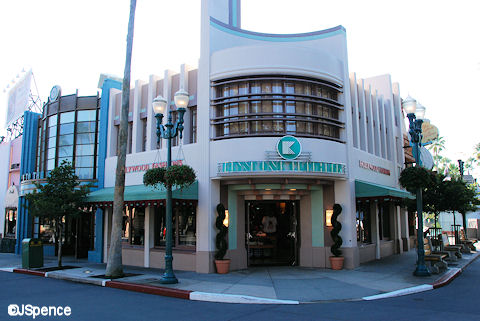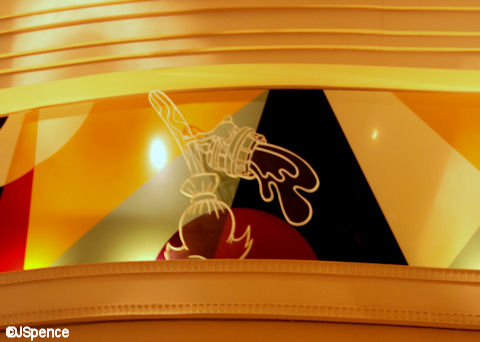 At Sunset Boulevard's Planet Hollywood shop we find filmstrips decorating the space above our heads.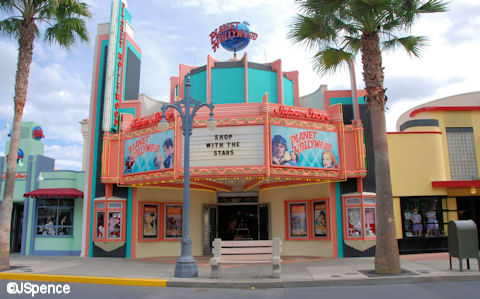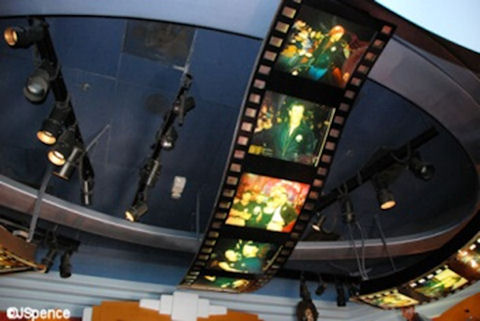 Down the block at Mouse House the ceilings are painted with intriguing designs.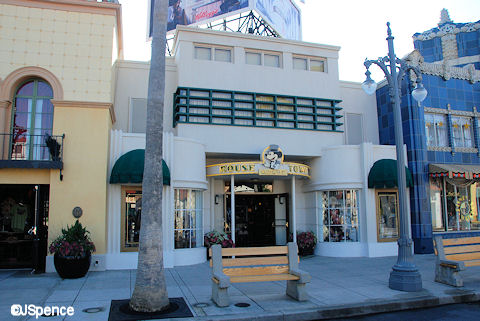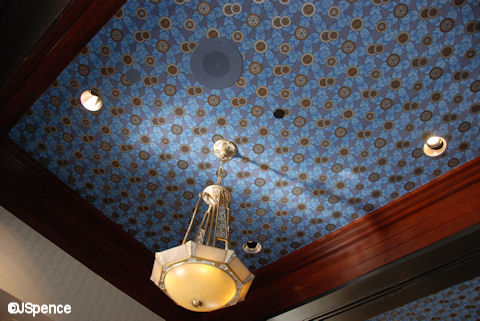 Inside the Carthay Circle Theater is perhaps the most beautiful of the Studio's ceilings.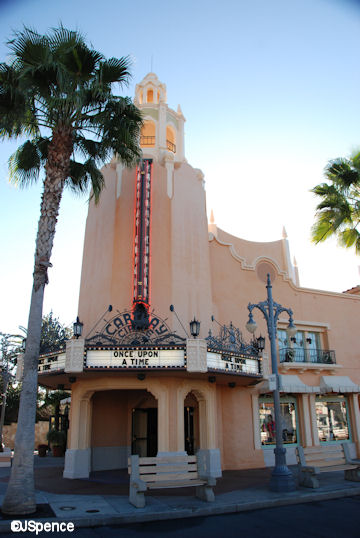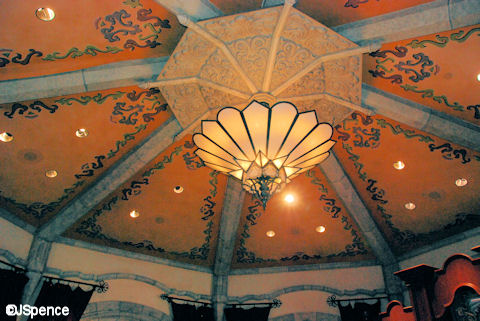 However, the lobby of the Tower of Terror offers some good competition.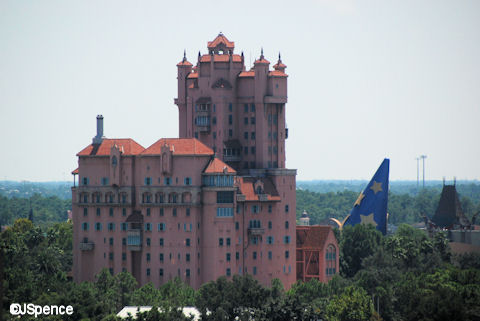 Playfulness reigns on Pixar Avenue. The game of Battleship can be found above this outdoor shop. And inside Toy Story Mania, board games like checkers, Shoots & Ladders, and Scrabble decorate the ceiling. And above the loading area is a structure of Tinker Toys.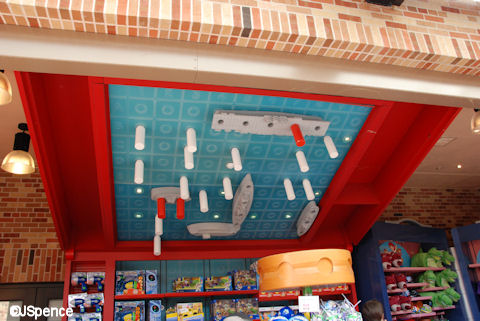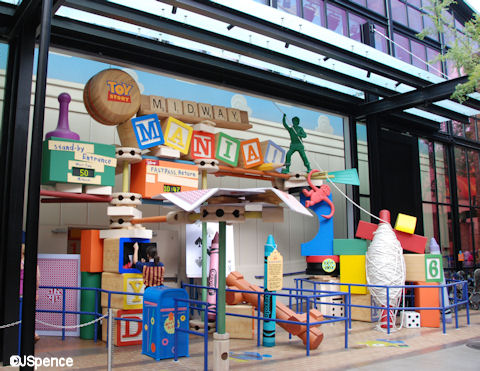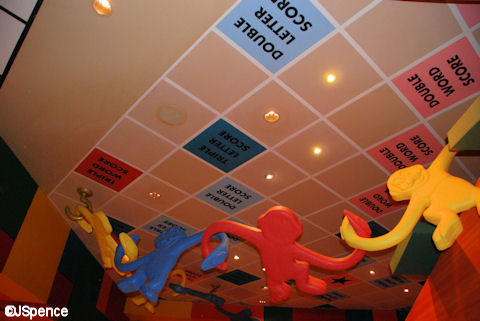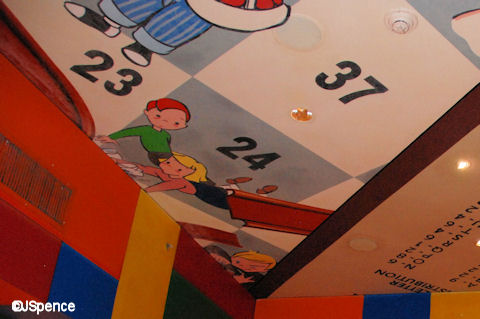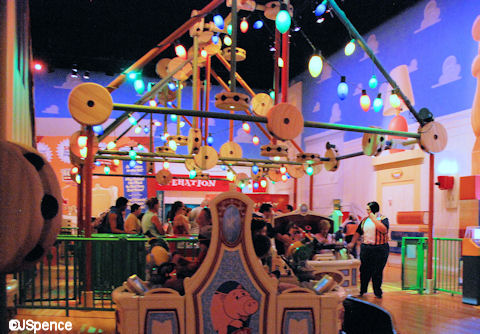 In an Acme warehouse right out of "Who Framed Roger Rabbit" you'll discover a cartoonish collection of props hanging from the rafters — for instance, a ton of bricks, an elephant, and giant magnets.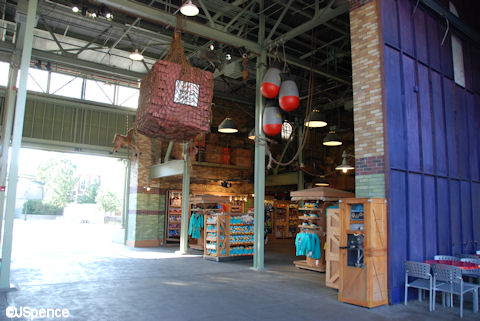 Pizza Planet is housed within the Metropolitan Department of Water & Power – a very utilitarian structure. Because of this, there is no real ceiling, but only overhead duct work. But to lighten the mood, a few 3-eyed spacemen can be seen floating around overhead.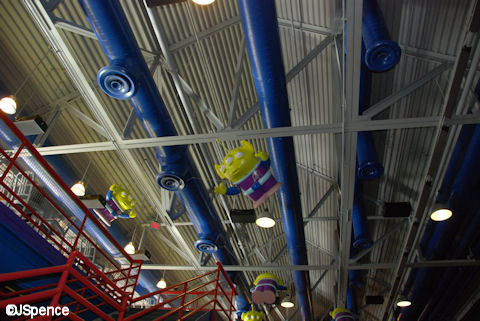 Hanging from the rafters inside MuppetVision 3D are a great many bits of lunacy. You might even spy a net full of Jell-O (Annette Funicello).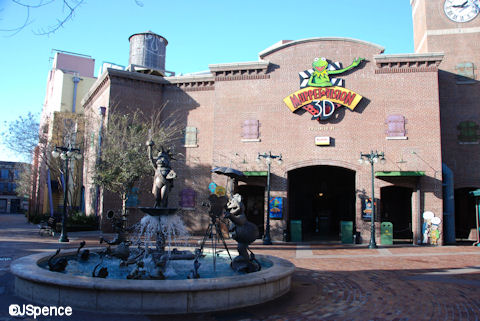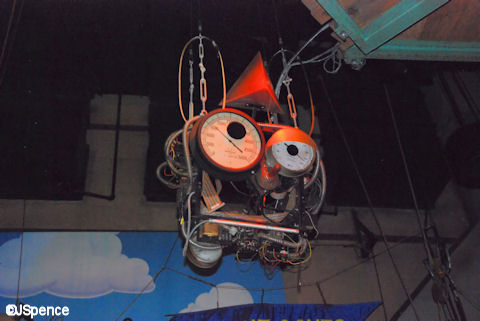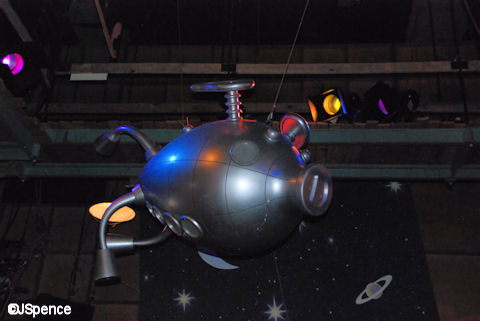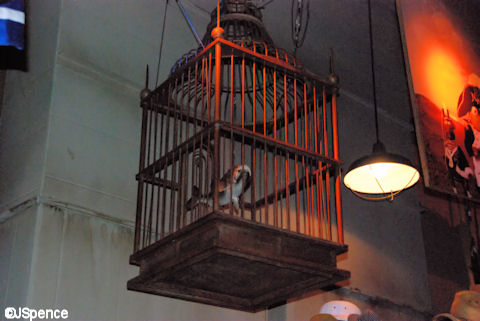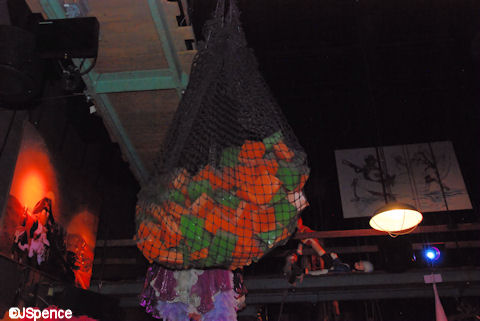 The ceiling inside Fifties Prime Time Caf̩ is invisible Рsort of. In an effort to make the various eating areas of this restaurant look more like a soundstage, the walls are only 8 feet tall. However, the actual ceiling extends several feet higher. To hide this, the ceiling is painted black. Notice how the kitchen lamp extends from this upper ceiling, yet looks perfectly natural.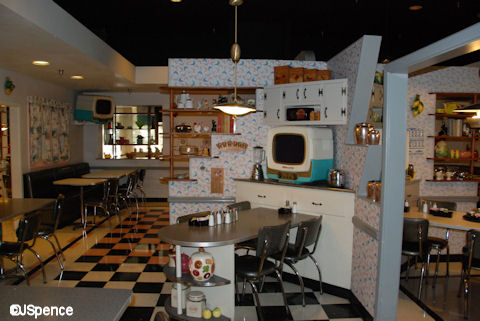 That's if for today. Check back next week when I'll be discussing what can be found above our heads in Epcot and the Animal Kingdom.