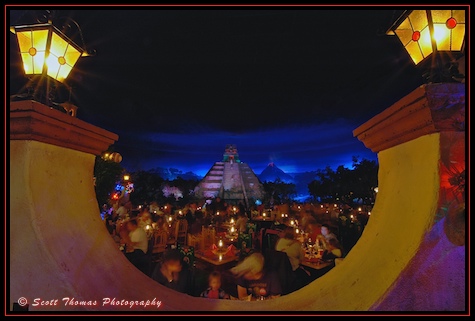 San Angel Inn restaurant inside Mexico.
Nikon D70/Tokina 11-16mm, 25s, f/16, ISO 200, EV 0, 11mm focal length, tripod.
The San Angel Inn restaurant inside the Mexico pavilion always looks so inviting. Nice rich colors and an awesome atmosphere which was I why I chose it for my Disney Pic of the Week on Mexico. Problem is I am not a fan of Mexican food. Or, as I was told once, I never had good Mexican food. I am asking you for some help. If you were to take me here, what would you recommend I order? Click Here for the San Angel Inn Menu.