Deb Wills and Debra Martin Koma are onboard the Disney Fantasy for the Inaugural Media Cruise. Here are some of the photos that they are sending back from that experience.
Day 2: Saturday, March 24, 2012
Good morning from the Disney Fantasy. A full day at sea ahead.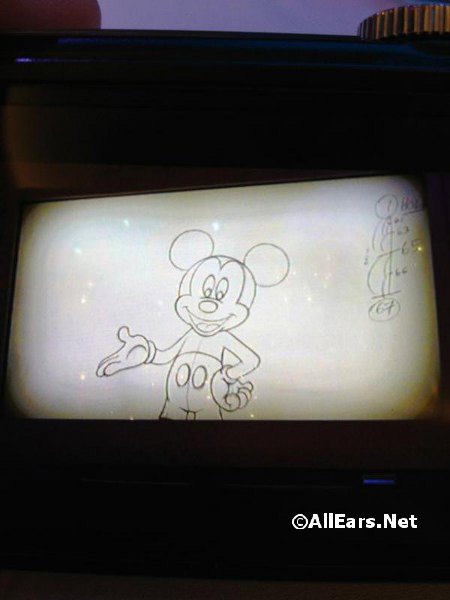 Beautiful morning in the Bahamas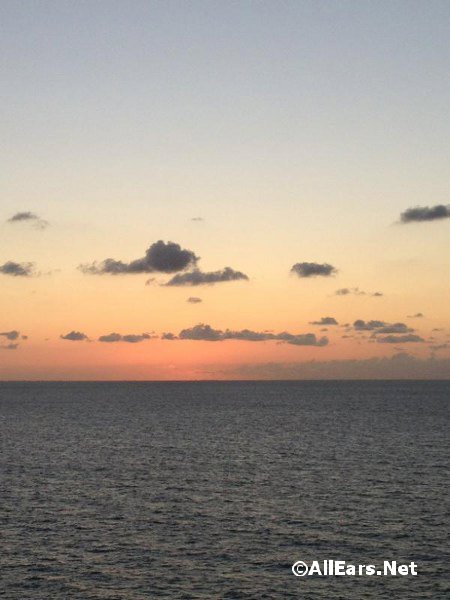 Love many new songs in Wishes show. King Louie and others you don't typically see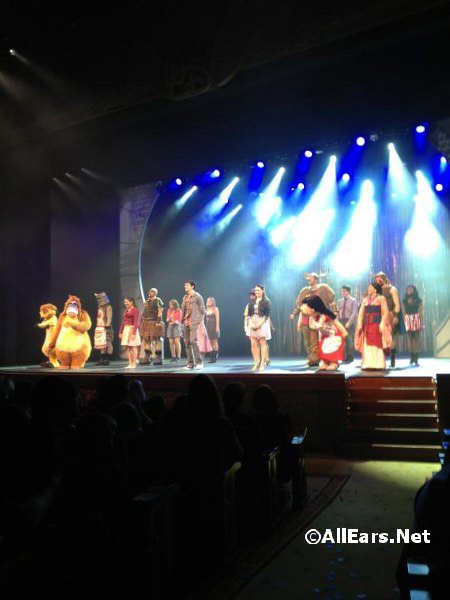 Imagineer Joe Lanzisero talks about the challenges of the Disney Fantasy

Walt Disney Theater elegant as always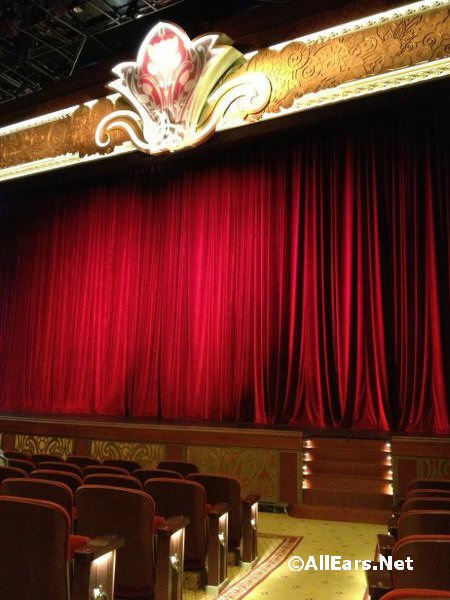 When they say a day at sea, they mean a day at sea!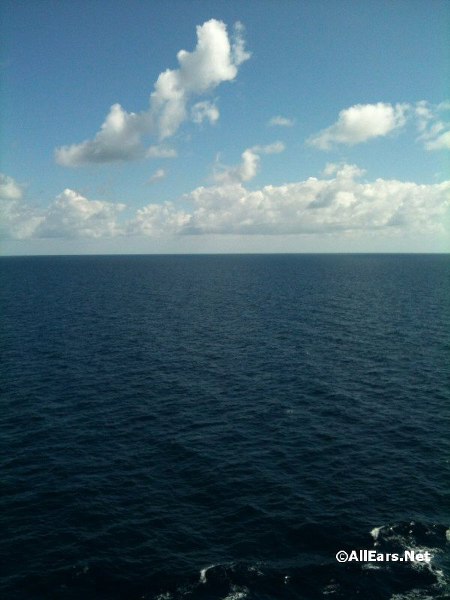 The slide at Mickey's pool looks like fun!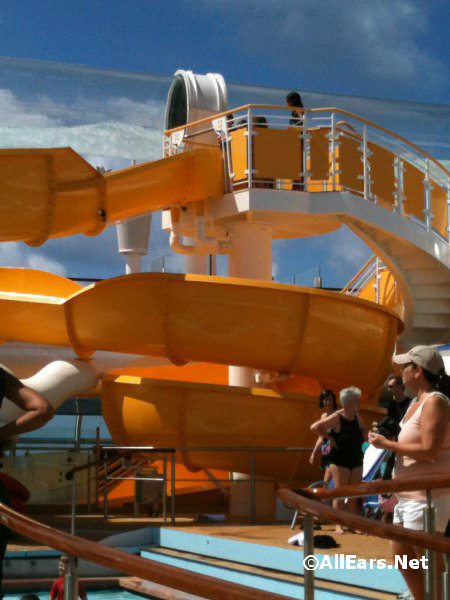 Lunch at Cabanas. Peppered shrimp and polenta cakes among the goodies.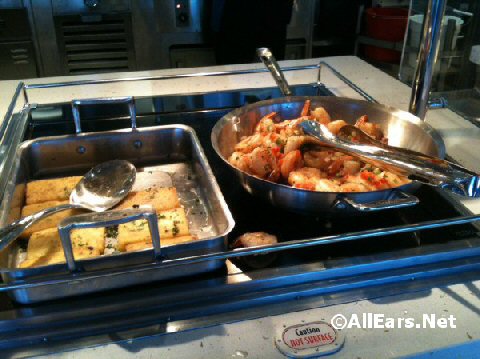 Lunch at Cabanas part two. Great stuffed chicken, polenta cakes and fresh mozzerella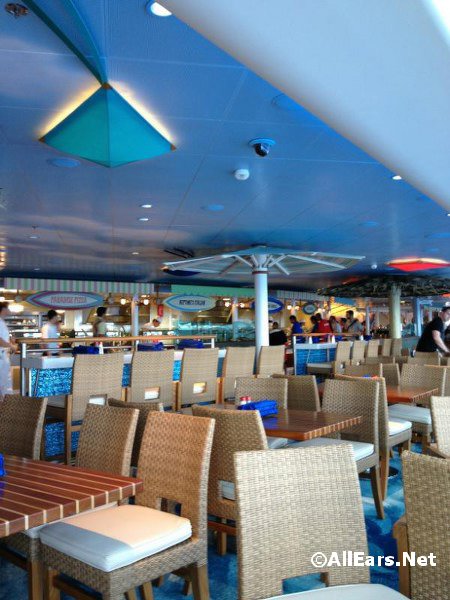 California roll, lobster and tuna Nigiri at Cabanas sushi station

Wow. The laundry room is nicer than mine at home for sure!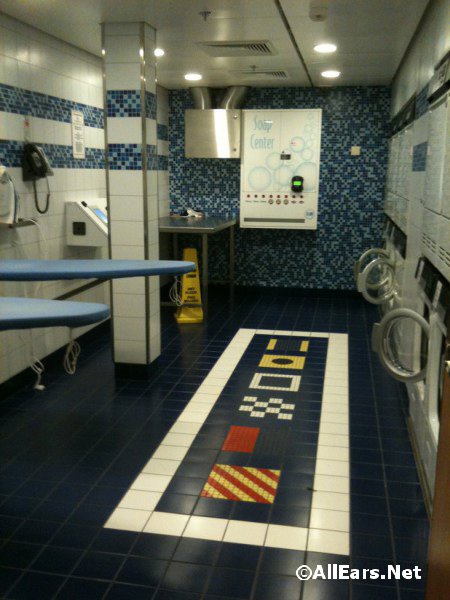 Bibbidi Bobbidi Boutique has converted to a buccaneer theme for Pirate Night. Be careful in there!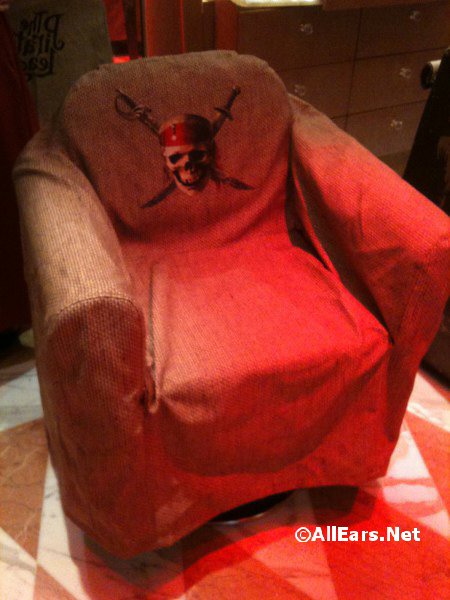 Disney imagineering Bob Zalk talks about the technology innovations on the Disney Fantasy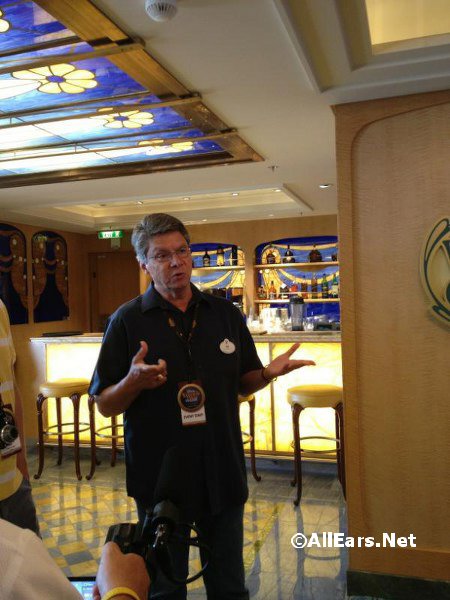 Stitch answers his cell phone as part of the interactive display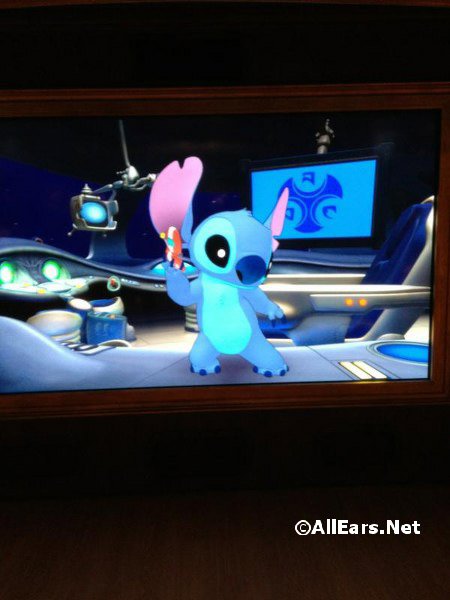 The Muppets Pepe has his own cabin and Wave Phone number! Very cute!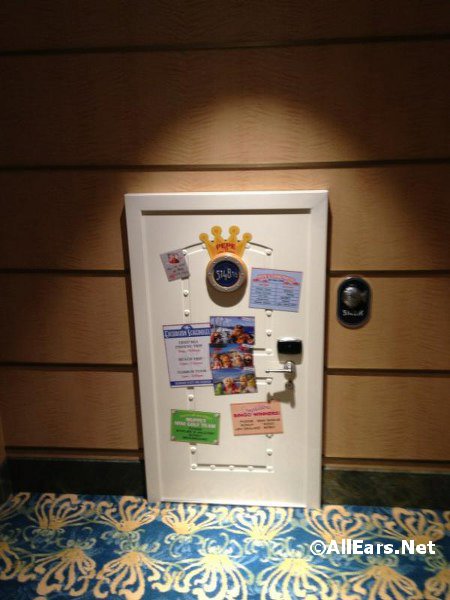 Gorgeous peacock pattern on the carpeting in the Atrium!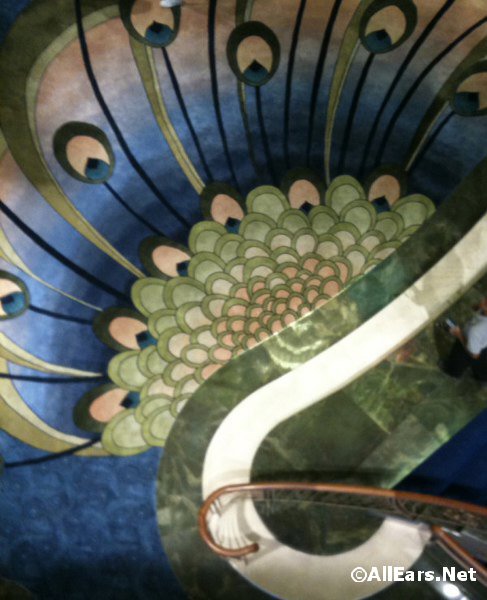 Dinner tonight is Enchanted Garden and it is also Pirate Night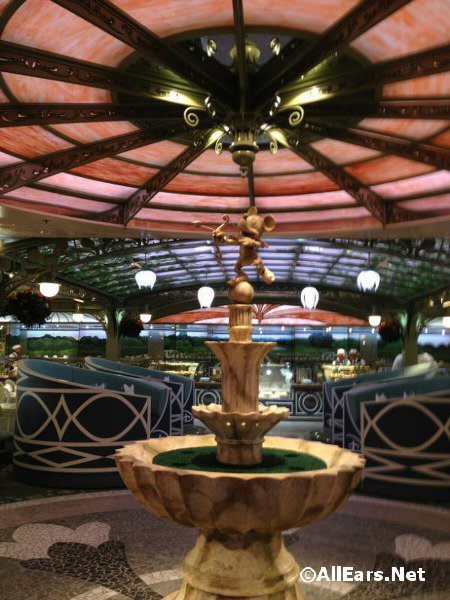 Arrrr! It be Pirate Night!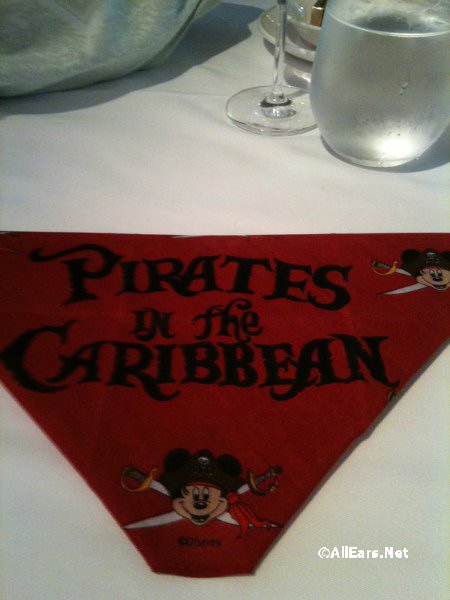 Enchanted Garden Cucumber Garden Roll – light, flavorful, crunchy!!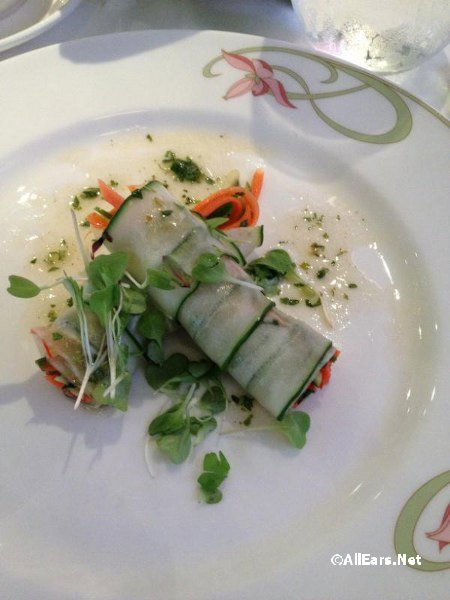 Caramelized Sea Scallops, savory pearl pasta and tad sweetness of sundries tomatoes – scallops small but cooked perfect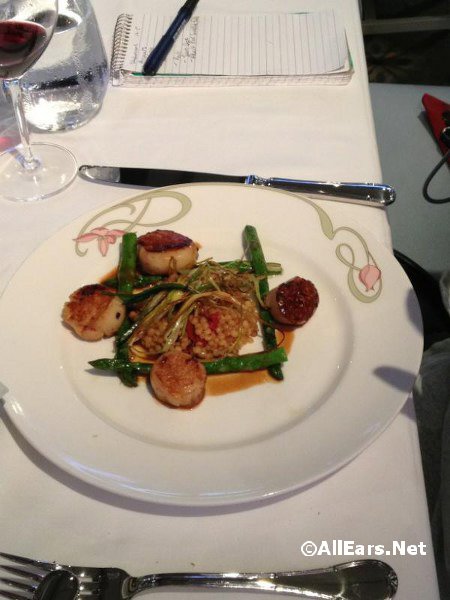 Lots of Hidden Mickeys in the Walt Disney Theatre – lots!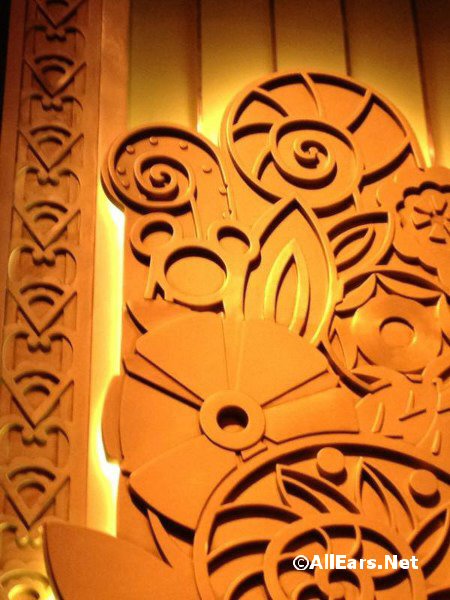 Merchandise from O'Gills the Irish pub in Europa

The Disney Dream is close to the Disney Fantasy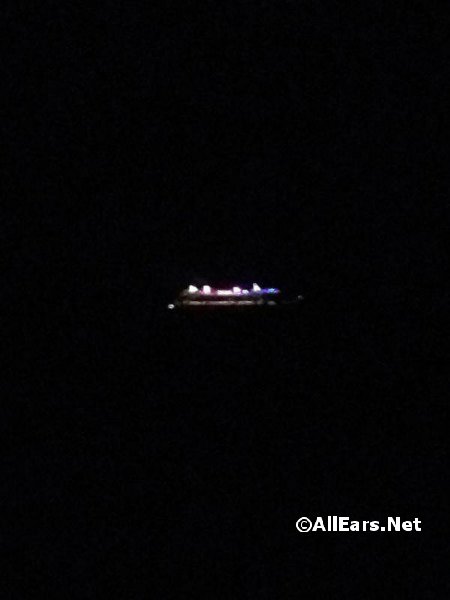 Tonight's towel animal: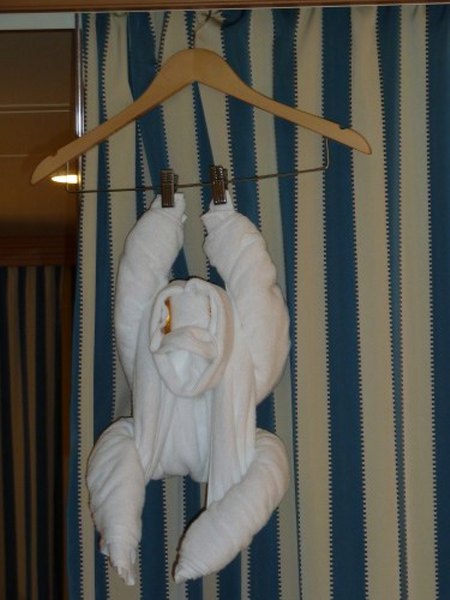 Oops forgot to say how I loved Europa, the nightclub area, especially The Tube! Theming is great!

Amazing night with fireworks from Disney Dream AND Disney Fantasy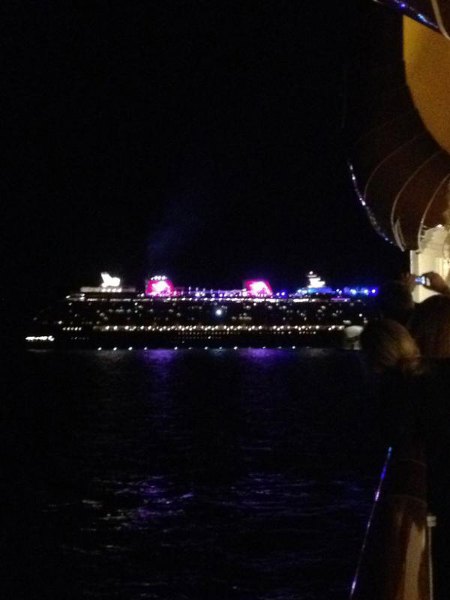 DISCLOSURE: As an invited media guest, AllEars' cruise expenses for the Disney Fantasy Preview Cruise were paid by the Disney company. Opinions expressed herein are solely mine.