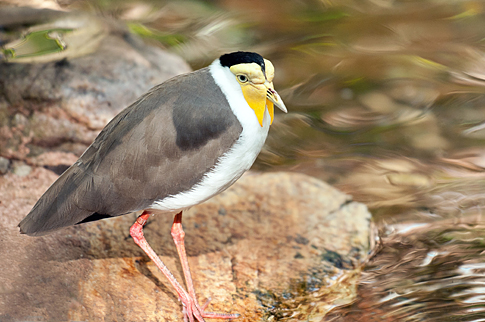 Copyright © 2011 Barrie Brewer, Nikon D300, 18-200mm VR, 1/500s shutter, f2.8, ISO 800
This very interesting looking bird is a New Guinea Masked Plover. You can usually spot him or her (the male and female look alike) foraging for food on the ground in the aviary of the Maharajah Jungle Trek in Disney's Animal Kingdom.
Do you want to join in on the fun and share your bird pictures too? We'd love to see them. Head on over to Google+ and post your photo(s), adding the hashtag of #disneypics-birds. Then share it publicly so we can all see it. Search for #disneypics-birds in Google+ to see everyone's pictures.