This was Challenge #119: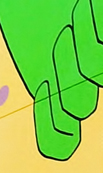 And here's the answer: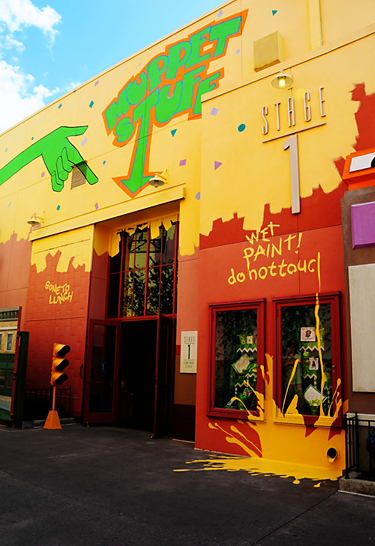 Copyright © 2010 Barrie Brewer, Nikon D300, 18-200VR, 1/200s shutter, f/11, ISO 200
I always check when I go to Disney's Hollywood Studios, but I don't think those Muppets are ever going to finish painting this building. Stage 1 Company Store is the go-to place for Muppet merchandise.
Jeremy Coto was the first to send in the correct answer for the challenge! Congratulations to Jeremy and all the other readers who got the answer right: Alicia Roth, Ana And Lucas Marlett, Andrea Schnur, Angie Young, Avery & Evan Zanauskas, Beth Crossland, Dale Knight, Daniel Record, David And Angela Blevins, Jared Orth, Jen Bruno, Jessica Ripley, Kelley H, Kelly Kobiela, Lee Anastasi, Linda Scrivano, Lisa Cash, Louise Barton, Madi M., Mckinley Yeaman, Mike M., Noreen Rachuba, Phil Tavares, Robin Fitts, Sara Beth Wade, Scott Otis, Sharon Dale, Theresa Rucando, Tim Rachuba, Tim Wingfield and Walter Clark. Each of you will be entered in the February winners' drawing.
_______________________________________________________________________
Challenge #119: Where in the world is this?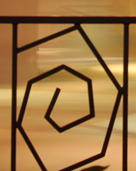 Do you know? Do you have a guess? Please send in your answer, before the end of the day on Thursday, February 25, by clicking on the blue box below. Please do not post answers using the Feedback Form link at the bottom of this post. Remember to be specific with your answer – just naming a park will not get you into the drawing.


_______________________________________________________________________
Everyone who sends in a correct answer to a Where in the World Challenge this month will be entered in a drawing at the end of the month for some special AllEars® goodies and a cool Disney book!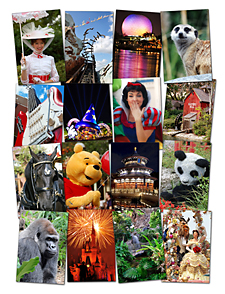 Sorry I missed last week. Thank you to everyone who sent me get well messages.
I did mention that I would try to make it up to you with something special. Now I know not everyone has an iPhone, but for those of you who do, I have put together a set of wallpapers sized to fit your phone. I can't say for sure, but I bet they will work on other phones too, though they may need to be resized.
The instructions for how to download the wallpapers are at the top of the gallery page. Hope you like them!