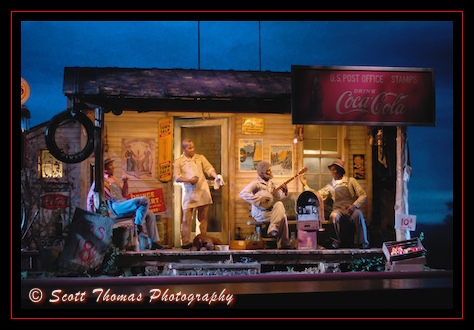 A scene from the American Adventure.
Nikon D70/50mm, 1/50s, f/1.8, ISO 800, EV 0, 50mm Focal Length
Photographing the American Adventure show is a challenge for me and my camera. On my last trip, I was able to sit close enough to use my fastest lens, the Nikon 50mm f/1.8 or Nifty Fifty. That allowed me to get this scene which is the bridge between the Depression and the start of World War II in the show and is my Disney Pic of the Week on The American Adventure.