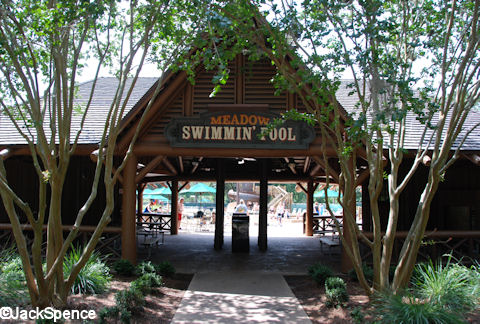 Back in April, I wrote a blog about Fort Wilderness activities and the reopening of the swimming pool. At that time, the kiddy pool was not complete and I promised to return and take pictures once it opened. Also, a number of you requested additional swimming pool pictures. So today (May 29, 2009), I returned to Fort Wilderness with camera in hand.
First the bad news. The kiddy pool still isn't ready.
But the good news is, it appears that the kiddy pool will open any day and I was able to get some pictures that will give you a good idea of what to expect once it's done. It looks as if the water surrounding this slide is only a couple of inches deep. It also seems that their might be some water sprays emanating from the top of the structure.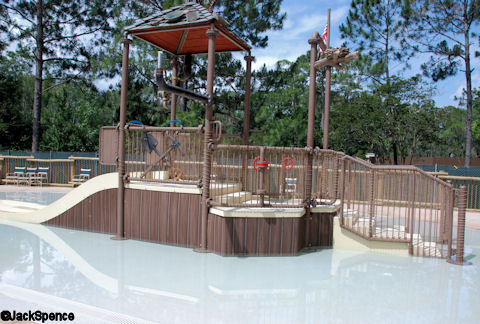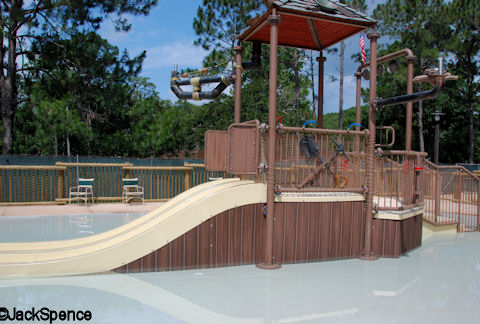 Next to this new slide is another children's wading pool. The depth here is about one foot.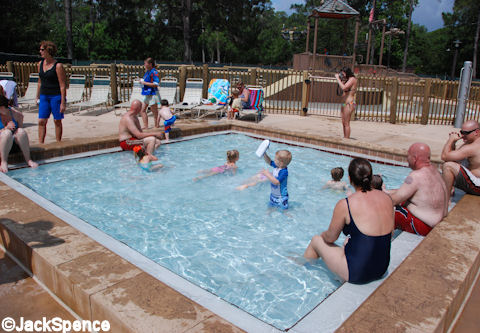 Here is a picture of the spa.
The following pictures are of the main swimming pool and the new slide. As I mentioned in my previous blog, the barrel on the slide came from River Country.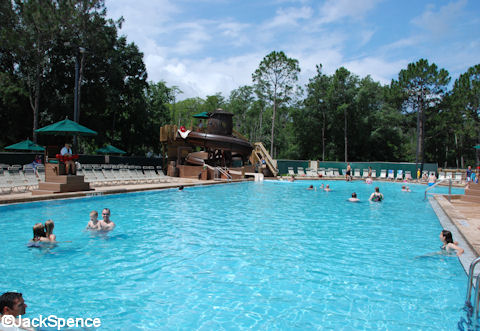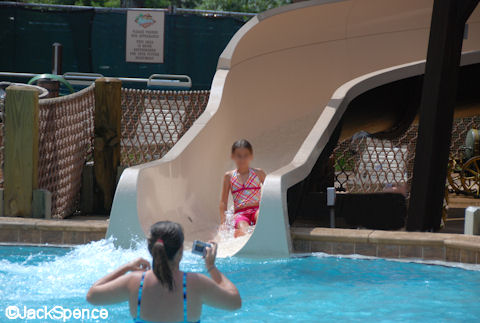 A number of construction fences still surround various portions of this area. But from what I could see, everything looks close to completion and I have to believe Disney is doing their best to finish everything before summer.