Main Street Part 3
In my last blog I discussed the Town Square section of Main Street. Today I'm going to talk about the rest of this Victorian thoroughfare. However, I'm not going to describe things in any particular order. I'm just going to pick some points of interest that appeal to me.
Let's start with the street itself. It's paved with brick, not asphalt or cement. This adds a lot of authentic charm to this roadway.
Besides the horse drawn streetcars, you will also find other means of transportation to travel between Town Square and The Hub.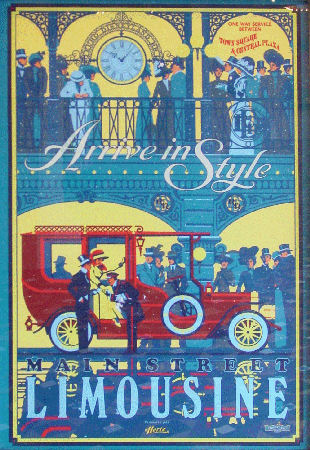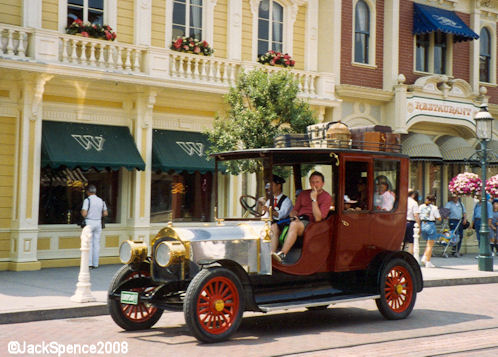 Another unique feature about Disneyland Paris is its gas station, Main Street Motors. Notice the pump on the sidewalk.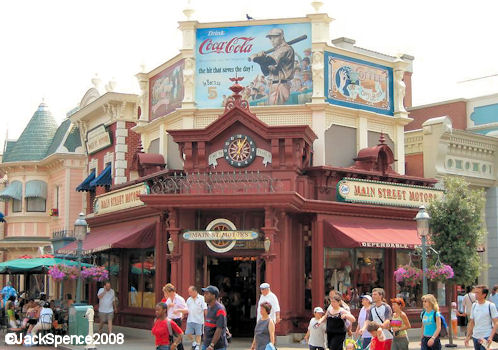 Take a look at the Kitty Hawk Bicycle Shop and the sign in the door.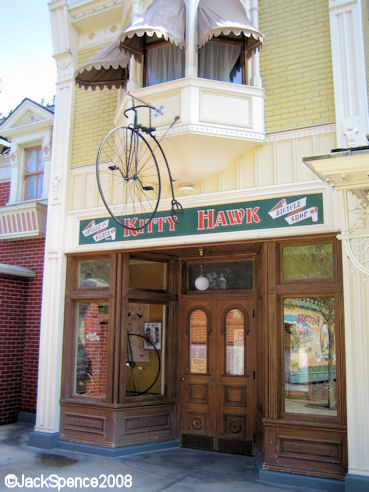 Flower Street (the street that crosses Main Street) is busy with activity. The Liberty and Discovery Arcades both have direct access onto Flower Street.
Directly inside Liberty Court (the mid-town entrance to the Liberty Arcade) you'll find a tribute to the Statue of Liberty. Behind the curtain is a tableau depicting the French giving America this magnificent gift.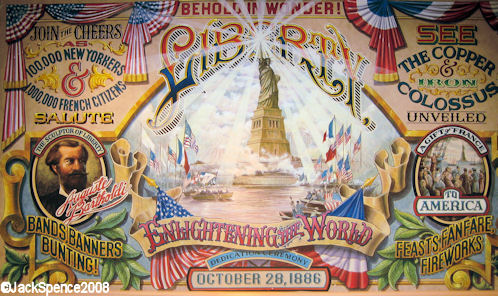 Also on the west side of Flower Street is the Dapper Dan's Hair Cuts shop. As you might expect, not only can you get a trim, but you can be serenaded by this quartet at the same time.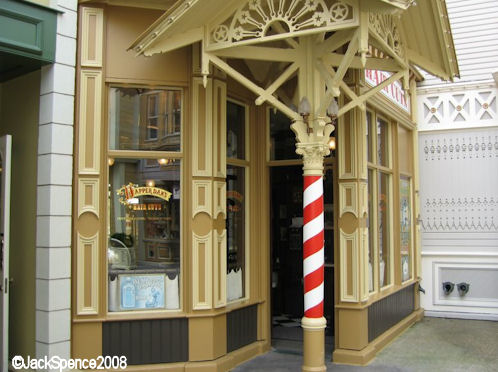 In the mood for a sandwich? Try the Market House Delicatessen. Seating is available both inside and along the east side of Flower Street.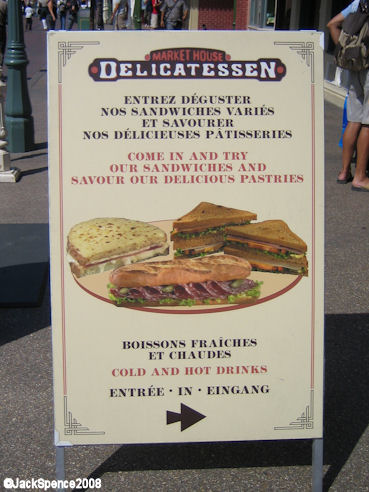 If you want a more upscale meal, try Walt's. This is a fashionable restaurant located on the corner of Main and Flower Streets. The lobby is on the ground floor and the restaurant is on the second. Many of the tables have wonderful views of the streets below.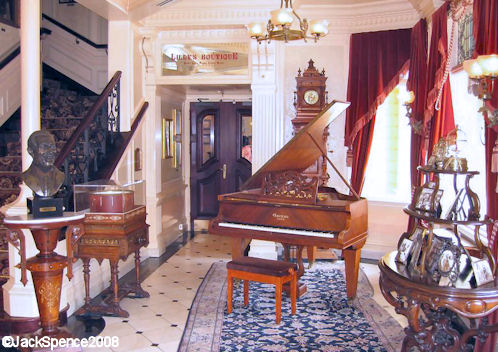 I was looking forward to trying Walt's in 2005 as I missed it in 1993. But I have to admit, I was somewhat disappointed. To begin with, I was seated in a cramped room with four tables where there should have only been three. The picture below is of one of their larger dining rooms. I can't say that there was anything terribly wrong with my meal, but nothing was exceedingly right about it, either. Both the service and food were adequate, but nothing more. I like to believe that I dined there on an off night and in reality, it's better than my experience would indicate. I do plan on giving it another try on my next trip to Disneyland Paris.
The next several shots are of a few of the various buildings found on Main Street.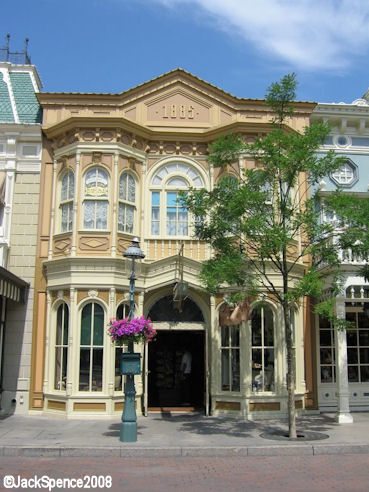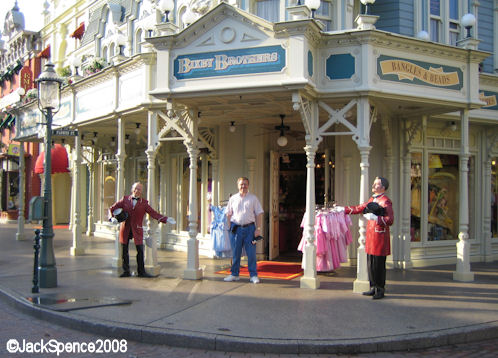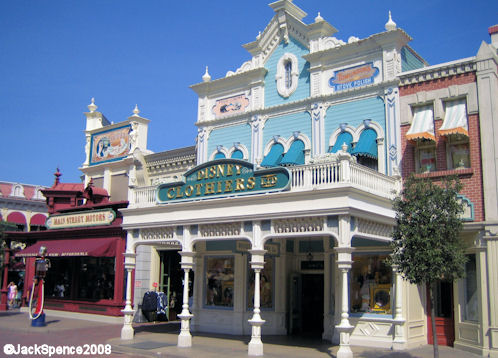 Just like every other Disney Main Street, the names of special people can be found on the second story windows.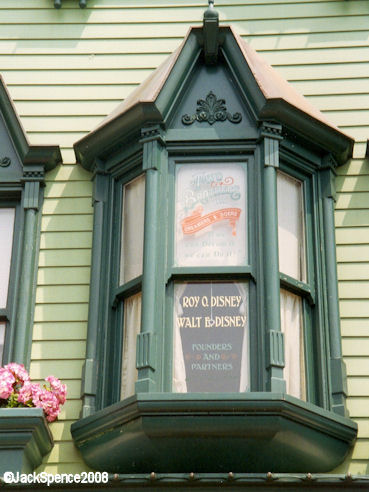 Besides having his name on a window, Walt's father Elias also has a "Contractor's Signature" marker imbedded in the sidewalk. Elias worked briefly as a construction worker for the 1892 World's Columbian Exposition in Chicago. The date 1901 was the year Walt was born.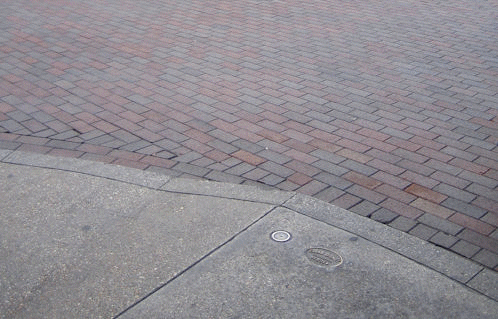 Here are a few interior photos from several of the shops. I have absolutely no idea what exterior building they are associated with.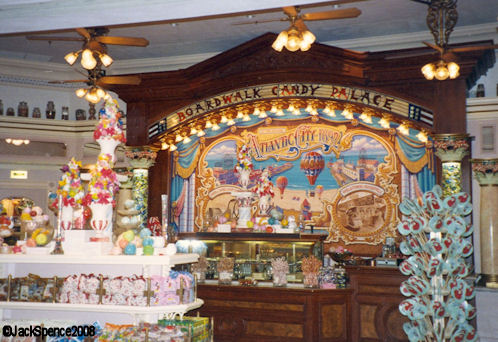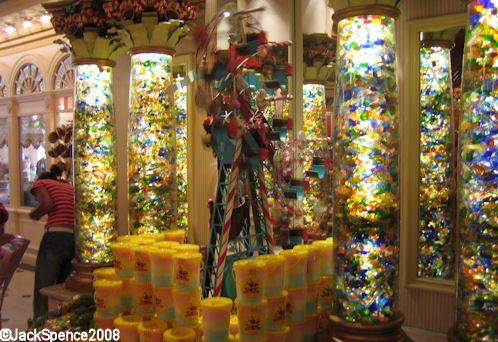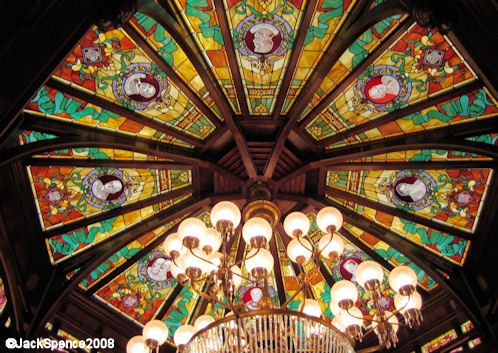 I said in an earlier blog that Disneyland Paris has a charm and intimacy that is missing from the Magic Kingdom in Florida. Much of this can be attributed to the detailed woodwork and gingerbread found on the Main Street buildings and their elaborate interiors. They are far more ornate than at any other park. But this super attention to detail comes at a price – literally a price.
It is very costly to maintain these buildings, something I'm not sure Disney bargained for when they designed this beautiful park. I saw a number of instances where wood was rotting and paint was peeling – nothing outrageous, but noticeable, none the less.
In my next blog I will discuss The Hub and Sleeping Beauty Castle.