Tuesday is Castaway Cay Day — the favorite port of all sailors taking the 3 and 4 night Cruise itineraries.
My morning began early, once again. We had a hot breakfast in the Suite and that was really nice.
Castaway Cay is Disney's private island that is has beautiful white sand, pastel colored umbrellas, and areas for everyone to enjoy. In addition to the Family Beach, there is also a Teen Area and further away, Serenity Bay, the adult only beach.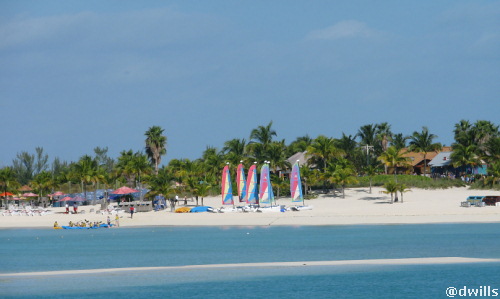 I brought my dear Pink Bear with me on the island.
He wanted to meet Captain Hook, even though I told him Hook is a villan. Well, he learned for himself once Hook tried to "hook" him in front of the post office.
Here are a couple photos Pink Bear checks out his new surroundings: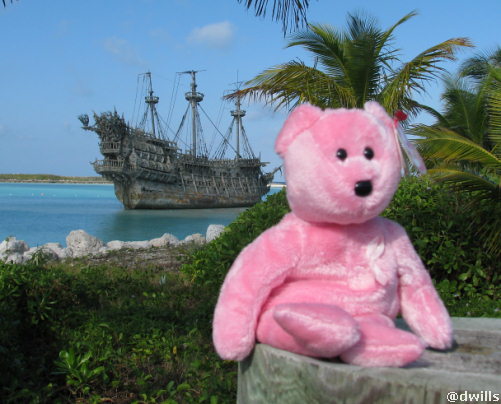 The Para Sailing meet has become another MouseFest annual event. This year, MouseFan Travel chartered a boat and 18 MouseFesters joined Annette Owens a(MouseFanTravel) and myself for some fun in the sky!
Here's the magnet we gave folks who parasailed!
Linda Mac has great photos from our boat.
Linda Lou took some pics as we headed out from the boat dock: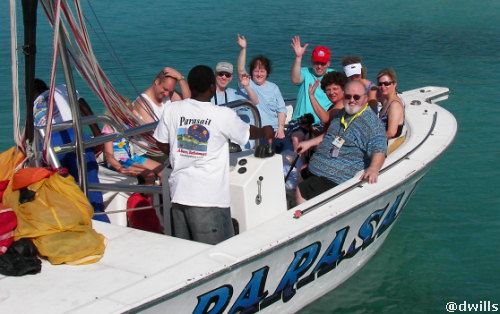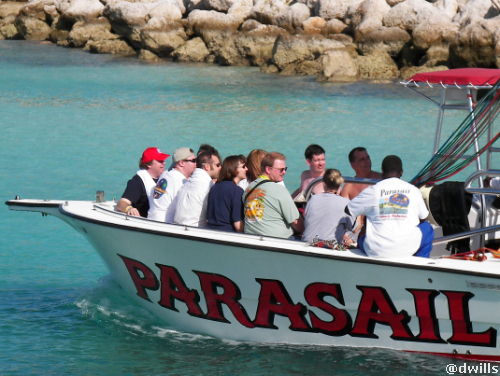 Linda Mac shows Tacey the photo of her eyes closed as she returned to the boat from the air:

And here is photographer LindaMac's parasail adventure: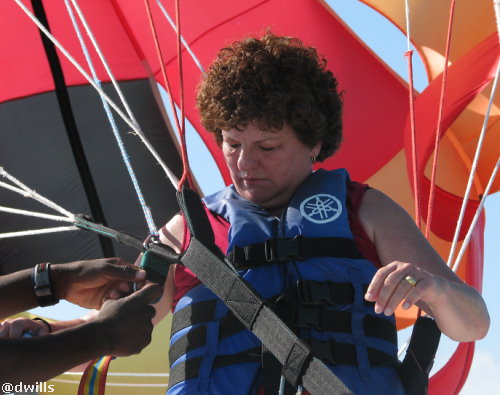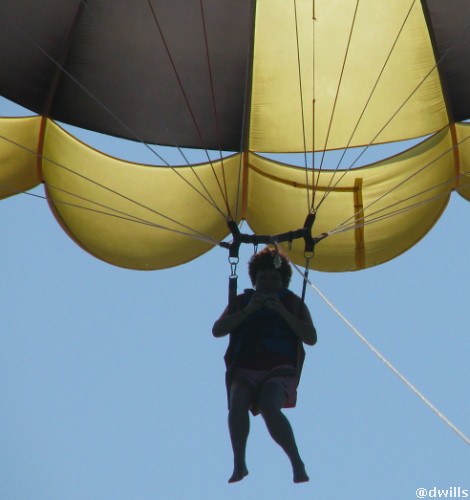 Pink Bear wanted to parasail, but he didn't weigh enough: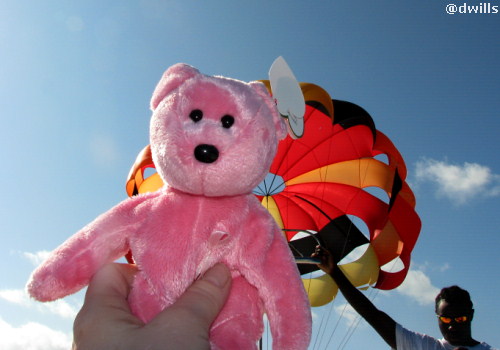 All in all a great time was had by everyone!!!!
Next up in Tuesday – Part 2 is Pirate Night and Cabin Door Winners