Welcome to Disney! You are ready to take on the (Disney) World during your vacation. Well, hold on… we have gathered together five tweaks that can help you enjoy your Disney trip even more!
Remember the Importance of Flex Time
It is tempting and very easy to overschedule yourself and your vacation. Between alerts about your 180-day ADR and 60-day FastPass+ windows opening and tips on maximizing your time and dining plan credits, before you know it you can have yourself on a tighter schedule than when you are at home.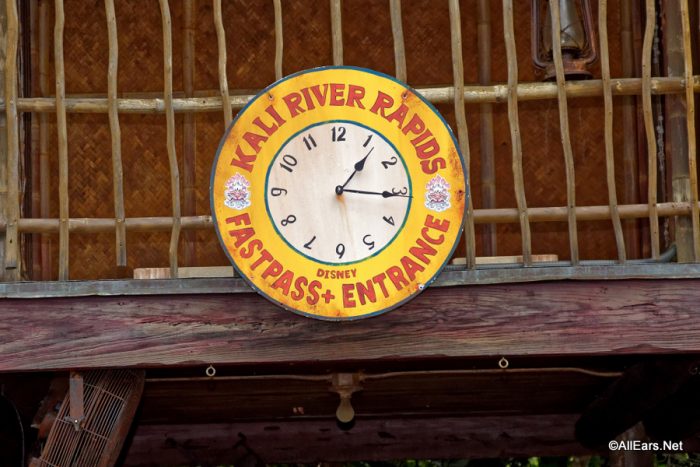 Be sure to build in some flex time — the unexpected can, and usually does happen in Disney. The ride you have a FastPass+ for may be closed during your window, it may rain, you may want to sleep in, you may overindulge and need a night off… the list can go on and on. Remember, you're on vacation, build in some flex time to accommodate rest, the unexpected, and more.
A Pool Day is Invaluable
If you are staying at a Disney resort you should be sure to have some pool time. The pools at Disney are generally all themed, have splash areas for the kids, and give parents a time to relax.  Some of the pools in Disney are amazing — there's the Finding Nemo Big Blue Pool at Art of Animation with music underwater, Stormalong Bay at the Yacht and Beach Clubs with its sand-bottom pool, and most pools include a fun water slide.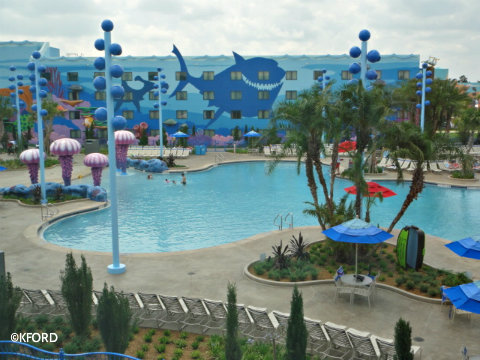 If you are looking for some quiet time, or even to spend some time catching up on emails in the sun, look for the quiet pool at your Disney resort. Most resorts offer a quiet pool without splash areas or slides and give you a more restful day in the sun.
Drink, Drink, Drink
No, we don't mean that kind of drink. We mean stay hydrated with water. Especially if you are visiting Disney on a steamy day. Bring a water bottle from home to refill during the day, buy a bottle at Disney that you can refill, or take advantage of the free water available at quick service locations in all the parks to stay hydrated, healthy, and happy during your trip.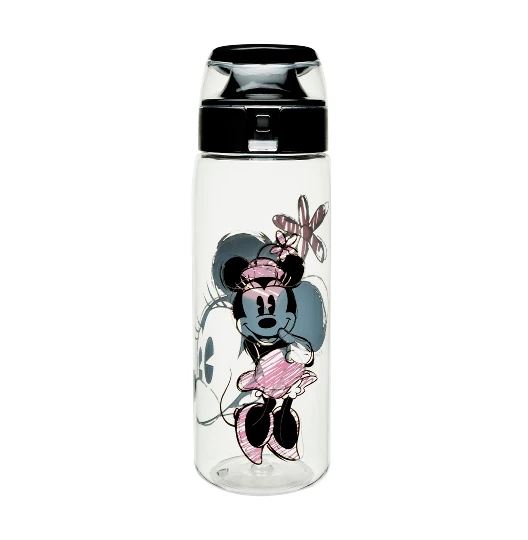 Eat, Eat, Eat
In the rush to get to your favorite or FastPass rides and attractions, or nab that ideal spot for the nighttime show, be sure you don't forget to eat. It's very easy to think because you had a Mickey waffle at breakfast, Mickey Ice Cream Bar at lunch, and followed these with a cookie and aren't hungry that you are doing fine — but be sure to stay nourished (as well as watered — see above) so you have the stamina, strength, and health to make it through the day.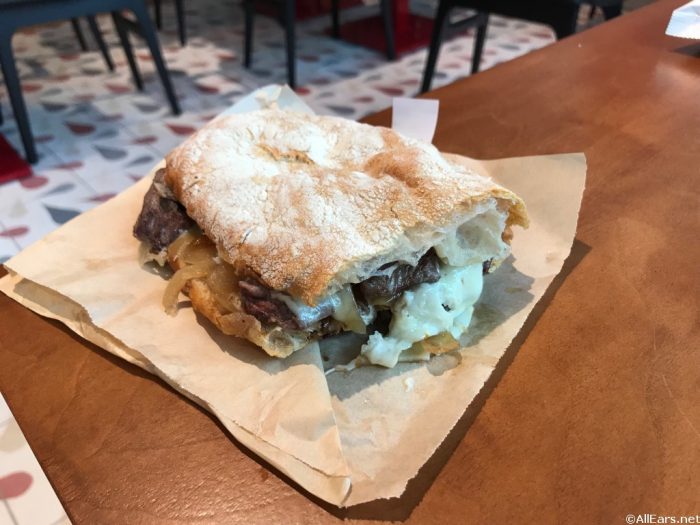 Don't Overpack that Park Bag
We've all done this. We packed "this", "that", "this one in case we need it," "don't forget that," "remember we needed this six years ago when we were in…", and "we should take this because if we have to buy it it will be expensive" in our park bags. Guess what? We didn't use any of it. Sure, we remember that time we had to buy "that" and it was expensive — but it is also heavy — and after five days of lugging it around the parks on our back we might have paid the extra dollar for "that" when we needed it.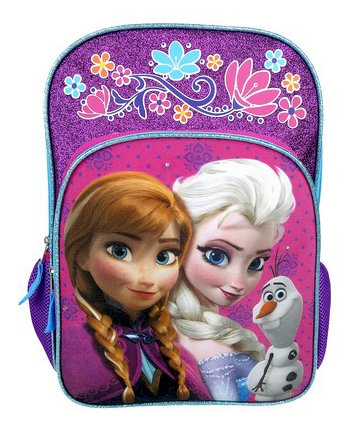 In our adventures in the park we constantly see people suffering with overpacked, heavy, cumbersome bags. Really think about what you are packing in your park bag — is it vital, can you get it in the park if you need it, is it heavy… you get the drill. Be sure you aren't carrying unnecessary items around "just in case."
That's our list — what are small tweaks that you have made to your Disney trips that have turned out for the best? Share your tips with us below!
Be sure to follow @allearsnet on Instagram and Twitter!
Check out our YouTube Channel for reviews, news, information and more!
Click below to subscribe to the AllEars® newsletter so you don't
miss any of the latest Disney news!