Not mine! This was my grandson's first haircut and my daughter was nice enough to wait for me to come down to take him to the Harmony Barber Shop on Main Street, U.S.A. in the Magic Kingdom. Though you may not be aware of where it is located.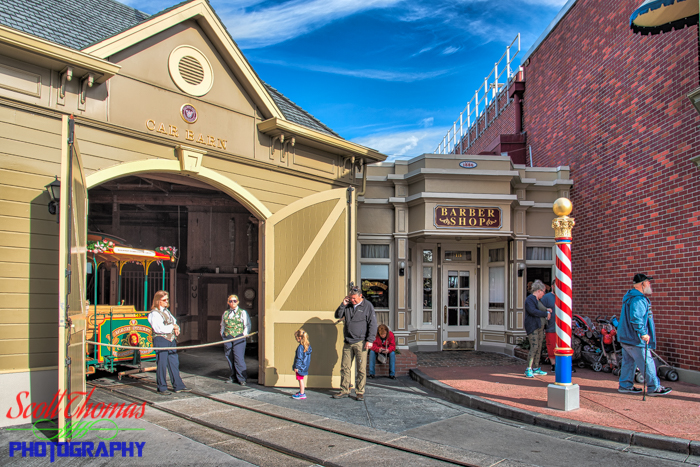 As you walk into the Magic Kingdom, the Harmony Barber Shop is located to the left, next to the Car Barn and across from the Fire Station. Inside there are three barber chairs. It is a small area and reservations are highly recommended, though we walked in early to find there had been a cancellation.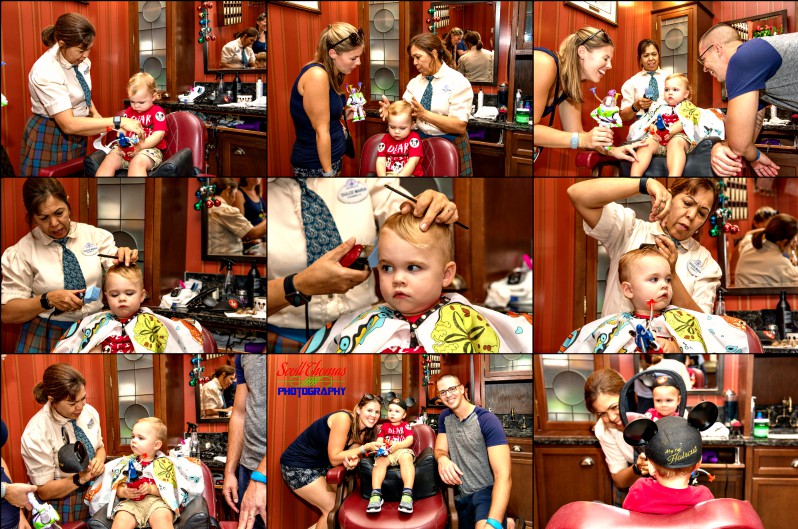 Being a small room, I used a zoom lens which went from a wide angle to short telephoto, a Nikon 24-120mm f/4G VR.  To get good color and exposure, I brought along a Nikon SB-700 Speedlight (aka flash) which I used to bounce off the ceiling. Bouncing it gave a really nice even light source and kept from getting harsh reflections off the mirror in behind the barber as she worked.
To get the commemorative Mickey Ears and a certificate, you pay $25 for the My First Haircut package. For just a haircut, it costs $18 for children under 9 years of age and $19 for Adults as of this writing. Both boys and girls (and, yes, men and women) can get their haircut there.