To all who come to this photo trivia game, Welcome! Along the way, the photos can make us relive memories and see details Walt's Imagineers put into everything we love in Walt Disney World!
Carla C, Jennifer Harmon, and Heather Pedulla are at Walt Disney World! Tell Mickey we said hi! If you bump into each other, don't talk bad about me.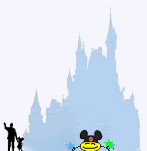 Hi, Patty McCaffrey! When I said, "Anyone who wants to send my husband messages of support and sympathy can reach him through here.", I meant he has to put up with me while I'm on a diet. LOL
Kerri Coggins, my diet sister! I never diet in Disney either. Just face it when I get home. 🙂
Last week's challenge: number #347

And here's the answer: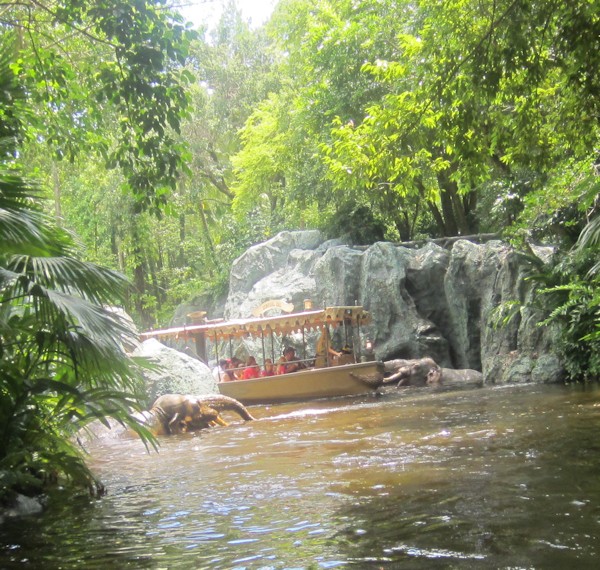 Copyright © Erin Blackwell
It's the Jungle Cruise! The Kertes Family gave a very thorough answer: The Jungle Cruise Magic Kingdom Walt Disney World Reedy Creek Improvement District, Florida, United States of America, Planet Earth, Milky Way Galaxy. Now that is a good "You are here" map.
The dock was backed up and I turned around to see this boat. It was great seeing it like this so I took a couple pictures.
Uh-oh, it looks like a native war party on the left. You folks, please get down on the floor. (Makes whooshing sound into mike) Ah, those are spears by the way.

If you had a good time, my name is Erin and this has been the world famous Jungle Cruise. And if you had a lousy time… well, my name is Becky and this has been Space Mountain.
Jim & Lorie Sonnen was the first to send in the correct answer! Congratulations to Jim & Lorie and to all our winners this week! Eric Berger, Bob Patterson, The Kahle Family, Carol Ney, Linda Ranatza, Jennifer Rowell, Phyllis, Mary Beth Tarbet, Kristi Strembicki, Candice Grimes, Carol Ney, Amanda Zabor, Danah Waters, Ann Marie Holden, Beth Pleban, Tricia Petty, Ellen Sullivan, Ed Elder, Mike Haven, Jen Tremley, Katie B, Kye Layton, Bruce Brandt, Ed Suscreba, Cathy Derecola, Kris Nixon, Vera And Izzy Williams, Kerri Coggins, Mike Mondoux, Kate Nejman, Alain Rufiange, Michele Gonnella, Phil Vickers, Ken Daube, Renessa Troyer, Bad Carroll, Christina Trigiani, Phil Badcock, Danielle Harsley And Agnes Ciotti, Deb Ragno, Dee Dee Kenney, Sands Family, Paula Massarelli, Julie, The Parker Family, Colette Stanton , Michelle Raimist, The Gunnels Family, Rob Hepler, Lynette Michalos, Bill Mckim, Chris, Gretchen, And Katie Barnes, Karen Spreitzer, Megan Krainski, Donna Frank, Kevin Jones, K Beasley, Shari Prater, Betsy Silvestri, Lorine Landon, Nan Amor, Antoinette Leblanc, Kathy Love, Smitty, Linda College, Eric Johnson, Paul Dickson, Rebekah Schultz, Dave Freemyer, Andrew Carrieri, Grumpy's Groupies, Pat Schwier, Mike O'brien, Claire Gregory, Kenny, Tommy Montgomery, Britta Andrews, Heather Sabatino, Arlene Vicek, Michaela O'brien, Jeremy Hardy, Andrea Kruszewski, Jennifer And Elizabeth Geno, Scott Precise, Julie And Kody Rider, Evald Olson, Leach Family, Sarah Strouse, The Long Family, Lindsay Coram, Craig, Mary Ann Lamay, Maureen Handy, Olszak Family, Lucie D, Paul Newman, Melissa Such, Maryann Romagnano, Sarah And Chris, The Kertes Family, The Emich Family, Hobbes And Snorky, Nadine Miltier, Lorraine Penoro, Jen Eacret, Linda Waltz, Maggie Klotz, Ruben O'meara, Eric Enli, Mike Amor, Linda Scrivano, Jim Curley, Jennifer Harmon, Kris Blamphin , Carolyn Como, Patty Newton, Matt Wildey, Tammy, Josh Weiss, Amanda Kenney, Margot Garofalo, Mike Malampy, Tracey Mayfield, Nicole Benoit, Ronald Delorey, Sandie Albrecht, Heidi Goodhue, Mickey Eckert, Bruce Hinterleitner, Diane Parker, Trina Noggle, Linda Lundsten, Jim Finley, Luis Rodriguez, Jen Peterson, Gabriella, Terry And Matthieu, Scott Cerino, Abby Otts, Emily Hudson, Pierre Bernard, Scott Mcbride, Amy Hayes, Vicki Briner, Kelly Sroka, Theresa Rucando, Rob Blundin, Chuck Everson, Duskin Henard, Kyra C., The Foley Family, Terry Fleming, Shirley Lombo, Brian Gallant, Angela Luskie, The Holmes Family, Tammi Price, Michaela Brown, Murr Family, Pam Tees, Michael Haeberle, Linda Iacono, Gail States, Ashley Collins, Karen Adamakis, Lori Rienhardt, Emily Esker, Christina Prignano, Ginger Sneeringer, Janet T Thorn, Les Stewart, Heather Pedulla, Team Bonnie Sue, Ken Savage, Cameron Lange, Tricia Noble, Paul Ignudo, Jr., Julia Marsh, Matt Holley, Robert Wescovich, Chris Bauman, Brenda, Kristan Bertelmann, Erin Hammer, The Hutchinson Family, Chris Horne, Karrie Duffey, Diana Grady, Mary Jo Gallion, Ed Adams, Vicki And Elizabeth Edwards, Carla C, Tim Johansen, Matthew Jadro, Mel Odonnell, Jeremy Reichelt, Vicki Britt, Jim Thompson, Team Hill, Karen Bellamy, George Mundy Jr, Scott Sangston, Hillary Waldroop, Louise Barton, Dave Carriere, Jodi Cook, John Bickers, Sharon Leitgeb , Jo Ann Bailey, Jackie Graebel, Jackie Klafeta, Joseph M. Zafia, Barclay Bakkum, Matt Cofone, Sheila And Kelly Barnes, Tom Swan, Jean Bussell, Annie Snodgrass, Robert P. Flaherty, Jennifer Mercier, Doug Olson Family, David Crook, Christine Dagney, Barbara Granucci, Chris Thacker, Walter N. Clark, Jane Johnson, Cheryl Costello, Ken Rhinehart, Melissa Littman, Melissa Littman, Margie Larmon, Mark Franklin, Patti Mccaffrey, Melissa Kirk, Kate Fischer, Nathan Y, Dan And Elizabeth Johnston, Jeff Blank, Darrell Shortt, and Barbara.
It's time for the monthly drawing! The August winner is Ronald Delorey! Congratulations, we'll be sending you a prize!
__________________________________ _____________________
Challenge #348 Where in the world is this?
We're staying in the parks!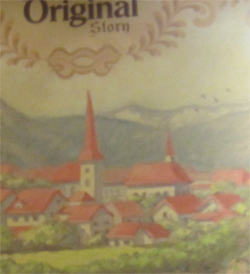 Do you know? Do you have a guess? Please send in your answer, before the end of the day on Thursday, September 11th, by clicking on the blue box below. Please do not post answers using the Feedback Form link at the bottom of this post.
See you next week, Players!


_______________________________________________________________________
Everyone who sends in a correct answer to a Where in the World Challenge this month will be entered in a drawing at the end of the month for some special AllEars® goodies!