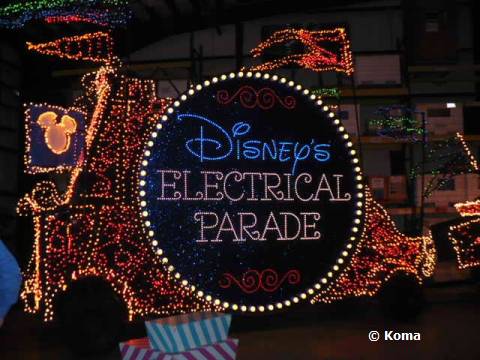 You've probably heard a lot lately about Summer Nightastic! — the big doings coming to Walt Disney World starting this June 6 and running through August 14. (The Official Press Release is on our Disney News Blog.)
The biggest draw is undoubtedly the return of the beloved Main Street Electrical Parade to the Magic Kingdom. Along with this, Disney is also rolling out a new fireworks show for the Magic Kingdom, a music series in Epcot, changes to the Twilight Zone Tower of Terror and a new dance party in Disney's Hollywood Studios.
Disney invited the media to take a "sneak peek" at what it has in store for this summer, and I had the chance to "pull back the curtain" and get some inside glimpses into what Summer Nightastic! will be all about.
The original Main Street Electrical Parade debuted in Disneyland in 1972. A version of the MSEP, which featured lit-up floats and an electronic ditty called "Baroque Hoedown", ran at Walt Disney World for years, until it was replaced by SpectroMagic, also an electrified parade. MSEP came back to Walt Disney World for a two-year stint (1999-2001), but was again replaced by SpectroMagic"¦ until now.
According to Gene Harding, producer for Disney creative entertainment in Florida, the return of MSEP for Summer Nightastic! marks the return of "a classic attraction."
"This parade has so much nostalgia associated with it," he notes. "It really is at the point where it's spanning three generations – people who saw it as a kid in 1977 are now old enough to be bringing not only their own kids, but their grandchildren!"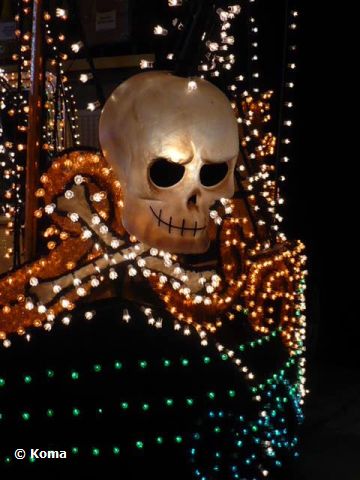 Creative Director Reed Jones, who performed in the parade's Cinderella Unit in 1979, agrees. "It's fantastic and I'm anxious to see the looks on guests' faces when they see this parade again. Bringing it back to Walt Disney World had its challenges, but it really was a labor of love."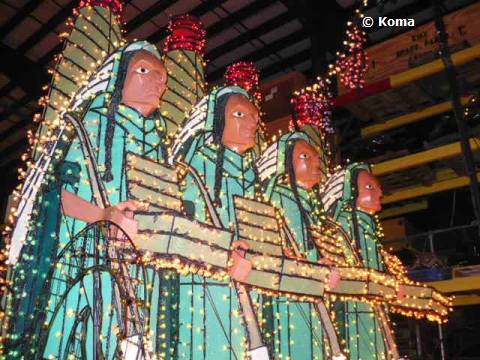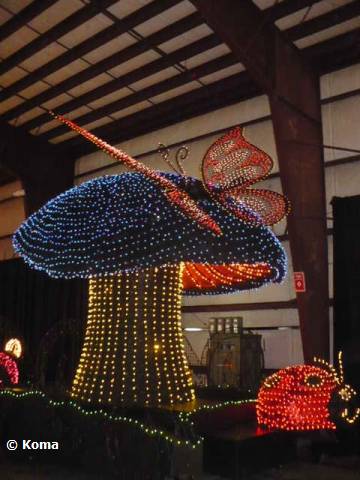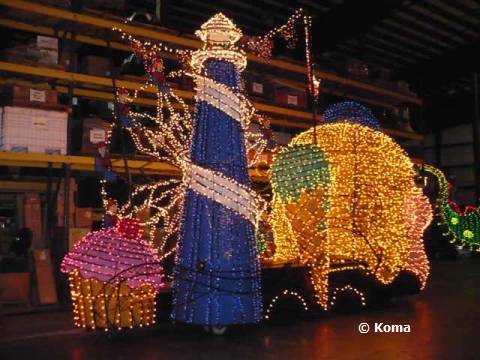 New to the Walt Disney World version of the parade when it makes its comeback on June 6:
–Tinker Bell atop her own float

–a Pinocchio unit
–LED technology on the main MSEP drum float. (Be sure to spot the trail of pixie dust that starts on this float and then travels along the entire parade.)
–Updated music. It's still the same beloved "Baroque Hoedown," but a few things have been added or modified.
Disney also shared some fun, and to me, astounding, facts about the parade:
–It uses approximately 575,000 lights in six colors, plus clear. A lot of these lights are nothing more than ordinary incandescent lights you might use in your own holiday decorations!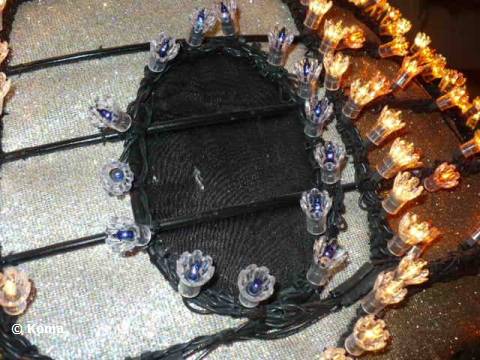 According to Harding, that's one of the things that gives this MSEP its charm. "It's not as perfect as if it were all LED or fiber optics," he claims. "It looks much more natural, which adds to the nostalgic feel."
— The costumes in the parade use more than 11,000 lights. Samantha Goodwin, an entertainment costumer responsible for each garment, including fitting and functionality, say it took two semis with 210 boxes to carry all the costuming pieces from California to Florida.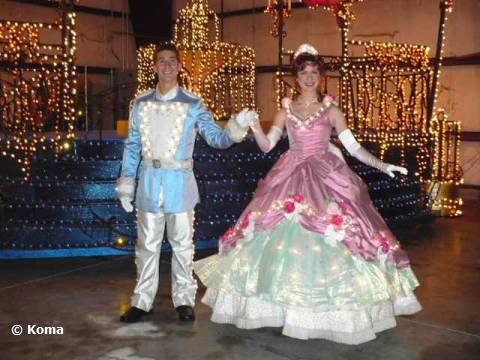 –Approximately FIVE MILES of wire is used throughout all the floats.
In addition to showing us many of the floats illuminated in a warehouse, Disney also gave us the chance to see what it feels like to operate one of the smaller vehicles. In the video below, Gene Harding gives me a brief training, but he assured me that the vehicles drivers are actually trained quite extensively on how to maneuver:
Summer Nightastic! will be more than just the return of the MSEP, though. The Magic Kingdom's night fireworks "Wishes," will be "going on vacation," says show director Chris Oyen, while the park is treated to a new display, the Summer Nightastic! Fireworks Spectacular.
According to Oyen, who says this presentation is based on the fireworks that were shown during the Pirates and Princesses Parties, the Summer Nightastic! show begins with the Fairy Godmother summoning a celebration. She is joined by the fairies from Sleeping Beauty (Flora, Fauna and Merryweather), but soon a "villain will try to participate, but you know how it's going to end."
"Because this fireworks show has a limited run, we're able to do things we can't normally do," Oyen notes. "This will be the first time that regular day guests can see a show like this without the upcharge of something like the Mickey's Not So Scary Halloween Party. We will have fireworks all around the park (perimeter fireworks) and a few other surprises."
In addition to the fireworks show, Oyen has also been working on a Summer Nightastic program for Disney's Hollywood Studios. The Rock 'n' Glow Dance Party will shine the spotlight on the band Mulch, Sweat and Shears, which will perform five nights a week on a special stage in front of the park's Sorcerer's Hat. The dance party will run for about three hours before park closing, and will feature not only live music, but DJs, some Radio Disney personalities, Disney characters, and even some pyrotechnic effects. "It will be VERY rock and roll," Oyen asserts.
The Twilight Zone Tower of Terror will be trotting out a new ride profile for Summer Nightastic! as well. Jason Roberts, show producer, was reluctant too share too many details, but would only tease that the changes on the attraction will be "noticeably different" to anyone who has ridden it before.
"We really pushed to come up with something different," he explains. "We'll bring the guest into the story more than ever before. I think we have come up with the most version of the Tower of Terror to date."
Epcot's evening have not been neglected, as it will be host nightly to the Sounds Like Summer concert series on the America Gardens Theatre stage. More than just "tribute" bands, the performers appearing during this concert series will bring the essence of the music and artists to life.
"It will be like you're playing your old LPs," says Alan Bruun, associate creative director for new projects and special events. "We've required these bands to be authenticated by the artists whose work they are performing. So you won't just be hearing a band that covers the music of the Rolling Stones, but you will be hearing the music as the Rolling Stones performed it, as approved by the Rolling Stones themselves."
The line-up for the Sounds Like Summer series can be found on the AllEars.Net Events page here.
Summer Nightastic! will run from June 6 through August 14, and according to the Imagineers I spoke to, everything reverts to its original status at that time. In other words, Wishes and SpectroMagic return, and the Tower of Terror goes back to the ride profile it has today – so if you want to experience any of these special changes, you better pack your bags and get to Walt Disney World sometime in the next eight weeks!