Walt Disney World has replaced the rental strollers in all of their parks. The new, updated strollers have a tan plastic shell, with tan mess sides and back (to let air in and keep the children cool) and a blue cover that provides shade and protection from rain. There are two bottle holders and a large pouch for storage on the strollers. The wheels are angled and appear to be very easy to push and maneuver through the crowds.
The guests that I spoke with were very pleased with the new strollers and thought they were a nice improvement over the previous ones.
Here are some pictures of the single strollers: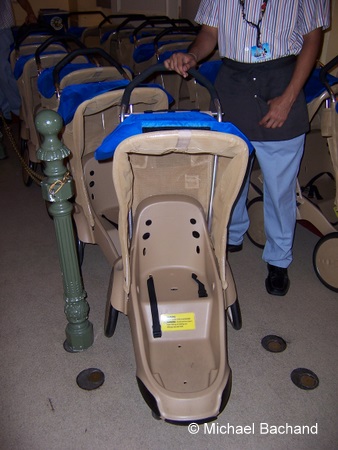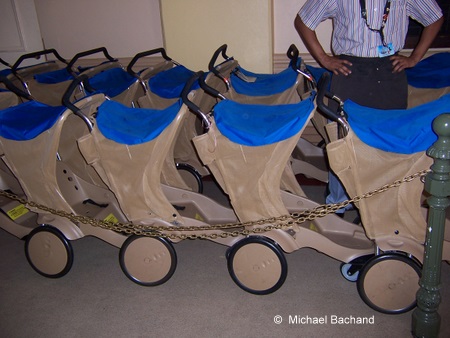 This is what the "double" stroller looks like: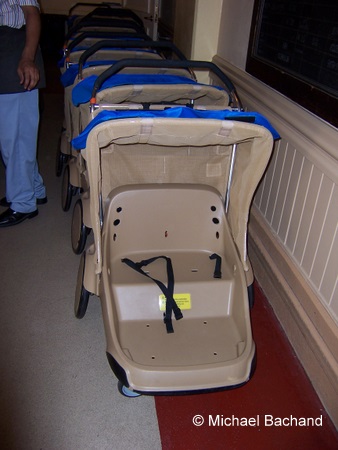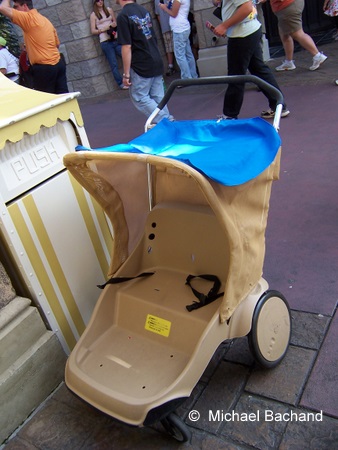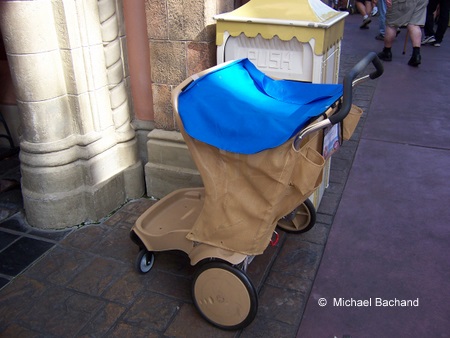 It will cost you $15.00 per day to rent a "single" stroller and $31.00 per day to rent a "double" stroller. If you're going to need a stroller for more than one day you can rent them at the "multi-day" rate of $13.00 per day for a "single" and $27.00 per day for a "double".
If you're park hopping you will not be allowed to take the strollers from one park to another. However, the price you pay entitles you to a stroller (at no additional cost) that day in any of the parks you visit.
Check out our Stroller Fact Sheet!
Well, that's all for now. As my good friend says "see ya real soon"…DizneyMike