The People's Purple Wall: Social Media in the Parks and Resorts
by
Glenn Butler
AllEars® Guest Columnist
Feature Article
This article appeared in the April 9, 2019 Issue #1020 of ALL EARS® (ISSN: 1533-0753)
Editor's Note: This story/information was accurate when it was published. Please be sure to confirm all current rates, information and other details before planning your trip.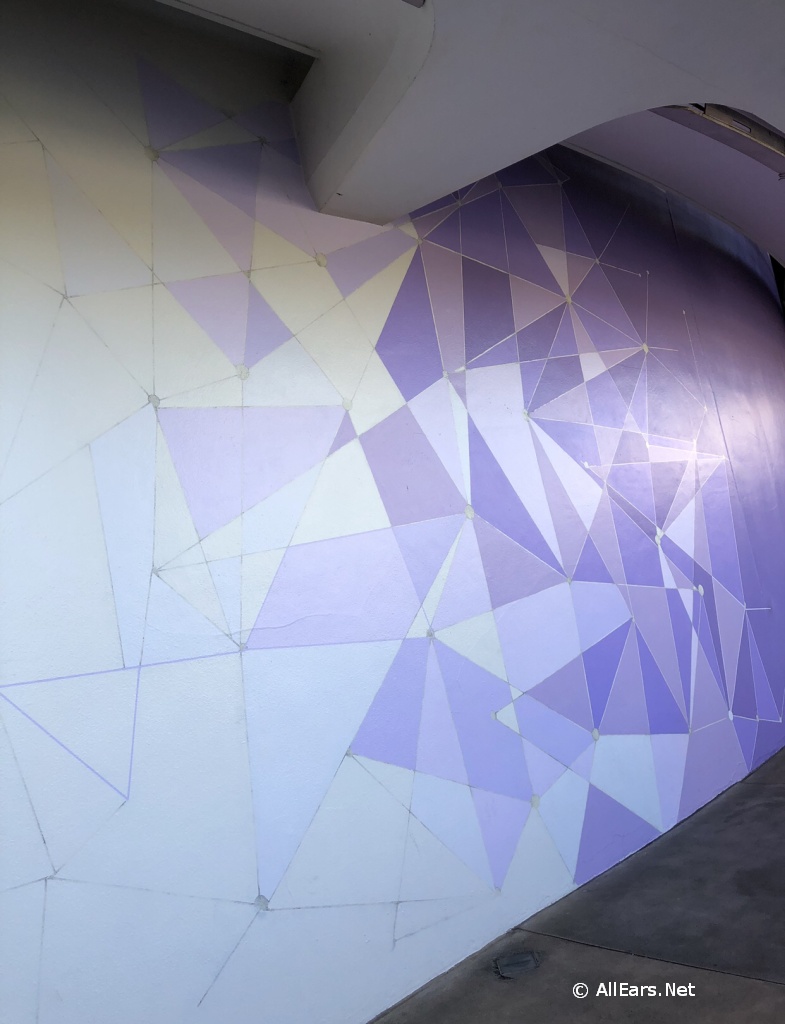 The classic Disney Parks and Resorts experience is known for being an escape from our day to day reality. There we sail to the Caribbean and come face to face with pirates. We might board a runaway mine train to embark on the wilderness's wildest ride, or hop in a honey pot and greet our friends from the 100 Acre Woods.
Since July 17, 1955, the Disney guest experience has also been comprised of golden rules, and those certain golden rules have (mostly) remained to this day. But throughout Disneyland, Walt Disney World, and the international parks alike, attractions have come and gone. Parades, special events, and even the castle park staple, the nightly fireworks, have changed over the years. Each park has evolved into what it is today.
Through all of this, one thing has stood the test of time – the focus, which is making guests' experience a positive one.
And if a guest is not having that positive experience, Disney has always wanted to know exactly why. Walt engrained this in the company policy from day one.
Guest feedback is a huge part of Disney's, and any sensible company's, marketing strategies. You want to figure out what guests want, or what makes them happy? Go straight to the source.
So what in today's world is Disney's most useful tool to find these answers? You guessed it: those Instagram photos of people donning mouse ears, posing with that purple wall behind them.
Good backgrounds are what define the Disney parks experience people are looking for in 2019. Make sense?
OK, so not all park guests are interested in trendy Tomorrowland photos. A visit to the Magic Kingdom is much more than fun pictures, even in the age of apps and social media. But Disney sure is interested in what's trending, and not only because Disney's parks are gaining free publicity from these photos. The search for guest feedback is evolving just as much as the parks.
Guests today don't leave the room without their cell phones, which often contain social media apps that are being used throughout the guest's vacation. Disney recognized this long ago, and in fact, our phones are increasingly becoming more and more of a necessity during our trips with the My Disney Experience app. That, and the fact that our phones tend to double as cameras.
They've also noticed that we're planning the itinerary with one app, and then sharing memories of the trip with another.
Both Disneyland Park and the Magic Kingdom have consistently been on the top 10 list of the most "instagrammed" places in the world, with Disneyland being number one. This is definitely some positive guest feedback!
Our friends see these photos and fun things we experienced at Walt Disney World or Disneyland. Then through the power of the internet, that one cool thing we experienced becomes a trending topic. Just like how social media influences trends amongst people in the everyday world, it's influenced trends in the Disney parks without a doubt.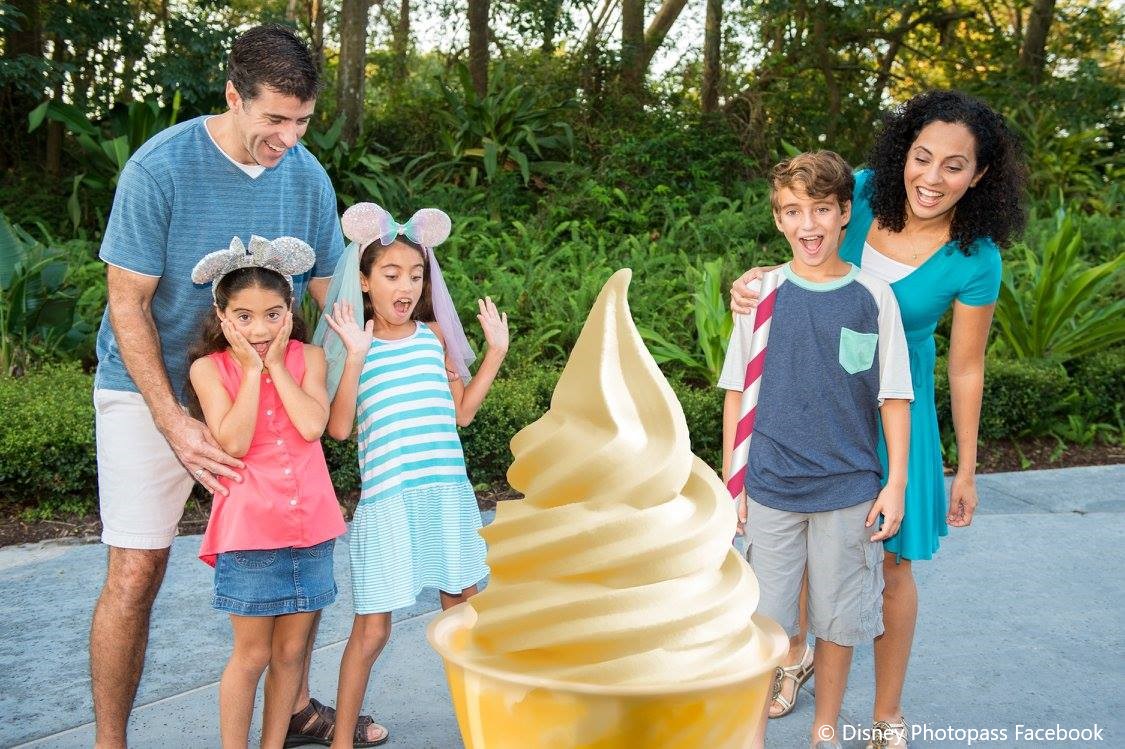 Fact: Disney fans love talking about their favorite park routines, taking pictures of new merchandise, showing that they got the latest Mickey cupcake, and sharing photos of them enjoying a Dole Whip.
The real question is, are social media trends influencing changes in the parks and our experience in them as well?
Well, let's take a look. In the last year or so alone we have seen Disney start to take notes from outside businesses that have achieved online success, and that's why we've seen Etsy-like items pop up in the shops. Things like the rose gold merchandise that's flying off shelves, Disney parks spirit jerseys of all colors and styles, and those favorite park snacks like churros and mickey pretzels with cute phrases turning up on clothing come to mind.
Then there's Tomorrowland's purple wall, which gained such an organic following on Instagram for being an interesting and eye-catching backdrop that Disney decided to "enhance" it with a newly designed section. Of course in classic Disney fashion, plenty of purple wall merchandise came with the upgrade.
What do all of these highly marketable social media trends have in common? Their success on those social media platforms influenced the Walt Disney Company to act, not just on selling more, but on creating enhancements and changing the guest experience in some way.
The demand for the rose gold merchandise led to Disney putting it on nearly everything imaginable to guest's delight. The continued popularity of Disney spirit jerseys has increased the number of styles available. We've seen plenty of differently flavored churros introduced, giving guests options on what color they'd like their favorite fried-dough pastry. Not to mention, Magic Kingdom guests now have new shades of purple to look at (yes, I'm talking about that wall again).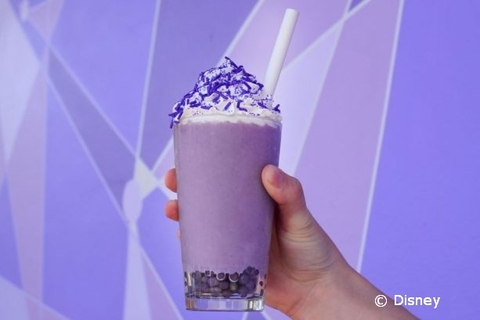 Guests talked… tweeted, re-grammed, shared, and liked. Disney listened, and to use Walt's phrase, "plussed" the parks using those trends. Not all of it may have been received positively by everyone, but the company was seeking to enhance the experience. And they seem to be continuing to make the parks social media-friendly. What does that mean?
Guests' demand to be amazed by their themed physical environments has been a large topic of discussion within the theme park industry and fanbase in the past few years. What Disney started all those years ago — fully immersing guests in lands and attractions like the tropical setting of Adventureland and the old, spooky halls of the Haunted Mansion – has been duplicated by others. Some consider the Mouse House to have been outdone now that the Wizarding World of Harry Potter is down the street. Just search #universalstudios and see how many of the posts include discussion and photos about the Hogsmeade or Diagon Alley lands. Disney saw the social popularity of a land based around an immensely popular franchise, and acted. Now we get to experience Pandora – the World of Avatar at Animal Kingdom, and will soon be able to walk right into the world of Star Wars like never before once Galaxy's Edge opens this year.
Can you imagine the amount of pictures that will be taken when everyone gets to stand in front of a life-size Millennium Falcon for the first time ever? Disney will want everything to look perfect and unbelievably real as they did with Pandora. People asked for it, and people will be posting about it!
For some people the best part of the parks is not the attractions. It's the food. The parks' theming allows for food from all over the world to be enjoyed. Fine dining and exotic new dishes are what some Disney guests look forward to at the annual Food and Wine Festivals at Disney California Adventure and Epcot. Of course, some just enjoy the classic theme park fare like pretzels, popcorn, churros, hot dogs and more.
What's something that's posted about on social media every single day? Food!
Being social media-friendly means making the food pretty too, and Disney has excelled at this especially in recent times. From table service to quick service, boring looking dining is the opposite of what is found in the parks. Character cupcakes, themed ice cream, treats with mouse ears, and even limited-release popcorn buckets. Bloggers, vloggers, and regular park guests can regularly be seen stopping to grab a quick bite, and shot, of the latest in Disney cuisine. Disney has to be fashionable and add their brand to their dining. If the food and beverages were boring it wouldn't be contemporary, and wouldn't spark conversation.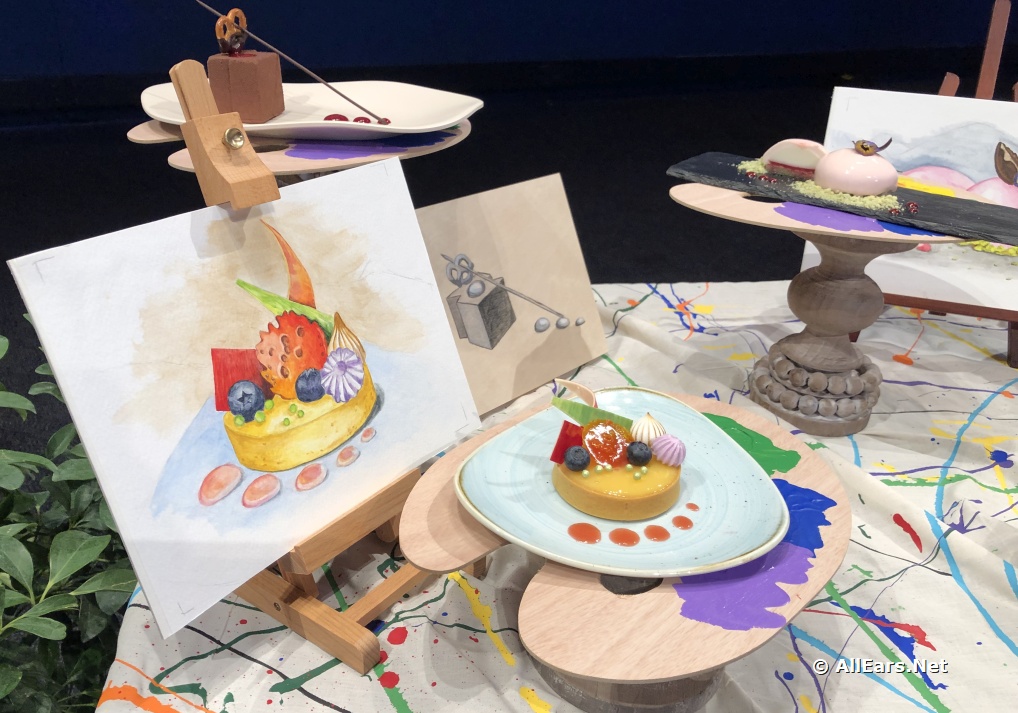 Epcot's Festival of the Arts is quickly becoming a favorite for its unique activities and offerings, but also because it adds so much beauty to the park. Between the amazing artwork, displays and workshops are food kiosks similar to those seen at the Food & Wine Festival. The emphasis here is that food can be art, and it is treated as such. It is definitely an "Insta" worthy event.
What about when things go wrong during your trip? Have social networks added any positives?
Social media is a very efficient communication tool for guests to articulate what they like, but also what they don't like. In 2019, it is becoming more and more common for a customer to take to Twitter to voice not just happiness, but also displeasure with a company's product.
Stop by City Hall (Guest Services) at the end of your night to explain your bad experience and hope it gets your issue resolved? Or tweet @WaltDisneyWorld so they can contact you on your schedule? It's a faster alternative than waiting in a physical line or for a reply through email.
If you want to see something change in the parks, maybe choosing the latter is a stronger attention-getter. For a few years now, Walt Disney World Guest Services cast members have even been suggesting using Twitter as a way for you to leave a comment about your positive interaction with a cast member (#castcompliment). Disney certainly understands the large role social media plays in society today and is actively paying greater attention to this way of feedback. Good or bad, social media really is a way for the average guest to cast their vote on Disney's product.
Will we see the day where so many Disney fans voice their opinion via captions and hashtags on the WEDway Peoplemover needing to make its return to Disneyland that the company sees the value and finally decides to make it happen? Maybe social media really can have that much of an influence, or maybe that's just dreaming too hard.
The company has always been ahead of the curve throughout its history, and adapted to new public interests. We've seen the parks adapt in some ways to suit Disney's "followers", but tomorrow's trends will continue to evolve the parks and resorts, maybe in larger ways. It'd be fantastic to see new and cutting edge technology be added to attractions due to popularity with guests. We've seen Disney create filters for Snapchat and add fun digital photo ops. The company should continue to plus the experience like this in even bigger ways, as Walt would have liked it.
It seems that so far Disney fans definitely affect the parks and their future experiences in them through this still relatively new form of media, but in limited ways. But it makes you wonder, how much more impact can Disney fans have? They've started with small influences, but feedback can certainly lead to big changes.
After all, it all started with a mouse.
============
RELATED LINKS
============
Do You NEED The My Disney Experience App to Survive Disney World?
Get the 411 on This Disney App Before Galaxy's Edge Opens
Instagram Captions for EVERY Shot on Your Disney World Vacation
5 Great Magic Kingdom Spots for Your Next Instagram Shots
Walls of the World: Disney's Instagrammable Walls
= = = = = = = = = = = = =
ABOUT THE AUTHOR
= = = = = = = = = = = = =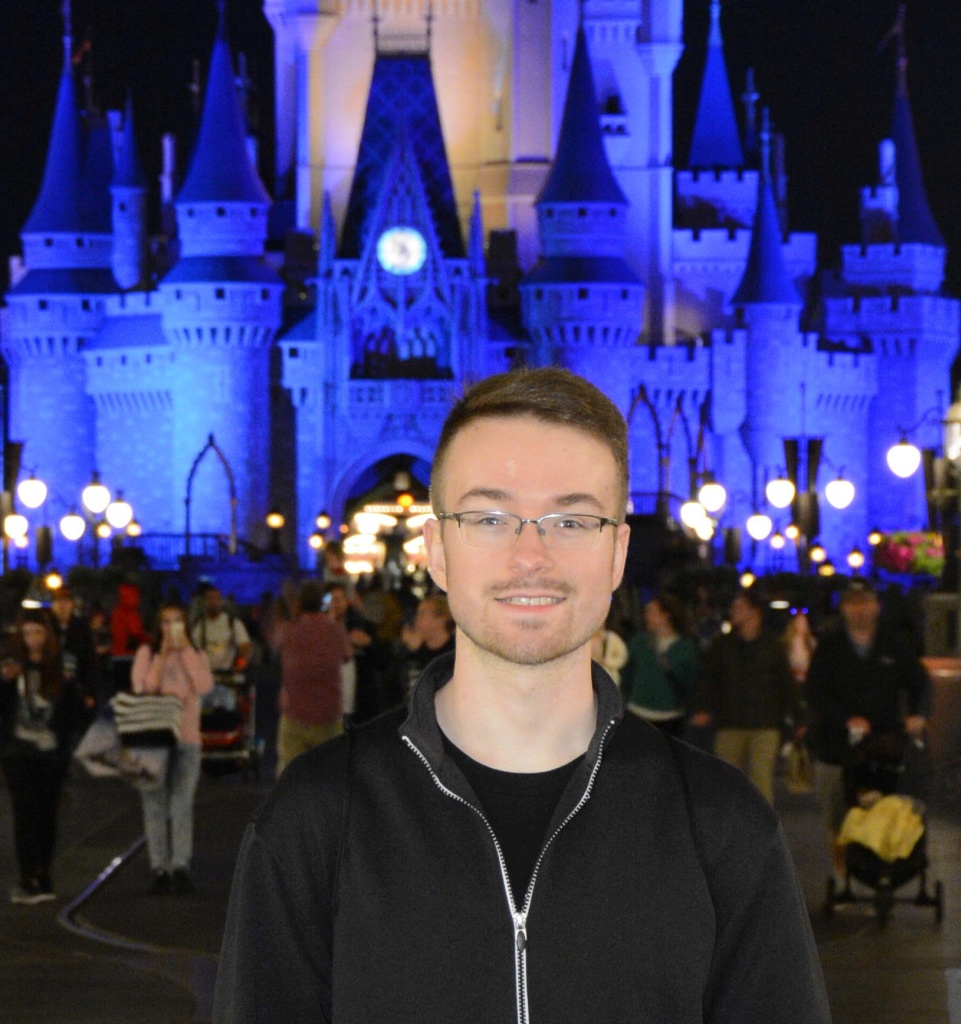 Glen Butler first visited Walt Disney World when he was 2 years old, and has been a Disney fan ever since. He currently lives in Virginia, where he graduated from Old Dominion University and works in marketing.