Festival of Holidays Disney California Adventure
2019 Dates: November 8, 2019 to January 6, 2020
The Festival of Holidays celebrates holiday traditions around the world with food, beverages, and entertainment.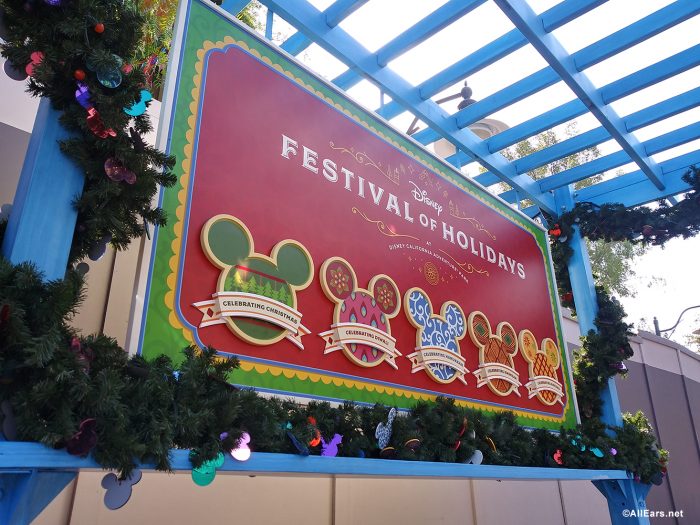 Festive Food Marketplaces
Eight marketplaces offer holiday fare with some twists in flavors and presentation. Special food offerings are also available at Paradise Garden Grill and Sonoma Terrace. Marketplaces are set up around the park, featuring international food and beverages inspired by traditional holiday foods around the world.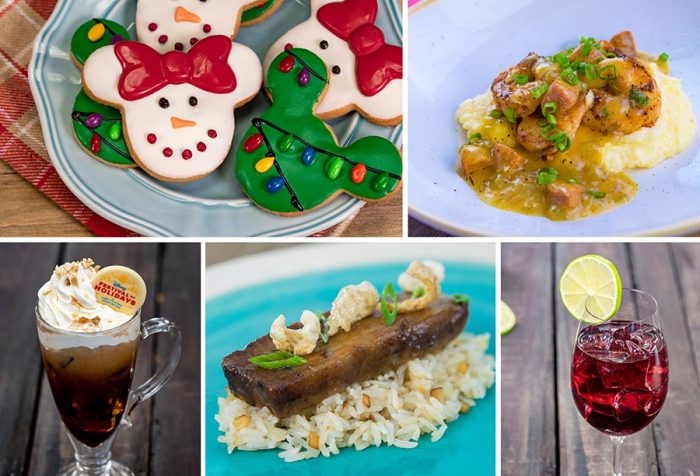 The Marketplaces are open daily. They are located along the parade corridor between Carthay Circle and the Golden Zephyr.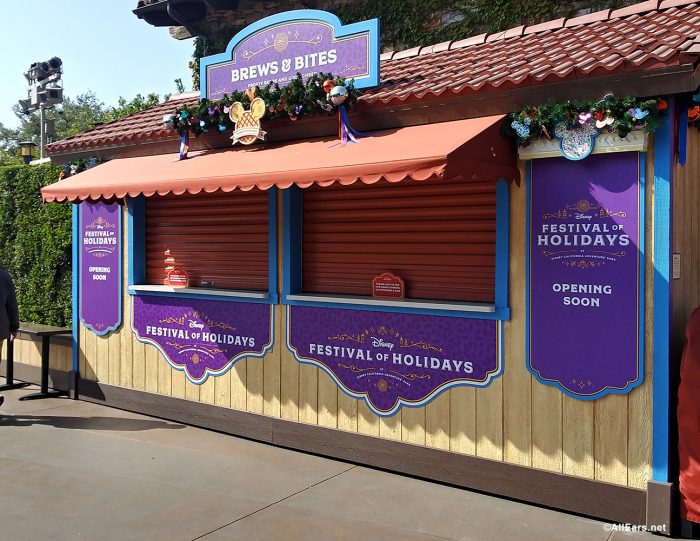 Festival of Holidays Entertainment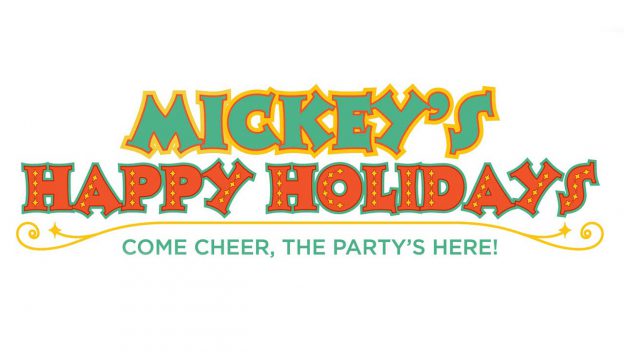 This year, there will be an all-new character celebration, Mickey's Happy Holidays. Twice daily, a  celebration featuring Disney and Pixar characters will enter the park to a mix of high-energy music. You will be invited to dance along with Mickey Mouse and pals to the rhythms of the Holiday Toy Drummers. Look for them at the Paradise Gardens Park Obelisk and Carthay Circle.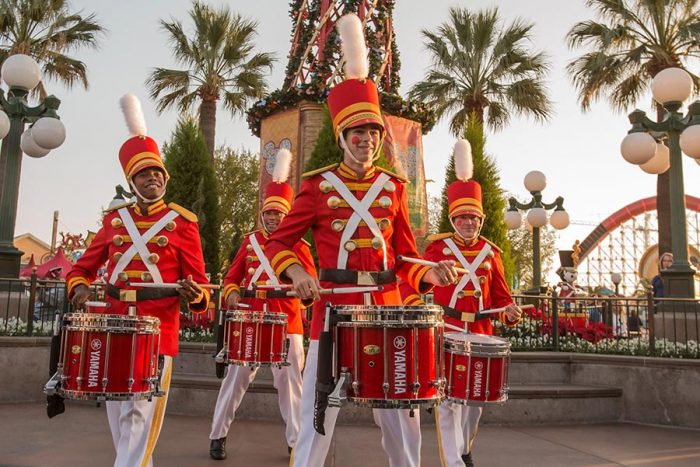 Festival entertainment takes place in multiple locations throughout the park, including the Pacific Wharf, Paradise Gardens Park, Paradise Garden Bandstand and the parade corridor.
Featured entertainers include:
NEW in 2019! The Suffragettes – this exciting festival cover band rocks the holidays on select nights, with chart-topping hits from some of your favorite musical artists
Blue13 Dance Company – presents a spirited tribute to Diwali through traditional Indian folk dances and Bollywood
Mostly Kosher – brings the spirit of Hanukkah in a concert that combines Klezmer, Jazz and Rock & Roll
The Sound – a cappella group performing classic holiday songs celebrating Kwanzaa and Christmas
Mariachi Divas – these Disney California Adventure favorites bring the joy of Navidad to the party
Phat Cat Swinger – the West Coast's "Little-Big Band," will showcase their swinging selection of irresistible holiday music, presented with a fresh new twist
Festival of Holidays Activities
Craft-making stations celebrate holidays such as Diwali, Hanukkah, Kwanzaa, Christmas, and Three Kings Day.
Santa's Holiday Visit takes place in the Ahwahnee Circle in the Redwood Creek Challenge Trail.