That's right — a new Frozen land could be coming to Disneyland!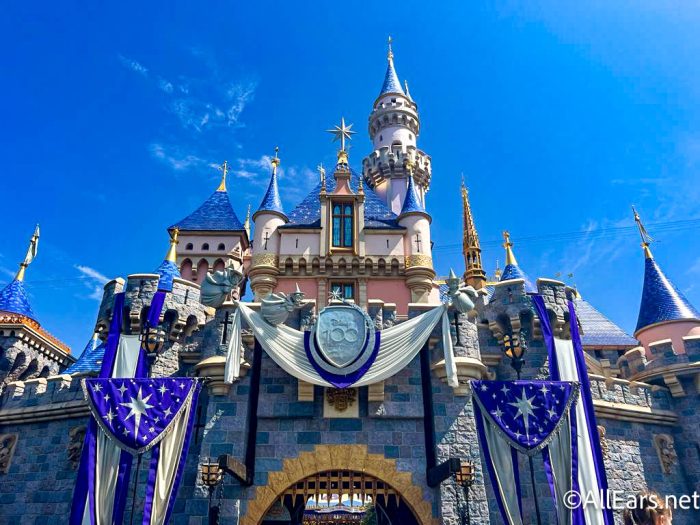 Disney recently announced that the company would spend $60 billion over the next 10 years on expansions within the Disney Parks, Experiences, and Products (DPEP) division, which is double what they spent over the past 10 years. With 1000 acres available for future developments from Disney, the possibilities are endless, but now we have a clue on what to expect.
You've probably heard the news by now — Disney has teased replacements like Indiana Jones and Encanto for DinoLand USA in Disney's Animal Kingdom and Magic Kingdom is eventually getting an expansion. Now, Disney Chairman Josh D'Amaro has teased another project…this time over at Disneyland Resort!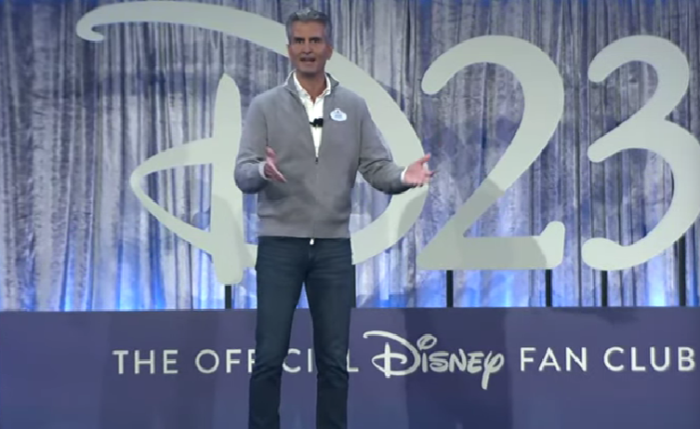 D'Amaro commented alongside the $60 billion expansion announcement and had something to say about a potential new land at Disneyland. He said, "We have a wealth of untapped stories to bring to life across our business." Then he continued with, "Frozen, one of the most successful and popular animated franchises of all time, could have a presence at the Disneyland Resort."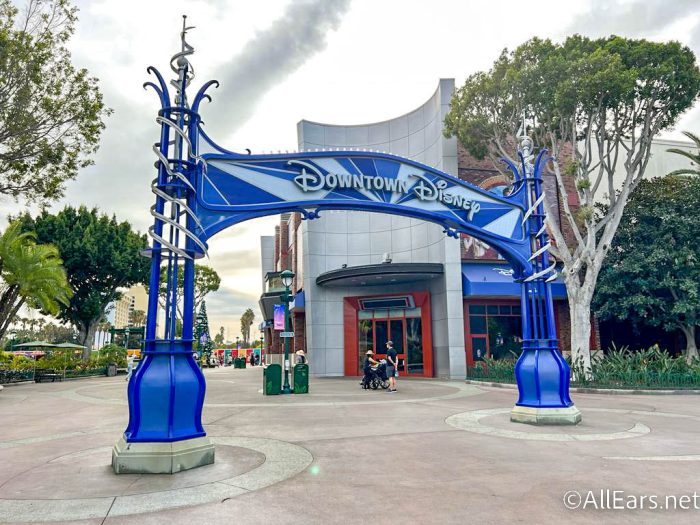 Additionally, D'Amaro said, "Wakanda has yet to be brought to life. The world of Coco is just waiting to be explored. There's a lot of storytelling opportunity." So it looks like Black Panther and Coco are other possible ideas for lands that Disney is discussing as part of this major expansion.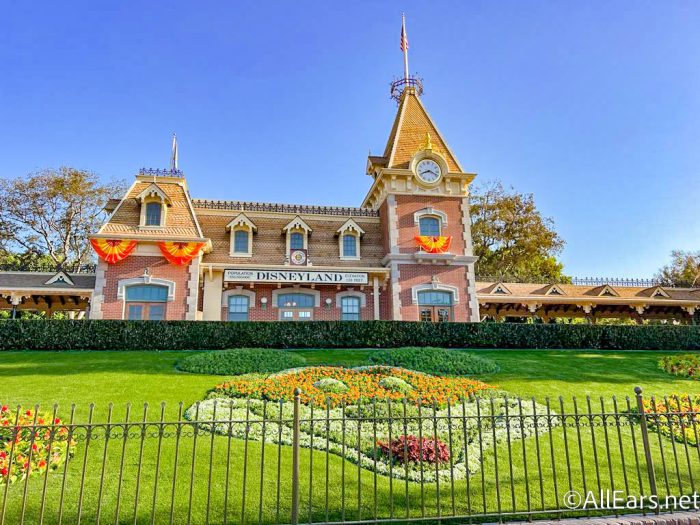 Currently, there are quite a few Frozen attractions at Disney World including the For the First Time in Forever: A Frozen Sing-Along Celebration in Hollywood Studios, Frozen Ever After, and an Anna and Elsa meet and greet location in EPCOT. Disneyland does not have any Frozen attractions, but maybe that was for a reason — to have a full land dedicated to the movie.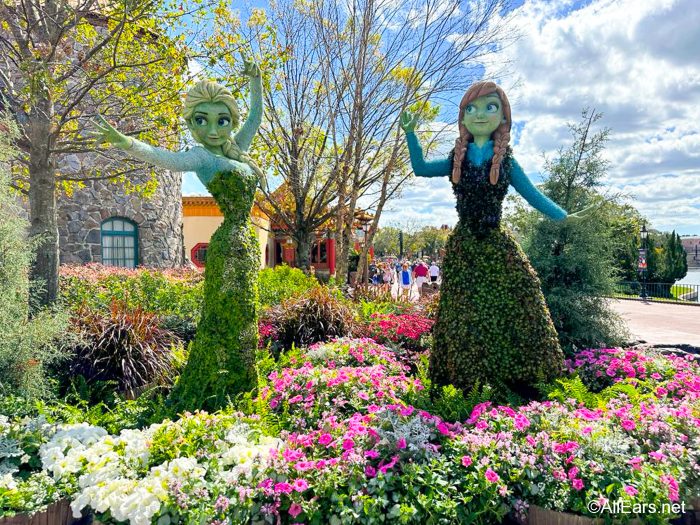 What could a Frozen land at Disneyland look like? Well, luckily two international parks are opening lands based on the beloved film soon and we've been keeping up with all of the details.
Opening on November 20th, 2023, World of Frozen at Hong Kong Disneyland will let people walk through Arendelle and see Elsa's ice palace.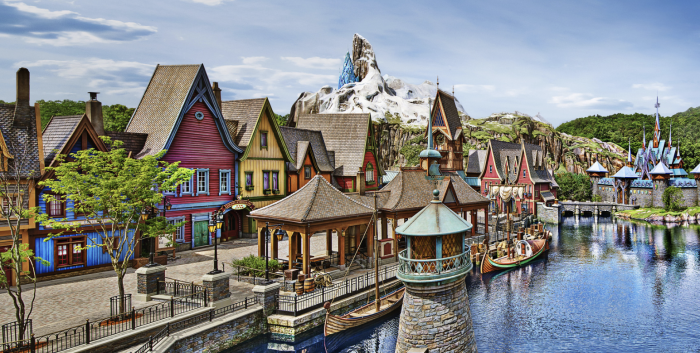 We also got a look at the brand-new roller coaster called Wandering Oaken's Sliding Sleighs. It kind of reminds us of Seven Dwarfs Mine Train in Magic Kingdom, just themed to Oaken's shop and sauna from the movie!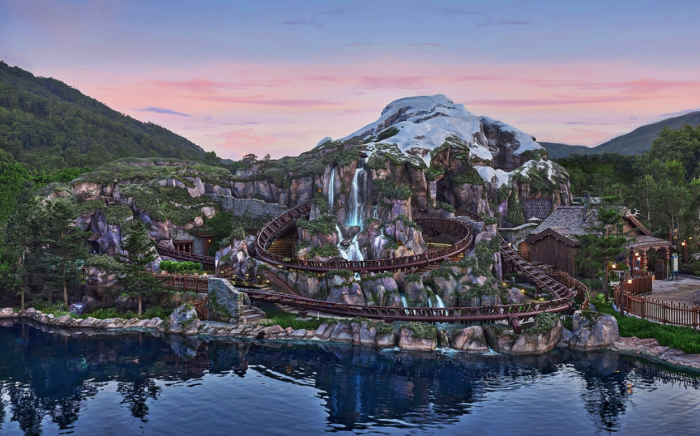 The land will also feature new food options and so much more.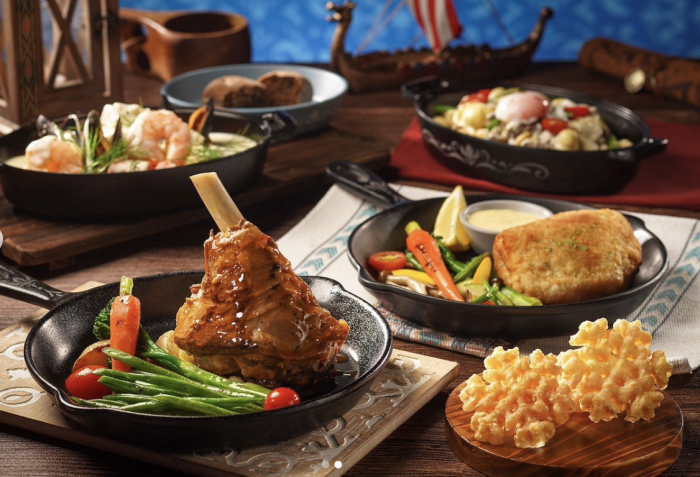 Over at Tokyo DisneySea, a Frozen-themed area is in the works as part of the expansion called Fantasy Springs with Tangled and Peter Pan lands coming as well. You'll be able to step into the movie and eat at the Royal Banquet of Arendelle or Oaken's OK Foods. Here is a look at the concept art for the land.
Remember, this Frozen land has NOT been confirmed for Disneyland, but it looks like Disney may be considering it. We'll continue to bring you updates on the latest Disney news and happenings, so stay tuned to AllEars!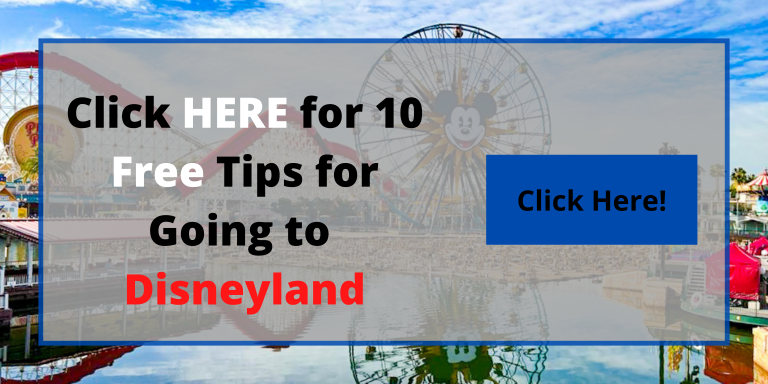 What do you think? Do you want a Frozen land to come to Disneyland? Let us know in the comments!