There's a new trading card game that's about to take over the world.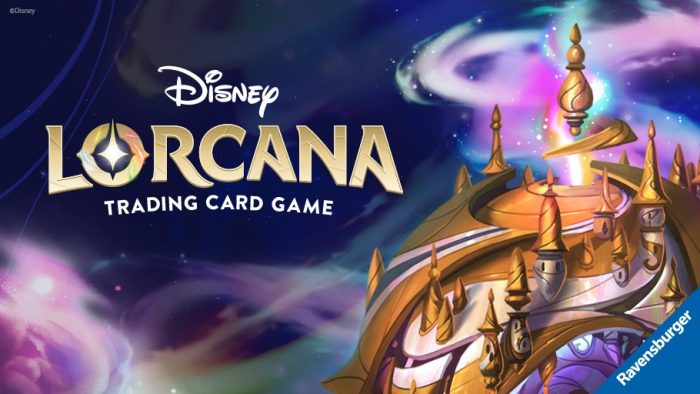 That card game is Disney Lorcana, and it seems like there is already a LOT of interest in the game. But where can you get Lorcana online? Well, you're in luck because the game JUST released on shopDisney!
DISCLOSURE: This post may contain affiliate links, which means when you click a link and make a purchase, we receive a commission.
So what's this game about? Well, it's a card game where you can wield magic inks and the power of something called Lorcana by assembling a team of Disney characters. To play, you'll need a deck of 60 cards, but don't worry — you can get a Disney Lorcana Starter Deck.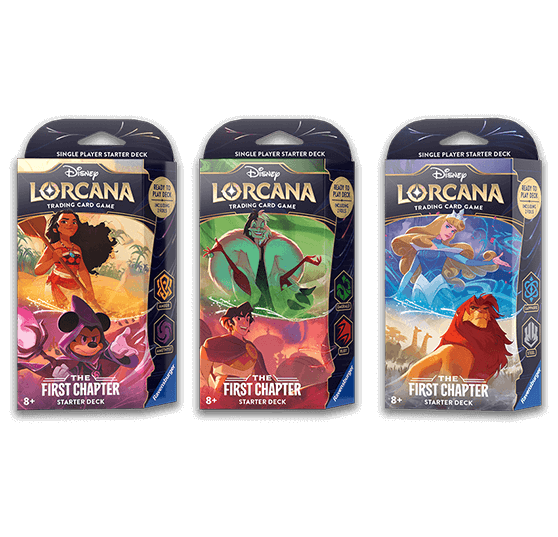 The starter deck includes two foil cards, 11 game tokens, a rulebook, and a booster pack with 12 randomized cards.
You can also get Booster Decks to expand your card collection and help you build and customize your deck any way you like with characters and abilities beyond those found in starter decks.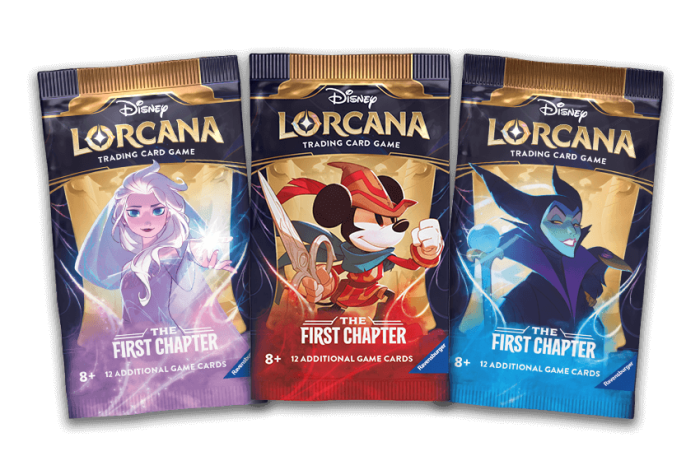 Each booster contains 12 randomized cards, including 6 common cards, 3 uncommon cards, 2 rare, or super rare, or legendary cards, and one foil card.
You can jump in head first with a Gift Set, which includes two collectible oversized foil cards and two playable foil game cards, as well as game tokens and four booster cards.
The gift set for the First Chapter features Mulan, Imperial Soldier, and Hades, King of Olympus.
Portable card Portfolios are also available — these hold 64 standard cards as well as 8 oversized cards.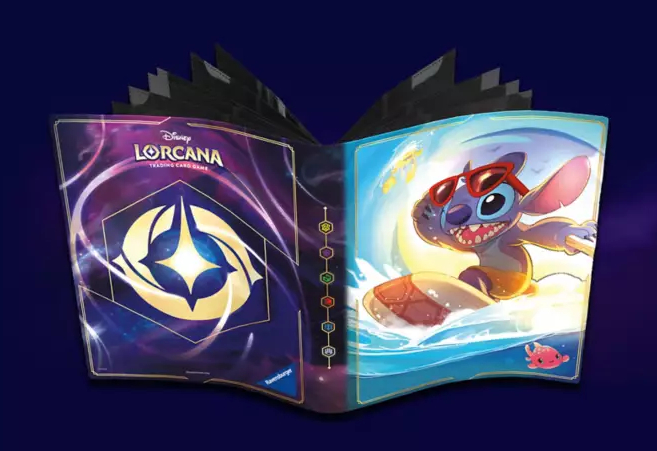 The First Chapter Portfolio features Stitch and the Queen.
So if you're ready to jump on the Disney Lorcana train, you can get everything you need online right now. However, we expect this game to be VERY popular, so make sure you get those decks ASAP.
We'll let you know about any other Disney merchandise we spot online, so be sure to check back with AllEars again soon.