DISCLOSURE: This post may contain affiliate links, which means when you click a link and make a purchase, we receive a commission.
If you're heading into a Disney park soon, you may be tempted to dress like your favorite Disney character.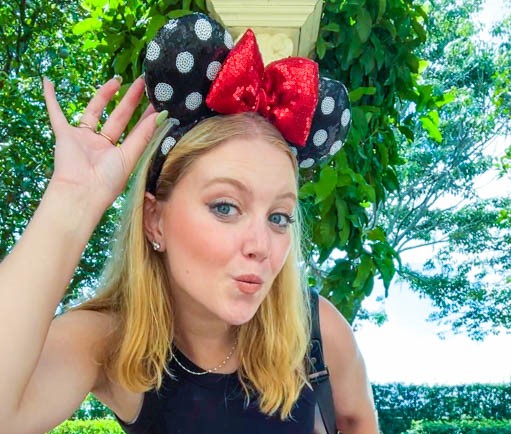 Keep in mind that per Disney rules, you can't dress AS your favorite character (unless you're under the age of 14), but you can Disneybound! Disneybounding is dressing in a way that's inspired by a Disney character but doesn't directly reflect what they're known for wearing. We've Disneybounded a lot in the past, but with the release of the live-action Little Mermaid film, we're checking out some new outfits inspired by the retelling!
AllEars Style
Here at AllEars, we have a fun little part of our site called AllEars Style! This is where we come up with outfits inspired by ALL your favorite Disney characters, parks, and more that you can wear every day. At the office? Check! At home? Double check! To work out? You know it! And, of course, we've got suggestions for in the parks as well.
For any of the following outfits, click on the items to be taken directly to them to learn more about them and how to get your hands on them. So without further ado, let's get to the outfits!
General Outfits
First up, if you're looking for a comfy outfit for the parks, check out our Little Mermaid outfit below! This particular outfit design has EVERYTHING you need — the mermaid earrings, glitzy ears with a shell, comfy shoes, a fanny pack or backpack option, and leggings that'll make you feel like you jumped right out of the sea!
Now what if Prince Eric is more your speed? No worries, we've got you covered there too with our Mermaid Prince outfit. This casual outfit even has the perfect socks to tie the hat, shorts, shirt, and red fanny pack together. How can you resist?
Sing it with us now — Poor Unfortunate Souls! This stylish outfit is perfect for a night out in the parks, the BoardWalk, or Disney Springs. Rock the long skirt, conch shell necklace, sparkly shoes, and tentacle ring to exude power as you strut.
Character Inspired Outfits
Now, we can't forget our friend (or is she foe…?) Ursula for the men. But if you've got a man in your life who's a fan of this villain, you can check out our Men's Ursula outfit! It comes with an Ursula belt, socks, hat, and even a wallet to accessorize, along with shirts and shorts to match her color scheme.
We can't forget about Flounder! We've got a Men's Flounder outfit that will make it VERY easy to spot him in a crowd. Complete the teal shirt and yellow shorts with a yellow bucket hat, Flounder socks, and a Flounder pop socket.
Don't worry, we have another version of the Flounder outfit too! This outfit is complete with a teal shirt, adorable yellow skirt, and themed shoes that match a bright yellow headband, Flounder earrings, and the perfect backpack to hold all of your essentials.
Don't worry, we've got our favorite lobster covered with this Sebastian outfit! You'll be red all over (not your skin — wear that sunscreen!) — red shorts, shirt, and sandals, with a pop of white on your nails, lobster earrings, and the perfect Loungefly to tie it all together.
If you really wanna bring out your inner Prince Eric, this is the way. The long white shirt, pants, and boots will really have you feeling like a sailor, but you can't forget the patterned socks and watch to accessorize!
Wanna channel Ariel in a more dressy way? Check out our Blue Dress Ariel outfit which is a great choice for that fancy table-service dining reservation you made. The flowy skirt will keep you cool, the sandals will keep your feet comfortable, and you can hold all your essentials in the adorable conch shell purse.
Need something a little more casual to channel Ariel? We've got you covered.  This casual outfit has two different shirt options, comfy scale leggings, adorable earrings, and a backpack to tie it all together.
Workout Outfits
What if you wanna channel your favorite mermaid while you workout? With our Runner Ariel outfit, you can do just that. Y'all, it even has FORK. EARRINGS. Add in some scale socks and scrunchie and shoes to match — it's irresistible.
If you're looking for a more general Workout Ariel outfit, we've got that too. It's made of a comfy purple shirt, green leggings, a scale headband, and stylish purple shoes.
We're always adding new outfits to AllEars Style, so be sure to stay tuned to get all your latest outfit inspiration before your next visit.
Join the AllEars.net Newsletter to stay on top of ALL the breaking Disney News! You'll also get access to AllEars tips, reviews, trivia, and MORE! Click here to Subscribe!

Which of these outfits is your favorite? Tell us in the comments!