Dining at Disney World is about to change in a MAJOR way.
The Disney Dining Plan will be available to book on May 31st, 2023 for vacations starting January 9th, 2024, and beyond. Thus far, Disney has confirmed that the Quick Service Plan and Standard Dining Plan will be the only ones coming back, and we've seen some indications of how guests could be impacting its return. But now we've got more news.
The Standard Disney Dining Plan (not the Quick Service Plan) includes the following for everyone in the party ages 3 and over:
1 Quick-Service Meal Per Night of Stay
1 Table-Service Meal Per Night of Stay
1 Snack or Nonalcoholic Beverage Per Night of Stay
1 Resort-Refillable Mug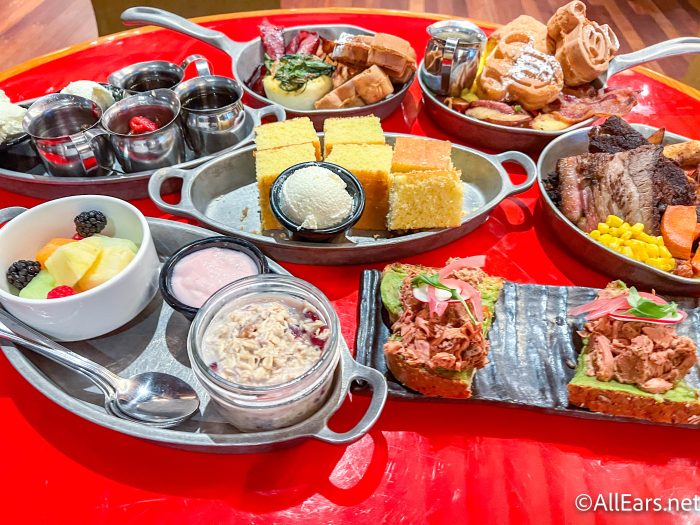 Disney explains it as follows — "For example, if you book a 4-night package with a Disney Dining Plan, each Guest (ages 3 and up) in your party would receive 4 Table-Service meals, 4 Quick-Service meals and 4 snacks or nonalcoholic beverages—which can be used at any time during your 4-night stay."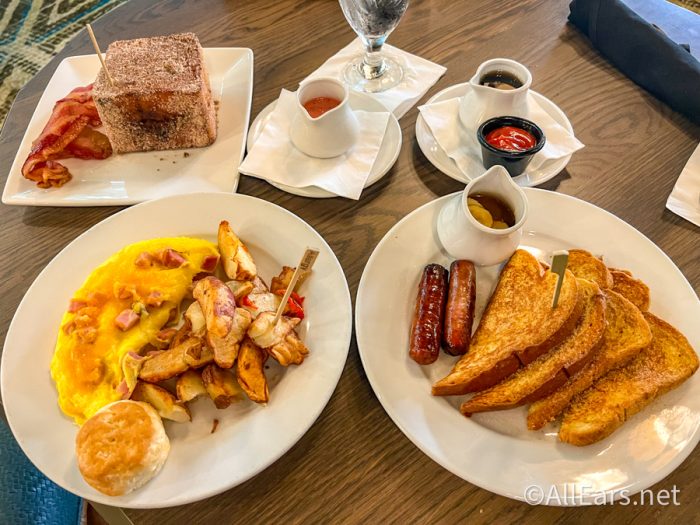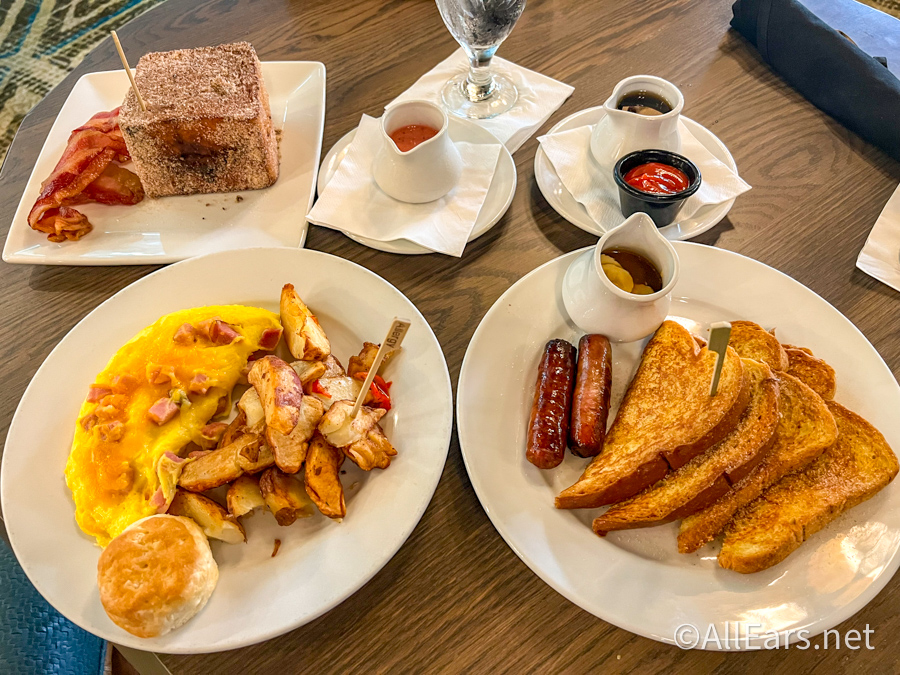 Here's what a Table Service meal credit includes (depending on whether you use the Table Service credit for breakfast or brunch/lunch/dinner).
Many restaurants in Disney World only require 1 Table Service credit to pay for the meal, but that's not the case everywhere. When it comes to character dining, Disney has specifically noted that TWO Table Service meal credits will need to be redeemed per person for the following character meals: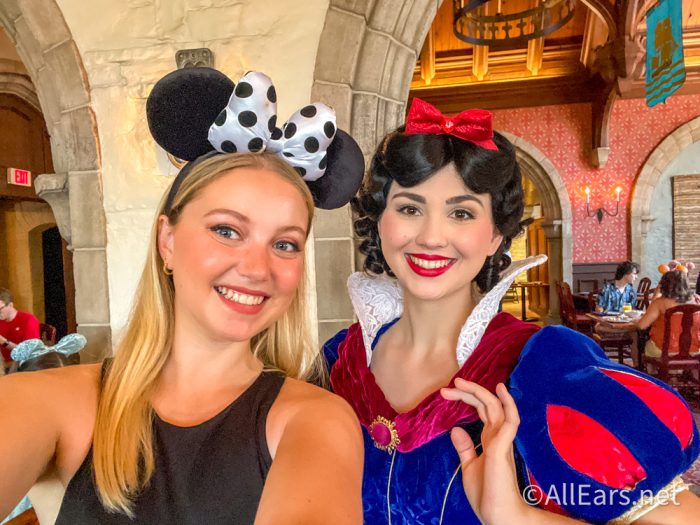 In terms of traditional character dining, two Table Service meal credits were previously only required for Cinderella's Royal Table, so this change (with the addition of the other 2 restaurants now also requiring 2 table service credits) could make things a little more complicated as you try to figure out just how you'll be spending each of your Disney Dining Plan credits.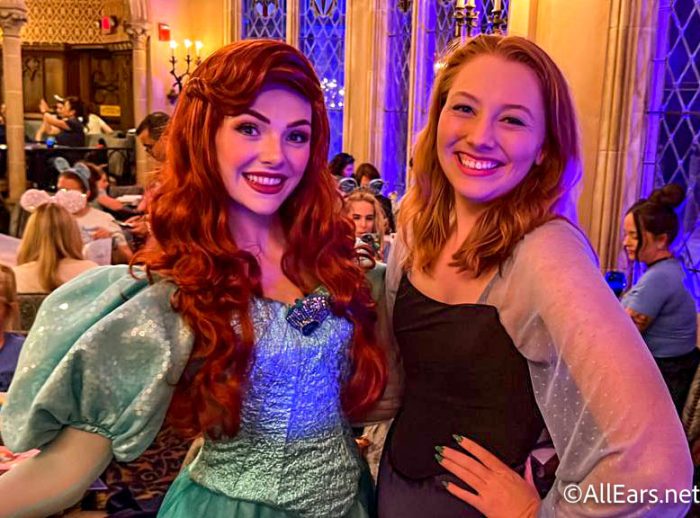 Note that the list above is NOT a complete list of every restaurant in Disney World that'll require 2 Table Service credits. It is only a list relating to character meals. (Disney is set to release more restaurant details soon.)
Disney does specifically note, however, that DINNER at Be Our Guest Restaurant also requires 2 Table Service credits (that's not a "traditional" character meal but does feature a very brief appearance by the Beast).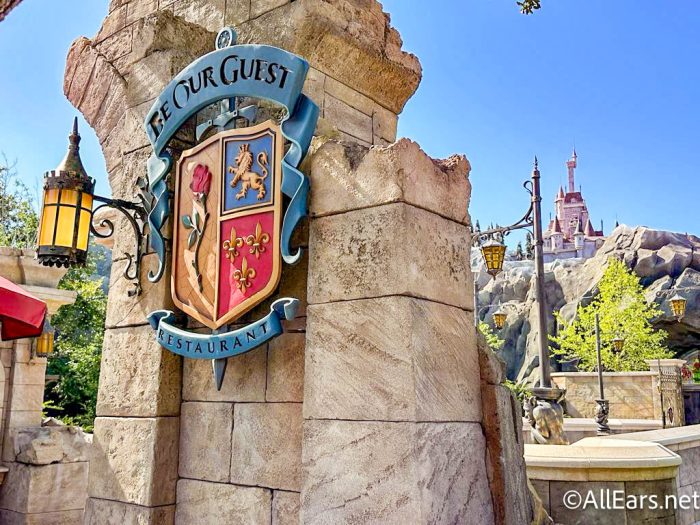 Note that for character meals, any merchandise or photo products that Disney might offer for sale are NOT included in the Dining Plan. Also, gratuities are not included unless otherwise noted.
We're continuing to look for more Disney Dining Plan info and will share the latest details with you. Remember that bookings open on May 31st, which means Disney's phone lines and website could experience issues if there is a high volume of guests rushing to book their trips and Dining Plans.
If you're looking for a travel agent to help with your vacation, we recommend our friends at Mouse Fan Travel. They're experts in the field with over 20 years of vacation planning experience, and they can help take a bunch of the stress out of the entire booking process for you!


Stay tuned for more updates.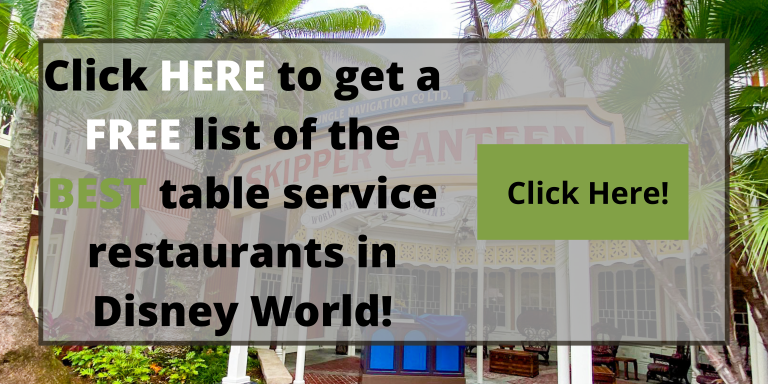 Will you be booking the Disney Dining Plan for an upcoming trip? Tell us in the comments!