DISCLOSURE: This post may contain affiliate links, which means when you click a link and make a purchase, we receive a commission.
Bad shoes in Disney World can ruin your vacation!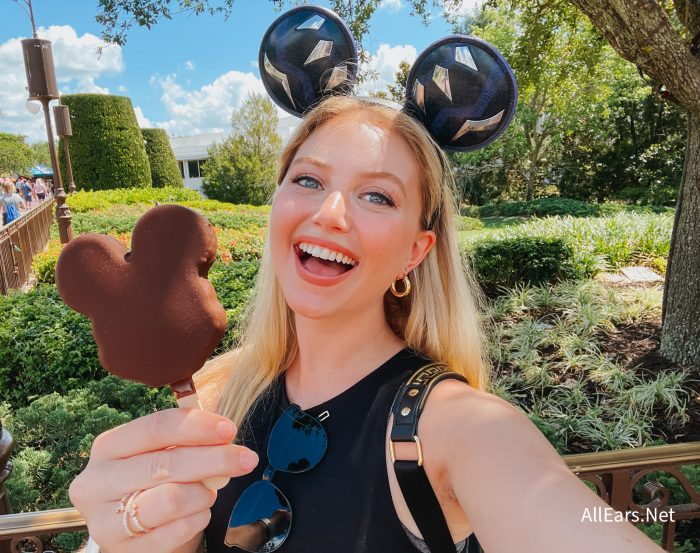 I go to Disney every single day so I have quite a few opinions on how to survive your Disney vacation. From the makeup that lasts longests in the heat, the four things I bring to make long days bearable, and different springtime necessities, I know what can help make your Disney vacation easier. That's why I decided to share the BEST shoes to wear in Disney World!
Here on the AllEars team, we have at least one person in the Disney World parks every single day (but usually more!) so we have lots of opinions on the best shoes for long days in the parks. I asked my fellow cast mates their opinions too and compiled a complete list of the best shoes for those rope drop to fireworks days. First up are my park shoe must haves!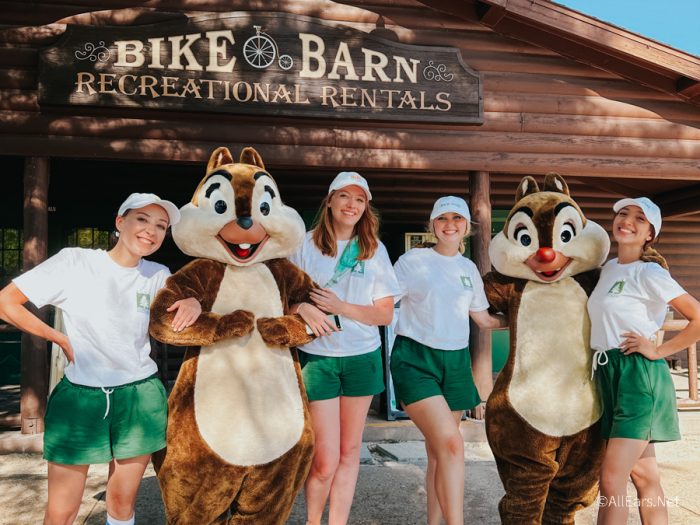 My Picks 
If I'm in tennis shoes, these Adidas Womens Cloudfoam shoes are my go tos!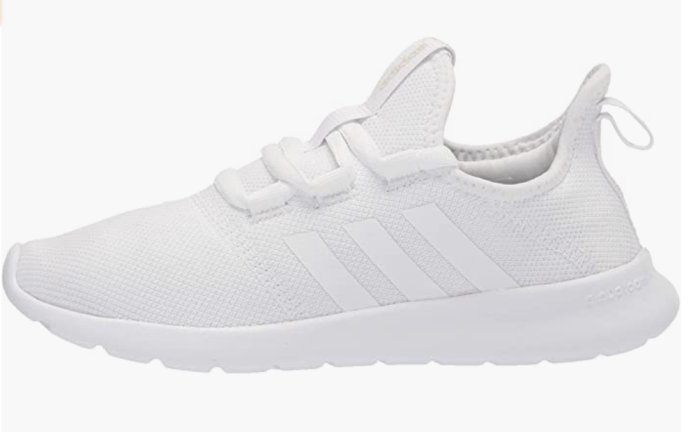 These are the most comfortable and affordable shoes I own. Even after buying some semi-expensive tennis shoes, I somehow always end up back in these. They're even on sale right now!
While I love my tennis shoes, I know that if it's going to be a rainy day I want to avoid soggy socks and shoes. That's when I'll put on my Tevas Midform Universal sandals.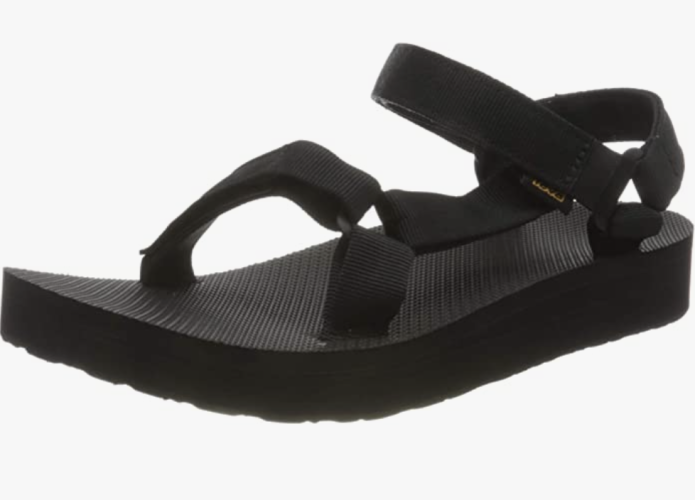 I'm extremely flat-footed so finding sandals I can wear all day long is a challenge but I have loved these over the last few months! After breaking them in just a few times, they were ready for a rope drop to firework Disney day.
Quincy's Pick 
For Quincy, there is really only one choice. She has a super high arch so footwear can make or break her day. That's why she sticks to these Chaco Classic Sandals.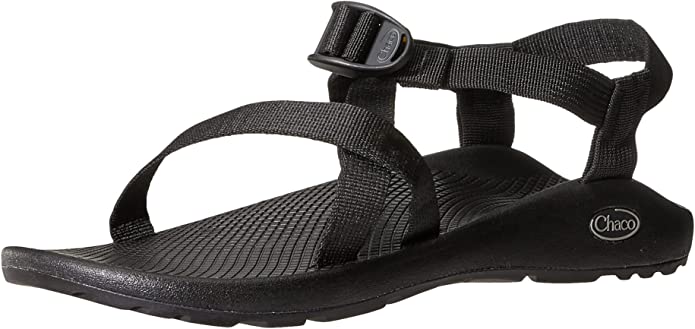 She loves them so much she owns a pair in Black and in Desert Rose! She almost never wears tennis shoes and you can bet you'll find her in these.
Sage's Picks
When it comes to the guys, you'll almost always find them in tennis shoes. For Sage, he's going to be choosing between these two shoes. First are the Adidas Originals Men's Top Ten Sneakers.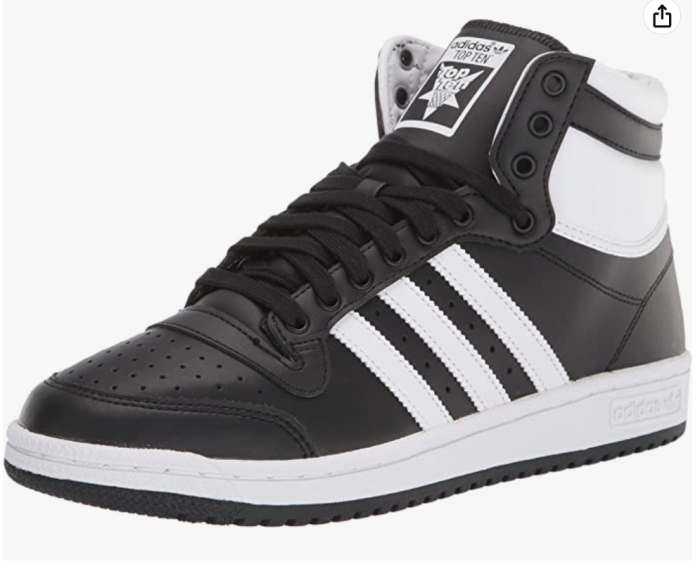 These sneakers look cool and are pretty comfy too! Knowing Sage, he'll be in the black versions but you can also grab these in white or gray.
If Sage isn't in his high tops though, you'll find him in these Adidas Smooth Runner Sneakers. (We swear this isn't an Adidas ad!)
These sneakers are super comfortable and make those long days a bit more bearable.
Breedlove's Pick
Breedlove is a bit like Quincy in the sense that you'll find him in one main pair of shoes. For Breedlove, these Nike Air Force 1 Shoes are a must.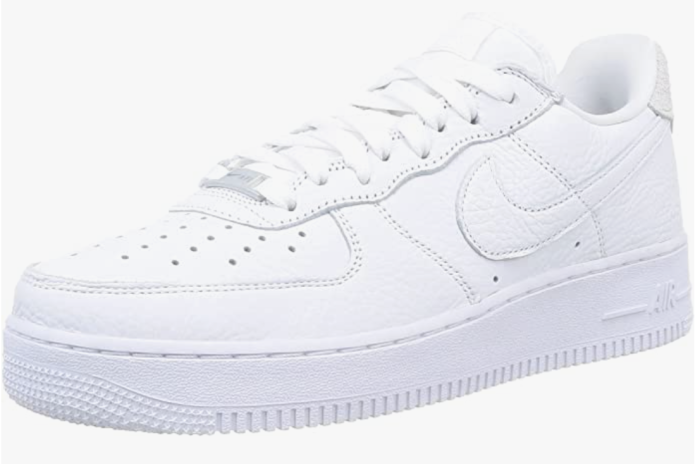 These comfy tennis shoes are iconic and they go with everything (especially his neon wardrobe).
Fry Bucket's Picks
Fry Bucket is the fastest cast member we have and I think we have to give some credit to her shoes! On her more casual days in Disney World, you'll find her in these Classic Converse Sneakers.
While I admit I couldn't wear them all day, Fry loves them especially if she knows she'll be in the parks for a more relaxed day.
If Fry Bucket knows that it's going to be a long challenge day though, you'll find her in her Hoka Ones.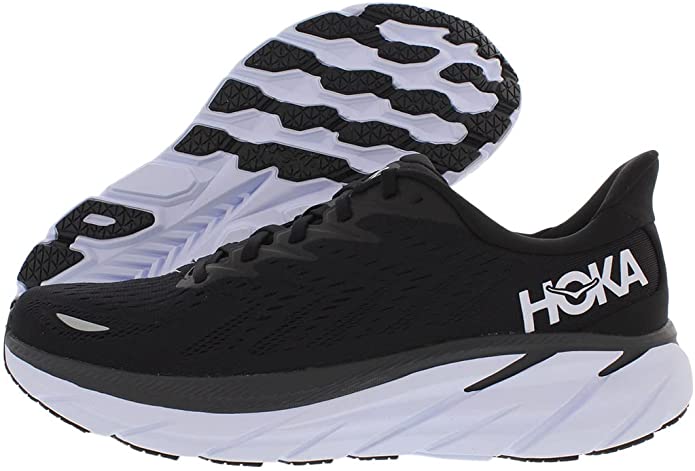 These Hoka running shoes add an extra layer of comfort that is needed on long days. (Or when she's doing crazy challenges like not sleeping for two days!)
Overall, our expert team has put all of these shoes (and more) to the test to see what shoes are ACTUALLY going to help you on your Disney World vacation. Don't forget to keep following AllEars for all of your Disney Vacation packing tips and tricks.
Which shoes are your go to's in Disney World? Tell me in the comments!