DISCLOSURE: This post may contain affiliate links, which means when you click a link and make a purchase, we receive a commission.
Move over dolls and toy cars, LEGO is the dominating toy right now!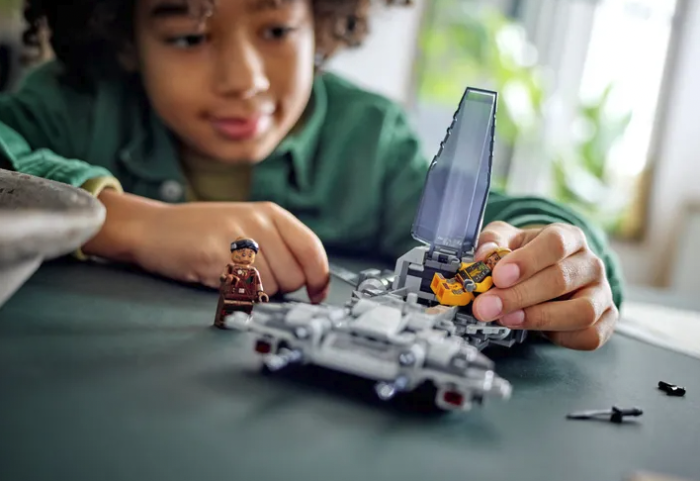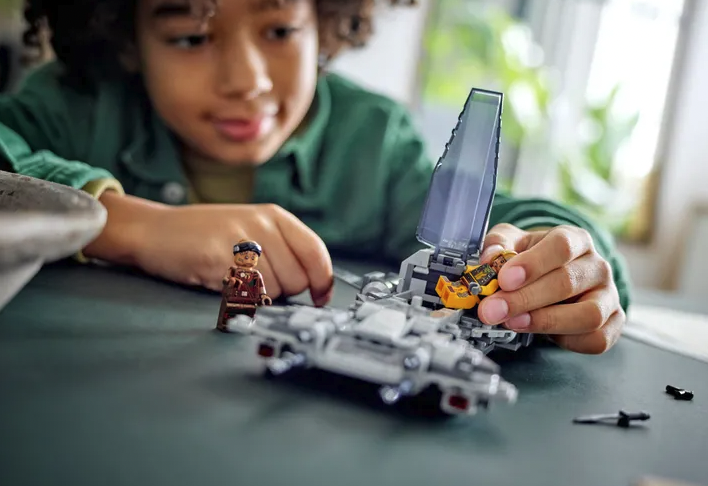 LEGO has consistently come out ahead against major toy competitors like Hasbro and Mattel, and they're not looking to slow down anytime soon. Between their Disney character minifigs, preschool-aged DUPLO line, Star Wars battleships and helmets, and even Harry Potter elaborate build sets, there's really something for everyone and LEGO is not looking to let up on the momentum.
The Danish-based LEGO company might have seemed like the sleepy contender against other big brands lately but if you've been paying attention to their recent marketing and sales strategies, you can't help but notice them everywhere! Why is this? What is so appealing about multicolored bricks? According to an article by the Wall Street Journal, LEGO has learned about its audience and its buyers. The company has been "engaging new generations of fans with the help of movie and videogame tie-ups and piggybacking on the appeal of other popular brands."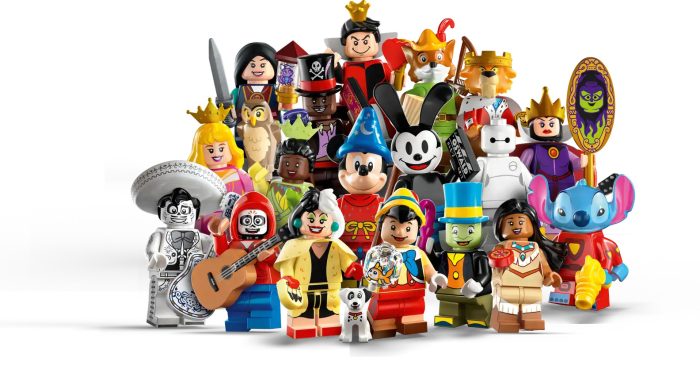 Take for instance the LEGO Duplo — parents opt to buy LEGO for their children as they tend to view it as the educational choice of toy. LEGO continues to develop sets that are designed for role play and creativity, spark imagination, and then eventually the LEGO sets grow with the kids. People that have been building LEGO sets since their childhood are rediscovering LEGO in certain pop culture sets like Friends, Harry Potter, and Star Wars. LEGO Chief Executive Niels Christiansen said, "we reached more kids than ever before with the Lego brand" when discussing the company's success over the last year.
LEGO has passed Mattel (the company behind popular toys like Barbie) as the world's largest toy company. While competitors have been struggling financially over the past year, LEGO has done the opposite and has come in at the front of the pack in the toy industry.
We're introducing you to 7 LEGO sets that we think help explain how LEGO has grown to become so popular and why they consistently outshine their competition:
This LEGO set is a prime example of a fantasy play. This Harry Potter LEGO Set features Hagrid's Hut and allows its builder to role-play rescuing a Hippogriff just like in the Harry Potter and The Prisoner of Azkaban movie and novel.
It also has 6 minifigs (including Ron, Harry, Hermione, and Hagrid) and also has a feature that is built into the interior of the hut that allows the bricks to light up (batteries included).
If you're looking for a little more magic with a few furrier friends, this may be the set you're looking for! This Winnie the Pooh Set is the perfect option for an adult that might enjoy some recreational building and also want to display it around as home decor.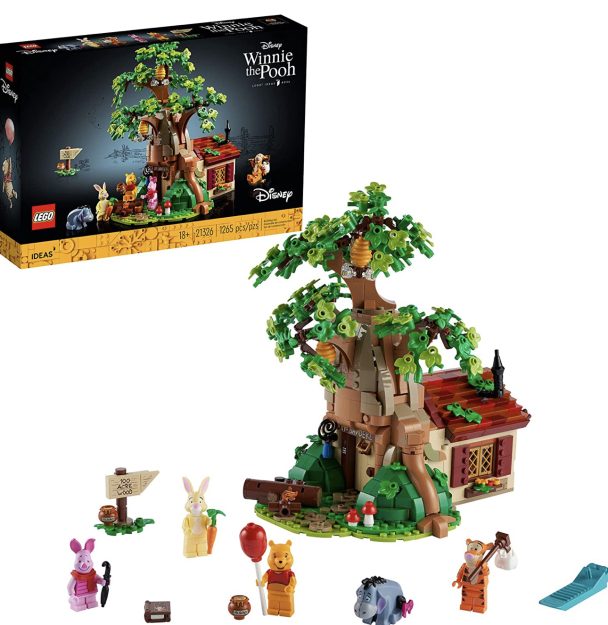 It's meant to invoke a bit of nostalgia while also not being too large to make a permanent fixture in your home. This set includes 5 minifigs each with an accessory and a cozy buildable cottage to nestle against Pooh Bear's iconic tree.
Looking for the perfect addition for the collector you love? LEGO's got you covered. This set allows you to build a detailed replica of the iconic Mandalorian helmet.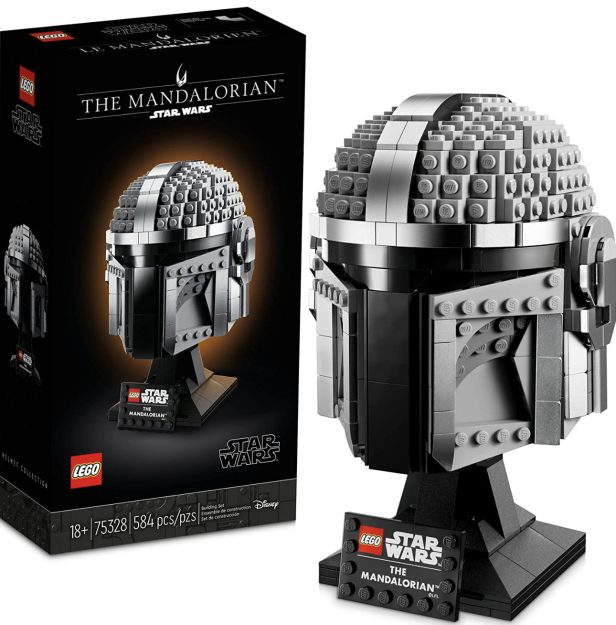 This set is coined for adults and kids and includes step-by-step instructions so even if you're not an avid LEGO builder but really want to try this one out, you won't be left in the dust! This set also includes a buildable display stand so you can feature it proudly with the rest of your Star Wars memorabilia once finished.
If we were on the right track with the last set but not the right fandom, try your hand at this one. Building the Marvel Universe's Infinity Gauntlet is a snap with this set.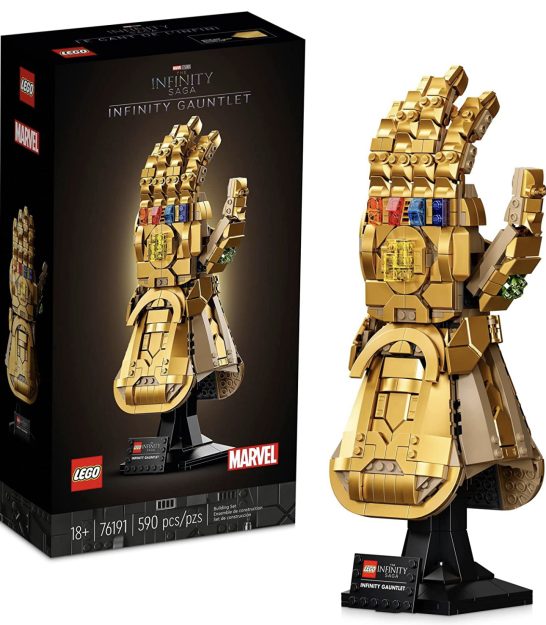 Marvel and LEGO have teamed up to bring you the ultimate souvenir and show off your fandom pride. At 590 pieces, this is an impressive build set complete with vibrant colors and moveable fingers once completed.
Let's PIVOT (if you know, you know) into another decade of pop culture that LEGO has been keeping tabs on recently. This Friends LEGO Set shows that LEGO learned to grow with its builders and recognized that a lot of the child builders of a few decades ago are now all grown up and ready to show off their love of pop culture.
Friends has been making a statement with recent reruns on streaming services, and is a popular show among adults.
For those looking to express themselves in an artistic form, look no further than this LEGO set. This LEGO Art Hokusai — The Great Wave set is a wonderful example of the versatility that LEGO continues to build on.
It can help adult builders connect with art in a more hands-on approach or bring home familiar art seen in museums around the world.
LEGO can be bought, built, and gifted to brighten someone's day. This LEGO Flower Bouquet set is the perfect gift to let someone know you're thinking about them without all the upkeep or emotions of having to part with them when they wilt away.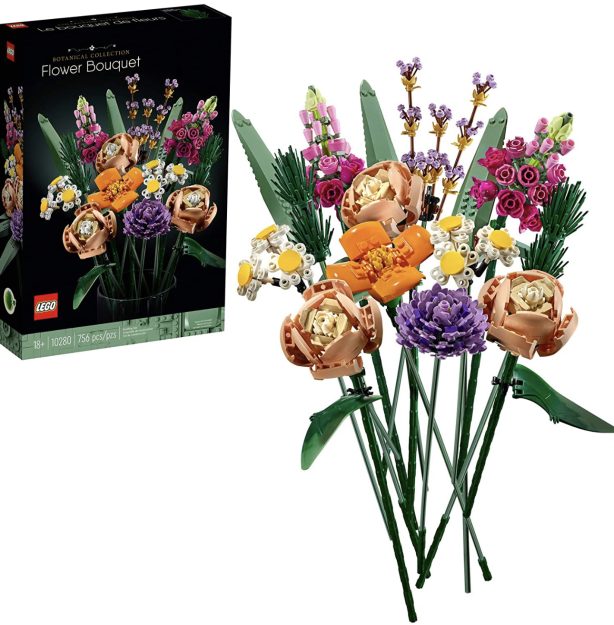 This is another LEGO set that caters to all ages — it is fun for kids and it is sophisticated enough for many adults to feature in their homes.
Those are just some of the sets that show the company's versatility, but as you can see LEGO has really tapped into something special that makes them the "toy" of choice for generations to come. 
As always, stay with us for the latest information right here at AllEars!
Join the AllEars.net Newsletter to stay on top of ALL the breaking Disney News! You'll also get access to AllEars tips, reviews, trivia, and MORE! Click here to Subscribe!

Which of these 7 is your favorite? Tell us in the comments below!