Using Genie+ to its fullest extent can be a challenge in Disney World, but it's a whole different ballgame when you're visiting during one of the busy seasons!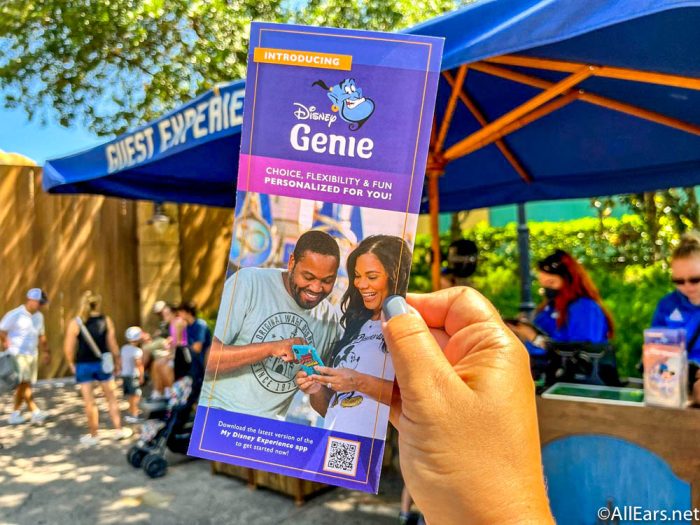 If you're traveling on a holiday weekend, during Spring Break, or around Christmas, Thanksgiving, or New Year…well, GOOD LUCK. The parks are packed and that means way more people are trying to skip those long lines. But don't worry — we've got some Disney Genie+ survival tips for you!
As you probably know, it's officially Spring Break season in the U.S. That means that millions of college and grade school students are on break from class, and therefore, many of those people and their families are on vacation. Because of this, Disney World gets pretty crowded in March and April.
With those crowds, there's a big Genie+ problem that you might run into — the system could sell out for the day. Essentially, that means that Disney stops allowing guests to purchase the Genie+ service so that the guests who already have it can get their money's worth. And it has been pretty common for it to sell out in recent weeks.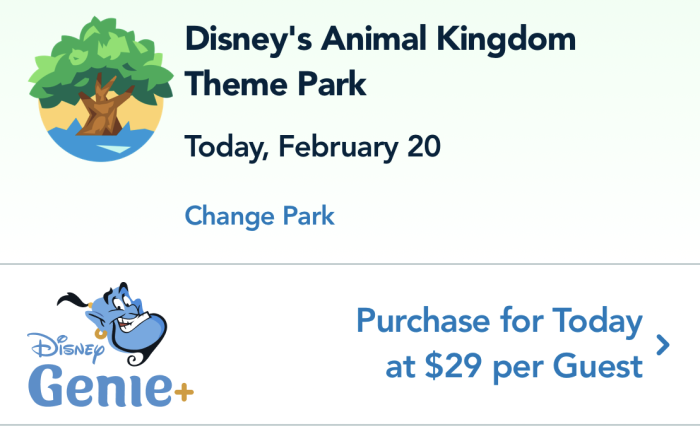 We first saw Genie+ sell out twice during Presidents Day weekend back in February 2023. Around that time, guests were crowding the parks due to the holiday weekend, Mardi Gras, and the fact that the Princess Half Marathon was coming up. A trifecta of crowds indeed!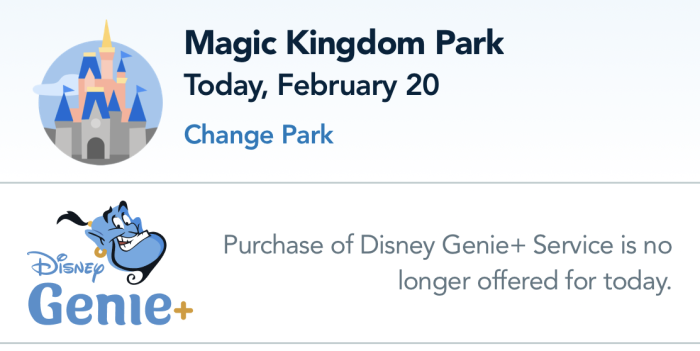 Genie+ sold out for the third time in Disney World on Wednesday, March 15th. It was priced at $29 per person that day, and it took until about 3PM in the afternoon for it to be completely sold out. So if you didn't make your purchase in the morning, you were out of luck!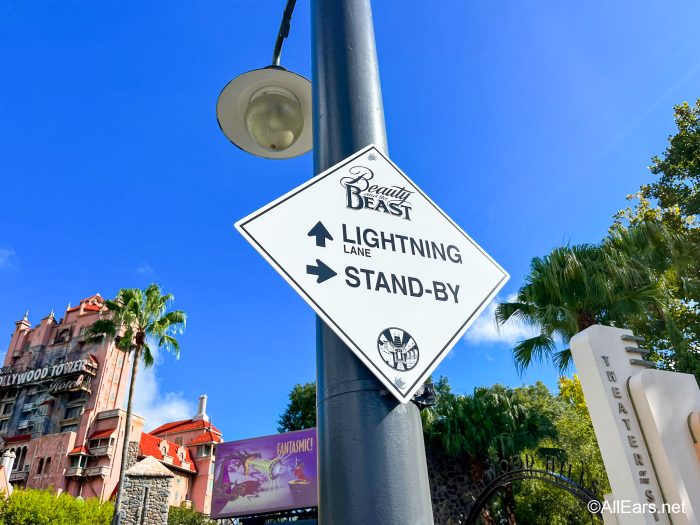 If you're visiting during Spring Break, not only should you make your purchase of Genie+ in the morning so that it doesn't sell out, but that's also the way you can ensure you get the BEST Lightning Lanes possible. All guests are allowed to make their first Lightning Lane selection of the day at 7AM and trust us, some of the popular attractions disappear FAST.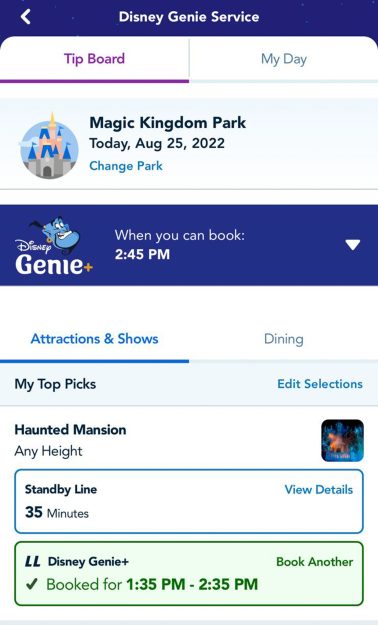 On that same day, Lightning Lanes were gone for Slinky Dog Dash for the first time at 7:05AM, and Remy's Ratatouille Adventure was unavailable by 7:38AM. Na'vi River Journey had disappeared by 11:06AM and Tower of Terror was gone at 11:29AM. Keep in mind that these Lightning Lanes can come "back in stock" occasionally if people cancel reservations, but that's not guaranteed. So if you waited to book Genie+ until later in the morning, you might be missing out on several popular options.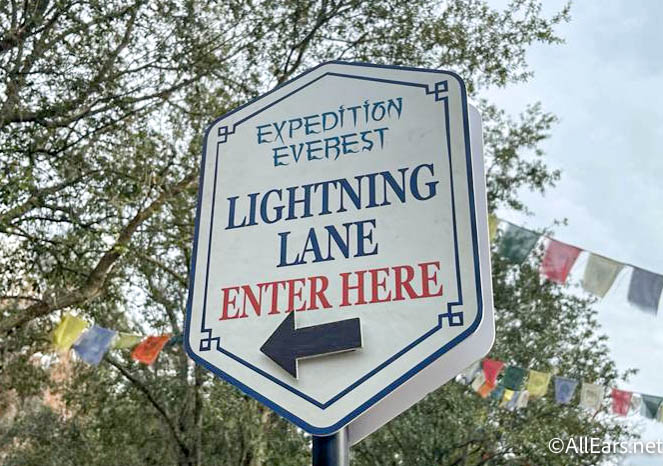 Basically, the early bird gets the worm when it comes to Genie+…ESPECIALLY during Spring Break! We'll make sure to keep an eye on the prices and availability in the coming weeks so we can share more data with you. Stay tuned to AllEars!
Click here to subscribe
Are you planning to visit Disney World for Spring Break? Tell us in the comments!