Disney Cruise Line's 25th Anniversary is right around the corner and today they just unveiled their latest merchandise celebrating this anniversary!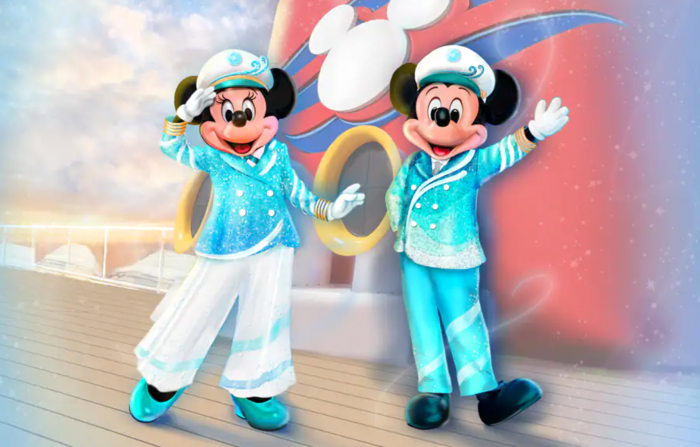 For the anniversary, you'll be able to meet Mickey and Minnie in their new outfits, hear a new song made just for the cruise line, and join a new membership! However, Disney just offered a first look at the brand new Shimmering Seas merchandise collection!
The collection draws inspiration from the ocean.  The light turquoise accents and silver trims are reminiscent of the seas the DCL sets sail on.
The first two pieces in the anniversary collection are a matching duo of Minnie Ears and a Loungefly Backpack with that turquoise and silver colorway we mentioned above.  They feature a captain's hat silhouette with a "playful Disney Cruise Line twist".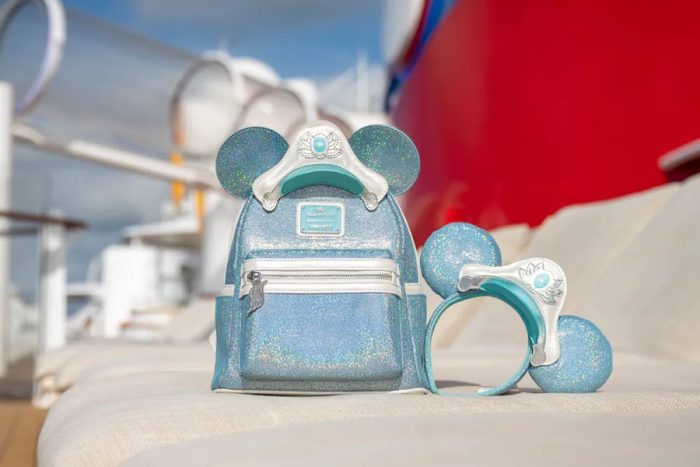 The next part of this collection is a classic addition to any Disney Fan's wardrobe. That's right — a Spirit Jersey!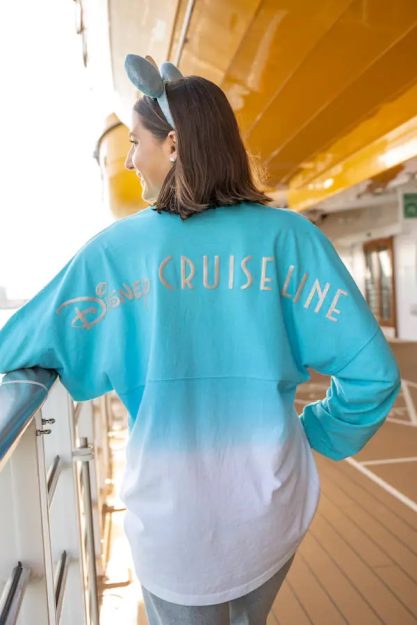 This Spirit Jersey features that same colorway with gold iridescent lettering and the DCL logo on the front left of the jersey. Additionally, the collection has a Nike Polo with the DCL logo embroidered on the front.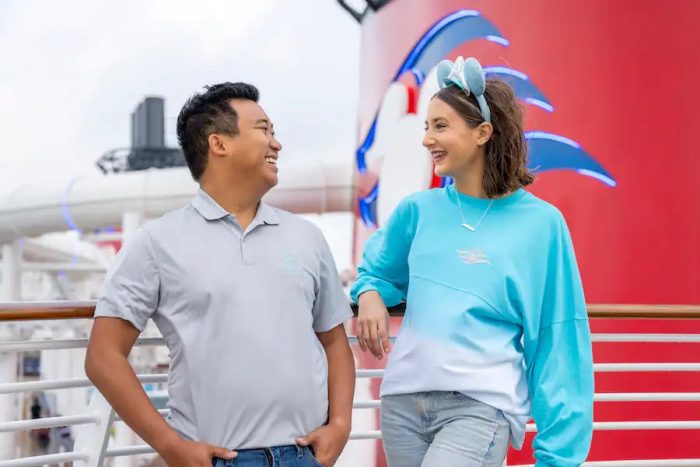 The final part of the collection that as revealed today features multiple pieces that add a little extra charm to the Disney Cruise Line ensemble. The three new jewelry pieces include necklaces by Rebecca Hook and an "earring and bracelet set by Crislu."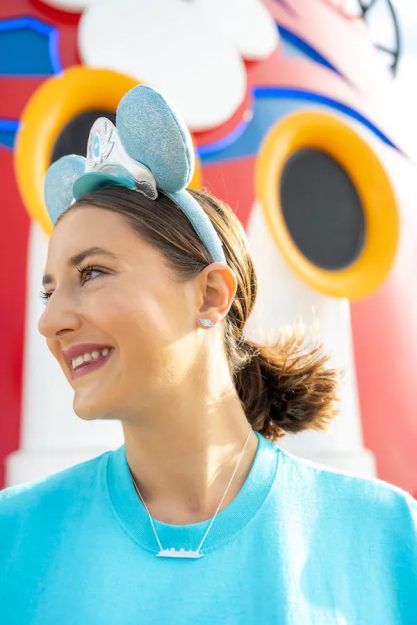 The bracelet, also by Crislu has various oceanic and ship motifs including an anchor and the turquoise colorway that each item in the collection features.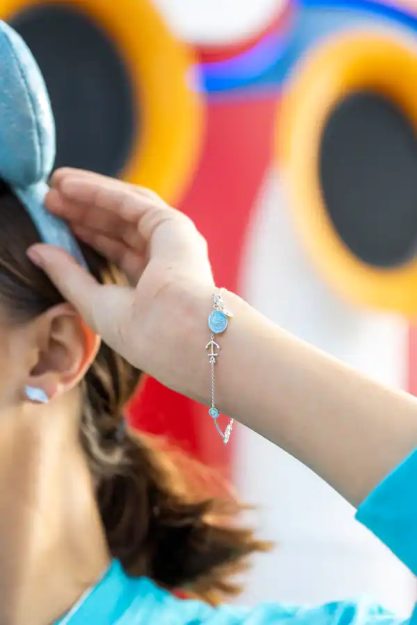 The final items revealed in the Disney Parks Blog post today are none other than Pandora charms themed to the Disney Cruise Line.  They have both Captain Mickey and Minnie as available charm options and are simply the cutest additions to this collection!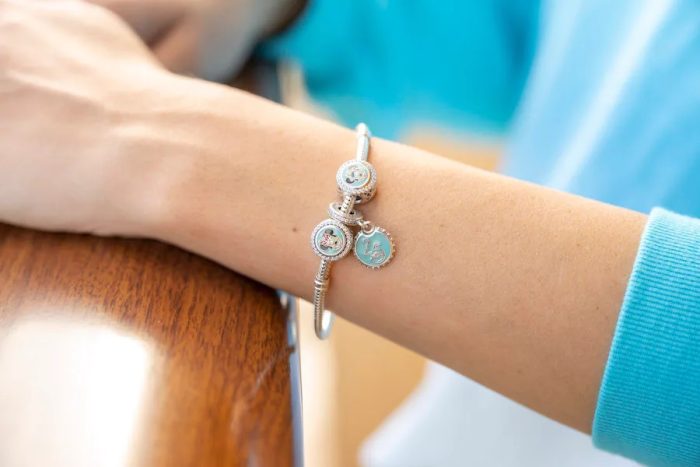 We currently have no word on the exact release date for these items or any prices as of yet, only that the entire Shimmering Seas Collection will release beginning in May 2023 and will be available across the Disney Cruise Line fleet — we'll be on the lookout if you can grab them anywhere else!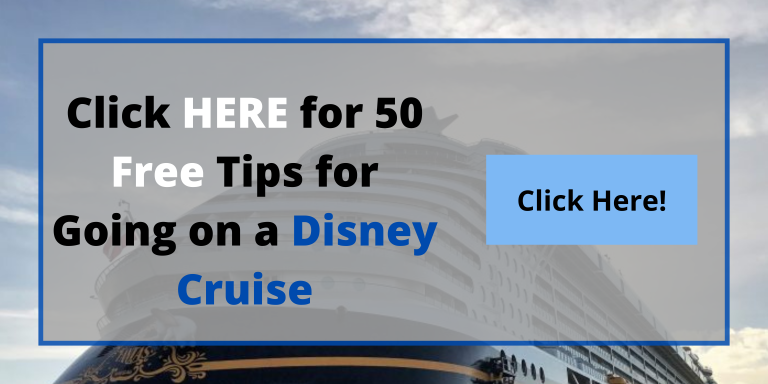 Are you excited for this new collection?  Let us know in the comments!