DISCLOSURE: This post may contain affiliate links, which means when you click a link and make a purchase, we receive a commission.
Sorry Halloween, it's just about that time of year to start working on our Christmas shopping lists!
With all of the products available on the massive site, it can be a bit overwhelming. Who has the time to scroll through thousands of pages for the perfect gift?
Well, apparently we do! Save time by checking out these amazing items we found, each with at least 4.5 stars and thousands of positive reviews. We've even included some thoughts from people who actually bought these items and why they love them so much, so you know exactly what you're paying for.
The perfect book for the frequent traveler! If you have a friend or family member who just never seems to be at home and is always jetsetting off somewhere, gift them this book that contains TONS of things to do across the United States. This would also be perfect for anyone who loves to take road trips!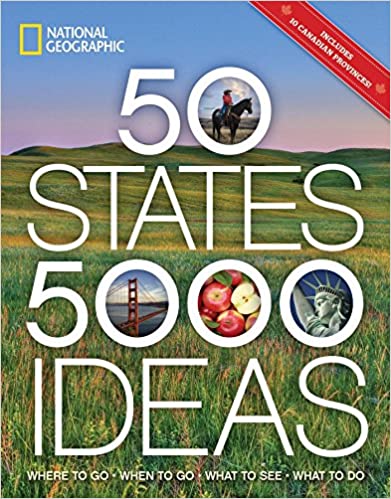 50 States, 5,000 Ideas features popular spots like beaches, national parks, and hotels, but also includes more unique stops like dude ranches and out-of-the-way museums! One reviewer commented on this, saying they really enjoyed the mix of well-known and more unique places. Each state gets about 4 to 5 pages of information and pictures, and reviewer Dr. Joe stated each page is " packed with interesting, relevant points—devoting about half the space to major cities, the rest for surroundings." You can find the paperback version for $13.06.
This could be a great addition to the prior gift, or just present it on its own for anyone who spends a lot of time outside or is especially active. YETI cups are well-known for their heavy duty insulation and can keep drinks cold for HOURS (seriously, you'll be surprised when you open it and still find ice cubes inside).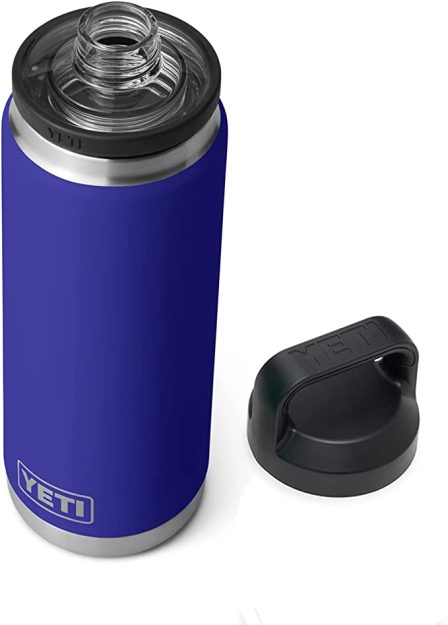 The YETI Rambler holds 26 ounces of your beverage of choice and has double walled insulation. On Amazon it has a 5-star rating with over 20,000 reviews! One reviewer said they would be lost without their Rambler, another shared that it's "worth the cost". Even with it being a nicer type of bottle, you can still throw it into the dishwasher. Plenty of the reviews say the YETI Rambler is worth the money, with one reviewer stating they've had theirs for over 5 years and still love it! Buy this amazing product on Amazon for $66.95.
If you're trying to find a gift for someone you don't know well or can't figure out what to give them, check out this cool book! We can also see this being a hit at the office Secret Santa or White Elephant gift swap. The Book of Unusual Knowledge contains more than just facts; it has tons of articles, anecdotes, lists, and games in its 704 pages!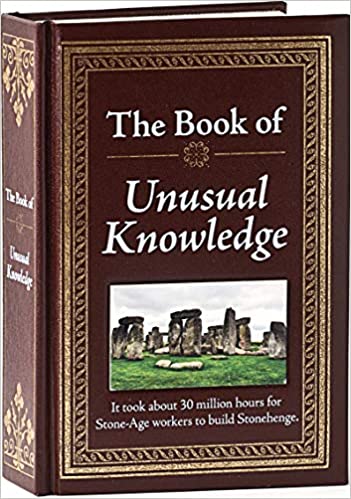 It also covers a wide variety of topics making it interesting for basically any reader. From sports to art, animals to history, there's a little bit of everything in here! Many of the reviewers shared they purchased this book as a gift and their giftees really enjoyed it. A reviewer named Lew Troop stated "At first glance this could seem a book of foolish or amusing facts. In fact while there is a certain amount of whimsy, the information contained within has purpose and usefulness." This book is a sturdy hardback and can be bought for $11.98.
Pampering sets are a classic gift for a reason. Plenty of us don't often take the time to take care of ourselves, so it sometimes takes someone else giving us a reason to indulge! Burt's Bees is a popular brand that has a ton of products that are best-sellers. The Essential Burt's Bees Kit takes several of their most popular products and packs them all into a kit.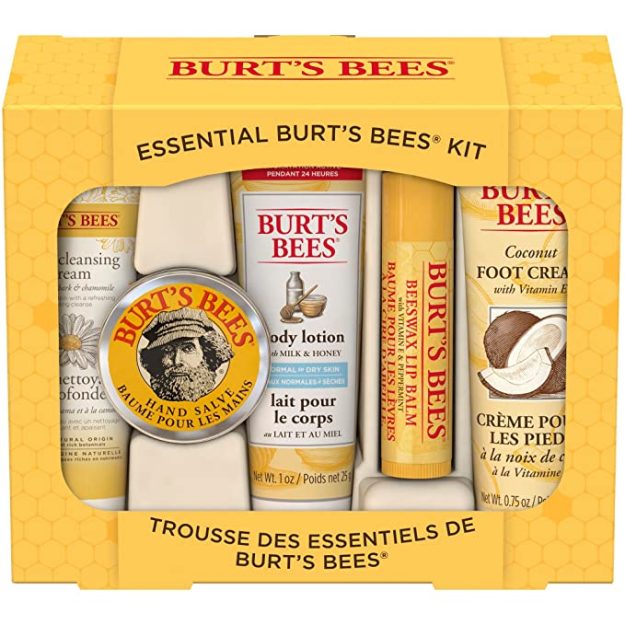 This is great for those who might not have tried some of these products before, or for someone who is going on a trip soon and could use some nice travel-sized bath products. The reviewers agree this set includes a great mix of products. Several said they love how moisturizing the lotion and cream are (great for the upcoming winter season!) and someone else even wrote they bought 5 of these to give away as gifts this Christmas! Get your own kit for $9.98.
Okay, who doesn't want to be wrapped in a giant cocoon of soft-and-squishiness? Another great item for the impending cold weather, this massively oversized hoodie is basically made of the comfiest blanket you could imagine. One of our staff members told us they gave one of these to their teenager last year and now their teen practically lives in it when they're relaxing at home.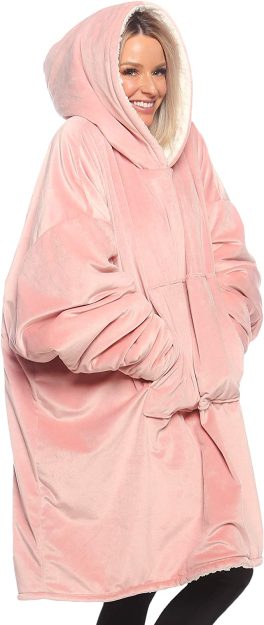 THE COMFY is a wearable microfiber and sherpa blanket, complete with hood, sleeves, and a kangaroo pocket (for secret snacks, naturally). It comes in a variety of colors so you can pick the one you think your giftee would like best. After looking over some of the 65,000 5-star reviews, we kept seeing things like "super soft", "warm", "cozy", and other words you'd expect, but we think this line from Matthew O'Connell sums it up best: "I was a Marine, I thought I've known comfort, the comfort of being home, hugged by a loved one, the love of a dog who hasn't seen you in months. … My amount of problems on a daily basis is low, but they just went through the roof as I try to decide what is important enough for me to take this thing off." Get your THE COMFY now for $49.99!
Men are notoriously difficult to shop for. At this point, we think we've purchased enough wallets and ties to fill the wardrobes of several dads. This year, go for something different with this beanie from Carhartt! Available in a plethora of different colors, these beanies are 100% cotton and will keep them warm in the chilly weather.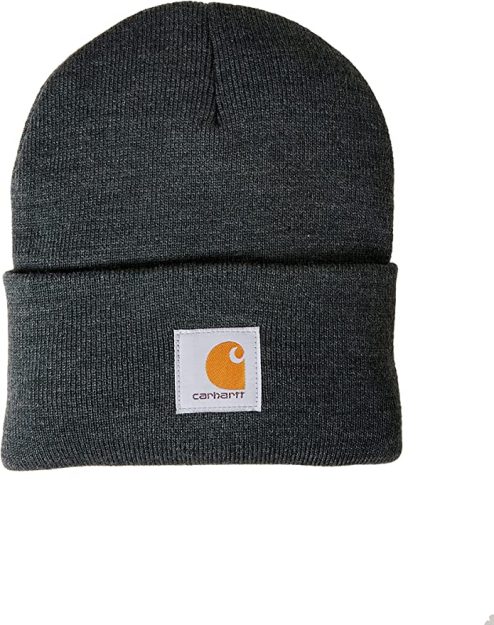 The Carhartt Men's Knit Cuffed Beanie has a durable rib-knit fabric pattern that will last for many years. This could be a good standalone present, but you could also add a pair of gloves and a scarf too! Reviewers appreciate the extra length on these which helps protect the ears, and even though it's one-size only many of those who bought this remarked it isn't tight and fits comfortably. You can find this beanie on Amazon for $19.99.
If this isn't enough for you, we've got several other posts you can check out with plenty of gift ideas!
Don't have Prime yet? Sign up for a free trial and get 30 whole days for free! You can take advantage of free shipping on all of the products featured here as well as thousands of others, plus gain access to exclusive sales and deals.

While you're shopping on Amazon, why not treat yourself to a new pair of walking shoes? We went over all the best pairs!
Join the AllEars.net Newsletter to stay on top of ALL the breaking Disney News! You'll also get access to AllEars tips, reviews, trivia, and MORE! Click here to Subscribe!

Which one of these gifts would you most like to receive? Let us know in the comments below!