DISCLOSURE: This post may contain affiliate links, which means when you click a link and make a purchase, we receive a commission.
There are some Disney souvenirs that are just inexplicably popular, and if you're trying to snag one…good luck!
We often see new popcorn buckets sell out in the parks, and some pairs of Minnie ears have been quite popular in the past. But in the past year or so, one item that has sold out often has been the various Starbucks tumblers! And now, there's a new one online.
The Walt Disney World 50th Anniversary Geometric Black Starbucks Tumbler is unlike any other we've seen! Sure, the shape may be similar, but most of the other designs have been shiny or iridescent, with bright colors.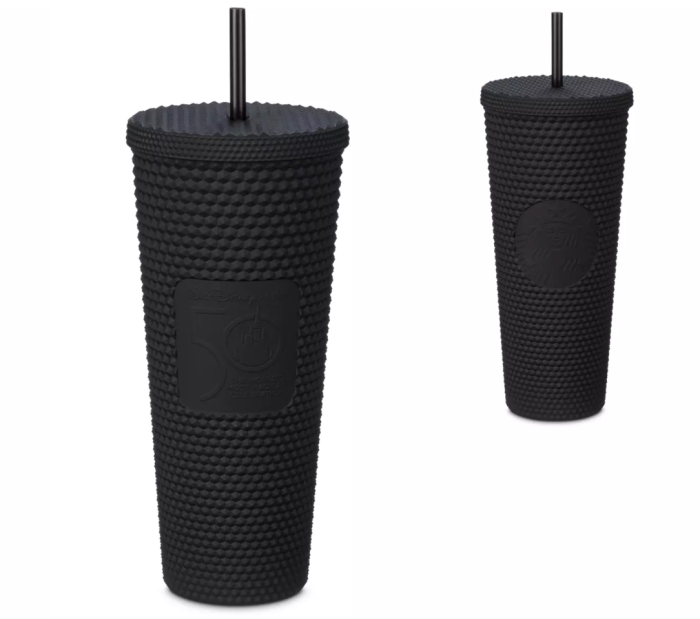 This one is decidedly the opposite, with a sleek, matte black exterior on the textured design. It has the 50th Anniversary logo on one side and the Starbucks logo on the other.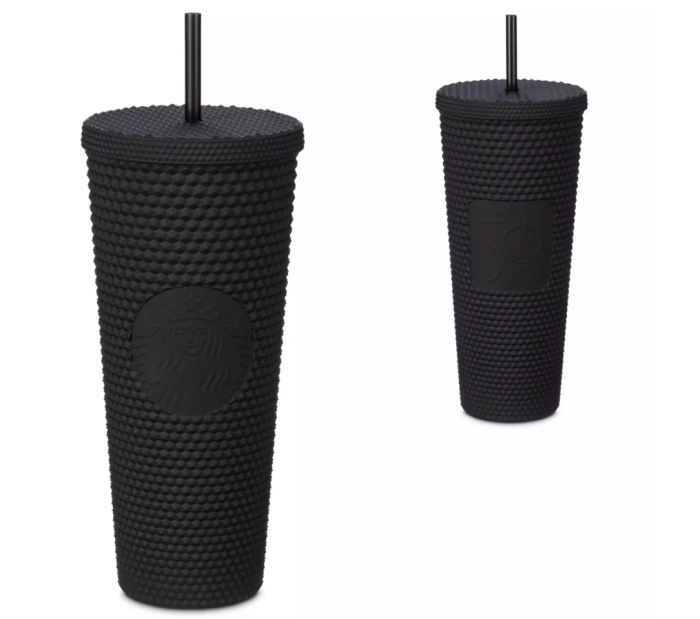 It's made specifically for cold beverages, and right now, you can pick one up on shopDisney for $49.99. We haven't seen it in the parks yet, but we'll be on the lookout!
We've seen a lot of 50th Anniversary merchandise in the parks and online over the past year, and there's still more coming, even though we're just a few months away from the end of the anniversary celebrations. We'll make sure to keep updating you with any new products we find!
And if you're looking for the perfect gifts for the Disney fans in your life, we'll continue to share the best merchandise online this holiday season. Stay tuned for some awesome gift guides and more shopping opportunities!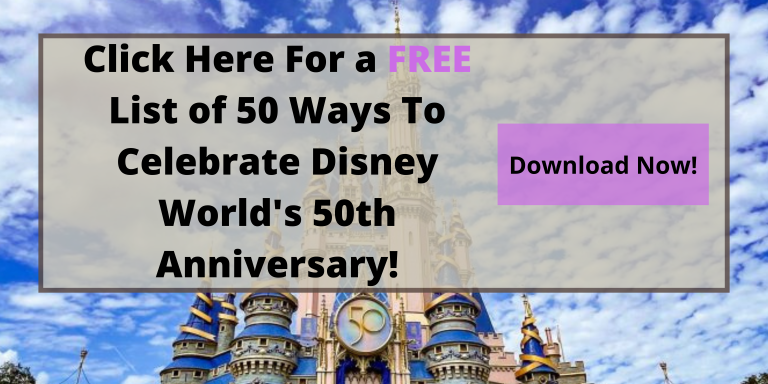 Do you own any Starbucks tumblers? Tell us in the comments!