DISCLOSURE: This post may contain affiliate links, which means when you click a link and make a purchase, we receive a commission.
Target Deal Days are back, and just in time for the holidays! It may seem a bit early to some, but why not get a head start on your gift shopping and spread the cost across a few months?
That's our favorite strategy, plus we can take advantage of all of the sales and discounts available throughout October and November. Not to mention, it's a good idea to buy something when you see it, because it just may sell out!
Target has sales for pretty much every department (even if you're just looking to do some grocery shopping!) but we're sharing some of the top picks for Christmas gifts!
We're not going to lie: we all love Mini Brands. There's just something so fun and charming about tiny versions of normal things! If you or your kids are Mini Brands collectors like us, you need this amazing play store to display your collection in!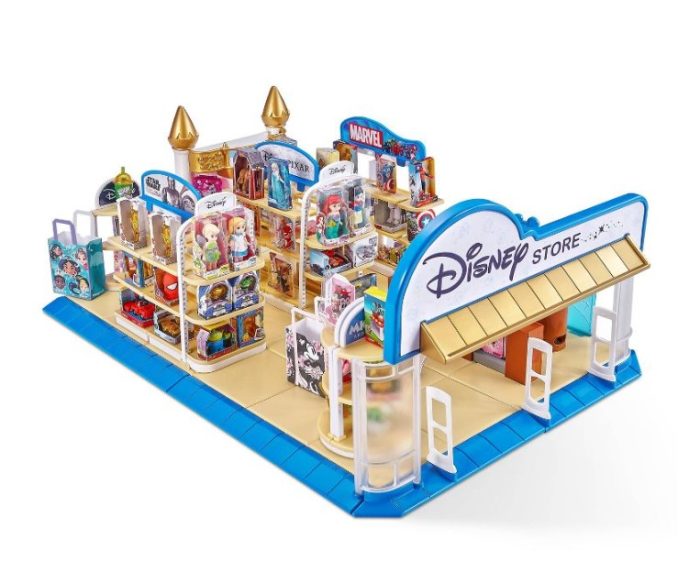 Set up your own tiny Disney Store and have fun customizing the displays and adding in the stock. This item is not only popular on Target, but also amongst our readers! We can see this selling out before Christmas, so if you want to get your own or gift it to someone, definitely purchase now.
Unless you're lucky enough to leave close to or south of the Equator, the weather is starting to get chilly and it's time to start pulling out winter clothes. Surprise someone you love with something new to wear this season, like this cozy long-sleeved shirt featuring our favorite mouse!
This top lands somewhere between a tee and a sweatshirt, making it great for layering. We also love the festive red color! This could be a wonderful present on its own, but it would also be a great way to tell someone you just booked a trip to Disney!
Do you have little ones that are getting a bit older and need a space to play outside? Maybe you have grandkids and want to set up an area in your yard for them to sit when they're taking breaks from exploring the great outdoors. For anything play-related like this, we will always turn to Little Tikes.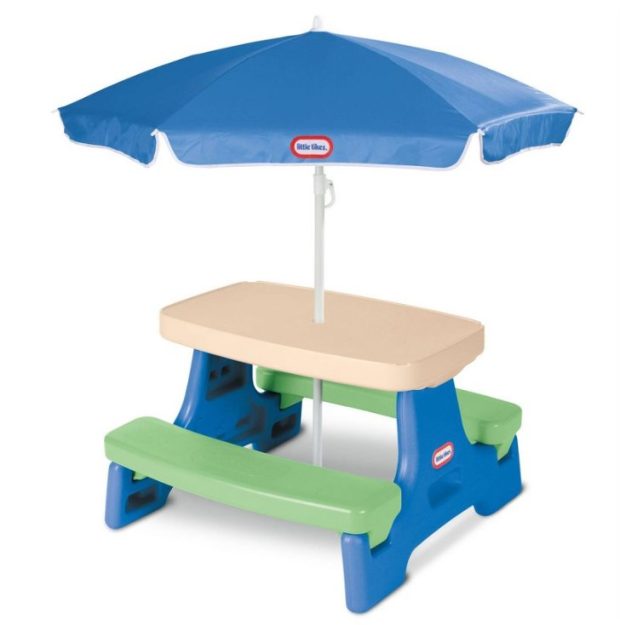 Little Tikes has tons of great outdoor play sets for younger kids, including this adorable mini picnic table with matching umbrella! This durable piece is the perfect spot for them to sit and enjoy a snack, or spend time doing activities like drawing while getting some fresh air. Click here to check out all of the outdoor toys on sale right now!
If you haven't taken the plunge and gotten an air fryer yet, now is the perfect time to do so! It will honestly change how you cook. Plenty of us who had fallen out of the habit of cooking at home found ourselves trying new recipes after getting ours! Maybe you have an air fryer and want to gift one to someone you know; you really can't go wrong with this one.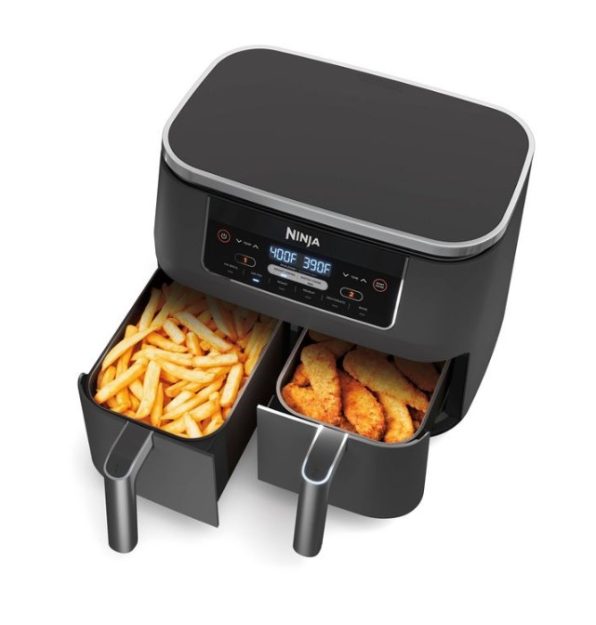 The Ninja Foodi is an 8 quart air fryer that comes with two baskets, so you can cook multiple items at the same time, even if they require two different settings! This helps cut down on cooking time and gets your food to your stomach quicker, which we will never complain about. We love that our air fryers give us that delicious crispy texture while being healthier than traditional frying. If you won't take our word for it, check out the hundreds of 5-star reviews on the listing!
Kids grow so fast, don't they? If you have or know someone who has grown out of their old raincoat and could use a new one, we suggest getting this Mickey Mouse raincoat. You can also purchase it a size or two larger so it will fit by the spring!
The design on this coat is Japanese-inspired, and features dark blue muted prints with a few fun pops of lime green. It also includes zippered pockets that are completely waterproof. It's also a good weight, so it won't get too hot on warmer days!
Brush-and-dryer combos have become our new best friend when styling our hair. Using one is the easiest way to get a salon-level blowout without the salon prices! Also, we definitely don't miss the intense arm aches after trying to do it with a separate brush and blow dryer. This brush dries, volumizes, and leaves your hair looking soft, bouncy, and shiny!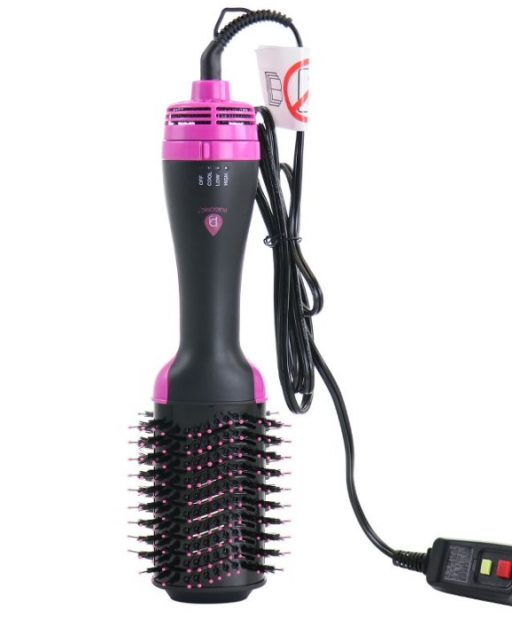 This would be a great gift for someone who needs a hair appliance upgrade, or surprise you friend who spends half their time (and their paycheck!) at the hair salon getting blowouts. They'll be thankful to have an easy way to get that perfectly flowing princess hair at home!
Baby clothes are just irresistible! How cute is this little Winnie the Pooh set? Both made of fleece, the sweatshirt top and jogger bottoms will keep them warm during the rest of fall and into winter. We also really love the modern and minimal design with the pop of honey yellow.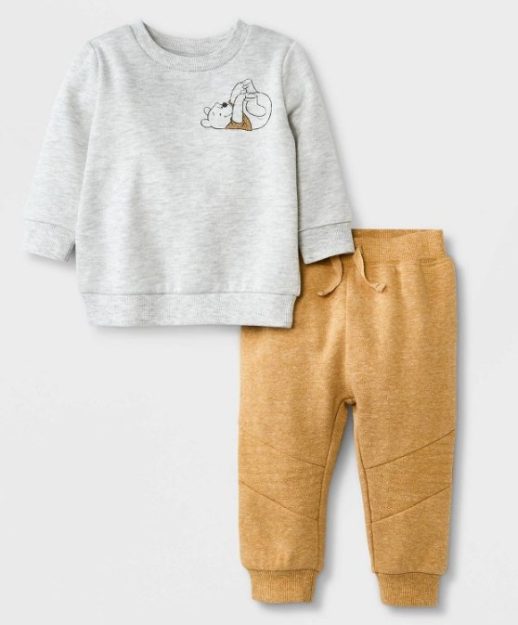 This set goes from sizes for newborns up to 18 months, but we're already seeing some sizes out of stock so if you're thinking of purchasing as a gift for a new parent, definitely add to your cart now! Target has tons of clothes for kids, toddlers, and babies for sale, and you can click here to browse!
PC gaming has been making a major comeback over the past two years, and we're totally pumped because it's bringing us back to the early 2000s when we'd collect stacks of games on CDs! While most games now can easily be accessed and downloaded online, one thing that hasn't gone away is the equipment. You still need a computer, keyboard, mouse, and of course, a monitor!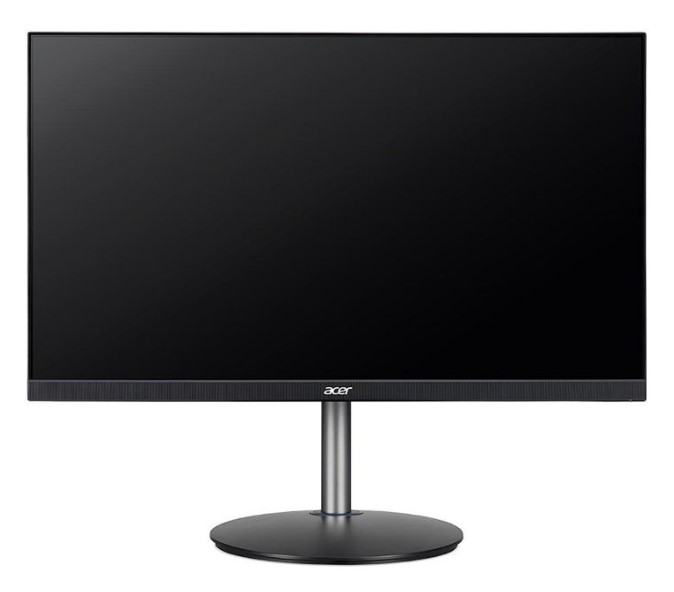 A good monitor really effects your experience — it's hard to enjoy what you're playing with a terrible image resolution! Top notch monitors can cost thousands of dollars, but you can still get a great product for a fraction of that cost. This monitor by Acer gives you quality at a great price. You get a large, 27 inch display with quick response time and clear images. Right now you can get this monitor for 50% off the already great price, so if you'd like to help upgrade someone's gaming setup we definitely recommend this monitor!
Target's Deal Days will end on October 8th, so keep checking in here and on their site for all of the sales and discounts!
Looking for more ways to save money? We've got you covered!
Want to find more ways to SAVE at Walt Disney World? Check out:
Join the AllEars.net Newsletter to stay on top of ALL the breaking Disney News! You'll also get access to AllEars tips, reviews, trivia, and MORE! Click here to Subscribe!

What time do you usually start shopping for Christmas gifts? Do you spread it across the year or prefer to wait until December hits? Let us know in the comment section!