DISCLOSURE: This post may contain affiliate links, which means when you click a link and make a purchase, we receive a commission.
A day in Disney World is basically the same as walking a half marathon.
Nope, we're not kidding! You might just clock in well over 20,000 steps on your Disney World day, and that's not even including the "bonus" steps you'll get if you park hop. So what shoes do you wear for the occasion? Well, today we're rounding up the 9 best-rated walking sneakers on Amazon that'll be great for the parks!
Women's Shoes
Let's start out with the shoes for women. First up, we've got the Skechers Women's Go Walk Sneaker with 4.5/5 stars and more than 60,000 reviews. They come in 26 different colors and patterns!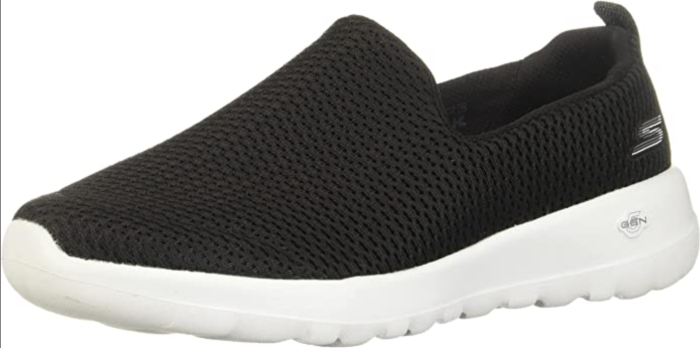 The price of these shoes ranges from $27.10-$128.59 depending on the style and size you buy.
Next up on the list is the Ryka Women's Sky Walking Shoe. This one comes in 10 different colors and the price ranges from $47.55-$90.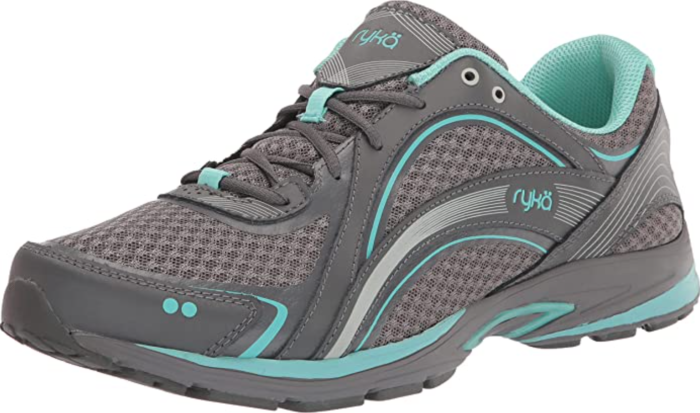 They're made with 100% leather and mesh and are designed for high-performance fitness walking. That sounds like a day in Disney World to us!
If you're a fan of Skechers but you don't like the first design, try the Skechers Women's Go Walk Joy Sneaker instead. These come in 8 different colors and are a lace-up style with a rubber sole and "responsive 5Gen cushioning."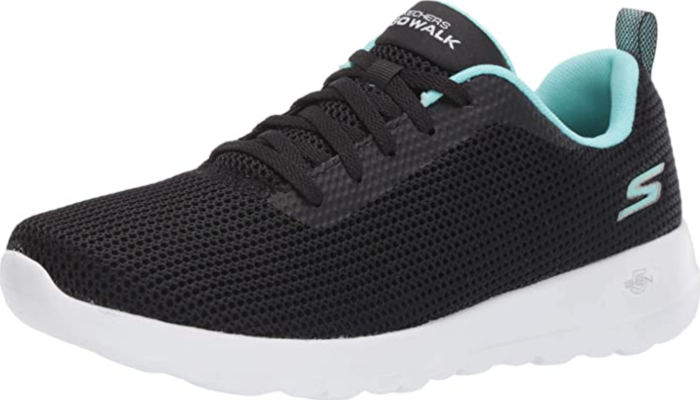 Prices on these shoes range from $43.96-$59.99 per pair.
And finally, our last pick for shoes for women is the Brooks Ghost 14 Women's Natural Running Shoe. These are a bit more pricey than the others, but they come in 39 different styles to choose from.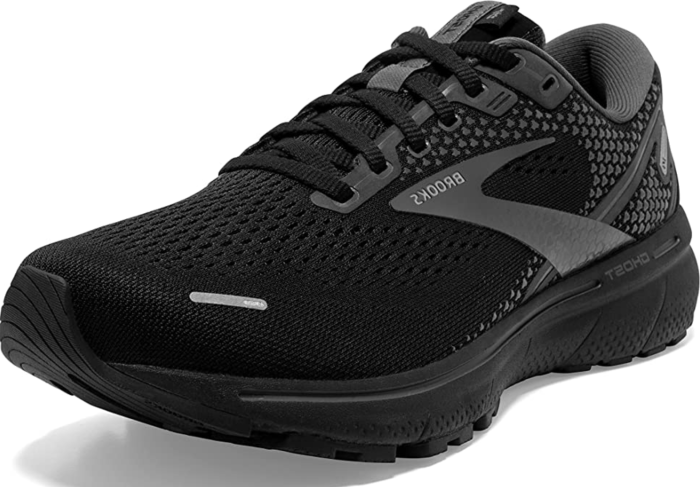 These shoes offer neutral support while "providing high energizing cushioning." You can purchase them in different sizes or styles for $97.84-$235.63.
Men's Shoes
Now let's move on to the shoes for men! First, we have another pair of walking shoes from Skechers. The Skechers Men's Go Walk Max Sneakers come in 15 different styles.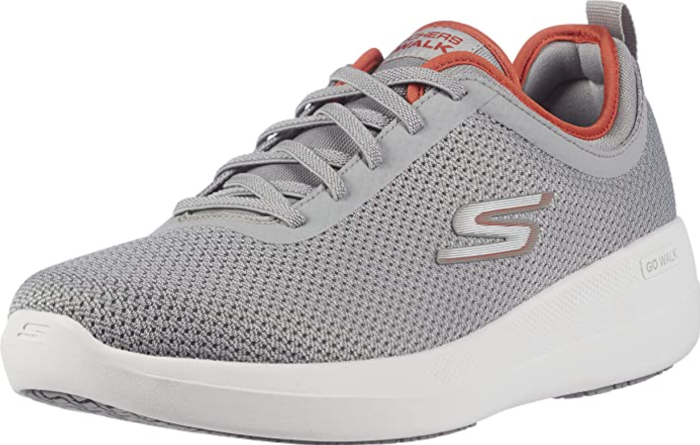 They're made of a lightweight mesh fabric, which will be much less stifling in the Florida heat. Get a pair for between $31.99-$119.
For a simpler style, try the Rockport Men's Eureka Walking Shoe. These come in three different shades of black and brown, and they're made with genuine leather.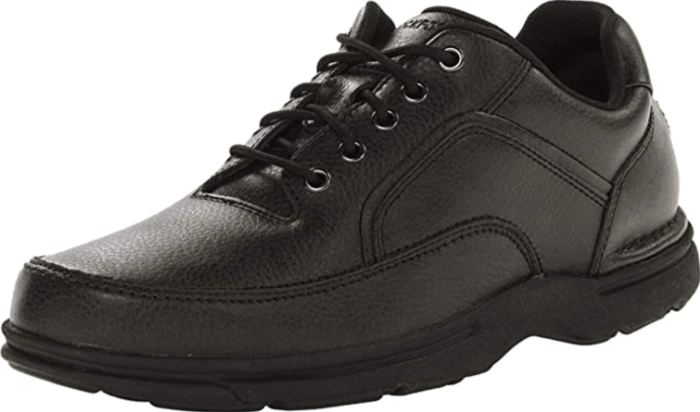 They vary greatly in price depending on the style and size. They could cost anywhere from $39.80 to $146.
A classic choice is the New Balance Men's 608 V5 Casual Comfort Cross Trainer. They come in 11 styles and have an ABZORB midsole that absorbs impact through a combination of cushioning and compression resistance.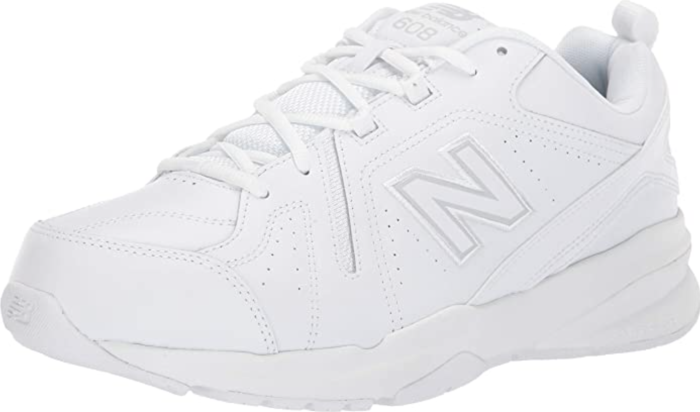 The cheapest pair is $56.37 and the most expensive is $145.56.
And finally, we're choosing a shoe that's pretty trendy right now — the Hey Dude Men's Wally Sox Onyx. If you're going for style, these are a great choice!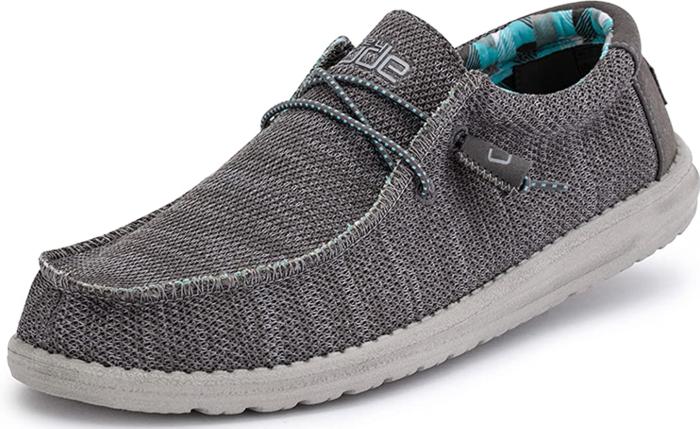 There are 28 different colors in this particular shoe, and they're available for $59.95.
Unisex Shoes
The last pair on our list is a unisex style from Adidas. The Adidas Unisex Adult Walking Shoes are a classic from the brand, and they come in 41 different styles with the iconic stripes down the sides.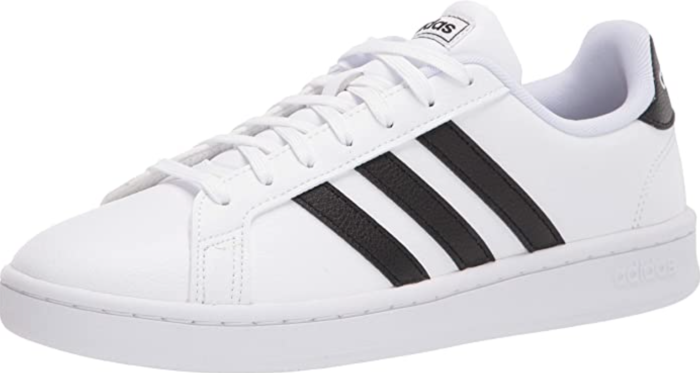 The different pairs vary wildly in price, ranging from $39.55 to $141.49. They're made with "pillow-soft" cushioning for everyday wear.
Those are our best picks for walking shoes from Amazon that would be perfect for your Disney World trip. If you're heading to the parks soon, remember to break in your shoes before your visit. You do NOT want to be dealing with those blisters after a long day of walking!
But. if you do find yourself in the parks with shoe problems, we recommend stopping by First Aid or the Baby Care Center, where you can often find things like band-aids. It might be a good idea to pack bandages or moleskin in your park bag just in case.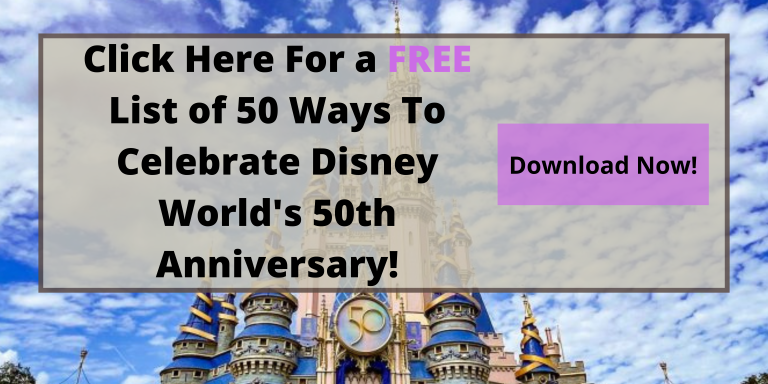 Which of these shoes would you pick? Tell us in the comments!