DISCLOSURE: This post may contain affiliate links, which means when you click a link and make a purchase, we receive a commission.
Trust us, your next pair of park shoes should be Crocs! They're comfy, water resistant, and they even have exclusive Disney styles!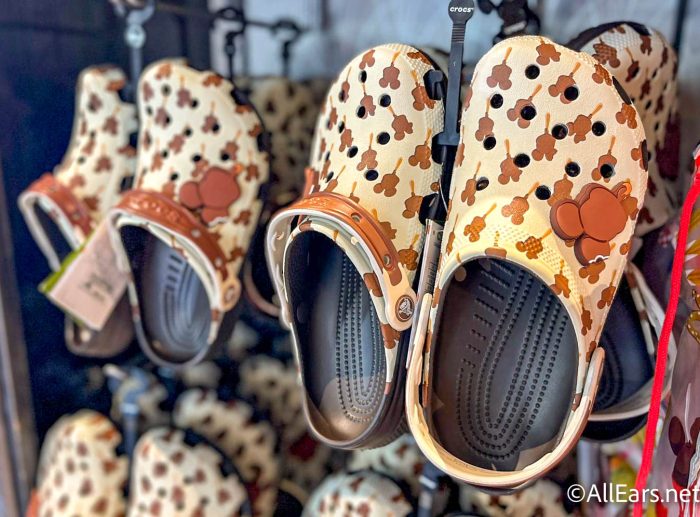 The most popular designs can quickly sell out in the parks. If you don't live nearby or don't get to the parks in time, you might feel like you won't ever get the chance to buy a pair for yourself!
But don't despair! You can still find Disney Crocs online, both on shopDisney and the official Crocs website. Here are the current styles you can find online right now so you can snag your own pair!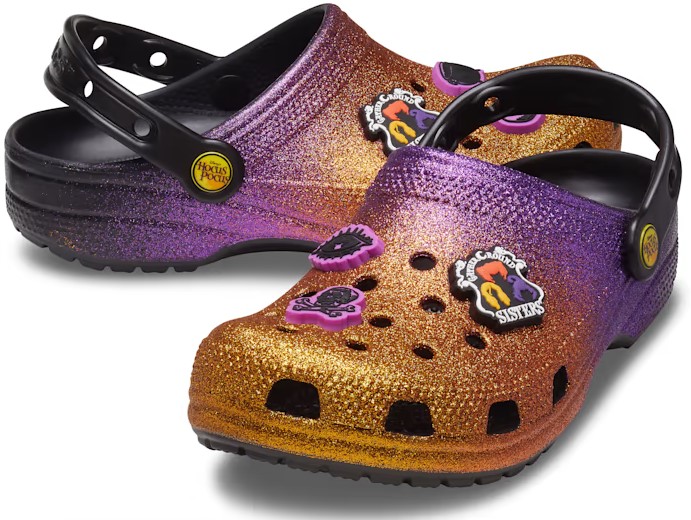 Just in time for the highly anticipated sequel, Crocs dropped these Hocus Pocus inspired clogs in the perfect witchy color scheme! The glittery coating fades from orange to purple to black on this classic Croc clog. It even comes with Jibbitz, including one featuring all three Sanderson Sisters! Buy these to wear this Halloween.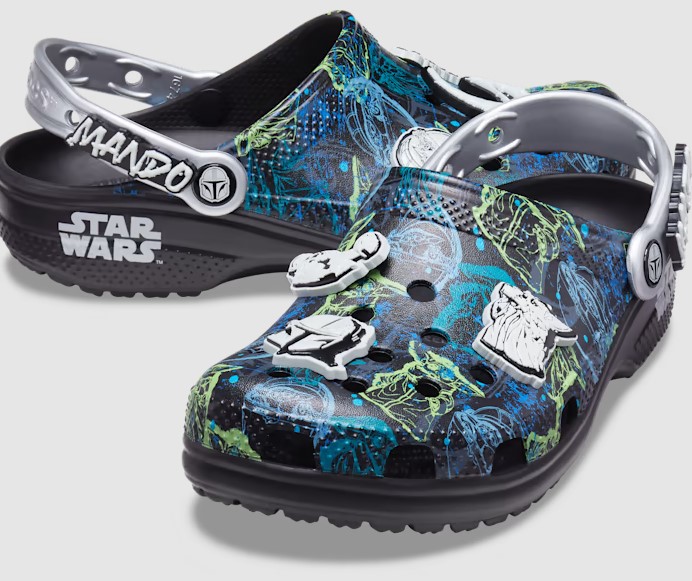 For the last pair available on the Crocs website right now, we turn towards another franchise: Star Wars! This pair is themed after popular Disney+ show The Mandalorian. The design is much more rough and rugged, featuring stamps of various characters in blue and green. We think the Grogu Jibbitz really make this pair!
If you're looking for a design for the current season or styled after a specific Disney celebration, shopDisney is your best bet! For example, if you are planning on going to the parks for Halloween grab this pair of colorful clogs featuring Minnie and Mickey in their costumes! This design is great for those who prefer their Halloween merch on the cute side.
These clogs are a brand new style just introduced! Cinderella Castle is rendered in this fun retro style that reminds us of it's a small world. Forget never wearing white after Labor Day — these Crocs could be your next pair of park shoes for a winter Disney trip!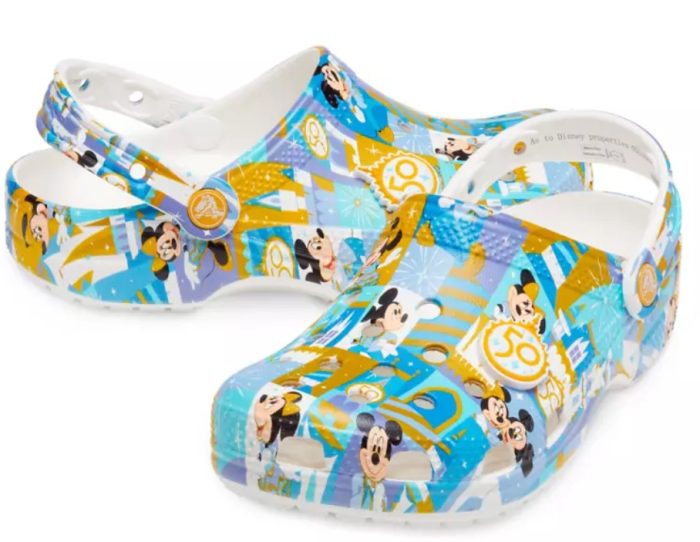 For your next trip to Disney World during the 50th Anniversary celebrations, step into the spirit by wearing this pair! We are already in love with the 50th color scheme and think the combination of blues, gold, and white really elevate the look of this pair.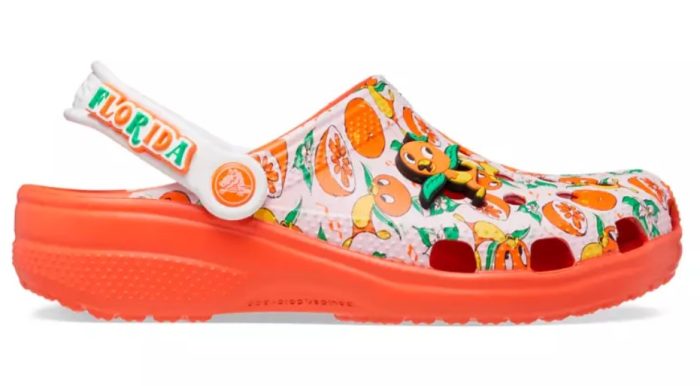 Orange Bird AND 50th Anniversary? We're sold! Snatch up this limited edition pair that combines a Disney World icon with this unique time in Disney history. We're also really digging the vibrant orange sole — you'll never lose these shoes with that color!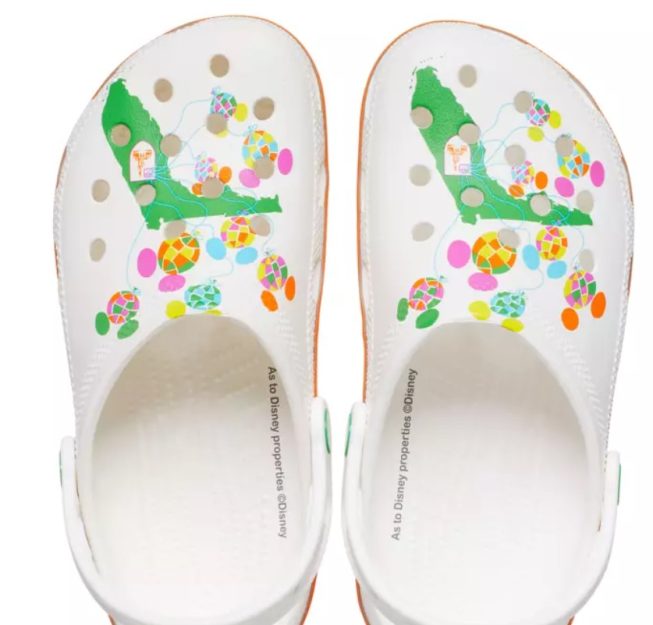 Whether you live in Florida or it's a second home to you, show your love for the Sunshine State with these clogs. We love how the Mickey balloon design is used sparingly, allowing the art and colors to really shine. These clogs are perfect for allowing your feet to breathe on hot days and dry off quickly after those famous Florida rain storms!
Classic Walt Disney World fans, this style is calling your name! These classic clogs are covered with a print of an old-school Magic Kingdom map. Our favorite thing about this pair is the totally adorable Monorail charm on the back strap — we can just imagine it pulling into the station to drop off guests!
We hope you'll try out wearing Crocs on your next Disney trip, and as always we'll keep you updated on each new style they release!
Walt Disney World's 50th Anniversary celebrations aren't over yet! If you are hitting the parks before it's all over, don't miss out on this free guide to all of the festivities!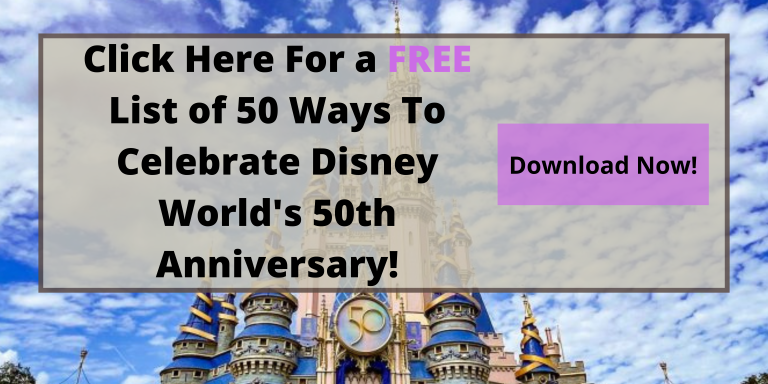 What's a Disney character or movie you think should be the next Crocs design? Tell us your ideas in the comments!