Halloween Horror Nights has officially kicked off in Universal Orlando, and it's packed 30 years worth of icons, stories, and more!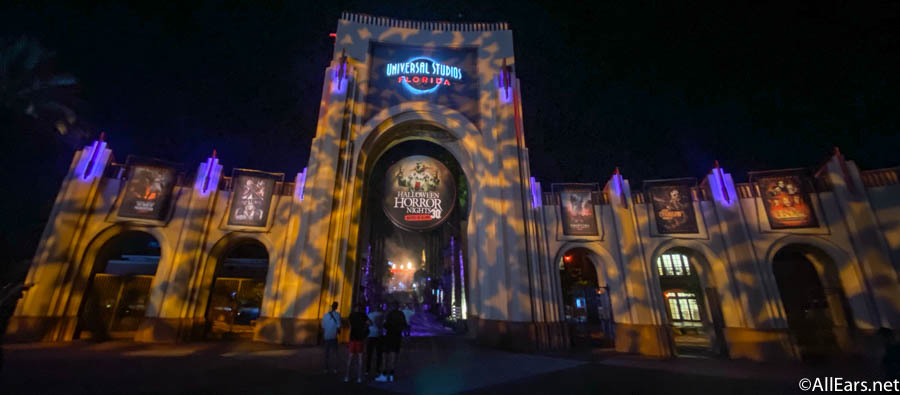 We've given you a peek inside the event with the incredible houses, scare zones, eats, drinks, and beyond to celebrate the momentous occasion. But, how do this year's houses stack up against one another? Well, we're breaking down our rating of the 10 Halloween Horror Nights houses featured during the 30th anniversary! We'll be breaking them down on a scale of 1 to 5 Jacks (🤡) based on how SCARY they are, but also taking into account the overall house and experience.
**Warning: If you want to avoid graphic images, or remain unspoiled about what is featured in the houses, you may want to stop reading now!**
1) HHN Icons: Captured
Molly's Ranking: 3.5 🤡 for scares, but 5 🤡 for awesome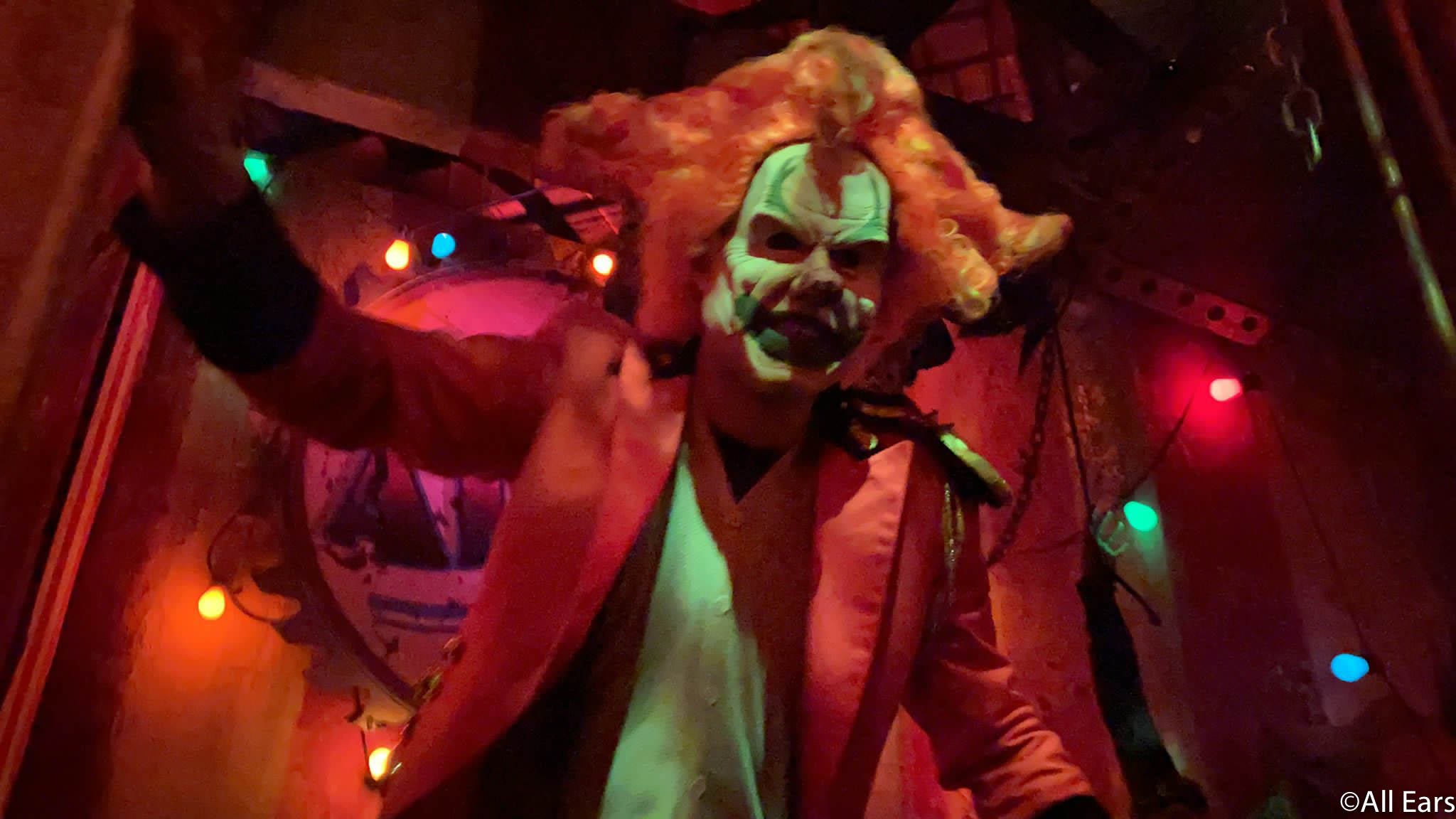 The reason that Halloween Horror Nights is such a hit is Universal's ability to create intricate stories, terrifying characters, and pay attention to the smallest details. And, HHN Icons: Captured covered ALL of those criteria, while also remaining FULL of scares!
Along with the fact that icons from 30 years worth of Halloween Horror Nights events were all in one place, Universal even placed hidden details for mega fans. You can spot promotional images, event merchandise, and more from the year that each of the featured icons debuted.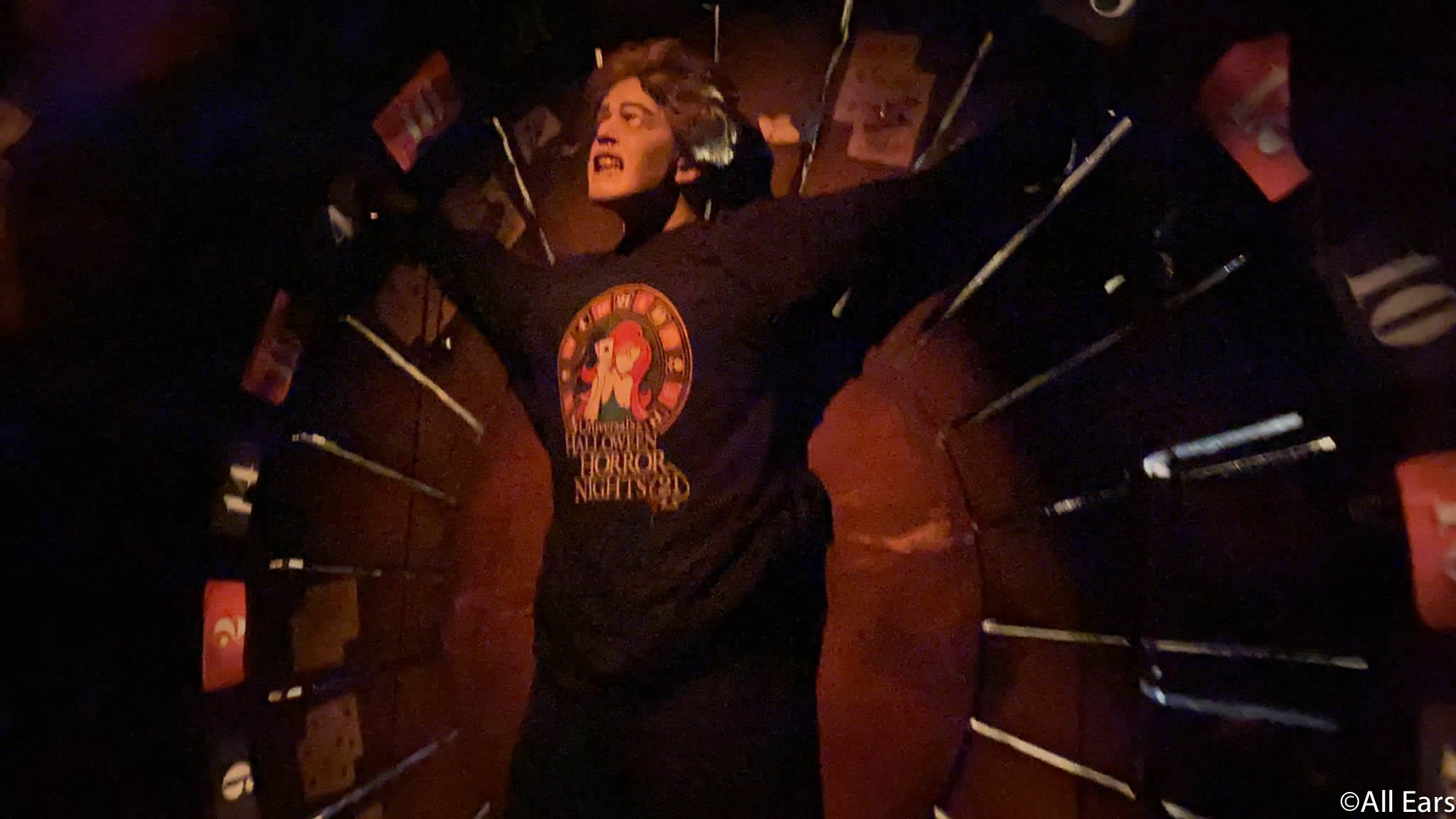 HHN Icons: Captured even tied all of the icons together by placing them in an area of hell beneath Universal Orlando, through the Lantern portal. While they exist there together, the house added another layer of intricacy since the "most fearsome" icon will change throughout the event. That means you'll be able to go back time and time again and catch a different "ruler" on the throne.
HHN Icons: Captured basically had no competition when it came to securing that number one spot this year — it's just that good. And, we can't WAIT to go back again!
2) Beetlejuice
Molly's Ranking: 2 🤡 for scares, but 5 🤡 for awesome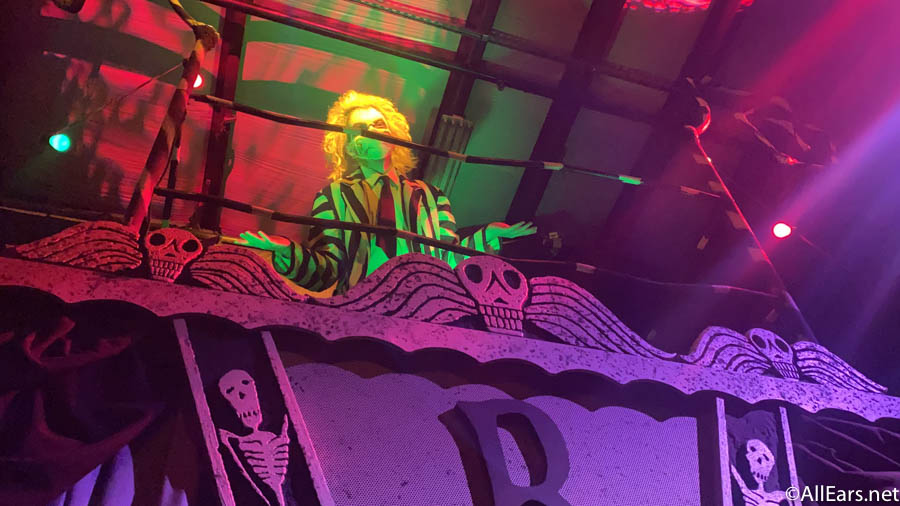 Universal usually places a not-so-scary and sometimes campy house in the midst of its most terrifying entertainment at Halloween Horror Nights. And, even though Beetlejuice technically counted as that house this year, it took humor and pop culture to the next level.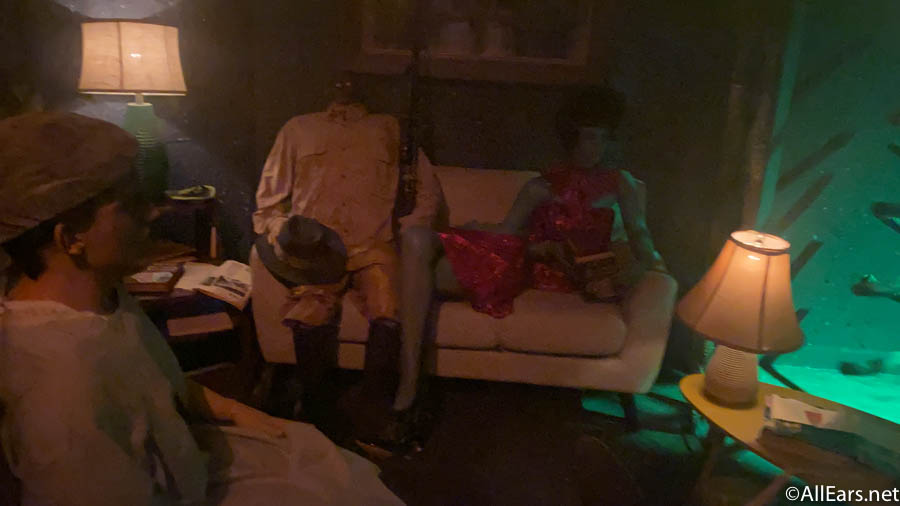 Fans are able to walk through the classic movie, journeying through both the Land of the Dead and the Land of the Living for the full scope of the Beetle-verse. Along with spotting your favorite characters and scenes, there were still a few jump scares along the way too! But, if we're honest, the Beetlejuice house was all about the set design and Universal's ability to turn popular entertainment into even MORE amazing entertainment.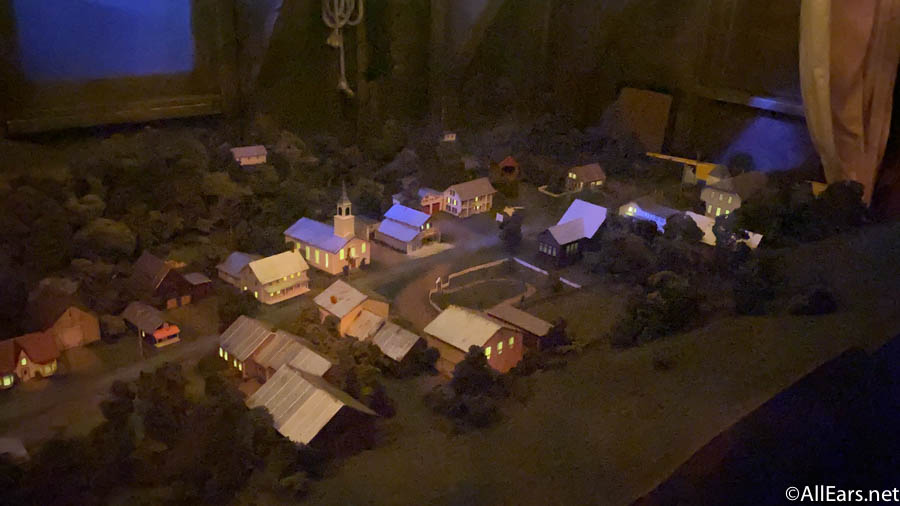 If it meant we could go through this house for eternity, we would gladly say Beetlejuice's name three times. 😉
3) The Haunting of Hill House
Molly's Ranking: 4.5 🤡 for scares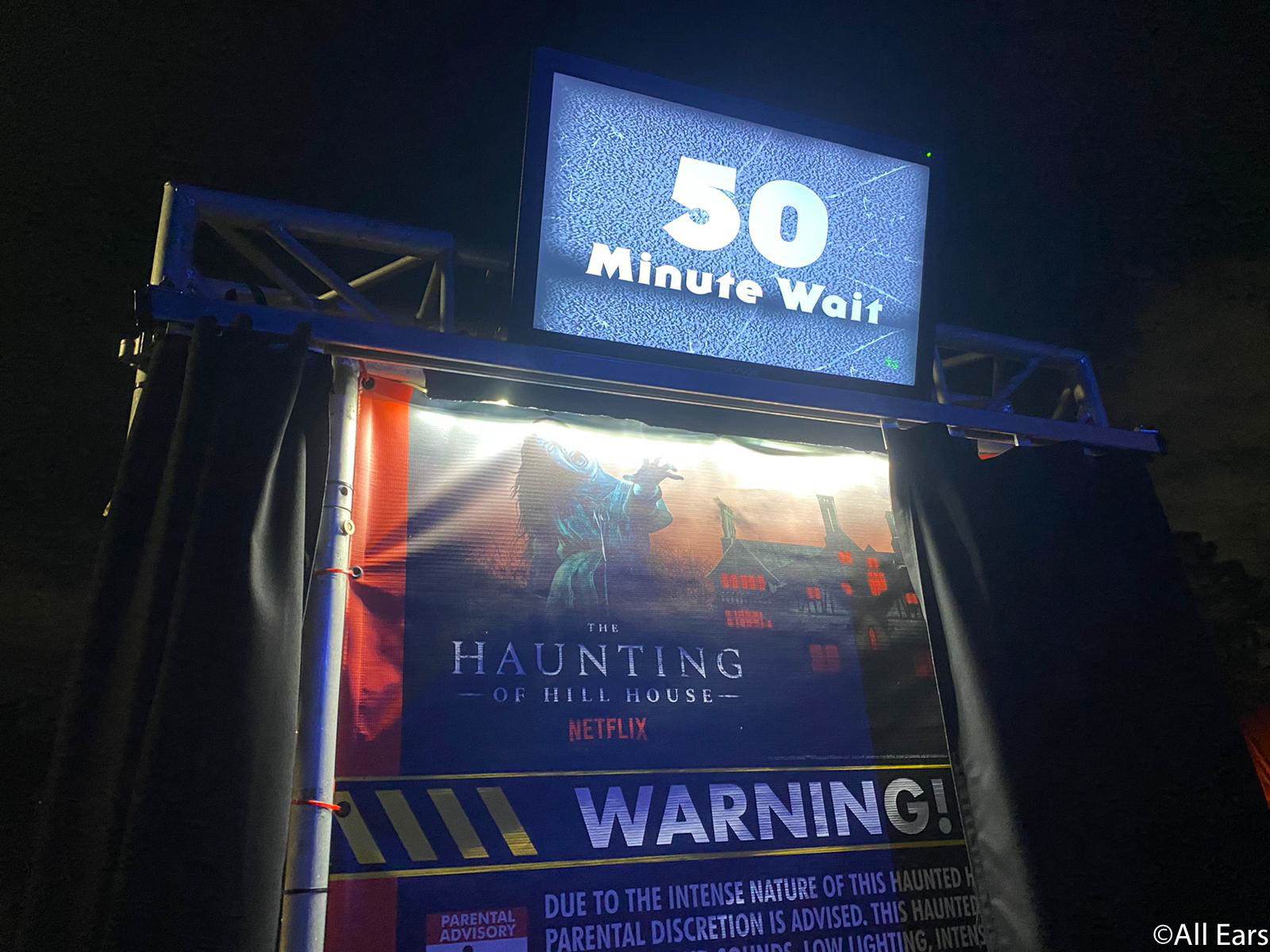 Although this year is full of original content, Universal hasn't been shy to using IPs at houses. Whether they're based on popular movies or hit TV shows, Universal still goes all out in making sure the details are up-to-par. Netflix has been known to release its own horror content, like American Horror Story and Stranger Things, which Halloween Horror Nights eagerly adapted into themed houses. And, The Haunting of Hill House is just as much as a smash hit this year as its predecessors!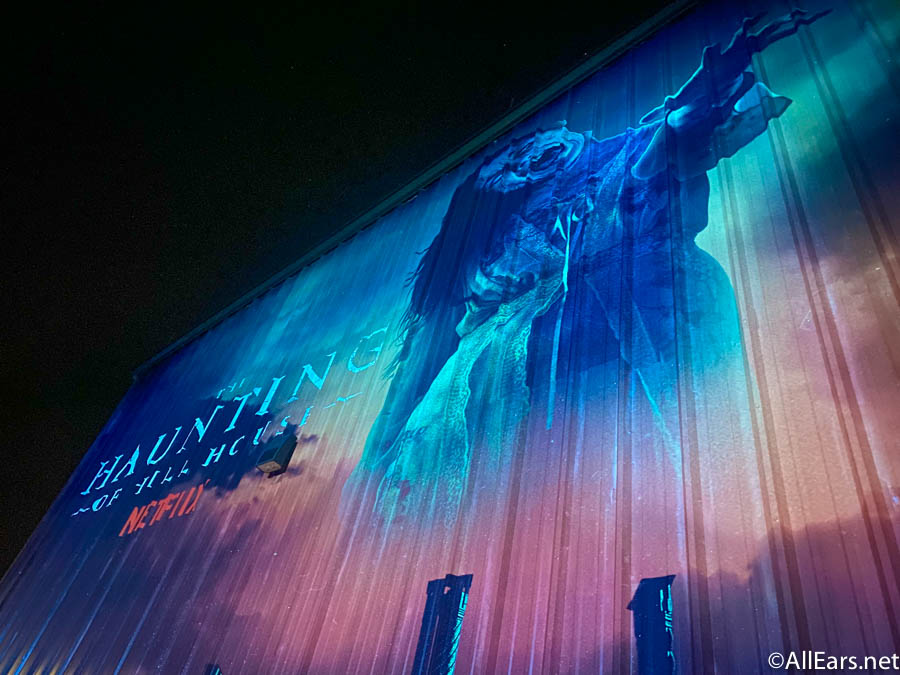 The grand scope of creating an entire house and jumping between two timelines like the show does is no easy feat. But, Universal was incredibly able to conquer it (no surprise there), bringing The Haunting of Hill House to life in ways that all fans can enjoy. The attention to detail was immaculate, as dialogue and important scenes drew everyone further and further into the house.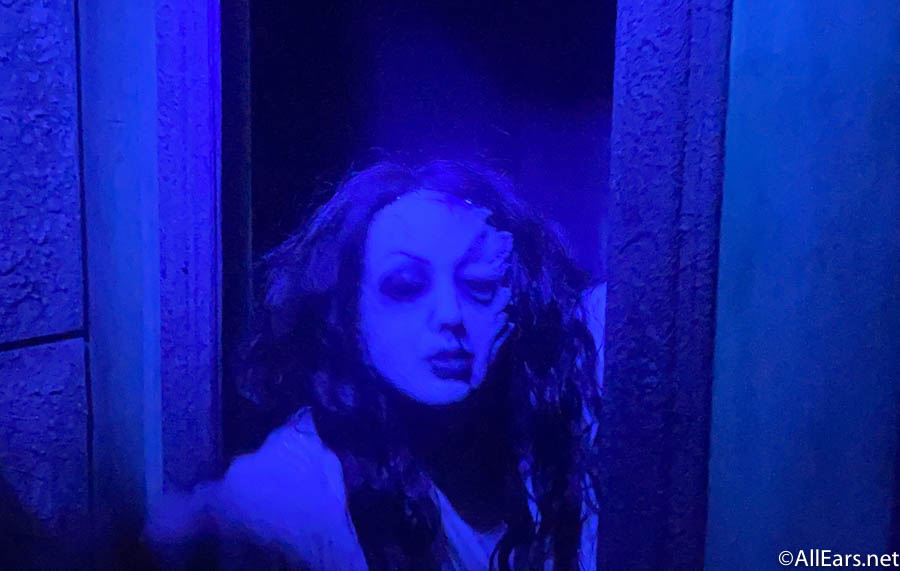 Despite there being HOURS of content to sort through in the episodes, Universal didn't sacrifice the integrity of the show or its plot with the way The Haunting of Hill House told its story. If there was going to be an IP headliner this year, we are so glad that Universal struck the iron while it was hot with one of Netflix's newest horror shows.
4) The Wicked Growth: Realm of the Pumpkin
Molly's Ranking: 4 🤡 for scares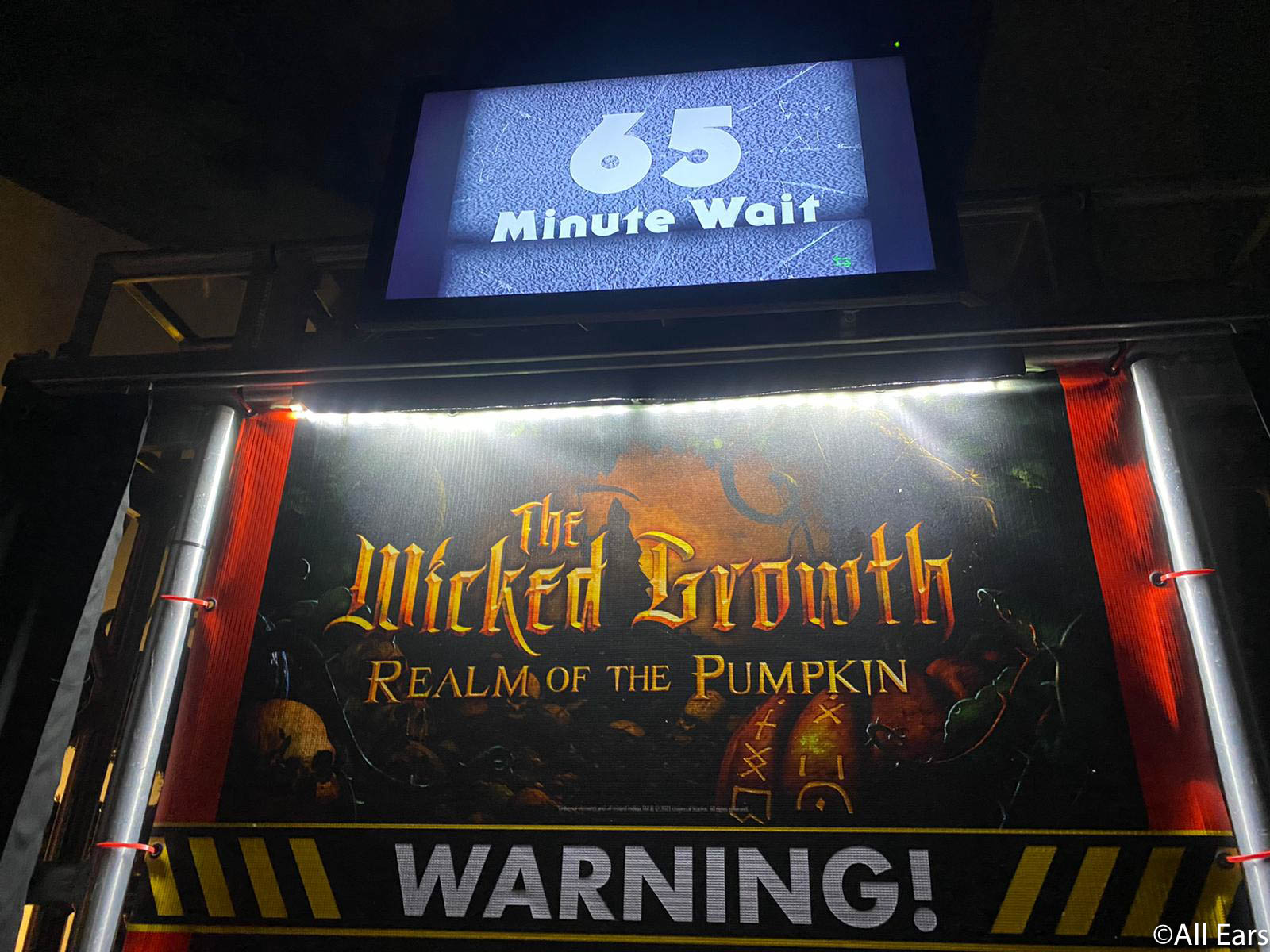 One of the scariest parts of a haunted house is not knowing what's around the corner. But, what makes that experience even more terrifying, is when you're surrounded by darkness and can't see what's ahead of you. Previously, Universal has taken these fears to the next level in houses like Seeds of Extinction, where an overgrown environment amps the scares up. The Wicked Growth: Realm of the Pumpkin leapt off from that guideline, but also changed the way visitors regarded Halloween.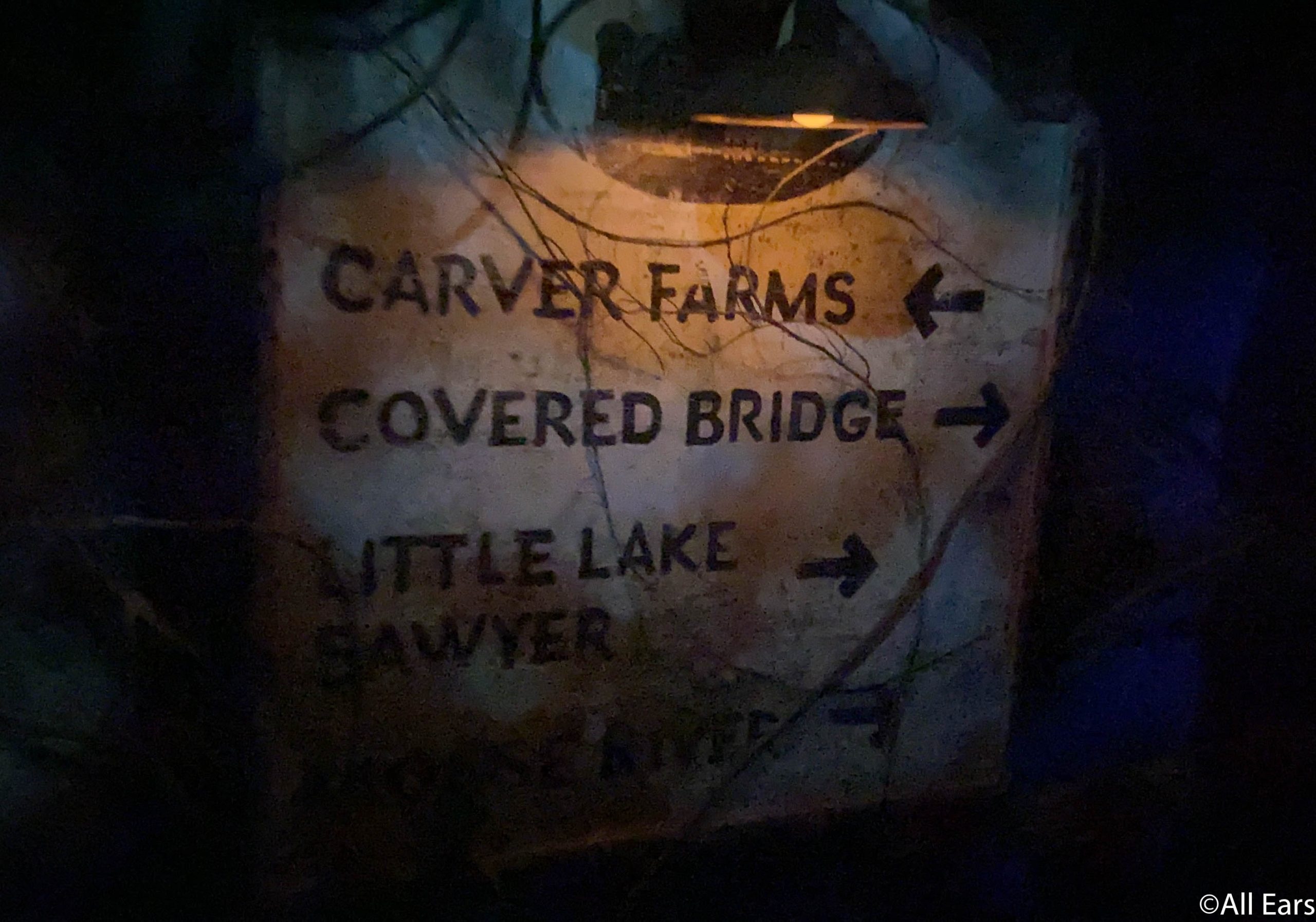 Guests were put in the middle of the Pumpkin Lord's yearly harvest, which is a twist on Halloween. No longer are the pumpkins a source of food or fun for everyone, but the humans are instead! And, let's just say the darkness, overgrown environment, and horrifying costumes pushed the scares to a level that made it a fan-favorite and a nightmare at the same time.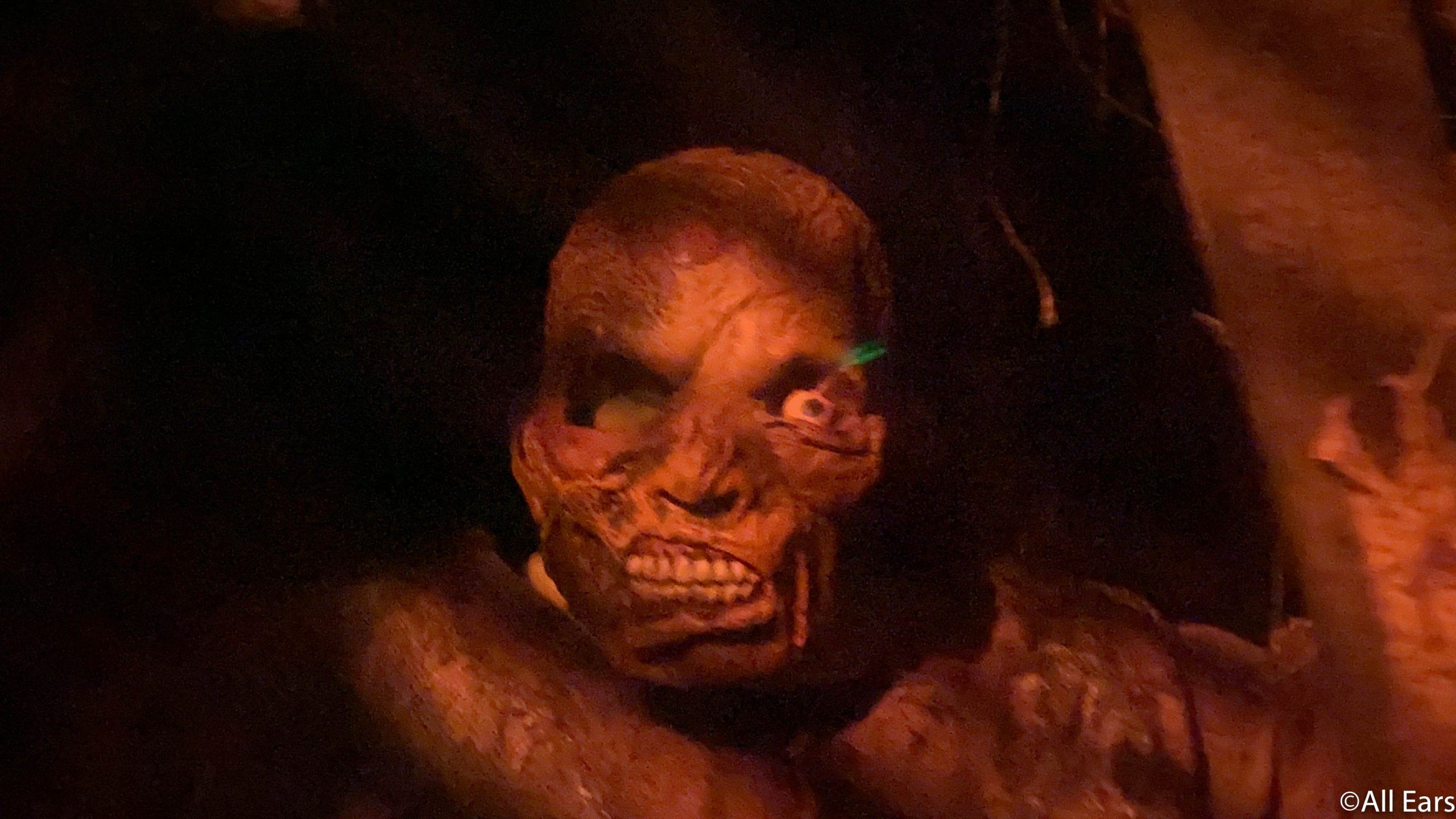 You might even reconsider drinking that PSL after going into the Realm of the Pumpkin!
5) Case Files Unearthed: Legendary Truth
Molly's Ranking: 2.5 🤡 for a medium level of scares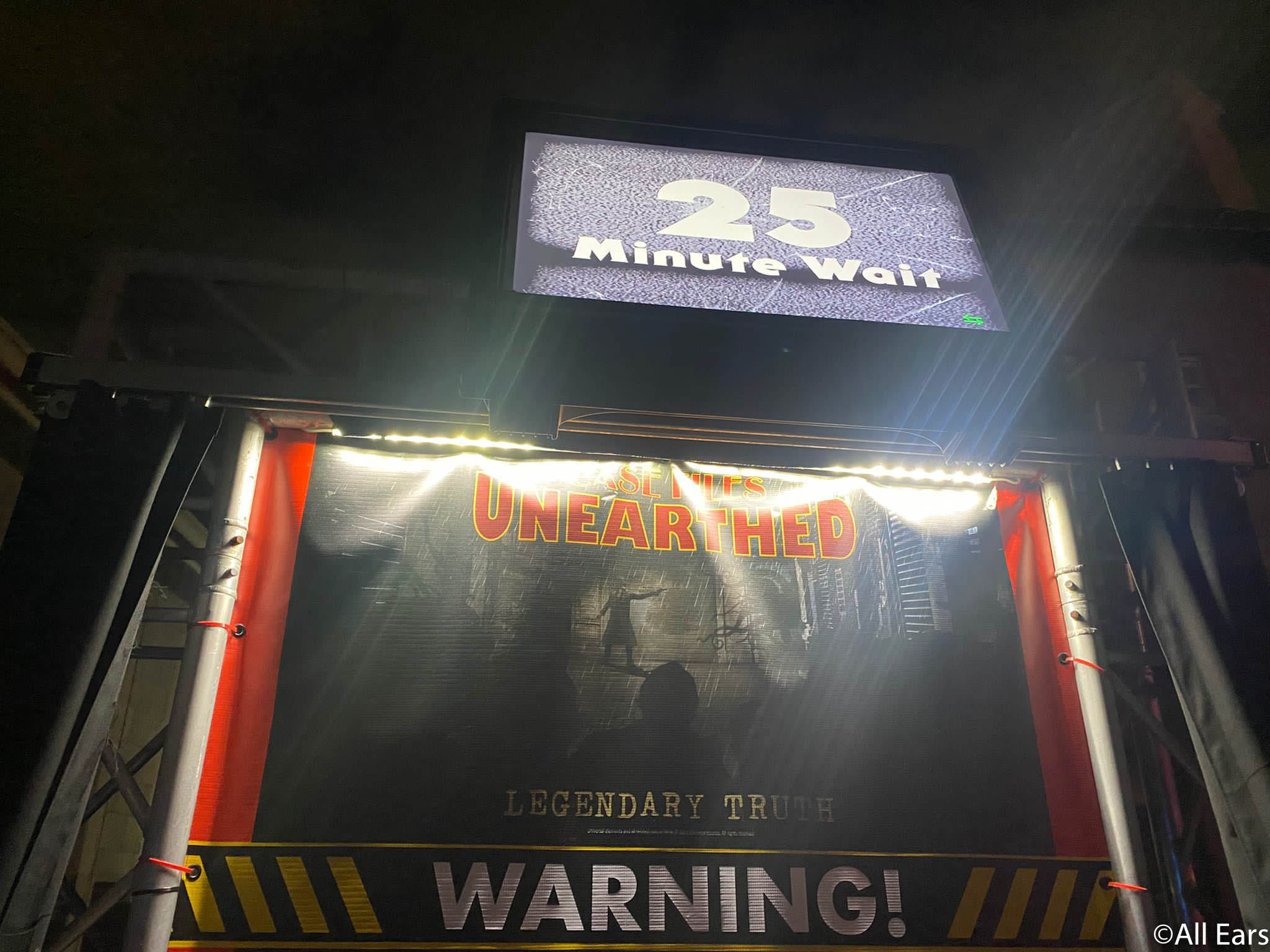 Legendary Truth: The Collective was a group put together in 1948 by Boris Shuster that has investigated paranormal activity back then (prior to the origins of Halloween Horror Nights). Then, The Collective was formed soon after, which tried to solve the evil at Halloween Horror Nights.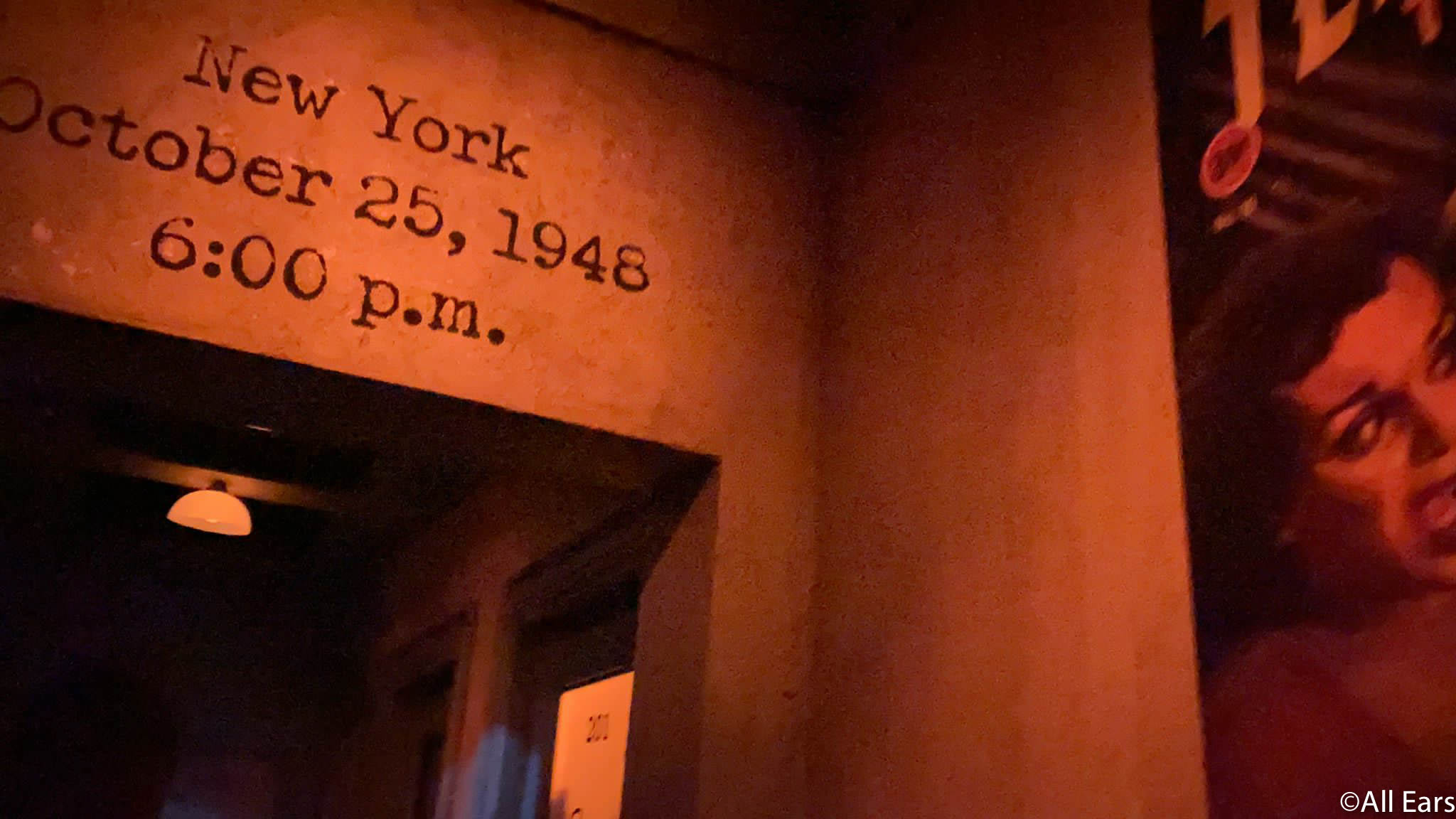 Over the years, Universal literally had guests join the group as they tried to solve the mystery through virtual and in-park means over the course of the events. So, Case Files Unearthed: Legendary Truth was like a huge love letter to Halloween Horror Nights fans as spots like Sting Alley and the Kitty Kat Club returned, along with Boris Shuster. Guests time traveled in the house to go through a film noir detective style maze.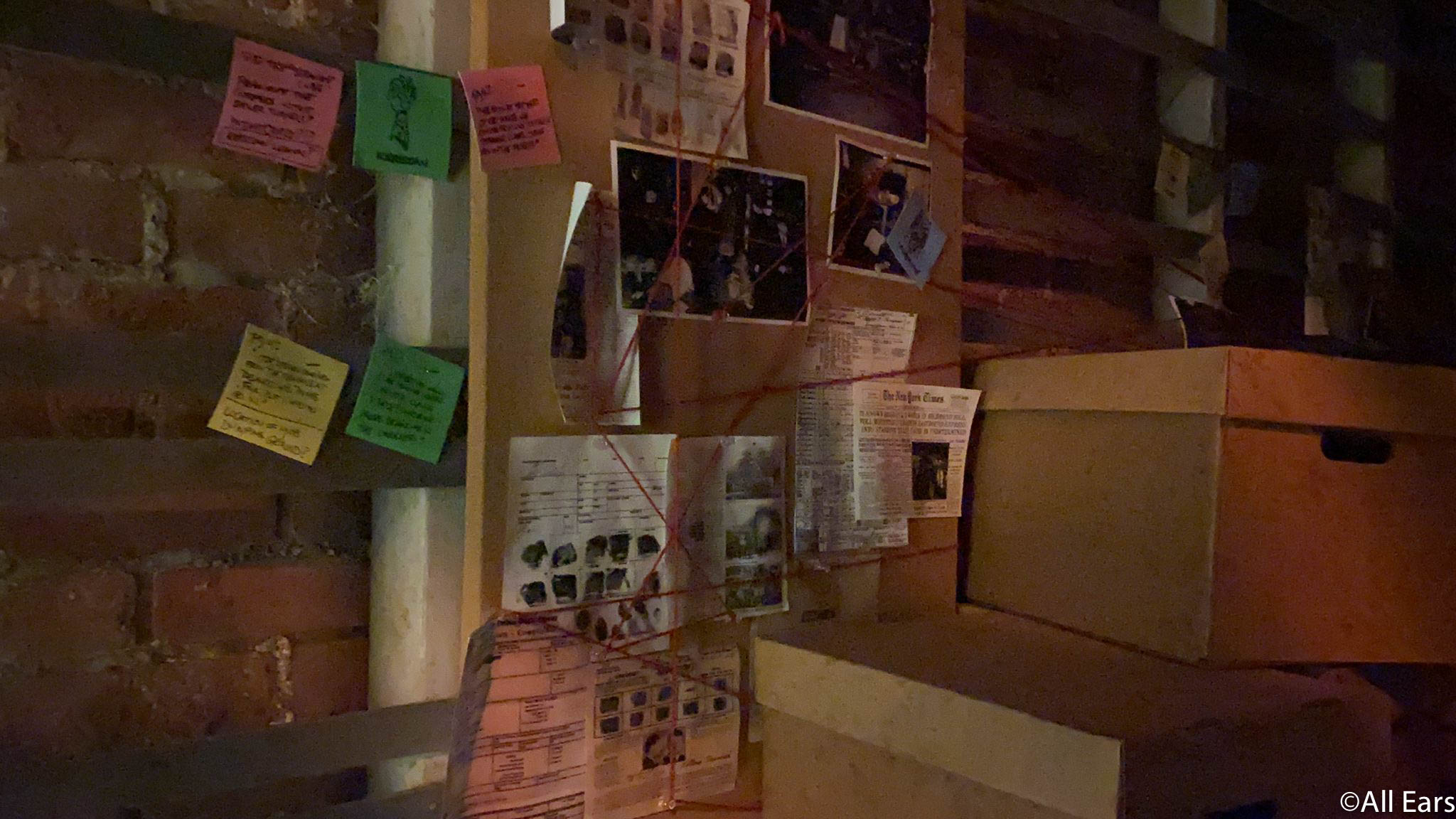 The scares were at a medium level, but that wasn't the point with this house. Instead, the details, the sets, the dialogue, and everything else connected YEARS of Halloween Horror Nights events together, really making it something special. So, why isn't it up higher on the list, you ask? Well, the issue with Case Files Unearthed: Legendary Truth was that HHN newbies or even those who have only been going for a few years were almost left in the dust with the story.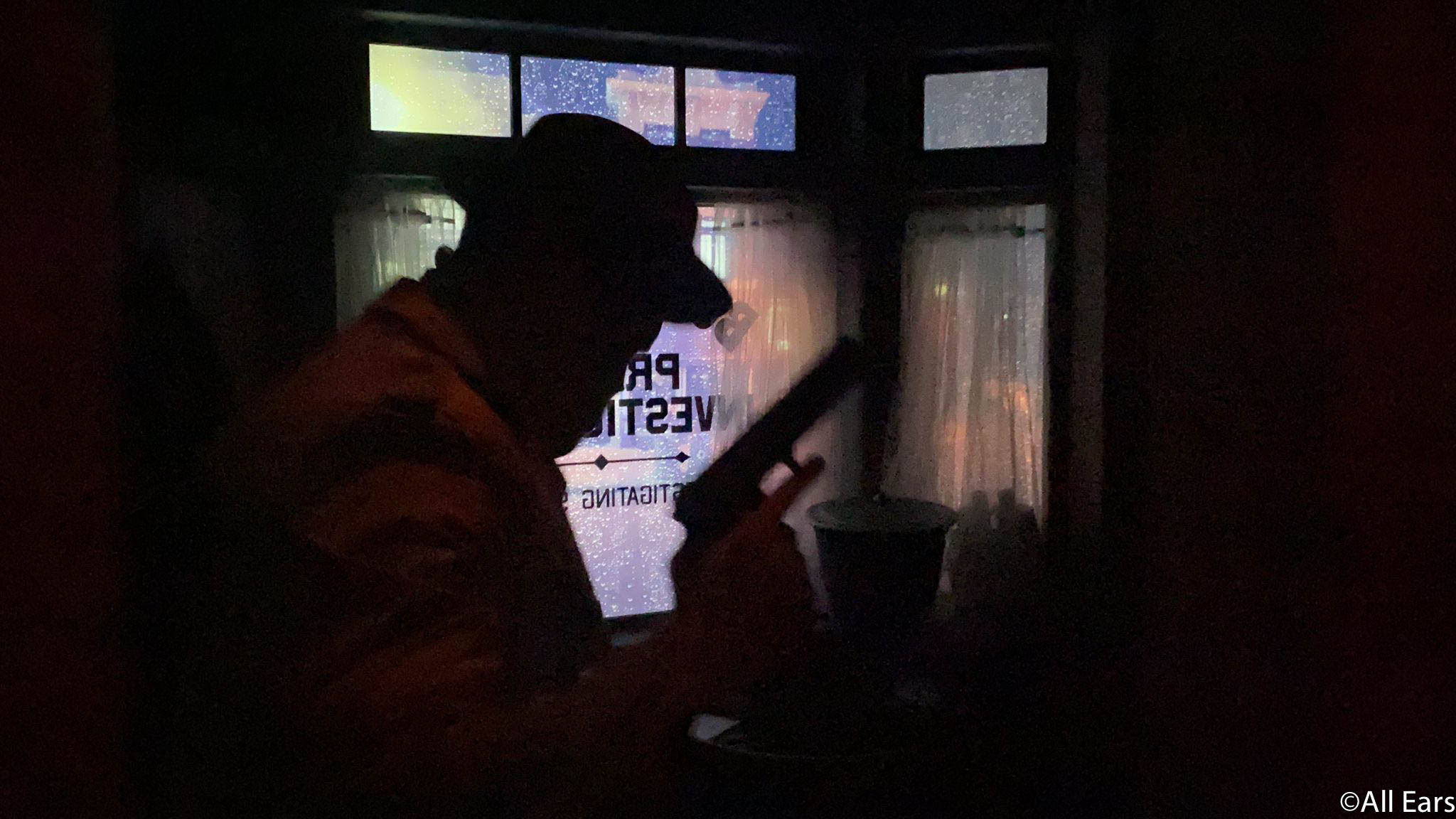 It was hard for people to understand or even find information on, since part of why The Legendary Truth series became so popular was its interactive nature. It may have scored a top 3 on our list had Universal incorporated similar virtual and in-person elements like other events had. We think this actually would have made the 30th anniversary event even BETTER as a whole. Although it was a pretty big let-down to have the interactive nature disappear this year, we were still thrilled to see The Legendary Truth story return again.
6) Puppet Theatre: Captive Audience
Molly's Ranking: 3.5 to 4 🤡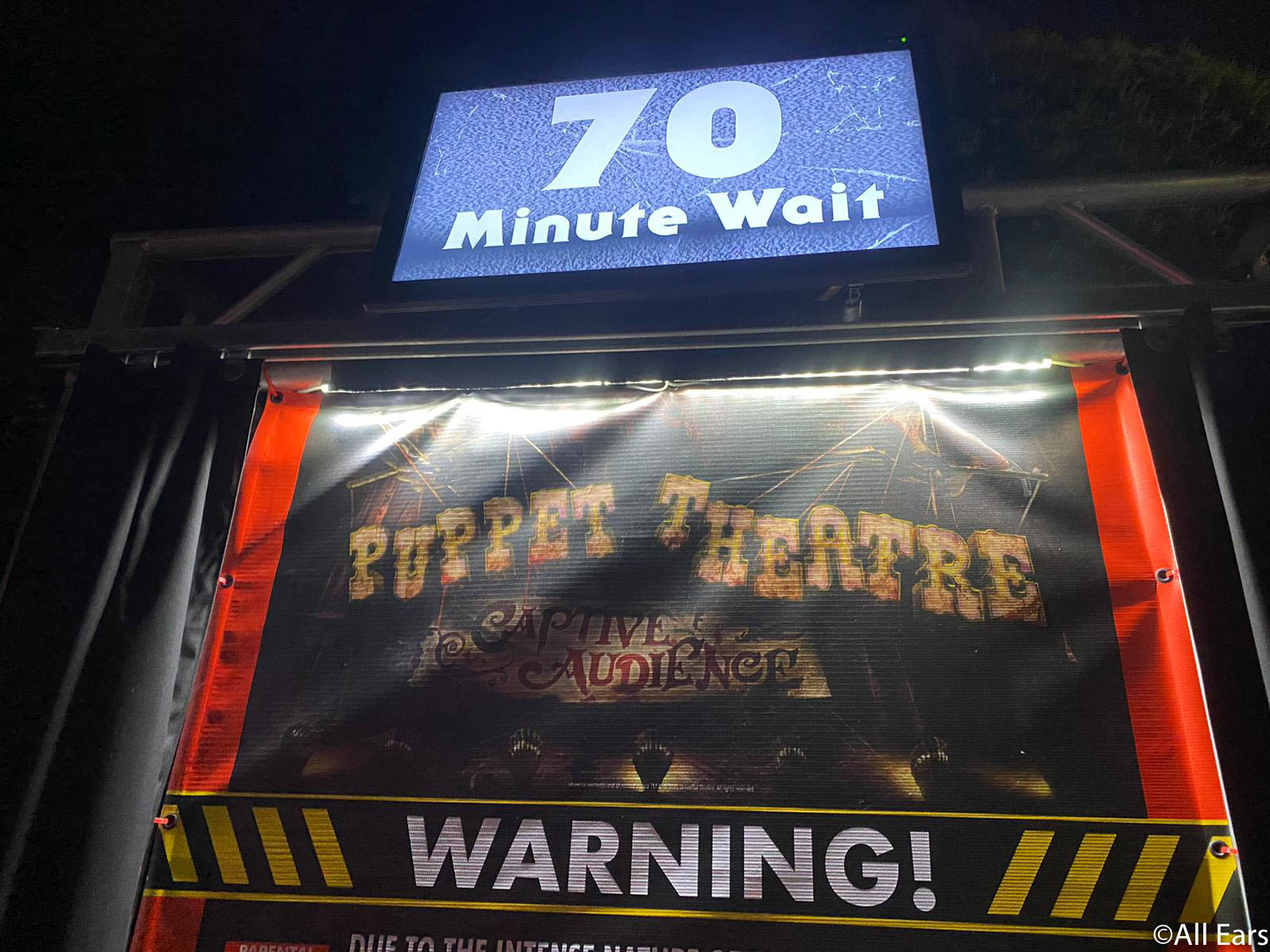 Puppet Theatre: Captive Audience was the first house announced for the 2021 event, and it surprisingly moved its way towards the middle of our list! In all honesty, the name and story plot of killer puppets didn't really sound too frightening at first (and more like Pinocchio gone wrong). But, what sold us on this house was the INTRICACY! When you first enter, you can find literal Universal Team Members from years past in the dressing room, making it a fun callback for guests.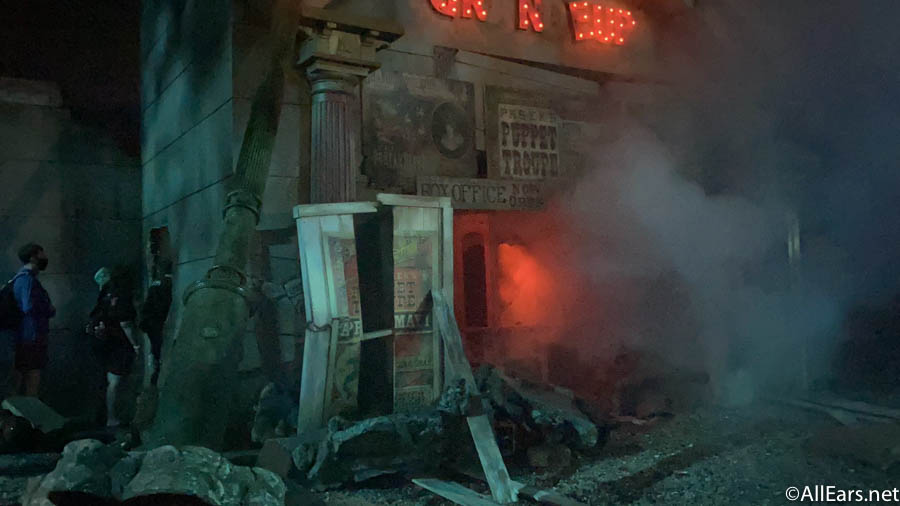 The actual structure of the house was so smooth, as you're guided throughout different levels of the theater without actually climbing through various stories of a building. This illusion was crafted beautifully, along with the actual theatre. We mean, COME ON, there was an entire stage! Each puppet was also pretty unique, too, as the same character or set of characters don't come after you, unlike other houses.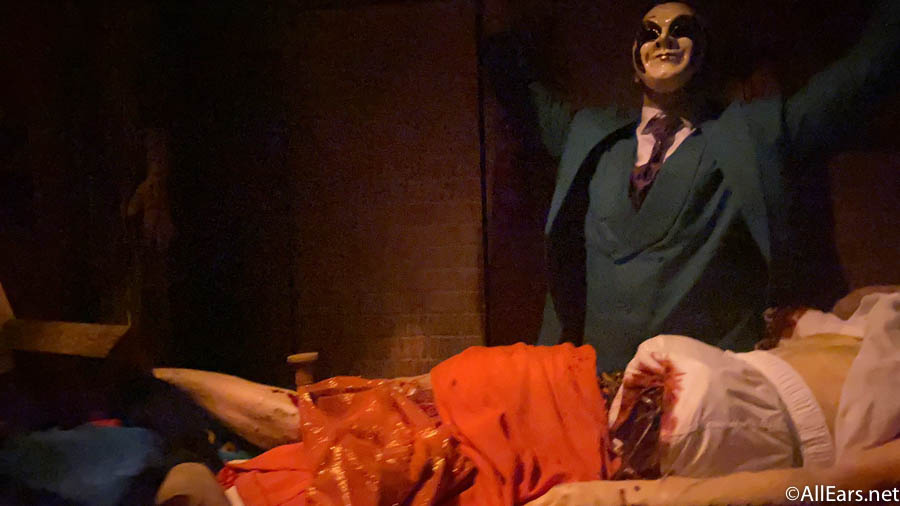 And, Puppet Theatre: Captive Audience was also still able maintain a healthy amount of scares, even if the story itself was slightly corny.
7) Revenge of the Tooth Fairy
Molly's Ranking: 4 🤡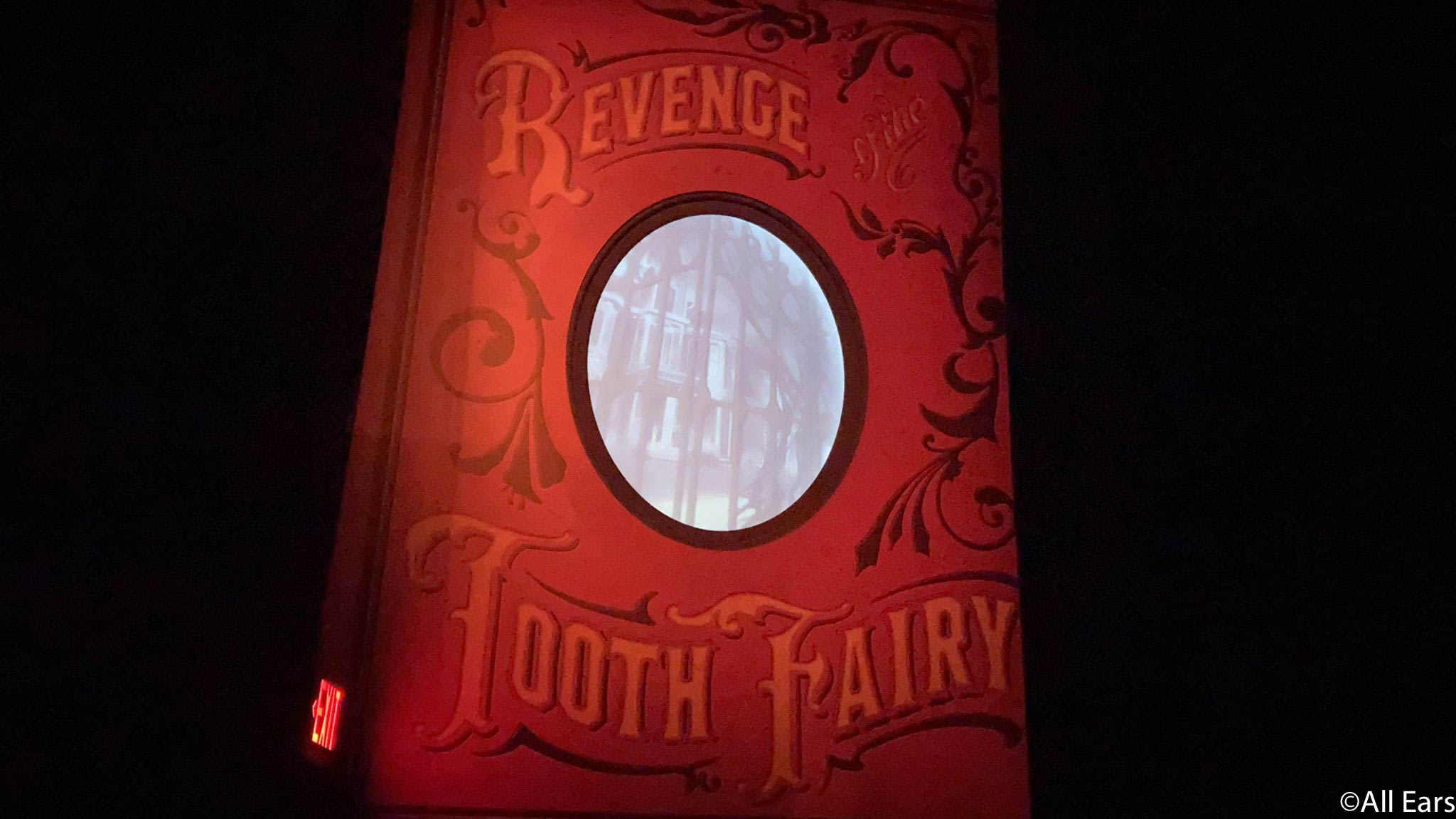 We've seen fairytales come to life in a more horrifying form during the Scary Tales houses that have made their way to Halloween Horror Nights over the years. So, Universal decided to continue down the same path with Revenge of the Tooth Fairy by twisting a beloved fairytale into something more sinister. The biggest draw of the house was its ability to turn the entire house into a pop-up book, complete with moving parts and pages.
It was VERY different than anything else we saw at this year's event, redefining what a haunted house had to look like. But, the reason this house isn't higher up on the list is because of the actual story. Scary Tales twisted fables like Little Red Riding Hood, Hansel and Gretel, and others successfully, pushing the Brothers Grimm stories to an even MORE scary place than we thought possible. And, even though Revenge of the Tooth Fairy tried to do the same, its story didn't quite reach its potential.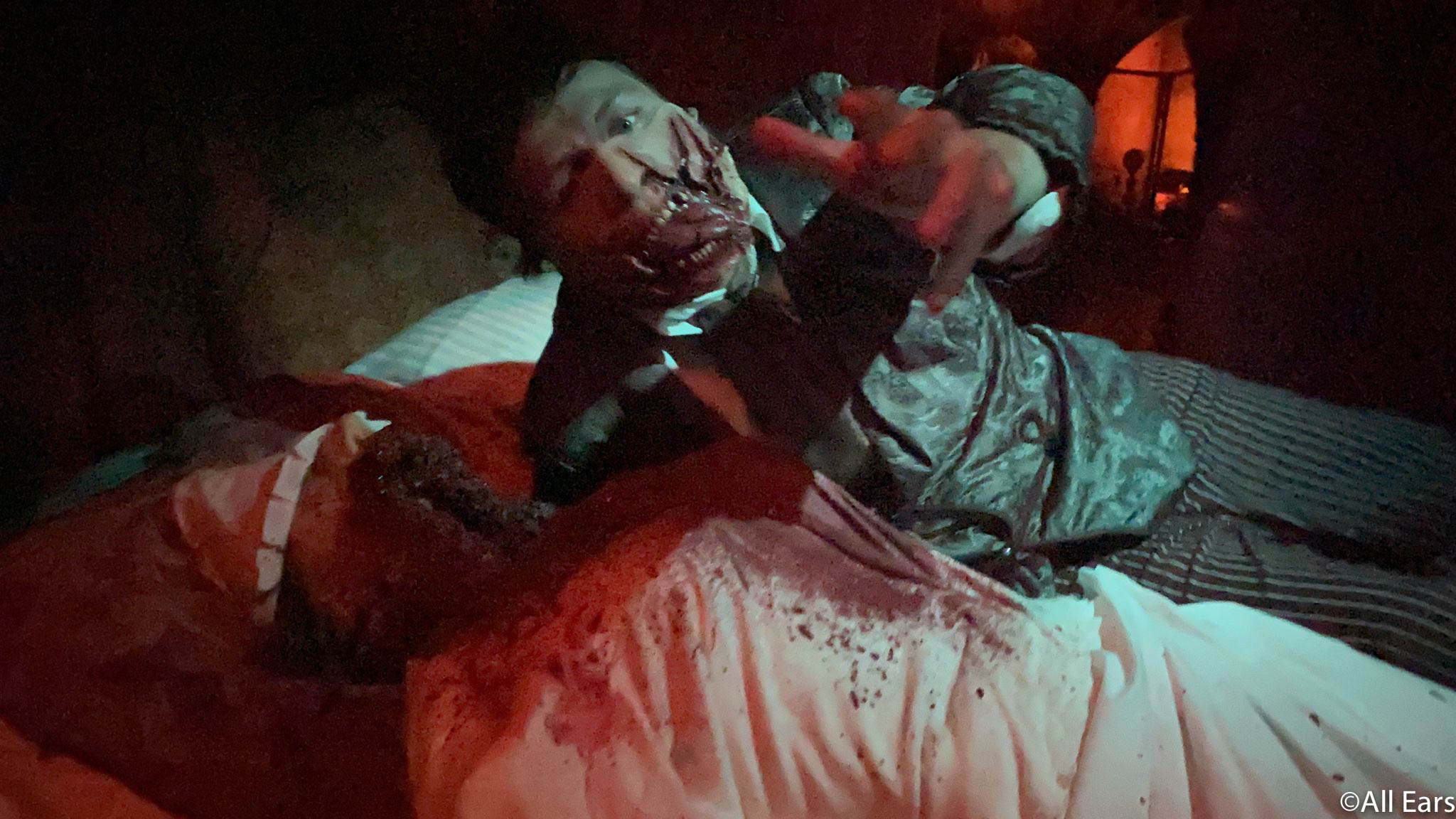 Still, you might want to let your kids know that they REALLY should give over their baby teeth…y'know, before it's too late!
8) The Bride of Frankenstein Lives
Molly's Ranking: 3 🤡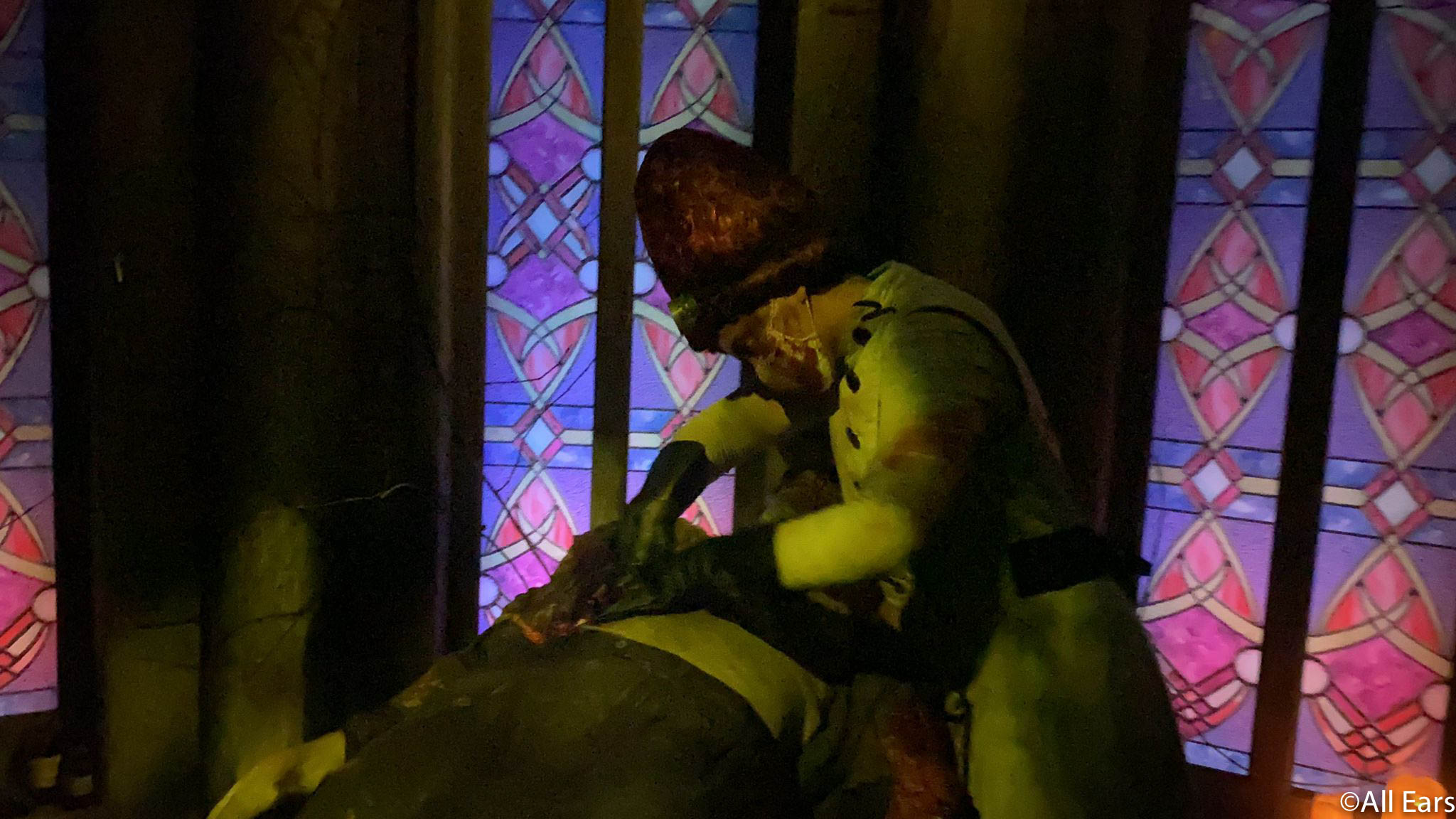 The Universal Monsters have been frequent visitors to Halloween Horror Nights, as various houses themed after them have been fan-favorites throughout the years. During HHN 29, we even saw an entire house dedicated to the lot of them during Universal Monsters. This house easily became one of the best features at the event, setting the bar pretty high for The Bride of Frankenstein Lives.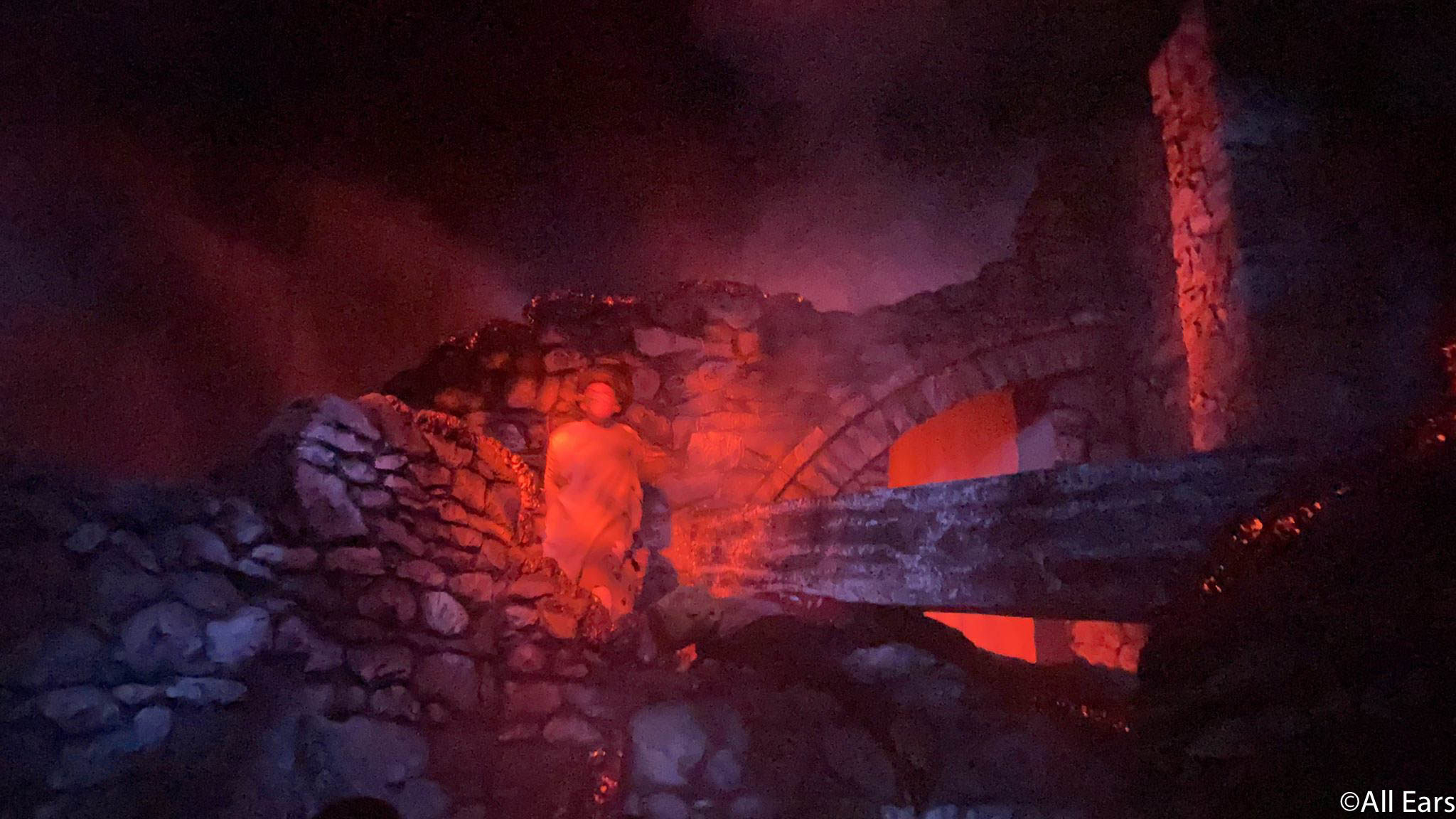 While the actual strange love story component of the house was oddly heartwarming, the scares weren't really there as much. There were a few moments where jump scares in key moments were well-timed. And, even though the story itself was great, it was hard for The Bride of Frankenstein Lives to hold a flame to Universal Monsters from the last FULL Halloween Horror Nights.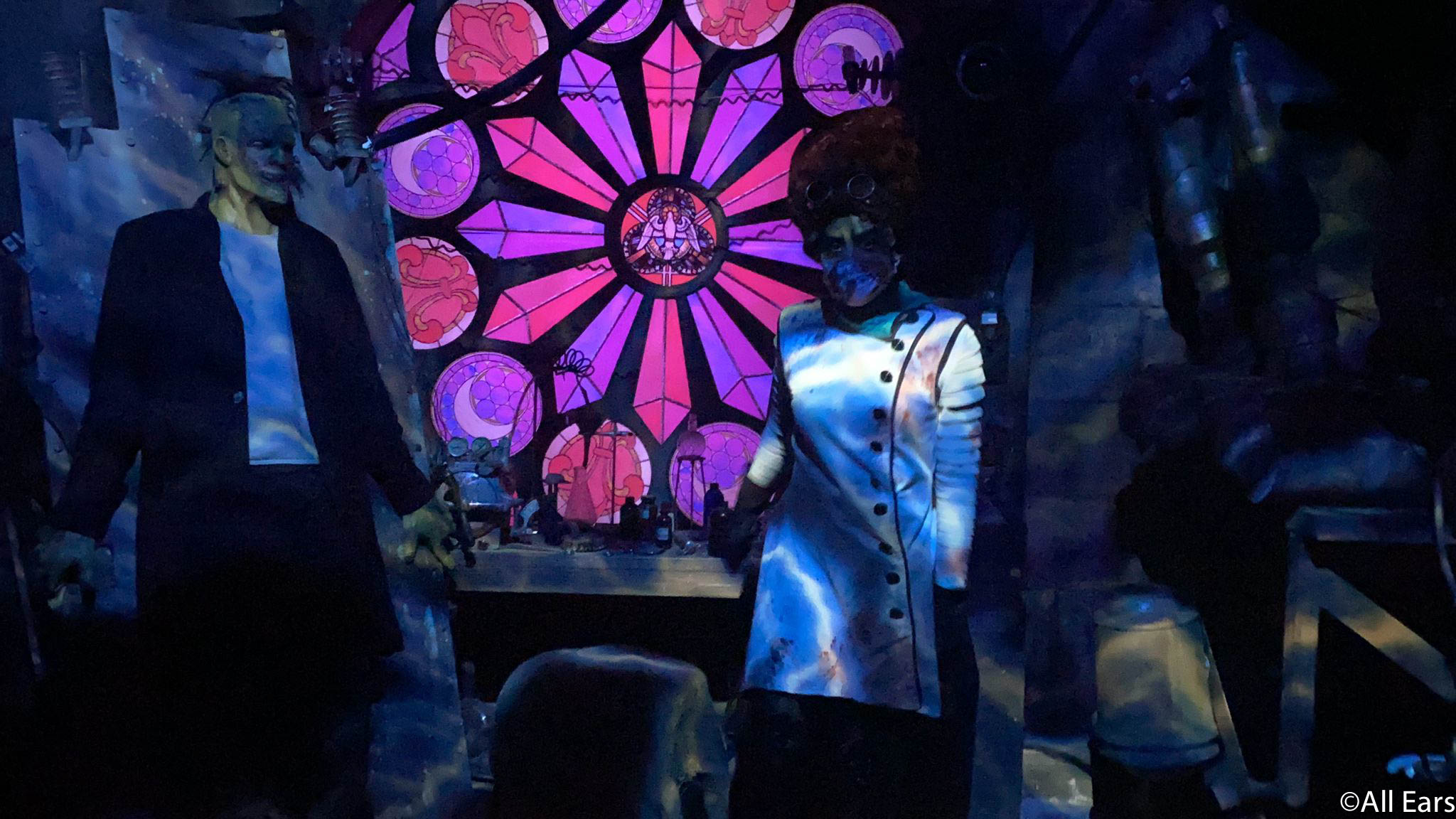 Still, we have to say that if we had someone love us as much as The Bride of Frankenstein loves Frankenstein's Monster, we'd be happy people! 💗
9) Welcome to SCarey: Horror in the Heartland
Molly's Ranking: 2.5 to 3 🤡 because it wasn't super scary, but an HHN fan would appreciate it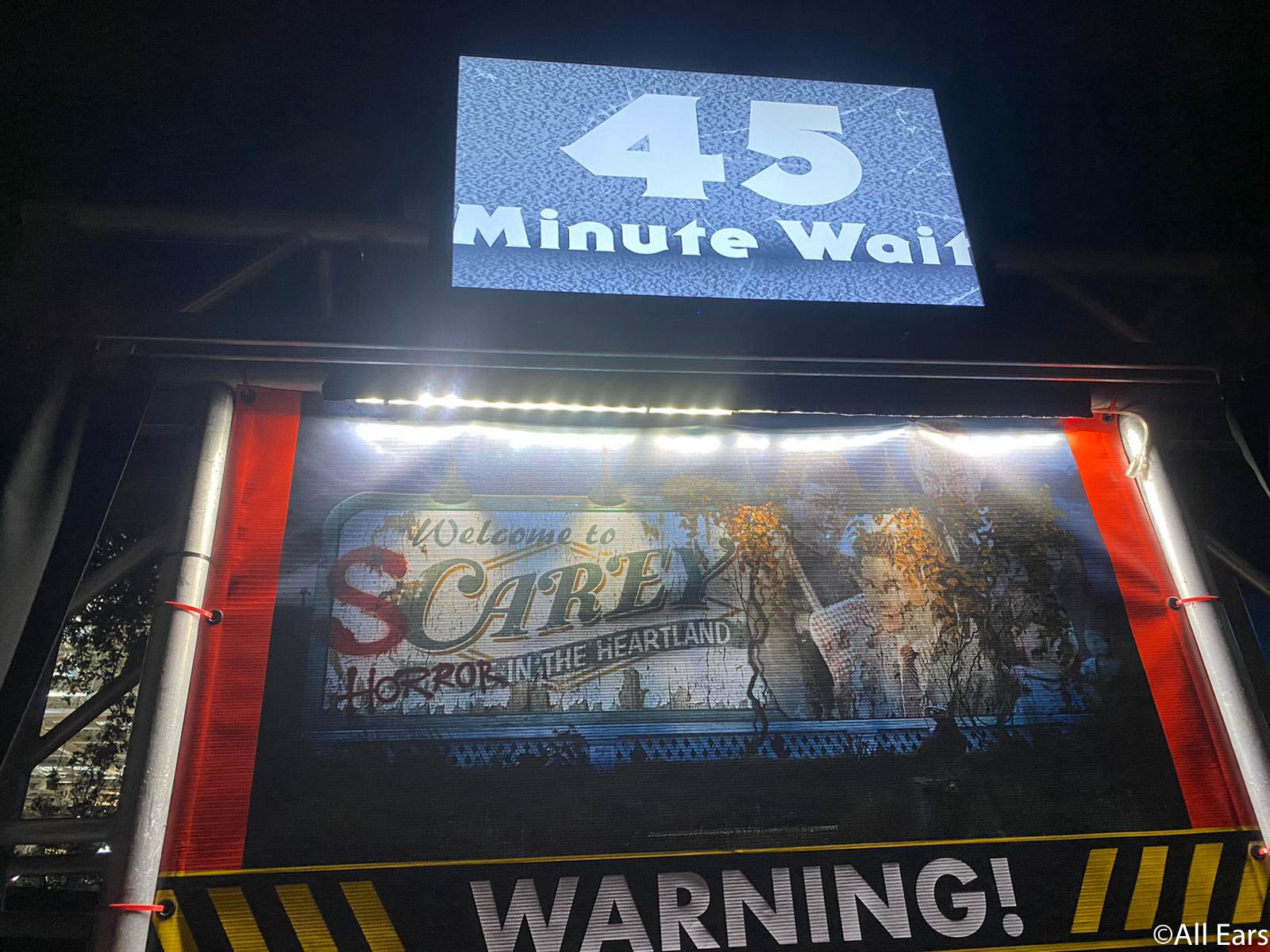 Carey, Ohio has connected a LOT of houses, scare zones, and stories around Halloween Horror Nights for years. That's why it was kind of a bummer to see Welcome to SCarey: Horror in the Heartland fall flat. The premise of bringing back many of the occurrences that have taken place over the years in the town sounded incredibly promising. But, the execution just didn't connect them well. The scares could have been MAJORLY better, since many of the stories that have happened in Carey during HHN are terrifying.
The walk-through design of the house didn't entirely feel as jointed as we would have liked. In reality, it would have been interesting to see it play out more like Universal Monsters, where each room hinted at the next before you arrived. This would have allowed Welcome to SCarey: Horror in the Heartland to pack even more returning characters and stories, while keeping everything flowing smoothly.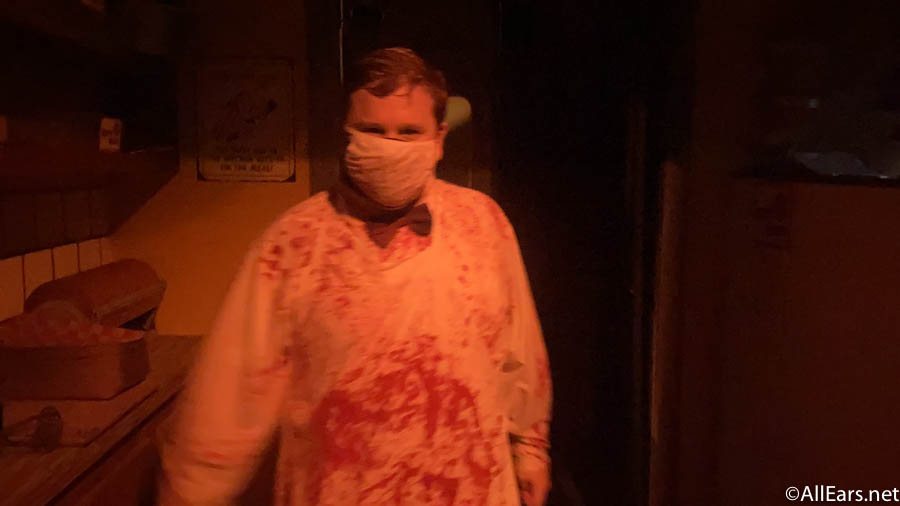 Regardless, we still were happy to see Universal bring back years of material in a house, since it IS the 30th anniversary after all!
10) Texas Chainsaw Massacre
Molly's Ranking: 100 🤡 for scary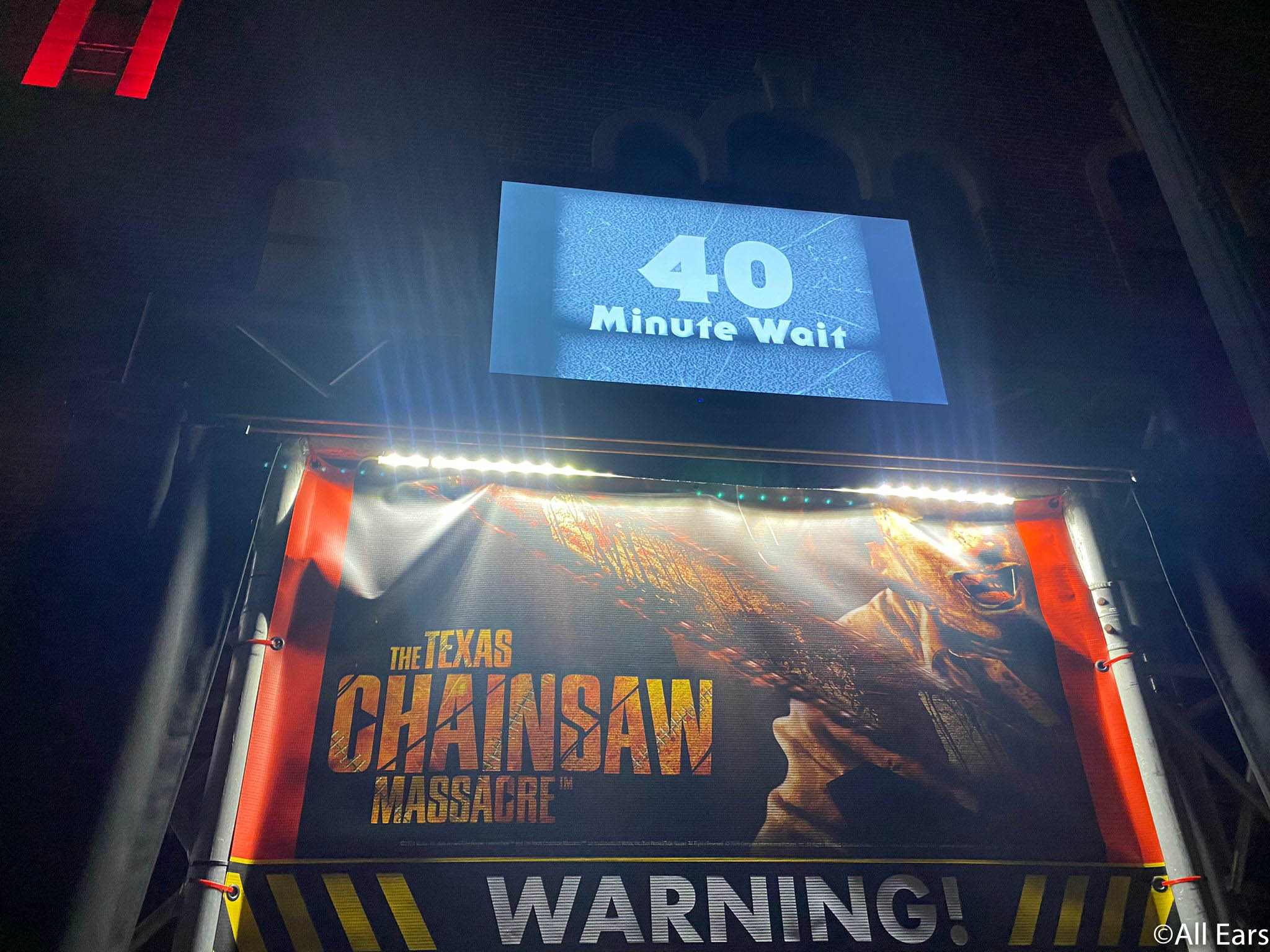 If you're looking to have your socks scared off, Leatherface will definitely help with that during Texas Chainsaw Massacre! While this house definitely packed the scares, it wasn't nearly as unique as any other spots around Halloween Horror Nights this year.
The Texas Chainsaw Massacre has previously popped up during past events. Even though the house has differences this year to make it stand out, it's at the bottom of our list because it just doesn't stack up to the newer and more original stories at the other Halloween Horror Nights Houses!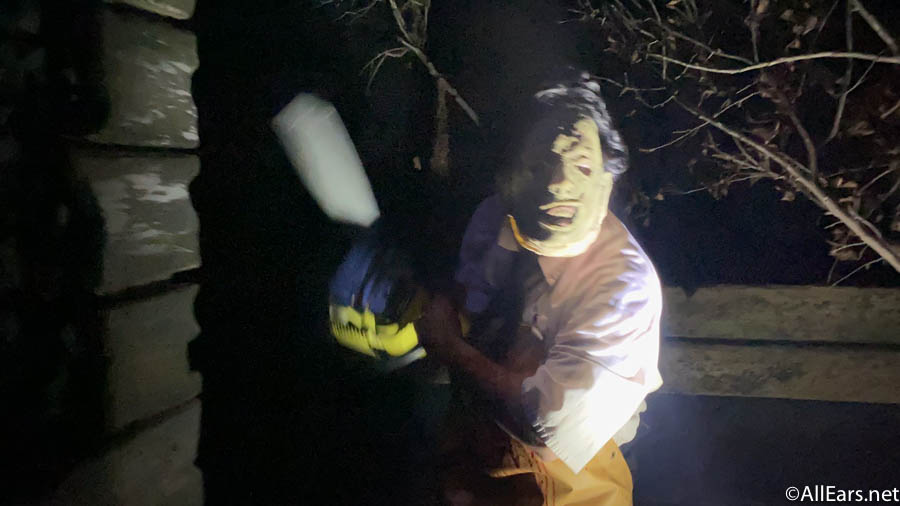 Overall, Halloween Horror Nights 30 is a total success in its ability to make HHN die-hards happy and attract newer guests as well! We still enjoyed every house, regardless of where they were in our ratings. And if you want to see MORE of Molly's rankings, check out the video below!
Be sure to stay tuned with AllEars for more Universal entertainment and news coming soon!
Will you be going to Halloween Horror Nights this year? Let us know in the comments below!