In the footsteps of movies based on famed Disney Parks rides such as Pirates of the Caribbean, comes Walt Disney Studios' latest park attraction film, Jungle Cruise.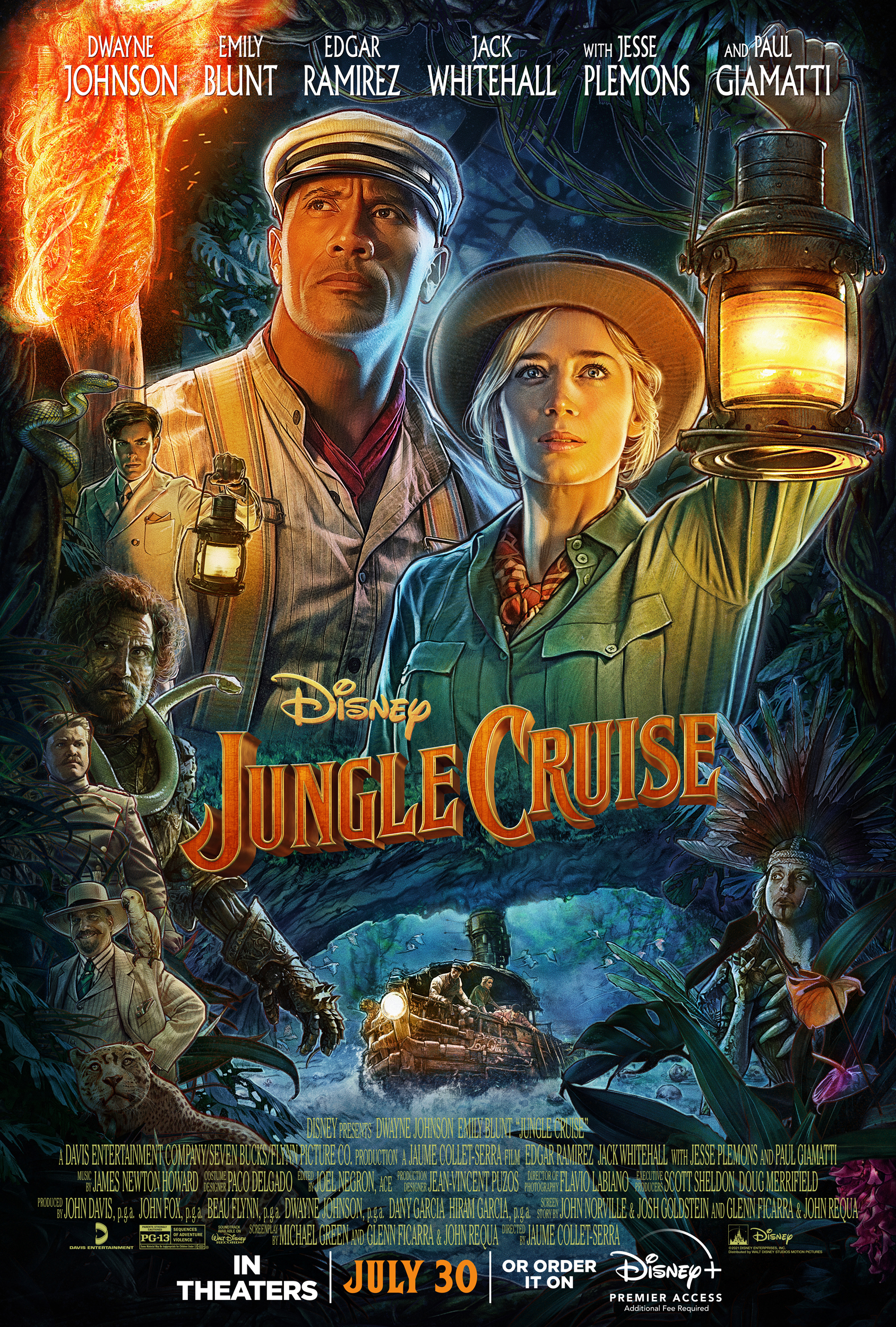 Inspired by the Disneyland attraction of the same name, Jungle Cruise stars Dwayne Johnson and Emily Blunt as a mismatched pair making their way down a long river in the Amazon jungle searching for the Tears of the Moon–mystical blossoms which can cure any ailment and could revolutionize modern medicine.
Along the way, they encounter adventure and peril from any number of sources, including wild animals, indigenous populations, World War I, legendary conquistadors, and the Backside of Water.
Fresh from the film's premiere at Disneyland, stars Dwayne Johnson ("Frank Wolff,") Emily Blunt ("Lily Houghton,")  Jack Whitehall ("MacGregor Houghton,") and Edgar Ramirez ("Aguirre") took a few minutes to discuss the making of the film and their impressions of its attraction namesake.
Press Conference highlights:
Blunt on revitalizing the Adventure Movie genre:  "Tonally, we just needed to strike a chord that was really well-crafted, and that we curated with so much love…in the spirit of the films that we all grew up watching.  And just–I mainline those movies into my veins.  I just loved Indiana Jones and Romancing the Stone, African Queen…they are just joy bombs, and they're nostalgic, and I think we just needed to pierce people's hearts directly with the spirit of those films that we all loved as children.
"But I know when…I first met Jaume [director Jaume Collet-Serra] we said, 'well, what do you feel this movie's about?'  And I always ask a filmmaker that before I'm about to sign on, 'cause I want to know its call–what the show's about, what the movie's about.  And he goes, 'you know, it's about love.'
"And it was so perfect, 'cause you could've talked about all the action, the spectacle…and the myths and the legends and all that. But that's when I knew in Jaume we had an innate romantic…and a world builder, and that's what you need for this type of movie."
On MacGregor's coming out scene: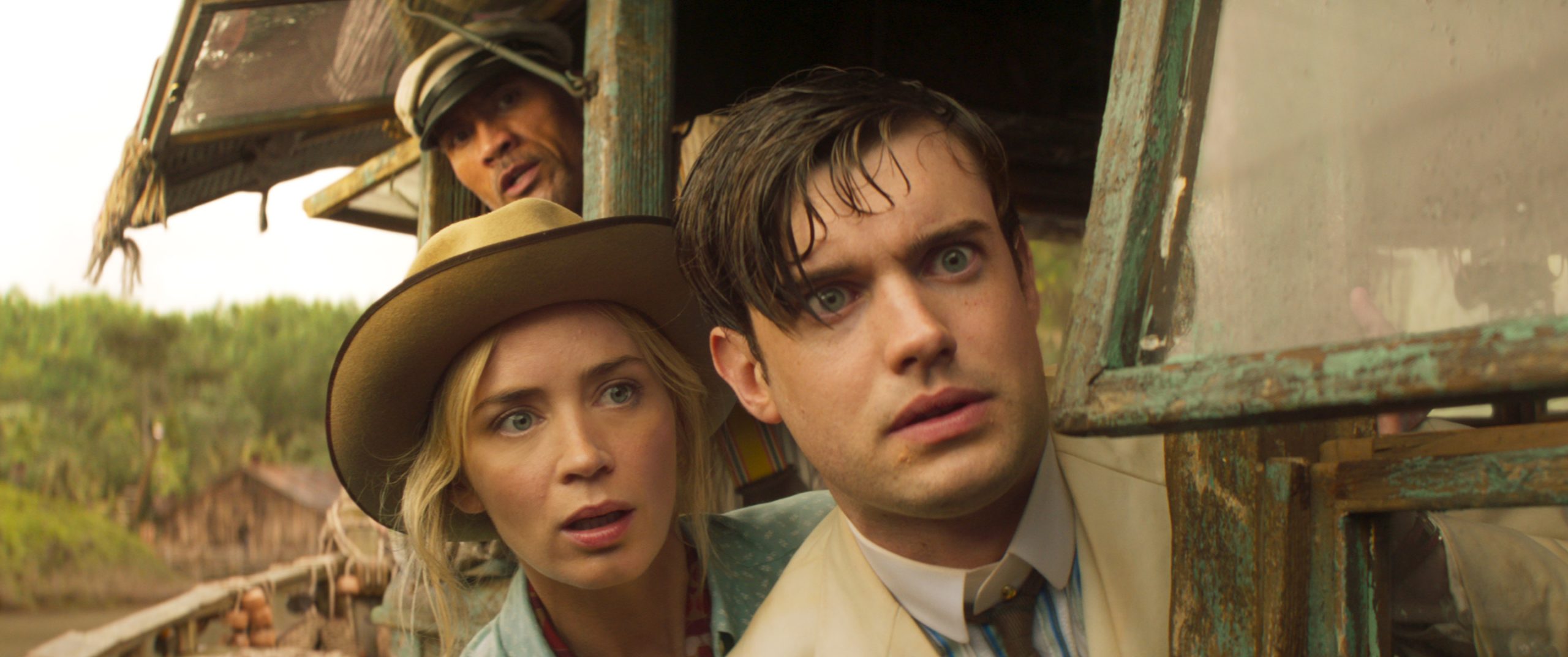 Johnson:  "I felt that the scene was really exactly what it was, which was two men talking about what they loved and who they loved, and it was as simple as that.  And we were sharing a drink. Jack?"
Whitehall:  "Yeah, I think it was a scene that we really wanted to get right, and…I think what's so great about this movie is that all of the characters feel so fleshed out, and all of them have interesting backstories and are fully realized.
"You know, in a lot of movies of this kind of genre sometimes, you'd have characters that are a little bit kinda two-dimensional, but I think it's so great that we get to understand so much about each of these characters, and they all have reasons for being where they are.  It makes you invested in them, and it makes you care about them and it makes you really on that journey with them."
On the Jungle Cruise attraction: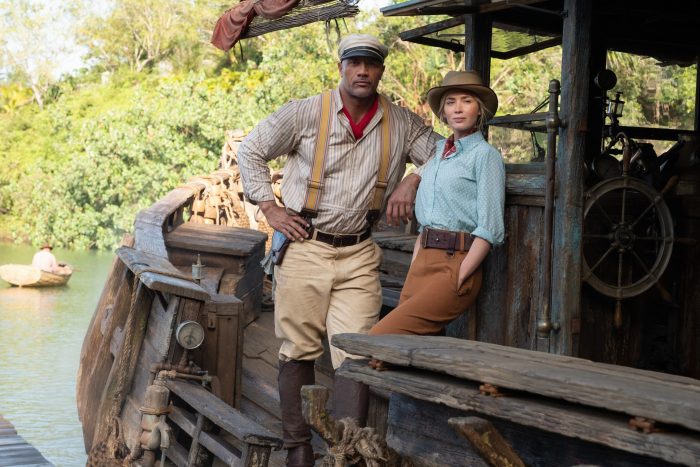 Johnson:  "I had ridden the ride when I was a kid.  Many moons later, I went to Disney World for the first time and rode the ride then too as well.  So, it had a nostalgic element to it when it was first presented to me.
"…And when you think about it, these elements that we have here are…you know, you hope to get lucky in a career where you have an opportunity like this where you can make a movie that's based off an iconic ride that's beloved, as Edgar was saying, with the most trusted brand in the world when it comes to family and delivering entertainment for families.
"I think the movie is so much more than what I expected…the charm of the ride is the simplicity of it and the education of it, too, as well.  And the silliness of it, and the calmness of it too.  You know, you go in the park and there's so much to do in the Disney Parks.  Then you get on this ride and it's almost like you can exhale and really just enjoy the simplicity of the ride.
"But our movie is anything but simple, with all the elements that we have.  So I think we delivered."
Blunt:  "I only rode the Jungle Cruise ride two days ago at the premiere for the first time.  I loved it.  I thought it was very whimsical and sweet, and I could see the elements from the ride that have made it into the film."
Whitehall:  "I would say that's the element to the Jungle Cruise ride that I like the most, is that it doesn't take itself too seriously, and I think that that is definitely something that we took over into the movie–it has such ambition and scale, and it's beautiful, and the sets are incredible, and the set pieces and the action.  It's got all of that, but at the heart of it as well, it's not a movie that takes itself too seriously.  It has wit, it has humor.  It's got some of the best puns I've ever heard.  It's got Dwayne Johnson doing a standup comedy routine.  It's like… I mean, what's not to love about that?"
Ramirez:  "I also did the ride for the first time too, two months ago.  So I saw the movie for the first time, and then went into the ride with my family and some of my closest friends.  And I loved it for the same reasons that Emily just described:  'Cause it was simple, it was cute, it was tender, and it was silly.
"And I agree with Jack.  You were fantastic in your standup comedy Dwayne.  I mean, the Backside of Water is gonna stay with me forever.  Then I went on the ride, and our skipper made that joke as well, and I cracked.  It's not that funny, but it's super-funny, you know?  It was really nice, and I can see why it's become so iconic for so many generations.  I think that the movie took it to the next level, and really rescued that delicious silliness that is so refreshing.  In life, we need that."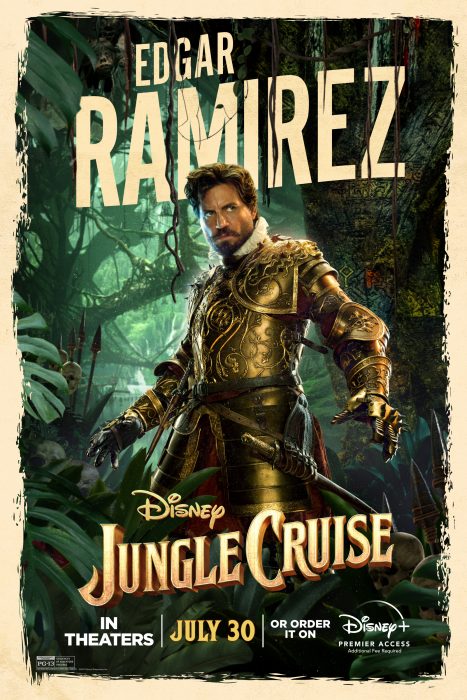 In case you missed it, here's the trailer for Jungle Cruise:
Jungle Cruise debuts releases in theaters and on Disney+ with Premier Access on July 30, 2021.
Questions?  Comments?  Suggestions?  Drop us a line below.
Be sure to follow @allearsnet on Facebook, Instagram and Twitter!
Check out our YouTube Channel for reviews, news, information and more!
Click below to subscribe to the AllEars® newsletter so you don't miss any of the latest Disney news!