Hello, my name is Molly and I have an unhealthy obsession with sharks.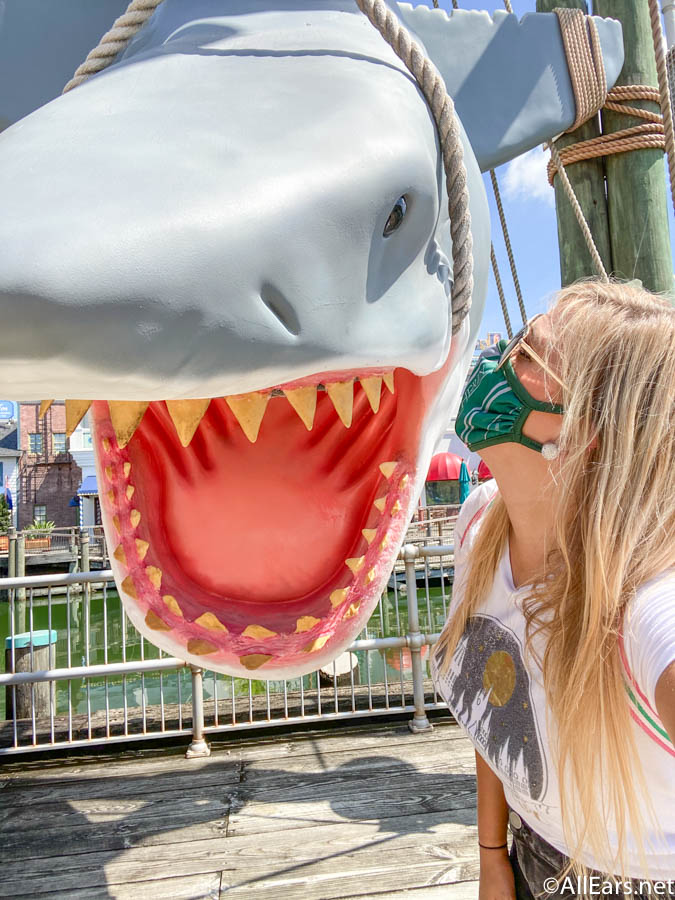 I have loved sharks ever since I can remember — I spend an annoyingly long time in aquariums, Shark Week is my Christmas, and I even went Great White Shark Diving in South Africa a few years ago.
Knowing this, it will come as no shock that Jaws is my all-time favorite movie. (Well maybe some shock considering Jaws paints sharks in a much more aggressive and problematic light than they are IRL. But I digress.) And because of this, I absolutely adore the giant shark hanging in Universal Studios Florida.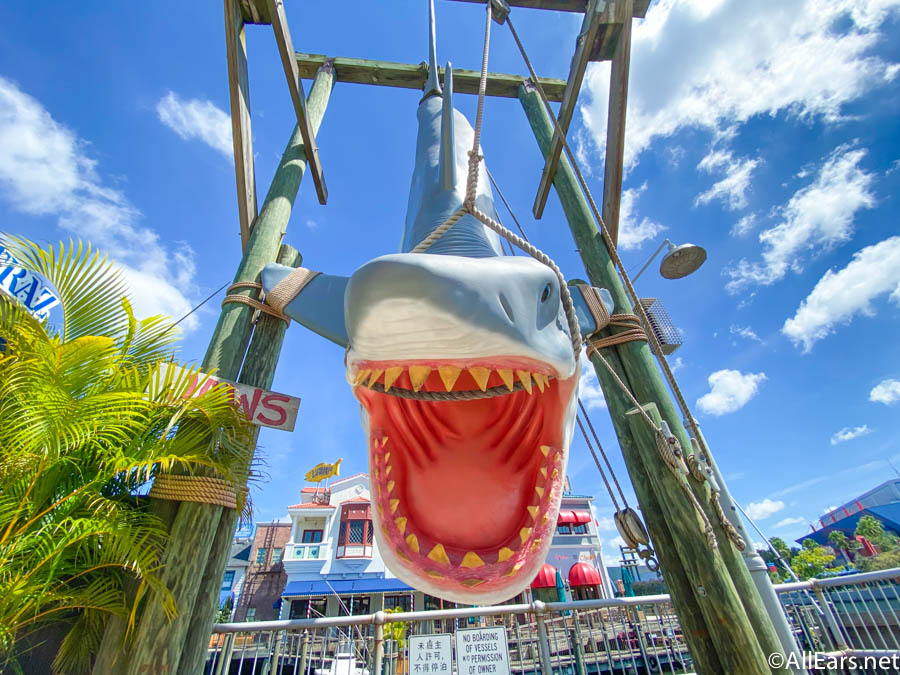 He is basically all that's left from Jaws the Ride, an opening day attraction that closed to make way for the Wizard Boy. (I'd hate you for this Harry Potter if I didn't love you so much.)
It's a rule of mine to visit Bruce every time I'm at Universal Studios. I mean, honestly, it would be rude if I didn't. Which is why, as you can imagine, I was devastated a few weeks ago when I went to meet up with him for a coffee date and he was…GONE.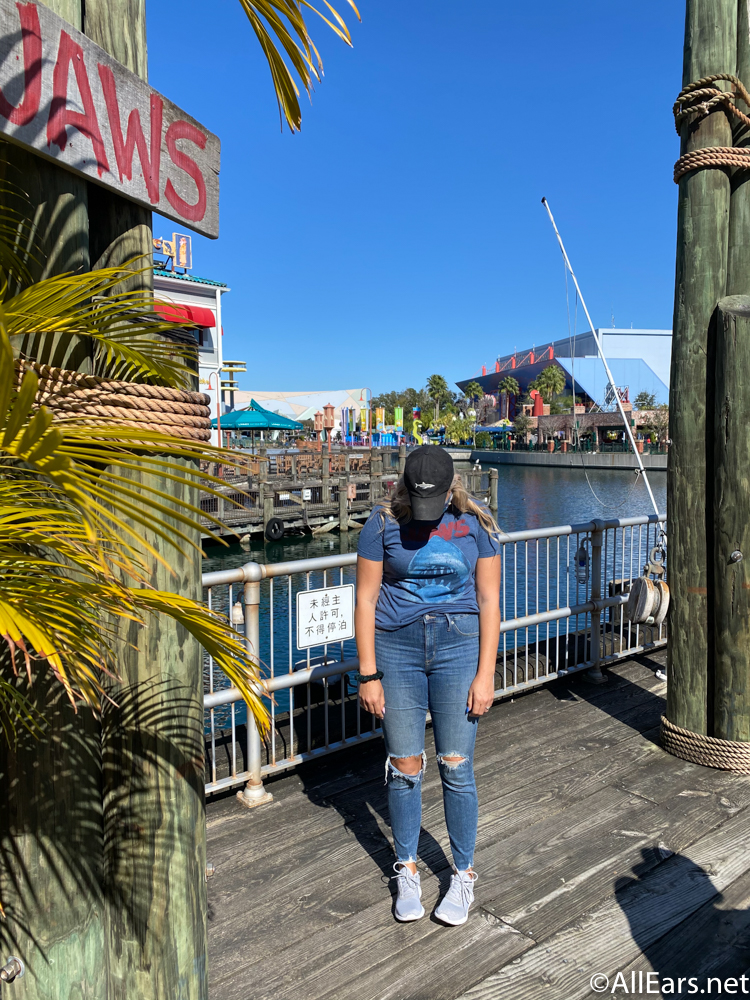 Universal assured everyone that Bruce would be back — and a few weeks later he sure was! Naturally, I went to see him right away…but something was….off.
At first glance, I was delighted by the return of my bestie. But as I kept looking and gazing upon his beauty, I was…confused.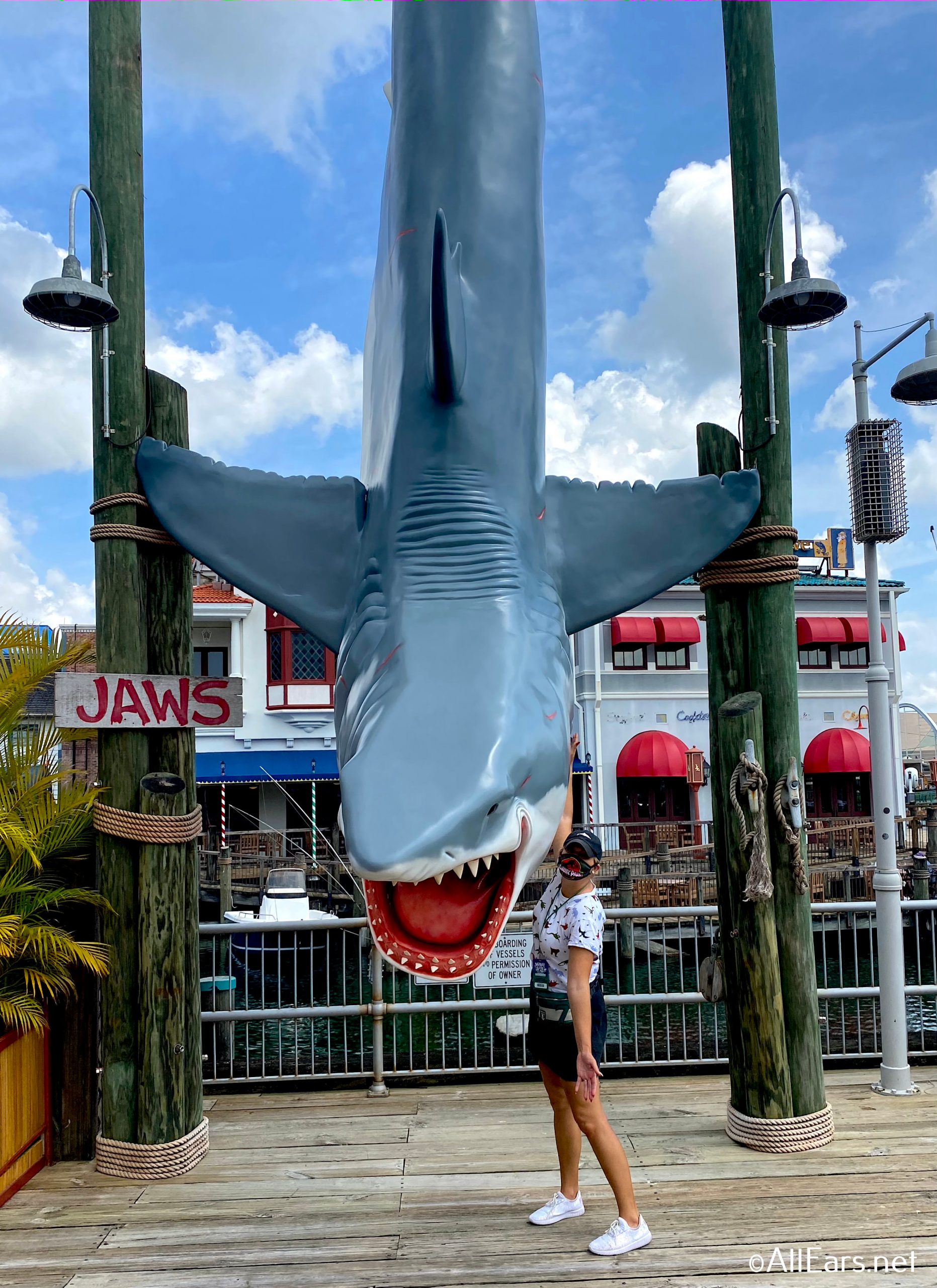 It took me a second but then it hit me at 35mph (which coincidentally is a Great White Shark's top speed)…
WHAT DID YOU DO TO HIS MOUTH UNIVERSAL?! HE LOOKS LIKE THE JOKER.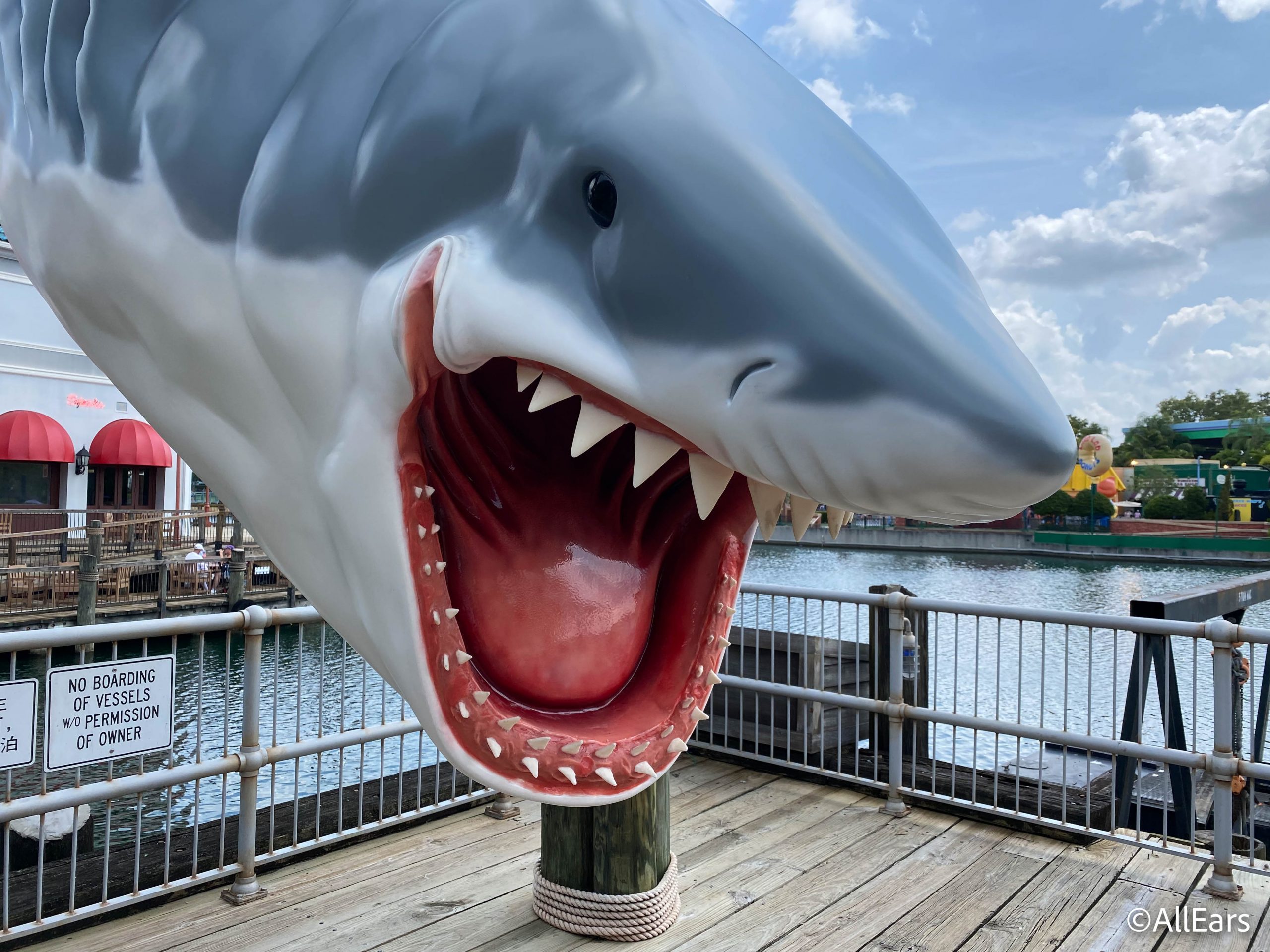 They freshened his paint up and the red around his lips looks like he's failing an audition for Maybelline. (They also added a bunch of cartoony red scatches on him but one problem at a time.) But that's not all — what is with the Joker lips?!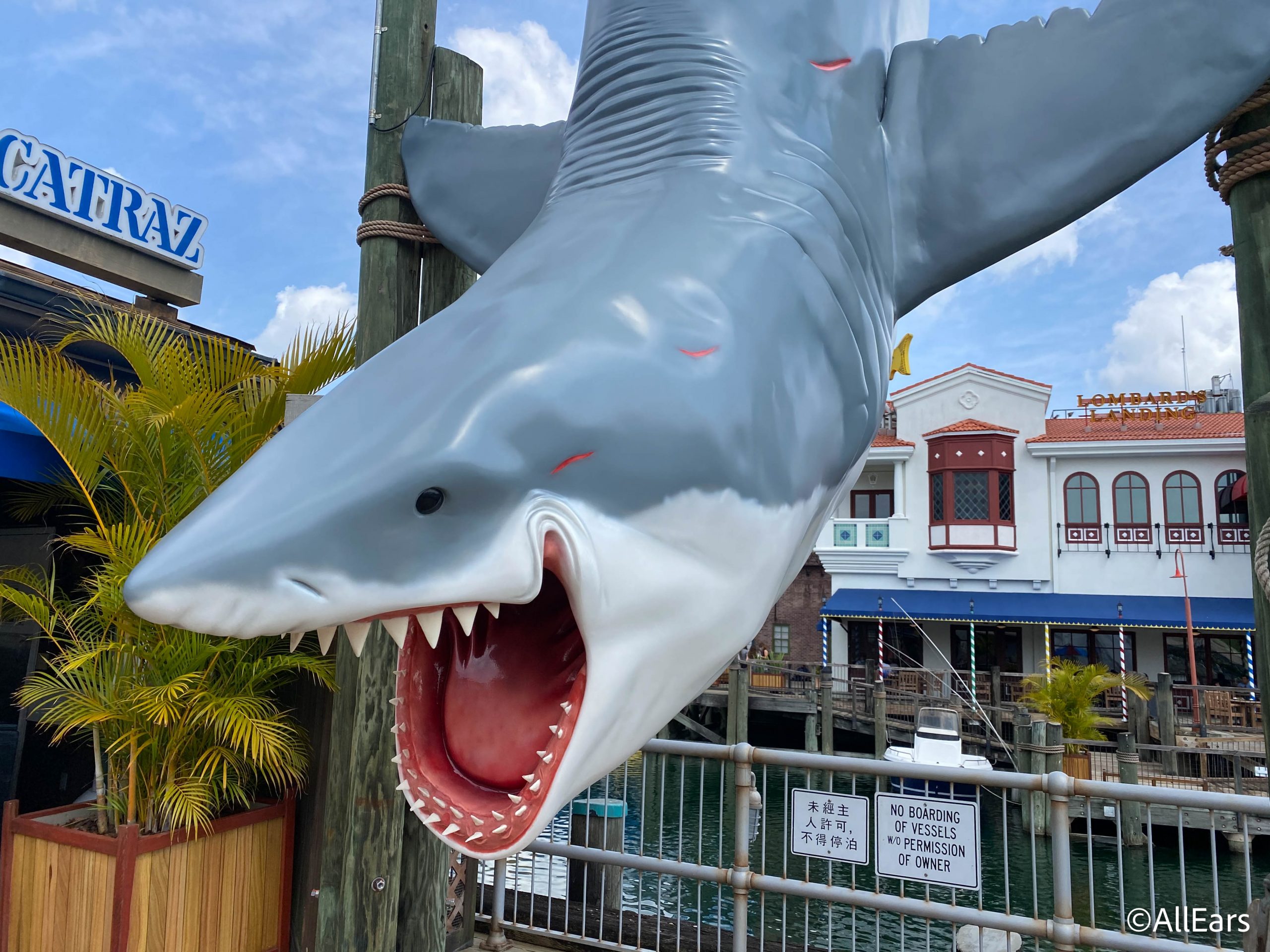 That's when I had my second realization — the rope is missing. It's not like Universal carved in these random smile extensions. They used to be hidden by the rope. It made SENSE with the rope, as if the force had pulled his mouth into that position.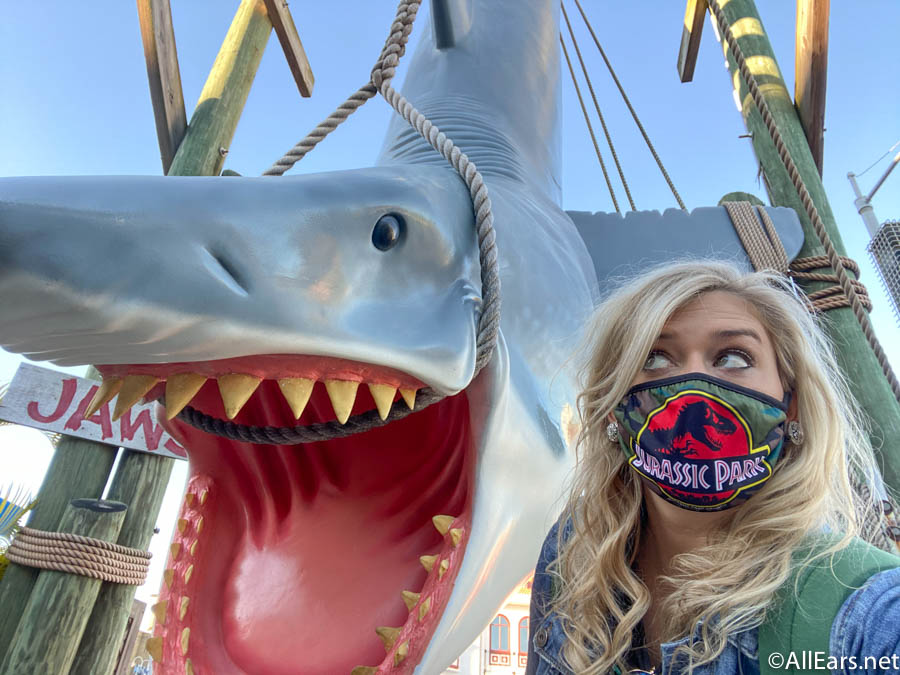 With the rope gone, Bruce is now just dangling by his tail (even his fins aren't rope bound anymore), which frankly…looks ridiculous.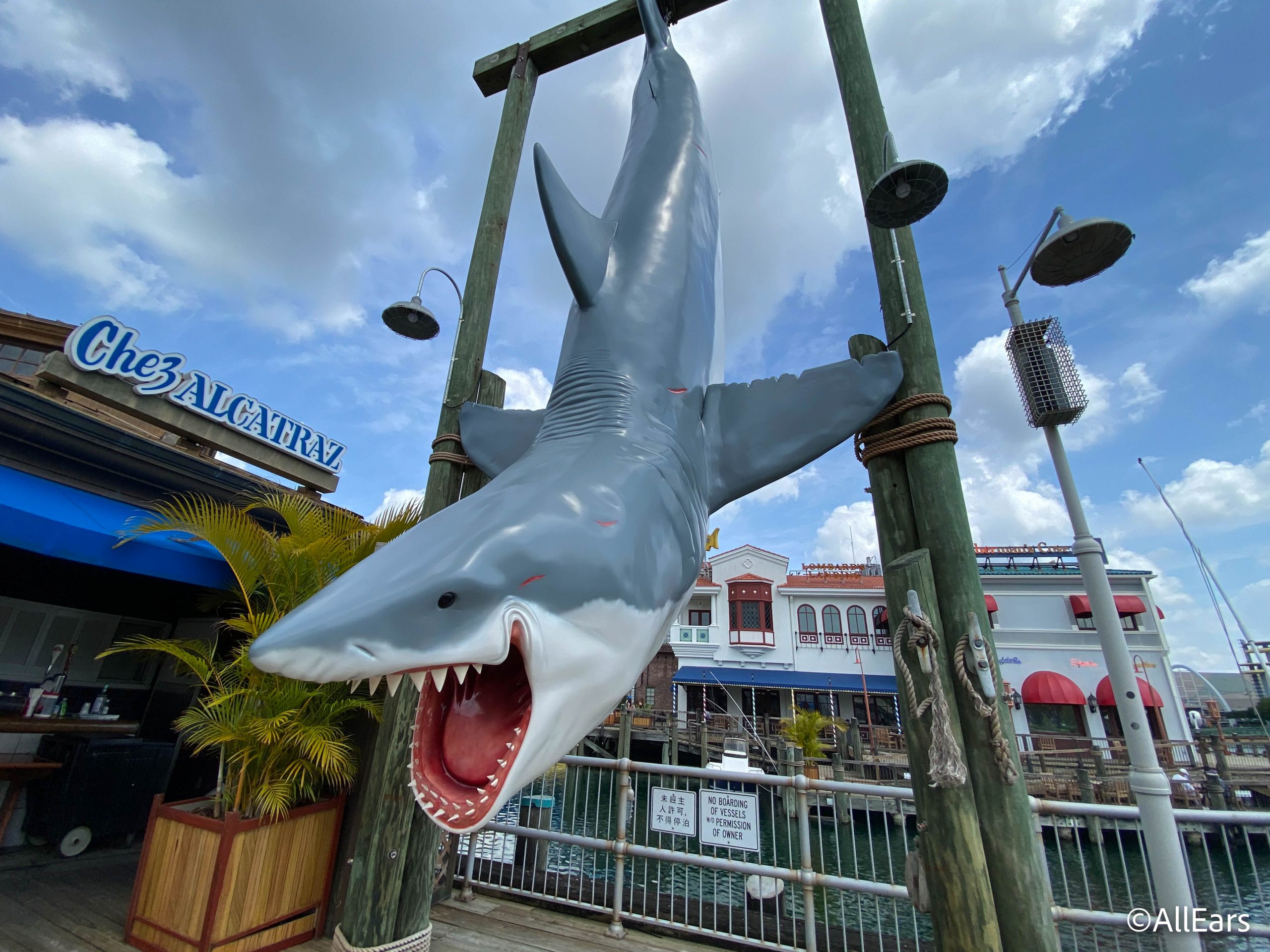 You're telling me some fishermen caught him and hung him up WITHOUT ROPE and his head just naturally hangs that way as if he's saying hello!? Absolutley not.
Honestly, I feel personally attacked.
Now, I will always love Bruce — I am not that shallow and I know he's still the same ol' Bruce on the inside. But I'm going to need the sun to weather down his sheen and red scratches, and TBH, I'd really like Universal to bring the rope back.
Please. Don't make me beg. That said, I'm not above it.
What do you think of the updated Bruce look? Let us know in the comments!