There's a reason that the Marvel Cinematic Universe holds some of the top-grossing and most popular movies of all time.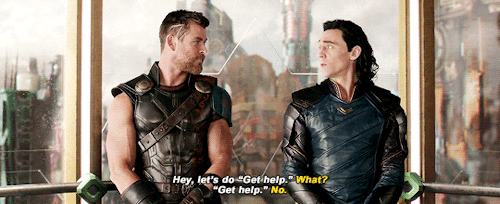 The Marvel movies and limited series are full of iconic moments and characters that you can't help but root for (or against!) in battle and beyond. The MCU has given us dozens of noteworthy fights, romances, and chuckles — but also a LOT of tears. I, for one, did not expect to cry so much watching superhero movies, but pretty sure I used a whole box of tissues in Infinity War alone.
We recently had a chat (something of a group therapy session) and discussed all the moments that made us cry in the MCU (so far). Here are the most agreed-upon tear-worthy moments. We're sorry in advance if you run out of Kleenex.
SPOILER ALERT: This post does contain moments from recent shows such as the Falcon and the Winter Soldier and WandaVision. Also the entire MCU before that.
10 Marvel Moments That Had Us Reaching for the Tissues
1. "I don't want to go…"
Wow, we're really starting off strong. And by strong, I of course mean the most gut-wrenching moment possibly… ever? At least in the MCU. Y'all, I'm saying that if your heart didn't break when Peter tells Tony he's sorry before going, you're a monster.
2. To grow old in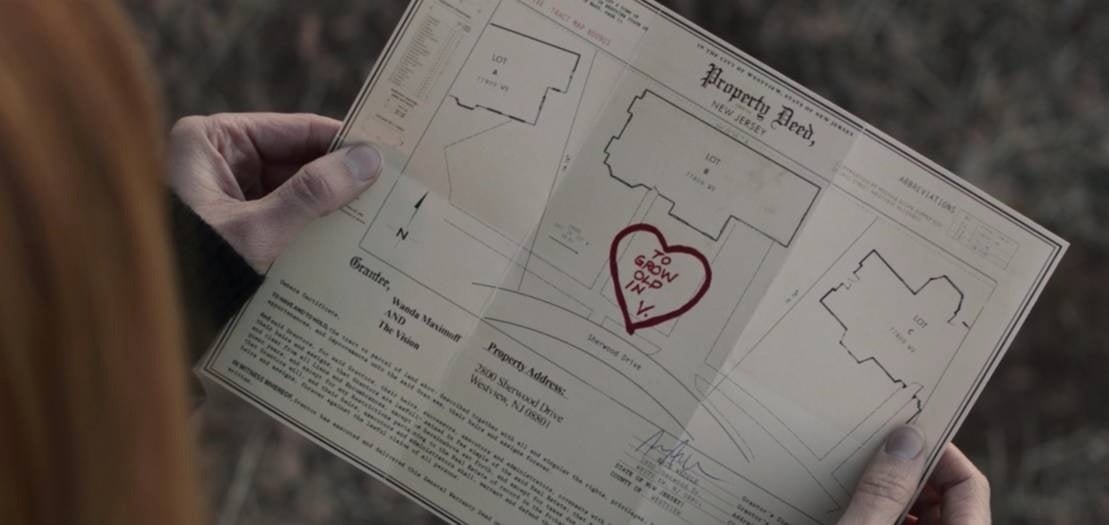 Ok, the last few episodes of WandaVision emotionally wrecked us over and over and over again ("I can't feel you…" Ugh.), but this moment had me physically shaking and crying into my dog's fur. (Sorry, Kronk.)
3. "You Are Free."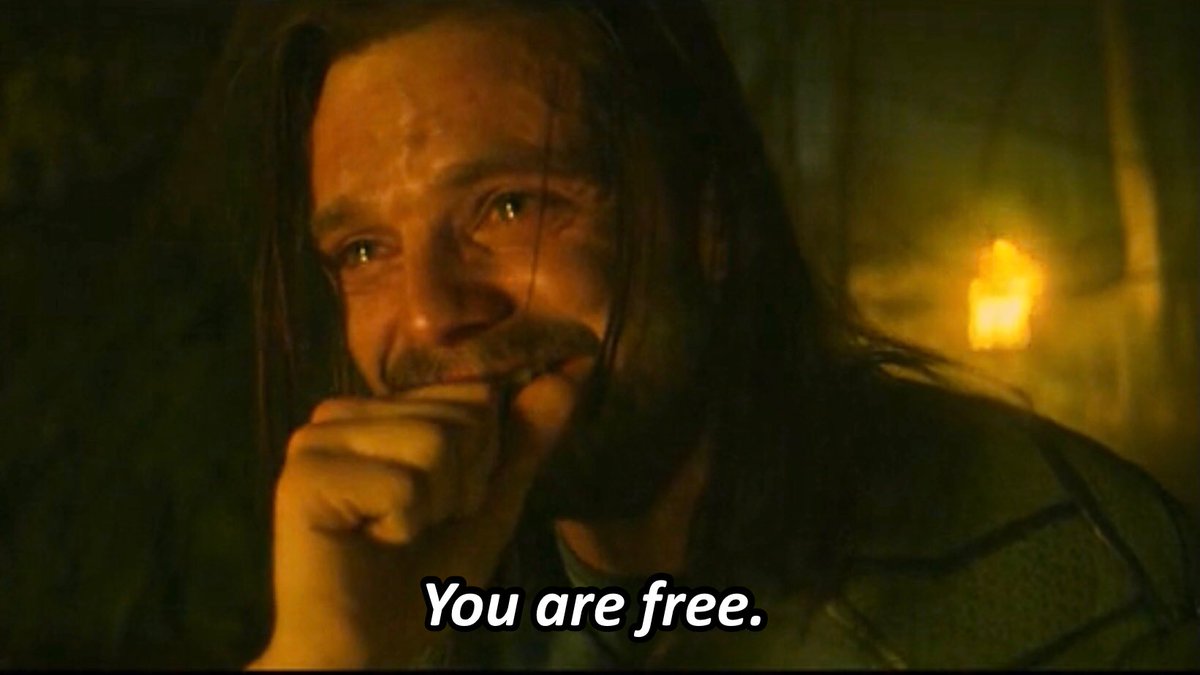 Switching from sad tears, let's bring on the happy ones! When Bucky's face goes from fear as Ayo starts listing his trigger words to realizing he's no longer under their control, literal chills and so many happy tears for this sweet man.
4. Three Little Words
No, not "I love you."
Ok, Marvel, talk about a long play. This iconic quote that first bonds Steve and Sam pays off BIG, multiple times! For starters, when Cap wakes up in the hospital at the end of Winter Soldier, he lets his new BFF know he's ok by muttering "on your left."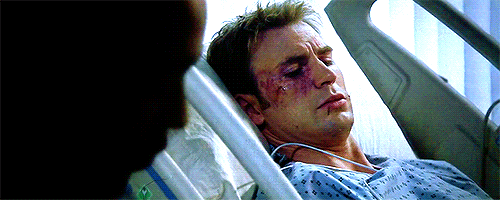 But then, as we all know, those three little words pay off even bigger and better than we could've dreamed in Winter Soldier. At the end of End Game, when it feels as though all hope is lost for Cap, who does he hear?
This is arguably the most iconic payoff in all of Marvel history! People waited over a decade to see the mega-fight between Thanos and all of their favorite heroes, and the fact that so many were lost in Infinity War makes it that much more epic. I cried and cheered, and if you were to ask me right now if I have chills just thinking about this scene, the answer would be yes.
AND IT DOESN'T STOP THERE.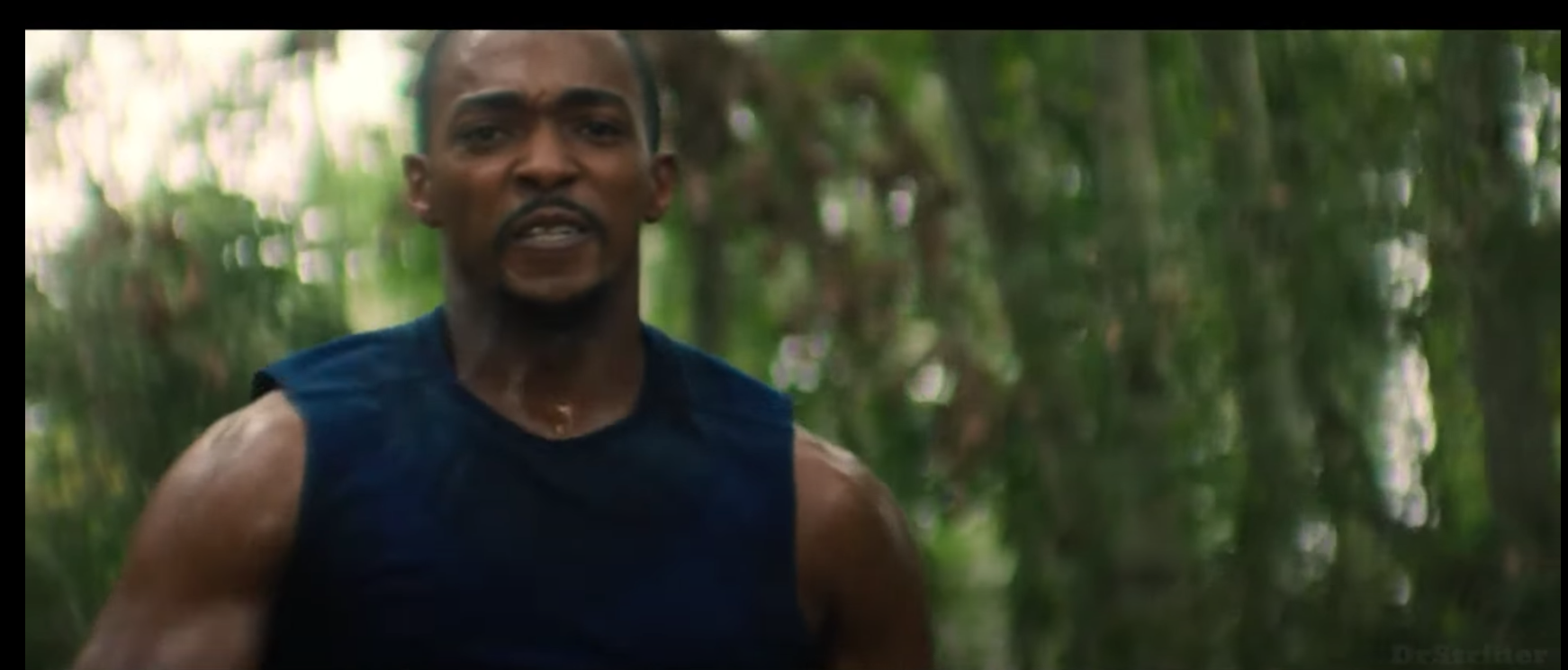 Fans have pointed out that during Sam's sweet training montage in the Falcon and the Winter Soldier, he only takes up half of the path and frame when running. Perhaps he's thinking about his friend, who's always on his left?
It's ok if you're crying.
5. A Ravager's Funeral
Okay, back to sad but also kinda happy?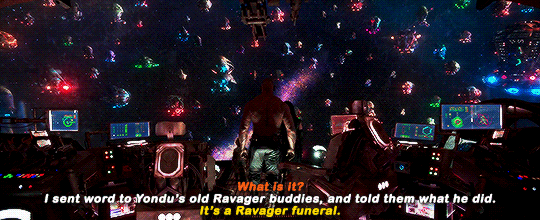 The ending of Guardians of the Galaxy Vol. 2 certainly hit us all in the feels, when Peter realizes he had a father figure in Yondu all along. But those tears went from a slow trickle to a downright waterfall when Cat Stevens starts playing and the Ravagers show up to honor Yondu like he always dreamt.
6. We Are Groot
Speaking of the Guardians, when sweet angel Groot sacrifices himself to save the rest of the gang at the end of the first movie, I cried more than should be acceptable about a tree.
Luckily we were blessed with Baby Groot for the next film.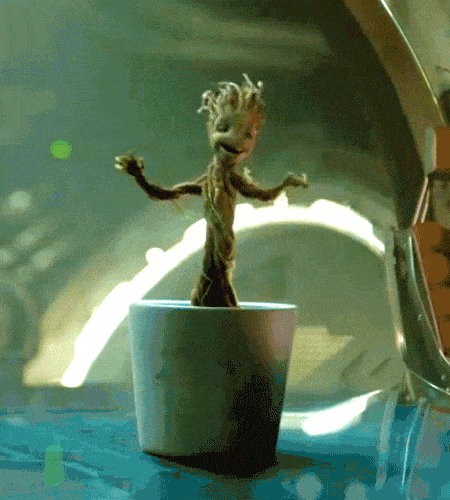 But then Marvel ripped our hearts out again when he dusted in Infinity War after helping Thor build Stormbreaker.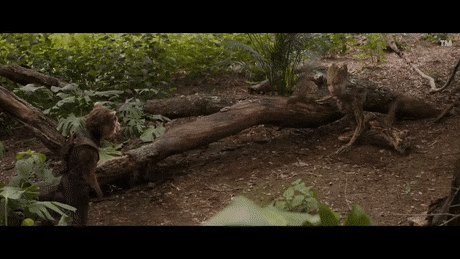 Want to make this scene even sadder? Director James Gunn confirmed that Groot was saying "Dad" when he was reaching out to Rocket. Ugh.
You can read more about the details of Groot's lines (and more fun facts about the movies here.
7. Mother Knows Best
Ok, first things first, I could write a dissertation about Fat Thor. It was played for a laugh, but his friends were actually pretty terrible to him. Thor was clearly struggling and people just took jabs at him instead of being like, "Hey, pal, you ok?"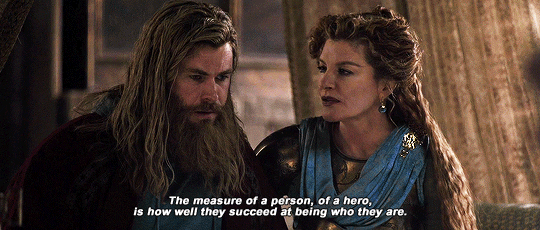 But it was SO HEALING for Thor when he got to see his mother and say goodbye in End Game. Not only that, but he learned that he IS worthy, no matter what he looks like. Many happy tears were shed for him in this moment. (And what a great message!!!!)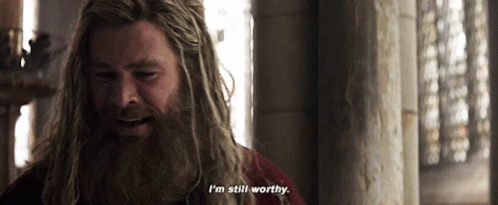 8. "They Are Not For Him"
We can all agree that Infinity War is an emotional punch to the gut. But there's one facial reaction that shakes me to my core.
Gamora's face when she realizes Thanos' intentions is SO upsetting. She even tries to stop him and is helplessly dragged to her death. (For now, at least. But we didn't know that!!)
Thanos is a monster but this is easily one of his cruelest moments.
9. Return of the King
I'd like it on record that I cried for most of Black Panther. It's such a stunning film, with incredibly impactful messages and brilliant characters. But one moment stands out as bringing happy tears and cries of joy. (We needed another happy tears moment on this list.)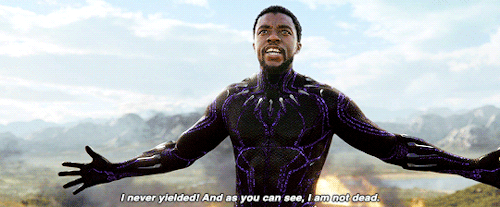 Seriously, if you don't have chills just looking at this gif, something could be wrong.
10. I Love You 3000
Oof, get ready for the big one. The series of events at the finale of End Game left me with salt stains down my cheeks.
Starting with:
And then: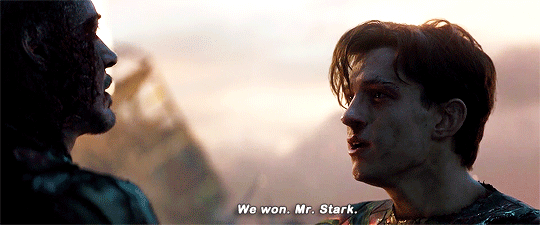 Followed by:
Cut to:
And don't forget:
And just when you thought it was over: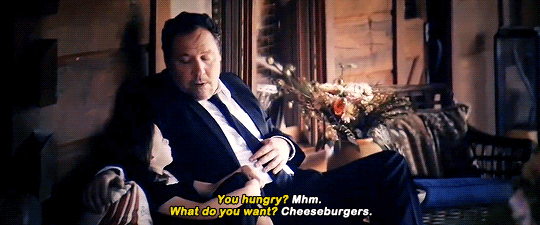 Seriously, are you crying RIGHT NOW!? No judgment here.
WHEW — what a franchise, am I right?! We'd keep going, but I'm staring to feel empty inside. What emotions will Marvel stir up this year as they continue with new films and Disney+ series? No matter what, we'll be there with popcorn popped and a new box of tissues to wipe our mascara soaked faces.
What moment in a Marvel movie made you cry the most — happy or sad?! Let us know in the comments!