We experienced a LOT of attractions, food, and more during our visit to Universal Hollywood's grand reopening!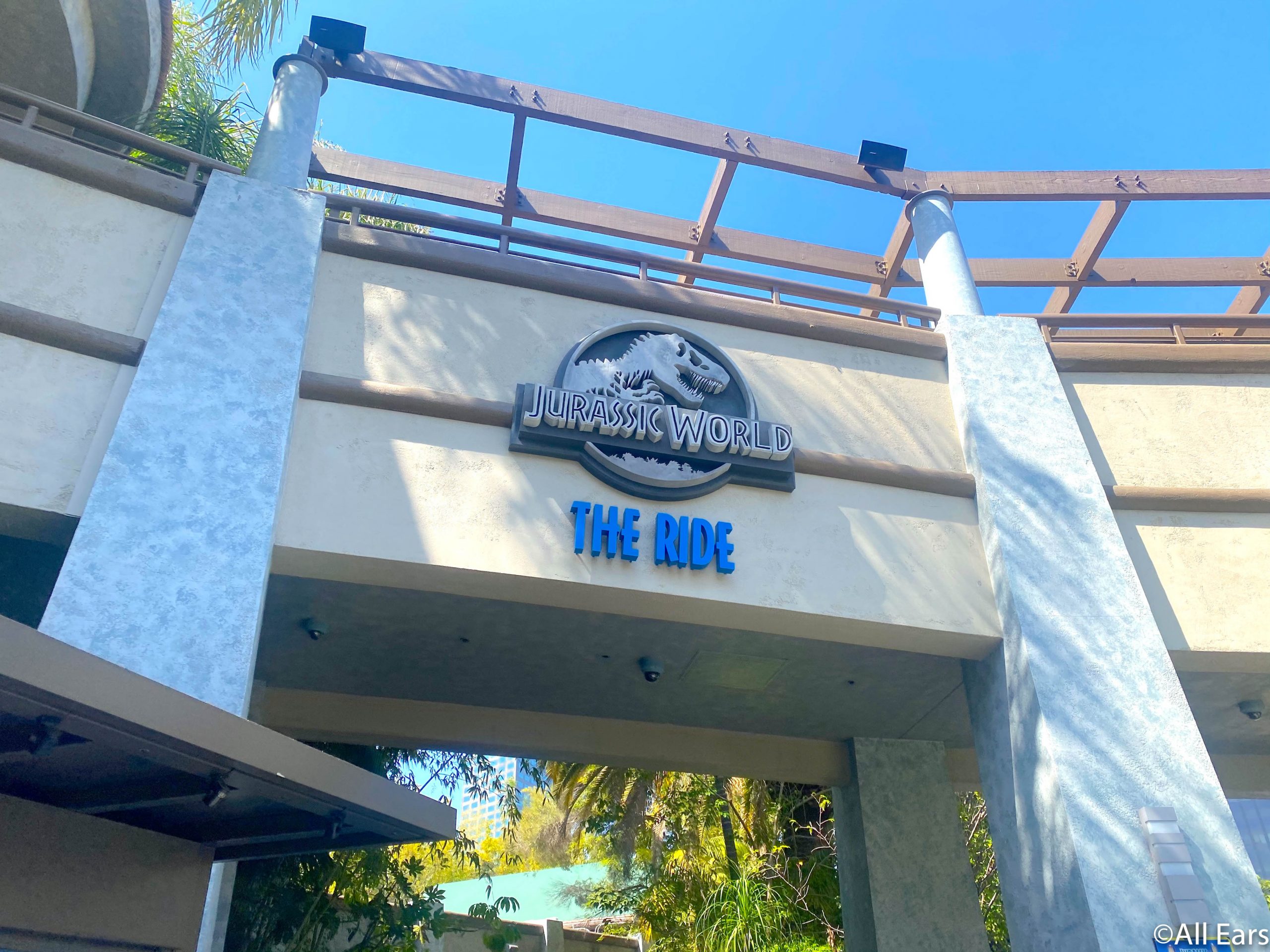 It's already been super interesting to see how California's theme parks differ from Florida's. But, we may have spotted our favorite feature from our trip to Universal (and it's not even a ride)!
We might be all about Anthony Mackie and Sebastian Stan nowadays, but Jeff Goldblum always used to be the one stealing the show back when Jurassic Park was released. Gee, who are we kidding? He still is with his appearances in the subsequent Jurassic World series and Thor: Ragnarok.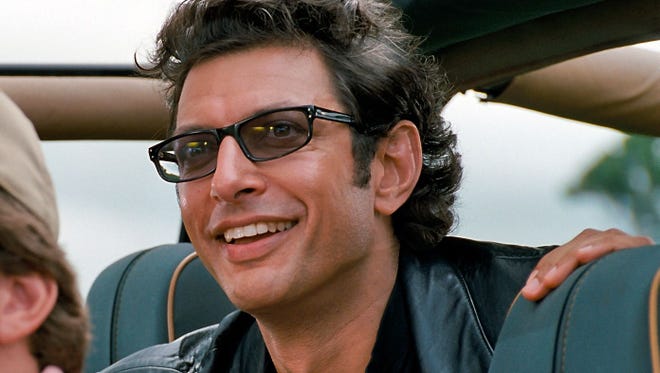 And, we're calling all Dr. Ian Malcolm fans (or just Jeff Goldblum stans in general) because there's a statue that's causing a bit of "Chaos Theory" in our hearts!  The statue shows off the iconic moment where Ian grabs a flare to lure the T-Rex away from John Hammond's grandchildren.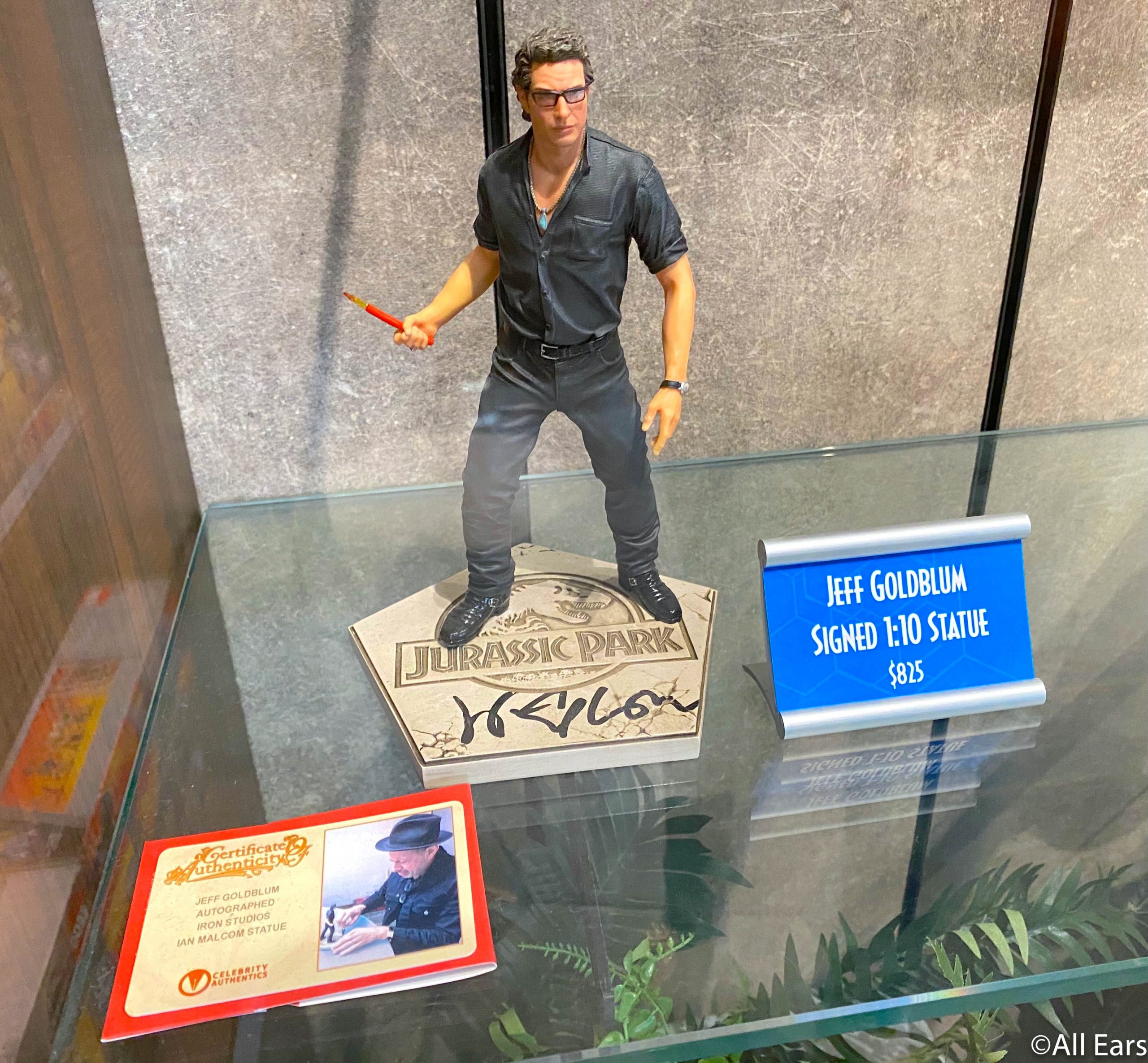 You can take home your own mini Dr. Ian Malcolm Statue in Universal Hollywood… for a whopping $825, that is!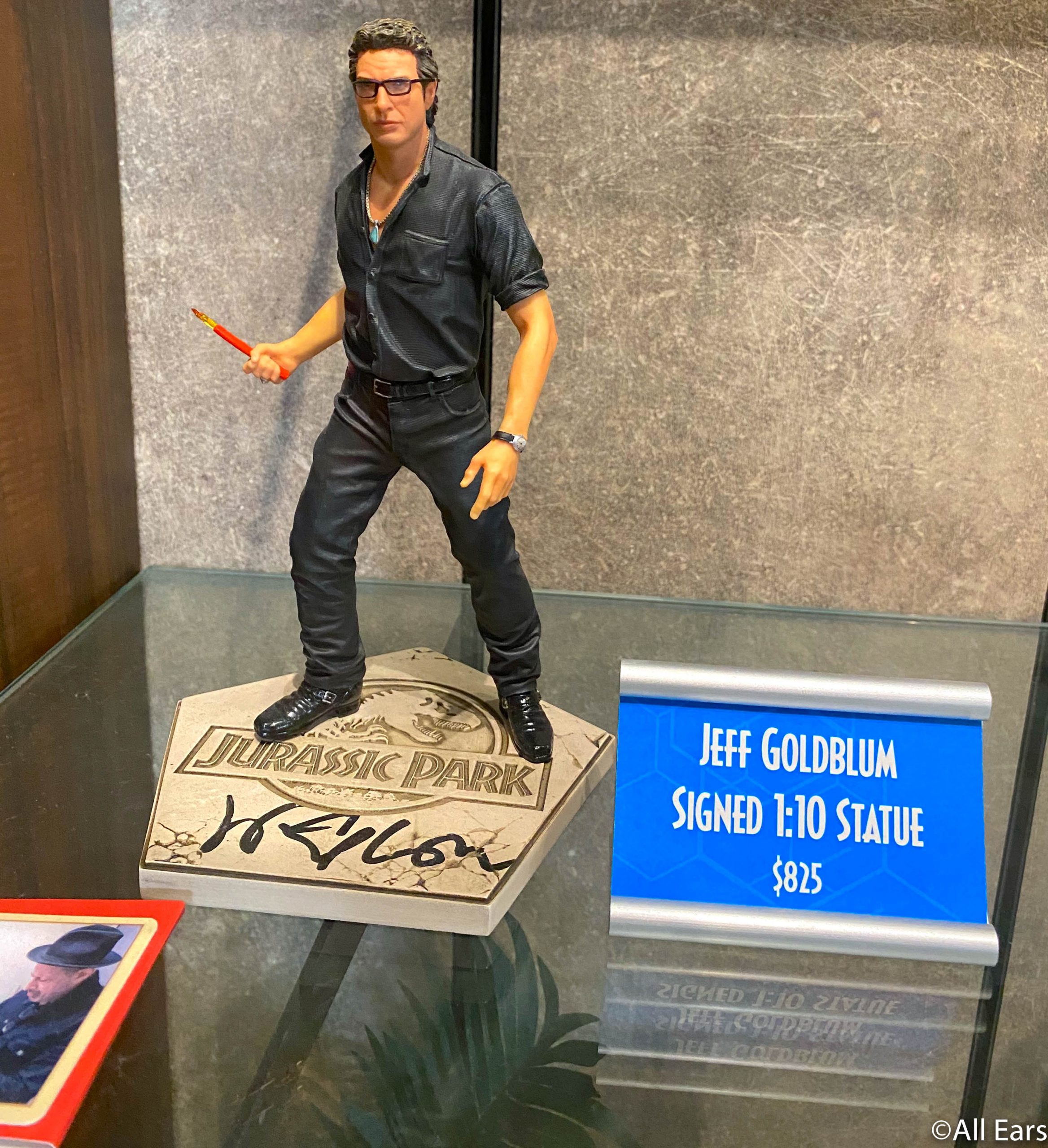 There is a reason that the statue is such an investment, though, since Jeff Goldblum signed the base! So, you not only get Jeff's autograph, but you can put Dr. Ian Malcolm next to your T-Rex toy for the ultimate movie reference.
If anybody has $825 laying around, we'll set up the coolest Jurassic Park display this side of Isla Nublar with the Ian Malcolm Statue. As we continue to return to Universal's parks, we'll be on the lookout for more dinosaurs lurking around the corner. Stay tuned to AllEars for more Universal news!
Have you visited a Universal Park recently? Let us know in the comments below!