Based on the Newberry Award–winning children's book, Flora & Ulysses: The Illuminated Adventures by Kate DiCamillo comes Walt Disney Pictures' Flora & Ulysses.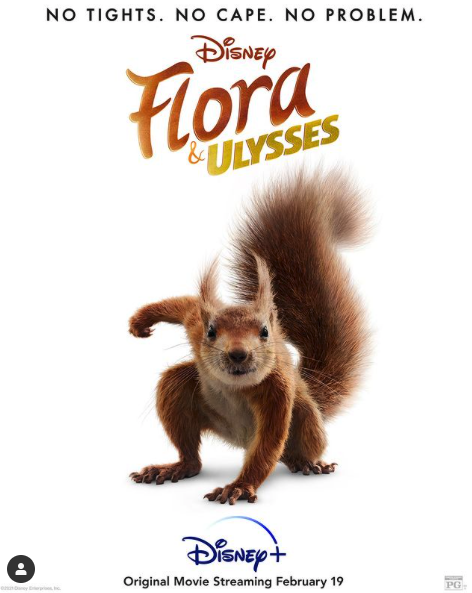 Flora & Ulysses tells the story of self-proclaimed cynic and comic book fan Flora, whose life of introversion following her parents' split gets turned upside-down with the introduction of a super-powered squirrel named Ulysses.  The friendship that results leads the two into adventure as they repeatedly confront peril from any number of surprising sources.
To get an advance look at the film production (back in 2019 when people could still go places and do things), AllEars was invited up to the set location in Vancouver and got to talk to some of the many talented Flora & Ulysses cast and crew.
Lena Khan, following up her directorial debut The Tiger Hunter with Flora & Ulysses was gracious enough to give us some time to discuss the film and what it's like to work with Disney.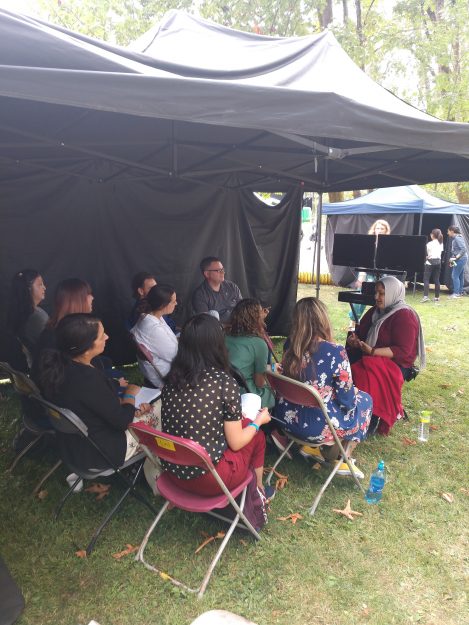 On making Flora & Ulysses a 'live action Pixar film":  "I'm targeting, personally, adults 'cause I think the kids are in already.  Ulysses is awesome, kids would be on board, so I was trying really hard to fulfill this idea like OK, let's make this an interpretation of what…I've never seen a live-action Pixar movie, and this is what we're trying to do for this. 
"It means it's a little bit of a heightened sense of reality while the characters—the troubles that they're experiencing–are very real and grounded, and people aren't cartoony.  It's just the situations that you find them in are a little offbeat, hilarious, but real.  
"The thing that's kind of emblematic for me of this live-action Pixar thing is seen at the diner, right?  He's crashing out of the window, doing a three point landing like a superhero while people in the background are going crazy, but it's also very poignant and a real moment for the characters, which they play real….where they start to actually believe that, you know, there's something out there, whereas they used to be cynical people.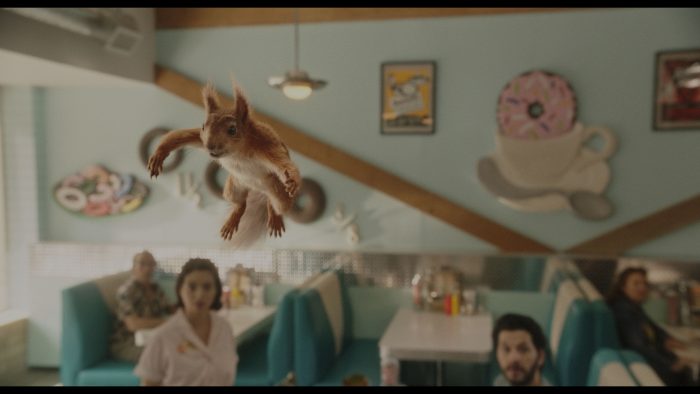 "So, it's like Pixar never holds back in terms of making issues deep.  You know, people die in Pixar movies and here they're going through…these are four really broken people, and we didn't pull back on that.  It's just we give them hope, and that's what kind of gives it the Pixar magic at the end."
On Disney-centric easter eggs:  "You'll see certain things that are on the gear of Flora, like things that are on her messenger bag, and you'll see things in the background.  We happen to have almost every single duck from DuckTales and so you definitely see the callbacks of that.  There's more obvious ones, like Bobby [Moynihan] reading a DuckTales comic, that's easy.  But then there's small things like in Miller's [Danny Pudi] office you have a picture of one of his targets, which is these three cute little ducks–but they all have bands that are the colors of Huey, Dewey, and Louie.  So there's things like that….some obvious some less obvious.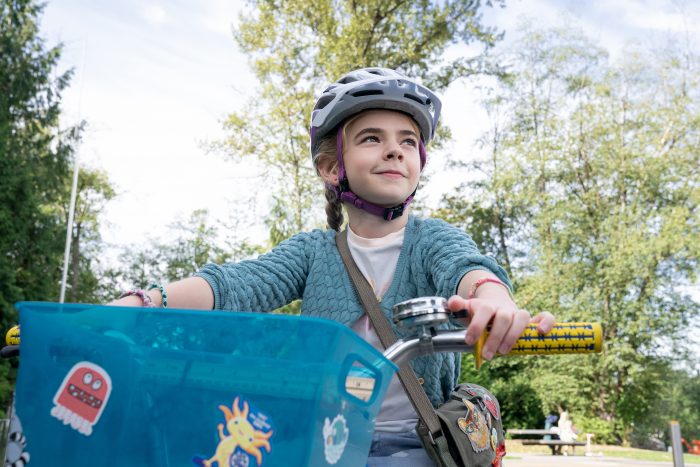 On differences between the film and the book:  "Yeah, Phyllis is just a straight out nemesis in the book.  Here, you see that the reason she is the way she is is because…after the burden of having things not going so well in both of their careers, hers and George's, you know she has a lot on her.  So it's because of her stress and the burden of being a somewhat-single mom now, Taking on all the finances and everything else, figuring out how to navigate raising a kid who's going to be a tween soon…That is what's driving her to make what seems like harsher choices for Phyllis."
On making the film for Disney:  "This is something that me and [producer] Gil [Netter] unite on.  I entered this career really from a point of activism, to try to bring some good to the world.
"Disney is kind of good at that, and for me, it's not so much about family entertainment being just for families:  It's Disney being your family, meaning being a mirror for society in some ways, giving that support and helping you work through things that you're going through, you know, the way a family would, and that's how we treated this movie. 
"I had some personal experiences that made this movie…hit home for me and I felt like if I can see myself in this movie, then all broken people can.  It felt like the sort of thing that Disney takes up–you know they take up issues.  And we tried very hard for diversity, we tried very hard in terms of both gender and race.  And so those are things I felt like, wow you can do that in a Disney project in a way that people will simply find funny and you will still want to see, which is very important to me."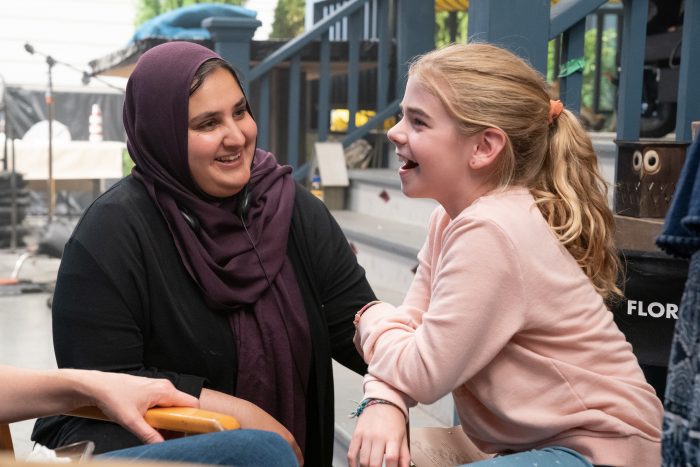 On the heart of the film:  "The heart of the movie is probably a scene when Matilda and her dad come home and they've just gone through the diner, they've just gone through crashing into bushes and having a car crash and she asked her dad, 'wait a minute.  In Terrible things [Can Happen to You!] they say 'do not hope, observe" and her dad tells her 'maybe it's OK to hope.' 
"And that's the idea of the movie, yeah?"
In case you missed it, here's the new trailer for Flora & Ulysses:
Flora & Ulysses has its Disney+ premiere on February 19th, 2021.
Questions?  Comments?  Suggestions?  Drop us a line below.
Be sure to follow @allearsnet on Facebook, Instagram and Twitter!
Check out our YouTube Channel for reviews, news, information and more!
Click below to subscribe to the AllEars® newsletter so you don't miss any of the latest Disney news!