The new M&M Store has all sorts of flavors, colors, and designs to make dessert the best meal of the day.
While you can shop for merchandise and treats inside the new Disney Springs locations, one of the most interactive parts of the store is that guests can design their very own bag of M&Ms with texts, images, and more!
When the M&M Store first opened, there were a few issues with the design kiosk as we had to wait a bit of extra time for our patterns to go through correctly. And, it looks like there are a few kinks that need to be smoothed out with the design kiosk since it's down at the store!
The sign on the kiosk notifies guests that the experience is unavailable and that Cast Members have more details! We'll have to continue checking back at the M&M Store to see when the interactive kiosk reopens to everyone visiting.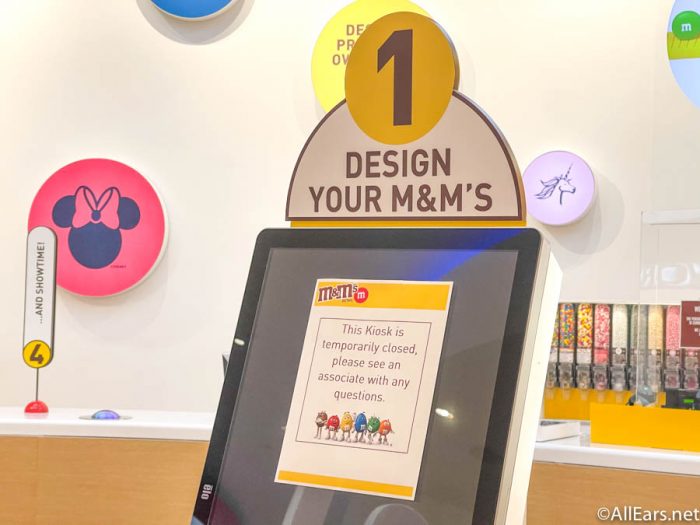 In the meantime, stay tuned with All Ears for all the Disney news you need to know before you head to the parks!
Have you been to the M&M Store yet? Let us know in the comments below!