For many, when they think of Universal Studios, the classic Studios park comes to mind. But Universal's second park — Islands of Adventure — is packed to the gills with fun! The park has various lands spread out around a body of water (a layout similar to the World Showcase in EPCOT).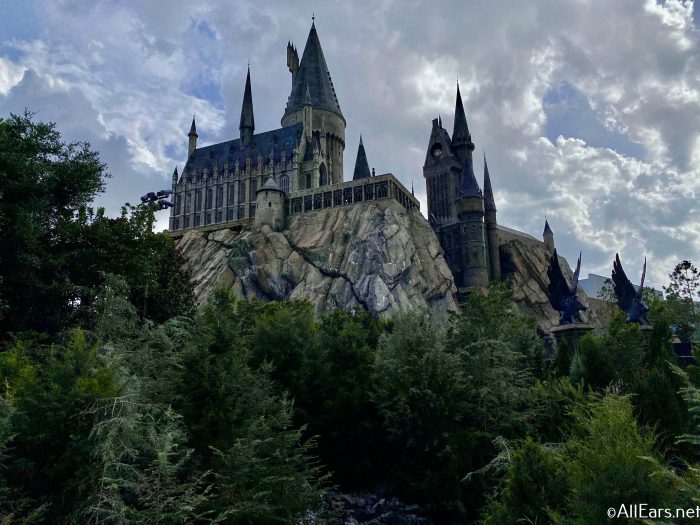 There are tons of great attractions throughout Islands of Adventure. Here are our favorite attractions in each land of the park.

Caro-Seuss-el
The Seuss Landing section of Islands of Adventure is the most kid friendly section in the park. Everyone can ride every ride, which is great when you have small children. Our favorite attraction is one that puts the Seuss spin on a classic carousel: the Caro-Seuss-el. The Caro-Seuss-el is exactly what it sounds like, a carousel featuring different characters and creatures from Dr. Seuss stories.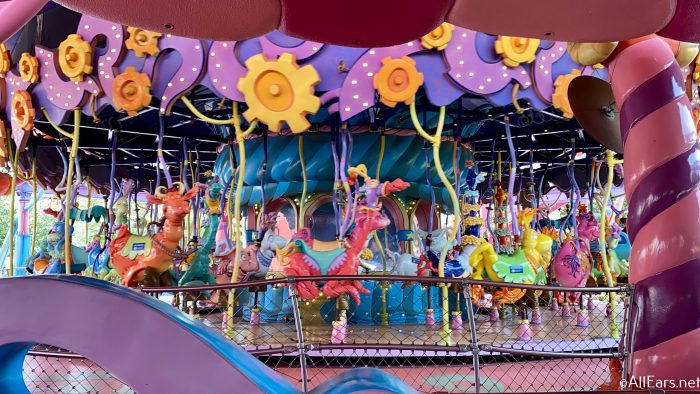 Poseidon's Fury
This attraction is located in the Lost Continent and is actually the only attraction in that area. There used to be a Sinbad stunt show, too, but it's been lost. Poseidon's Fury is a walk through attraction where an archaeologist takes you through Poseidon's temple. The room comes to life with water and fire when Poseidon is awakened. If you have some time and want a different attraction than you'll find anywhere else in Universal, check out Poseidon's Fury.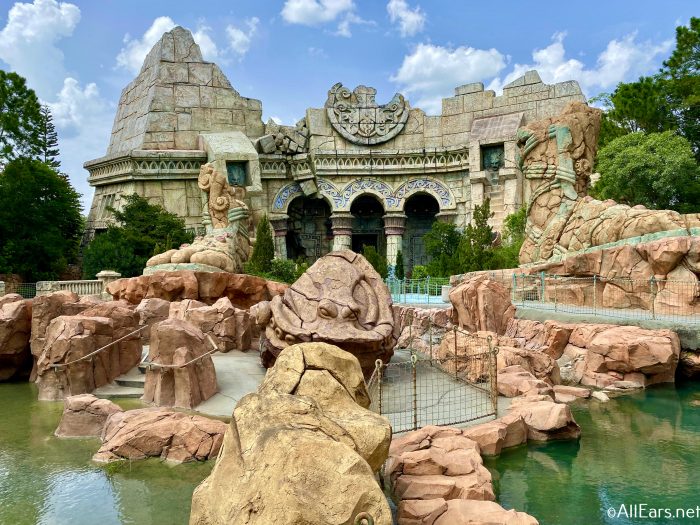 Hagrid's Magical Creatures Motorbike Adventure
Located in the Wizarding World of Harry Potter, Hagrid's Magical Creatures Motorbike Adventure is the newest attraction in Universal Studios and usually has a long wait. On this attraction you take a ride on the flying Motorbike Hagrid borrowed from Sirius Black. Along the way you meet a bunch of Hagrid's magical creature friends. This coaster is definitely worth the wait, even if you have to ride in the sidecar.
Jurassic Park River Adventure
Jurassic Park River Adventure is located in the Jurassic Park section (in case you couldn't tell). There is something magical about walking in through the Jurassic Park archway and hearing the signature John Williams score. The ride takes guests on a simple boat ride that goes horribly wrong when the dinosaurs break out. The ride ends in a 85 foot drop in the water, you will get wet on this one.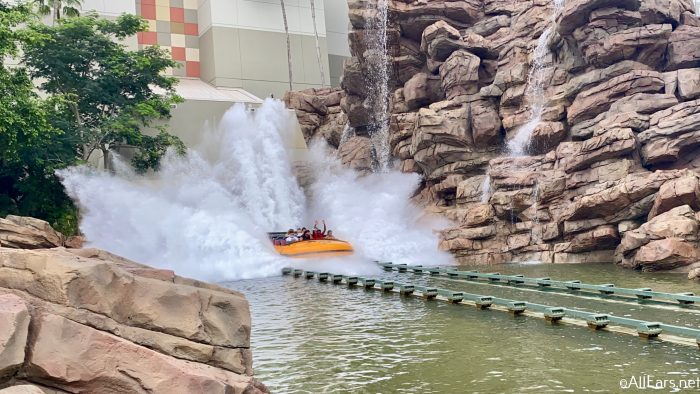 Skull Island: Reign of King Kong
Skull Island: Reign of King Kong may be the only attraction in the Skull Island area, but it would still be our favorite if there were more. Skull Island has one of the scariest queues and is not for the faint of heart. There are villagers from Skull Island who jump out to startle unsuspecting visitors. The ride is a trackless vehicle ride that uses 3D and dark effects to make you feel like you are on a ride through the jungle.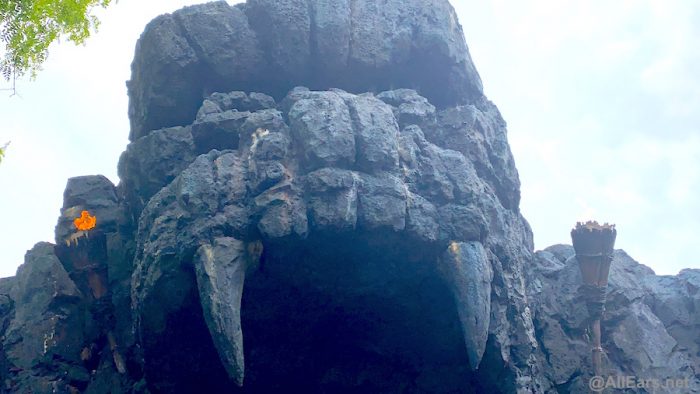 Popeye & Bluto's Bilge-Rat Barges
Toon Lagoon is one of our favorite sections of Islands of Adventure. It really feels like you are in a classic cartoon or comic strip. There are two main attractions in Toon Lagoon, and both of them are water rides, but Popeye & Bluto's Bilge-Rat Barges just barely beats the Dudley Do-Right's Rip Saw Falls. On the Bilge-Rat Barges you won't just get wet; you will get completely drenched. You get in a large raft and go through an adventure of Popeye rescuing Olive from the nefarious Bluto.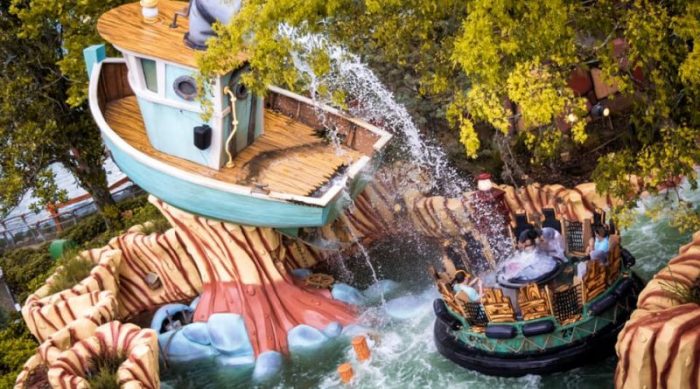 The Amazing Adventures of Spider-Man
The Amazing Adventures of Spider-Man is by far our favorite attraction in Marvel Super Hero Island. In this land, you will only see certain Marvel characters and specifically versions from prior to 2009. If you grew up watching the 90's Marvel animated series like Spider-Man and X-Men you will feel right at home. The Amazing Adventures of Spider-Man is a 3D motion simulator where we are recruited as new reporters for the Daily Bugle and end up going toe to toe with some of Spider-Man's most notorious enemies.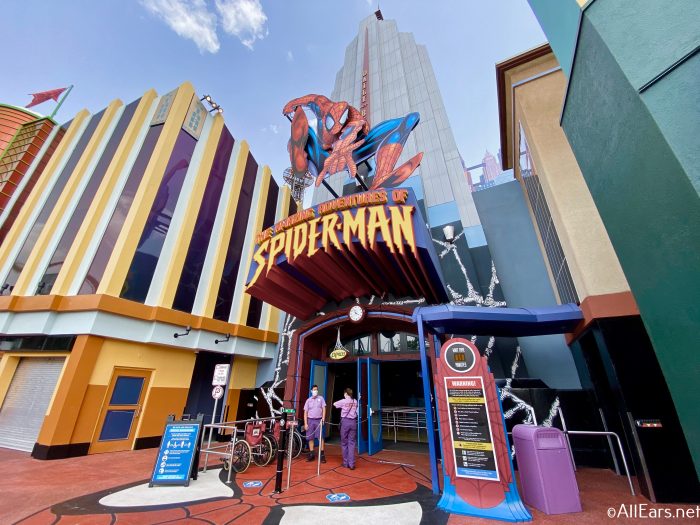 We love all of the attractions in Islands of Adventure and could easily spend days riding and re-riding all them all.
What are your favorite attractions in all of Universal's Islands of Adventure? Let us know in the comments.
Join the AllEars.net Newsletter to stay on top of ALL the breaking Disney News! You'll also get access to AllEars tips, reviews, trivia, and MORE! Click here to Subscribe!