It's been a long and strange Spring, and Summer looks to be much of the same.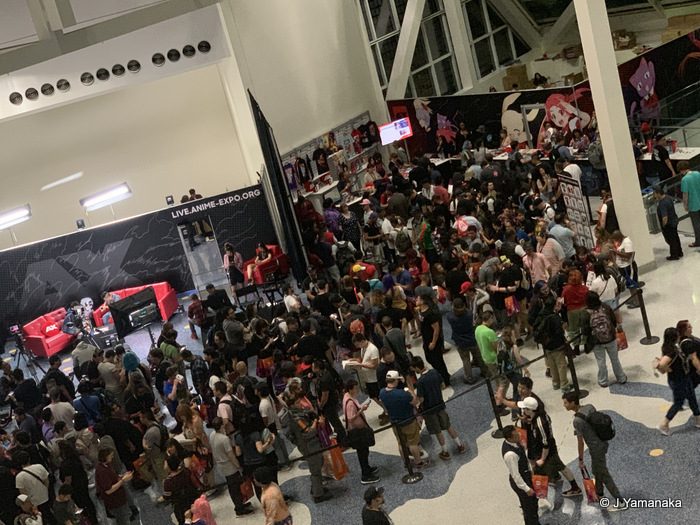 Among the fallout from the global health crisis this year was pretty much the entire convention circuit from E3, that would have been in the beginning of June, through Star Wars Celebration and Anime Expo, down to San Diego Comic-Con, Crunchyroll Expo, and D23 Destination D, which was to take place in November.
There is some silver lining in the cloud, however, as many of these cancelled cons and related institutions have switched to streaming presentations.  While we sit around waiting for the parks to open, or a vaccine to appear or something to happen that will let us enjoy things again, there are a plethora of interesting panels and interviews available for viewing on demand in the comfort of your own home.
While many of the conventions occurring later on in the year do not have schedules of content up yet, this only serves to further replicate the actual convention-going experience, where programming is only announced a week or so before the event.
Anime Expo Lite:  July 3rd to 4th, 2020
Good For:  Fans of anime, voice acting, international animation, and Japanese culture.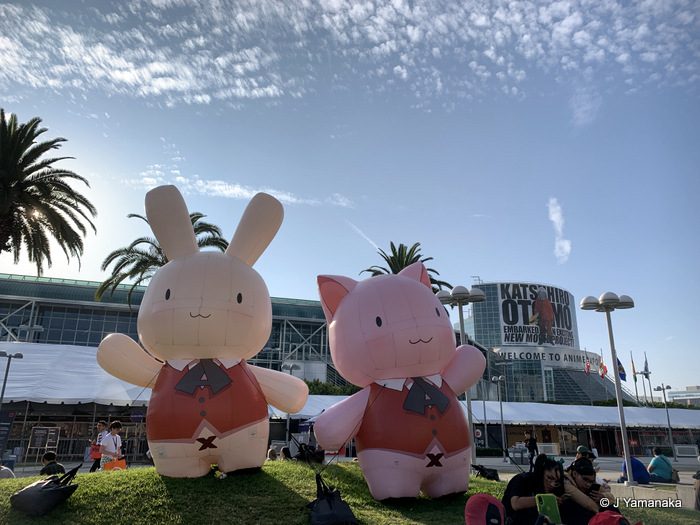 One of the largest conventions dedicated to Japanese animation and pop culture, Anime Expo is holding its first virtual con this Fourth of July weekend on both their YouTube and Twitch channels.
Although the schedule is much lighter than their usual packed holiday weekend, there are still an abundance of panels from major manga companies TOKYOPOP and Yen Press; anime production companies such as Pony Canyon, Aniplex, and Warner Brothers Japan; and anime distributors Crunchyroll and Funimation.
One of my favorite aspects of this convention is their side emphasis on various aspects of Japanese culture like ikebana and martial arts that add to the consumers appreciation and investment in anime.
FunimationCon 2020:  July 3rd to 4th, 2020
Good For:  Fans with an interest in voice acting and the Funimation anime lineup
So where it becomes a little confusing is that a lot of these larger conventions have shrunk down for the purposes of online streaming to the point where multiple companies are holding their own schedule of panels more specifically geared towards the shows they produce or distribute.
Animation critic/historian and frequent Disney author Charles Solomon will be hosting a panel called "So You Want to Be A Voice Actor" on Saturday.
Good For:  Pretty much anyone interested in any aspect of pop culture
San Diego Comic-Con, in many ways, led the floodgates of convention cancellation.  It felt like a lot of conventions were clinging to the hope that we could still turn COVID around soon enough to allow for these big types of gatherings, but when one of the biggest shows of the year finally threw in the towel, pretty much everyone else did as well.
They have announced their plans for an "at-home" experience being held on the same dates as originally scheduled, but specific information on it is still largely TBA.  Earlier this week, Disney panels on the Disney+ original shows "Phineas and Ferb The Movie: Candace Against the Universe," "Marvel's 616," and National Geographic's "The Right Stuff" were announced.
Disney+ Will Be Streaming Three Discussion Panels This Month for [email protected]!
GDC:  August 4th to 6th, 2020
Good For:  Fans of video games and the interactive elements they can bring to attractions in real life.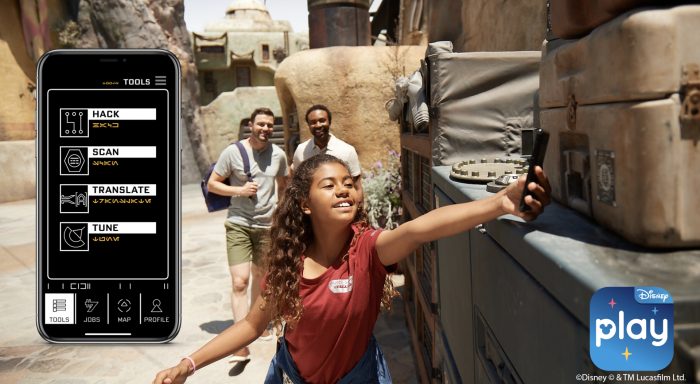 Game Developers Conference, the premiere convention for those who work on the advancement of game development, will have a couple Disney related panels this year:  "Live Your Story: Immersive Storytelling at 'Star Wars: Galaxy's Edge'" and "Physical Animation in 'Star Wars Jedi: Fallen Order.'"   A conference pass purchase is required to view the sessions.
SIGGRAPH 2020:  August 17th to October 27th, 2020
Good For:  People interested in the latest technology, particularly for computer graphics.
As we've covered in the past, SIGGRAPH (Special Interest Group on Computer Graphics and Interactive Techniques) is one of the more technical conventions, focusing on the current  innovations and breakthroughs in the field of computer graphics as utilized in animation, film, and any number of other interactive media.
On-demand content will be available August 17th to October 27th, with scheduled sessions happening August 24th to 28th.  A recent webinar on the CG used in "Avengers: Endgame" gives a look at how new technology contributes to making the entertainment we enjoy look seamless and realistic.
Extended Q&A: Procedural Approach to Animation-Driven Effects for 'Avengers: Endgame'
Virtual Crunchyroll Expo:  September 4th to 6th, 2020
Good For: Fans of anime, cosplay, Japanese concerts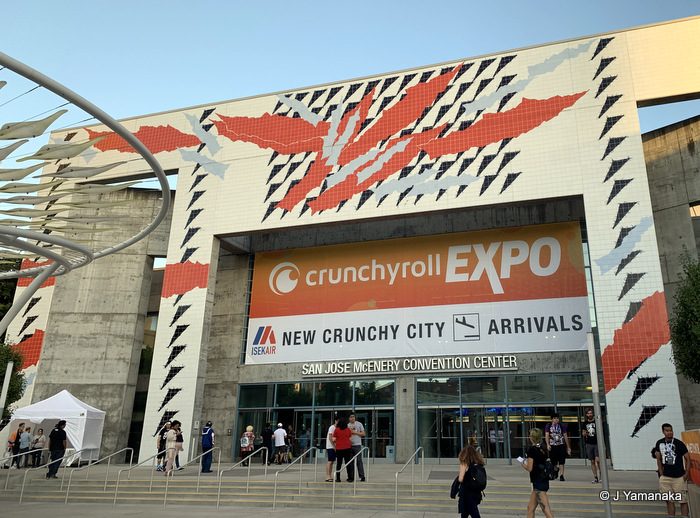 Traditionally one of the last cons of the year, its cancellation really put the nail in the coffin for 2020 conventions.  Little programming information is out yet, but interested parties can keep an eye on https://expo.crunchyroll.com/ for information as it is released.
Good For:  Anyone interested in Q&A with various Disney creatives
For a while now, the Walt Disney Family Museum has been hosting a variety of Zoom talks with different Disney notables from all aspects of the company.  Recent "Happily Ever After Hours" have included interviews with such persona as producer Don Hahn, actress Jodi Benson, and Imagineer Tom Morris.  Some talks are free, some require paid registration, and typically museum members get first crack at RSVPs.  Video of the talks are hosted on their facebook page for 48 hours afterwards for the general public, and thereafter available only to members.
D23:  Ongoing
Good For:  Anyone missing all the great D23 Expo and Destination D panels.
In an attempt to fill the void left by all the necessarily cancelled live events, D23 has been creating virtual content under the #AtHomeWithD23 tag.  Some are cast reunions or premieres related to new Disney+ programming, and some are panels from past Expos, like the great "Marc Davis in His Own Words" presentation with Pete Docter and Christopher Merritt about their fantastic two-volume book.
Miscellaneous:
Outside of the big organized groups dispensing content, there are any number of individual Disney-related videos being released that would be well-sought after panels at any convention.  One example is the insightful video by Toy Story 3 screenwriter Michael Arndt on the many trials and tribulations he had developing the story into a dramatically successful whole.
A few thoughts on writing Toy Story 3:https://t.co/qsPu8jXGg3

— Michael D Arndt (@michaeldbarndt) June 10, 2020
Essence Festival, the largest African-American culture and music event in the United States, recently held a panel on the upcoming Pixar film Soul and how the Black creatives behind it made it authentic to their experiences.
https://www.essence.com/essence-festival-2020/disney-pixar-soul-black-creatives/
ICYMI: Check out the #PixarSoul panel from @EssenceFest, featuring a conversation with the team behind the film. pic.twitter.com/nKeg7YZ15X

— Pixar (@Pixar) June 28, 2020
This is, of course, only a drop in the bucket of all the programming that is constantly pouring out online to fill our isolation hours.  The main omission I find is the absence of many film/show previews which is inevitable, given the easily pirated nature of streaming content.
While there really is no substitute for getting up at the crack of dawn and waiting in line for hours to see your favorite celebrities/films/franchises/merchandise in a room with 6,500 of your closest friends, there is something to be said of getting to see a panel up close, whenever you want, in the comfort of your own home, wearing pajamas.
Be sure to follow @allearsnet on Instagram and Twitter!
Check out our YouTube Channel for reviews, news, information and more!
Questions?  Comments?  Suggestions?  Let us know below!
Click below to subscribe to the AllEars® newsletter so you don't miss any of the latest Disney news!